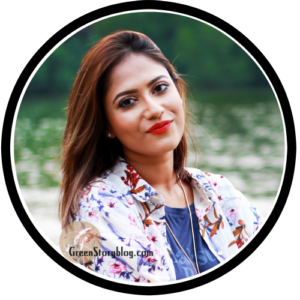 Hi There,
I'm Tamanna, Bangladeshi, residing in Malaysia, contributor to the blog GreenStory & enthusiast of all thing related Beauty, Fashion of a Lady Life. Thus, 'GreenStory' is the Blog about the live and Greener part of life.. anything n everything related to Beauty, Fashion, lifestyle and A Lady Life.. which are worth to write about.
Long ago, In March 2011, after fallen in love with various other blogs I choose to write about my own things and thoughts going on in the Beauty world, that's how GreenStory was born. Months & years passed, I'm experiencing & experimenting with my Lady life, GreenStory is growing, being overwhelmed with the love of my follower & supporter.
It's been such an amazing experience since I've started this blog. Thank you to everyone who takes time out of their busy life to read and show such interest in things I share. I hope I've managed to help at least one of you in any area that you may have needed it.