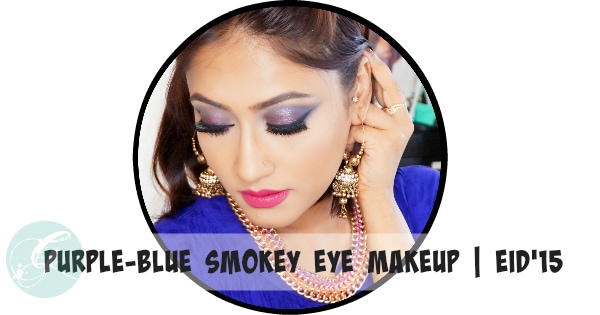 Hello there beautiful,
hope you all doing well. It's only a week to Eid-ul-Fitr, you must be doing the countdown like me and jazzing up your makeup for the day! I'm here today to give you an idea for your Eid look that you might find helpful.
For this look, I tried smokey eye with a dusty shade of purple and blue. There is also a bright pink lip so that the look can stand out a bit more. This a festive season and I know many of us like colours for the festival.
This purple blue smokey eye can be very suitable for evening as well as (if you just switch the lip shade) can be worn at daytime.
Tutorial of the look below:




Hope you enjoyed the tutorial. I also tried to show my base makeup in this video as many of you asked for that. However, I'll try to do an in-depth base makeup tutorial in future for you guys. Stay connected with my youtube channel for that.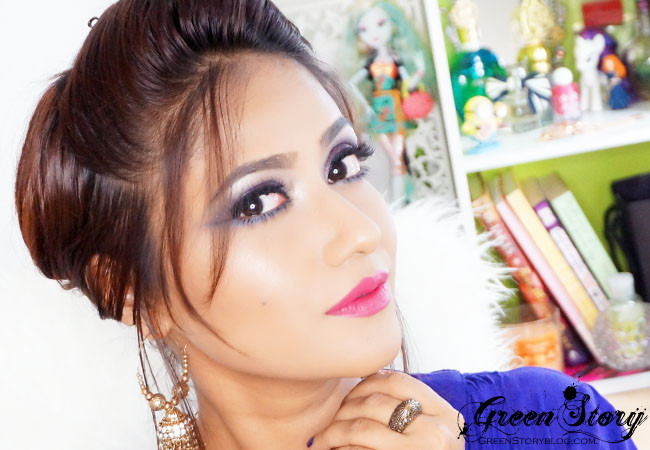 Product List:

Face:
Laura Mercier Foundation Primer – Radience
Dior Nude Air Serum Foundation – 040
Urban Decay Naked Skin Concealer – Med Dark
Rimmel Stay Matte Translucent powder
The Balm Bahama Mama Bronzer
The Balm Bety-Lou-Manizer
Fashionista blush – London
MAC Mineralize Skin Finish – Soft and Gentle
MAC Mineralize Charged Water
MAC Fix+

Eyes:
Urban Decay Primer Potion – Eden
Colour Pop Supper Shock Eyeshadow – Envy
Makeup Geek Eyeshadow Pan – Nautica, Shimma Shimma
Makeup Geek Pigment – Enchanted
Maybelline Gel Eyeliner – Black
Benefit Roller Lash Mascara
Maybelline Fashion Brow duo
Catrice Brow Kit

Lips:
Essence Lip Liner – Cute Pink
Nars Audacious Lipstick – Greta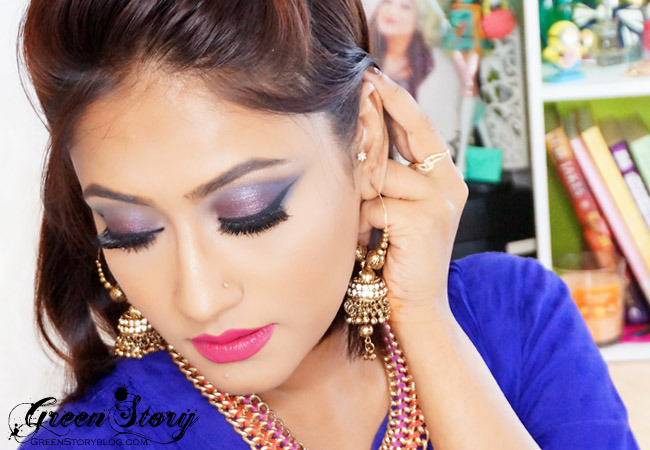 So, how you planning to celebrate Eid? What are you dress theme/colour this time? I'm still confused about mine though! I guess I'll do some last minute shopping :p
🎉Lot's of love and  E I D  M U B A R A K  to all my Muslim friends 🎉