Hello beautiful! Hope you doing well… I was requested to do an Arabic style eye makeup, so here I'm!
The base of Arabic style eye makeup is mainly the way of lining eyes! Super dramatic Long accentuated double lining and bold colors are almost mandatory for that look. You'll find the originality of Arabic makeup style in their belly dance performance. I tried to make this look a little more wearable by using soft toned matte colors but yes, there is those dramatic lines. Hope you like my interpretation.
[wp_ad_camp_3][/wp_ad_camp_3]
Let's have a look at the pic-torial…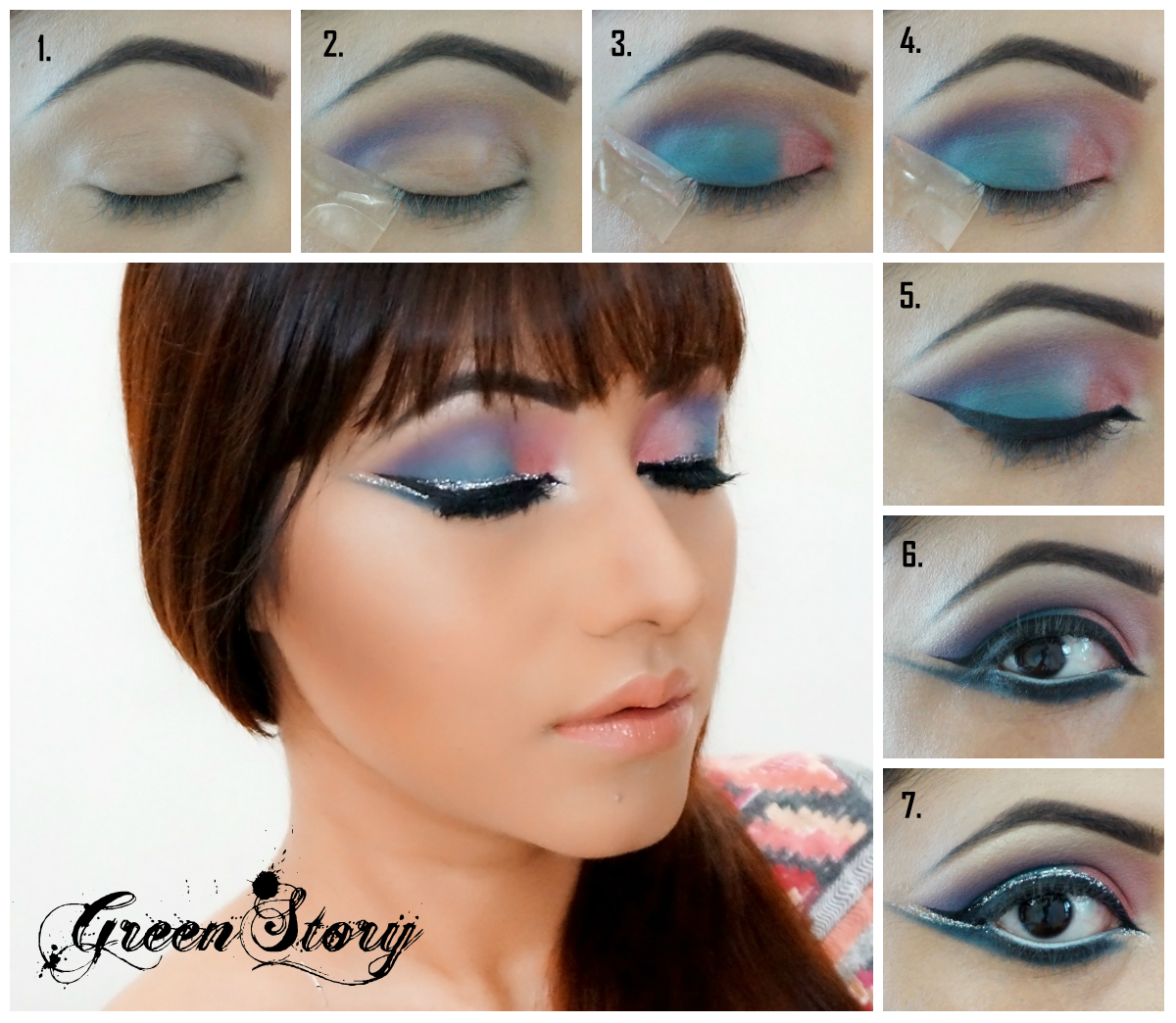 I started with a primed base ofcourse. Attached a tape in the angle of my eye and brow, for the sake of a sharp line that I'm going to create. For this look, I used my Sleek Makeup Delmar eye shadow palette. With the shade 'Ambience'(dusty lilac shade) defined 2/3 of the crease. Filled 2/3 of the lid with 'Poolside'(teal shade) and 1/3 of the inner lid with 'on the rocks'(coral) shade. Taking the shade 'feel euphoric'(soft pink coral) blended that inner half taking almost up to the brow to make some drama. Highlighted my brow bone and very inner corner with The Balm Mary-Lou-Manizer. Then blended all lines of shadows nicely. Now time for eyeliner applied a dark black liner in medium thickness and winged it out pretty long. Removed the tape after applying liner. Applied white kohl on my lower water line and black kohl in lower lash line. Then blended black kohl with the shade 'Blue Marine'(teal green) creating a second wing under the upper winged line. Taking a silver glitter liner filled the gaps between two wing, made another line just above the black liner in upper lid also touched a bit in the inner corner. Lastly, applied few coats of mascara.
[wp_ad_camp_5][/wp_ad_camp_5]
My Arabic style eye makeup was done 🙂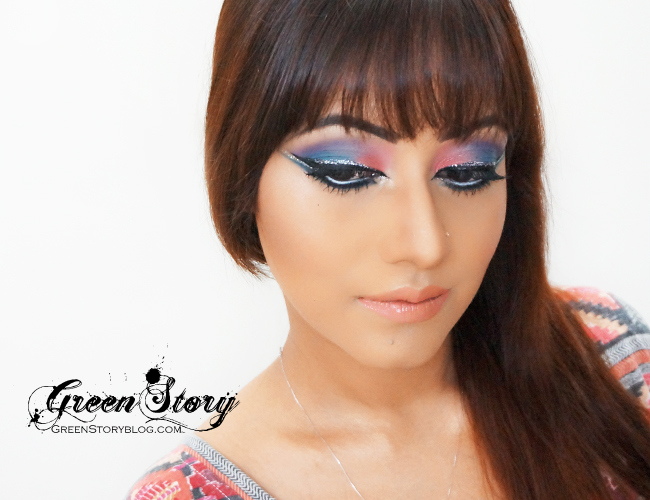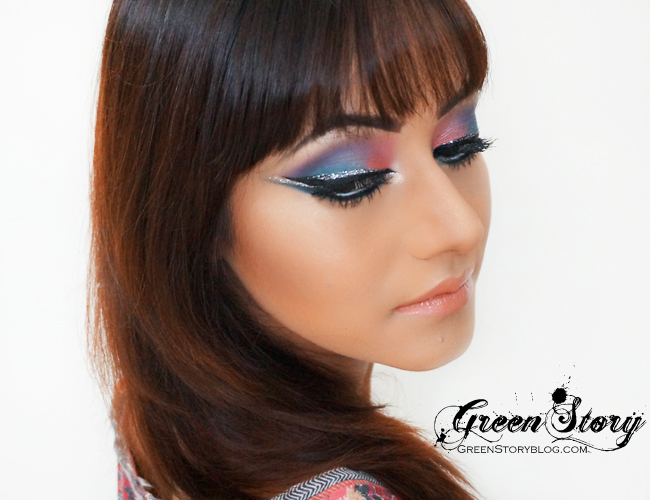 Product I've used:
*MAC prep+prime CC in shade adjust as my primer
*Mix of MAC studio fix fluid NC42 and pro longwear NC40 foundation
*Essence all about matte fixing powder
*Sleek face form light to contour
*The Balm mary-lou-manizer
*BH cosmetics flawless brow kit
*Essence I heart stage shadow base
*Sleek Delmar palette
*Stila smudge stick in black
*Inoi liquid liner
*LAsplash diamond eyeliner in tiara
*Maybelline falsies mascara
*MAC kinda sexy lipstick
*LAsplash clear lipgloss
[wp_ad_camp_4][/wp_ad_camp_4]

I didn't wear any false lashes here but you must remember with a pair of false lash this Arabic style eye makeup will pop up in its full form. The real drama of Arabic style eye makeup can't be complete without big dramatic falsies. But again, to make the look comfortable to wear you can skip false lash.
Eid-ul-Fitr is coming soon, I think this Arabic style eye makeup can come useful as your Eid evening look 🙂
What do you think? Do let me know your opinion.

[signoff][/signoff]