Hello there Beautiful…
after such a long break I finally managed time to film a tutorial for upcoming Valentine's Day. It's an easy purple smokey eye. I used mostly matte shadows here so this look is quite subtle to look at and you can wear it any time of the day.
Apology to you if you already watched the tutorial and waited for the product list. I truly didn't want to keep you waiting but the day I uploaded the tutorial I got terribly tired and then later on been busy with some scheduled task. But better late than never! I'm here for you with the product list I've used to create my smokey purple eye look.
For Face: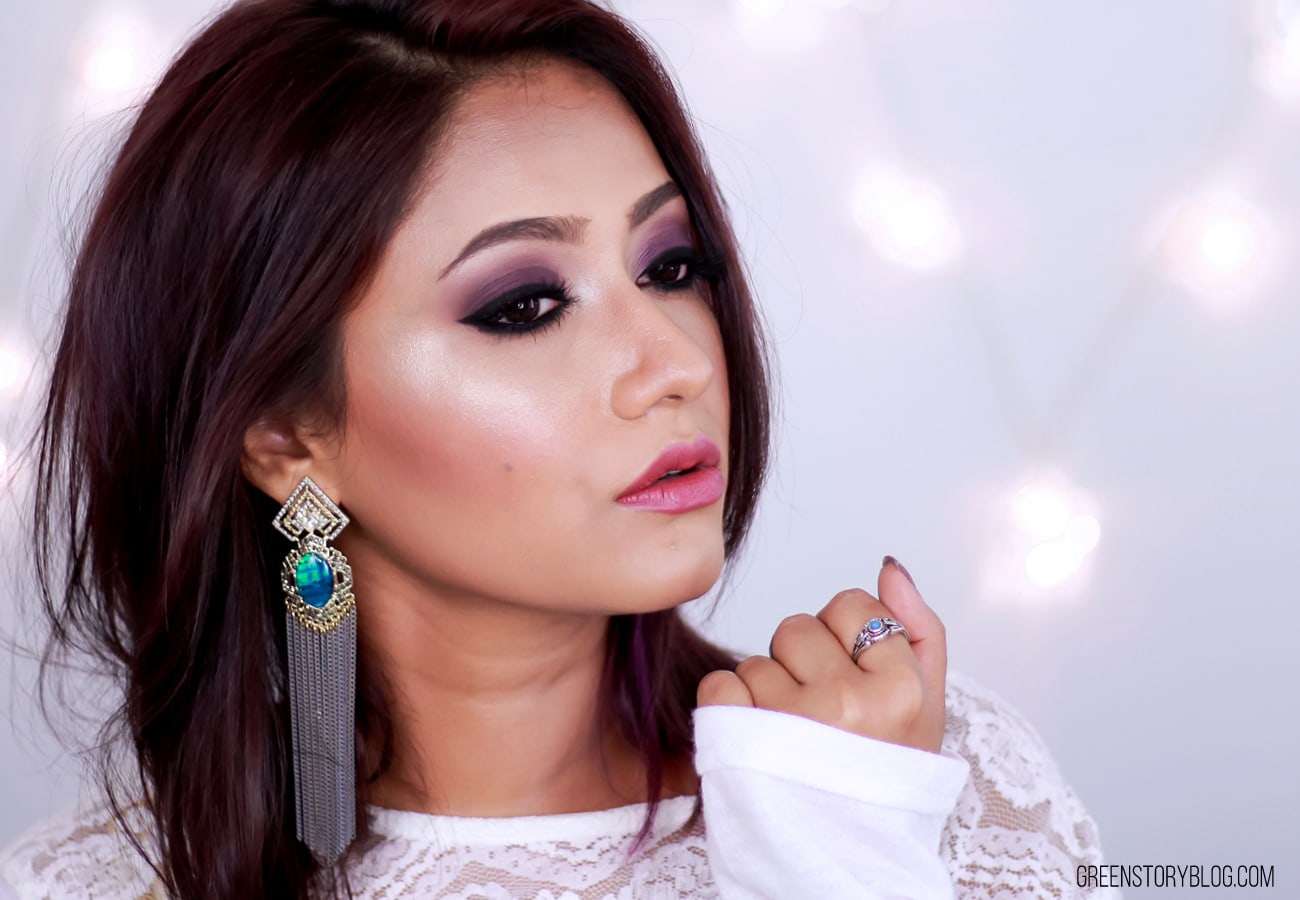 For Eyes:
Urban Decay Primer Potion, Eden (shop here)
MAC eye shadow, Brulee, to set the eye base
Makeup Geek Creme Brulee as a transition color
Elianto Long Wearing Shadow Stick (review & swatch here), Purple, as the purple shadow base
Makeup Geek, Curfew as the lid color
Makeup Geek Americano for outer corner and lower lash line
Makeup Geek Corrupt to blend the liner (read more about MakeupGeek shadows here)
Makeup Geek Latte to blend lower lash line
Makeup Geek Rapunzel to highlight the browbone and tear duct area
Maybelline Lasting Drama Gel Liner (review here)
Loreal Butterfly Lashes Mascara for upper lashes
MAC Extended Play Lash Mascara (read more here) for lower lash line (shop here)
Red Cherry Lashes, Demi Wispie Black (shop here)
Catrice Brow Kit
On Lip:
Purple Smokey Eye Tutorial:
[embedyt] http://www.youtube.com/watch?v=xZ__2EmE-Dk[/embedyt]

Hope you guys liked my take on purple smokey eye look and enjoyed the tutorial as much as I did while creating it. If you liked what you see then do share with your friends and family!
If you have any question or suggestion then do let me know in the comment box below 🙂