Classic Black and Brown Smokey Eye, a universal type of eye look which is flattering with anything and everything as well as wearable anytime day or night! Pure black as a dominating color might look a bit out of the trend so I used a burgundy brown as my prime color here. Kept the liner clean and simple to focus only in the smokey part.
[wp_ad_camp_3][/wp_ad_camp_3]

Let's get into the tutorial…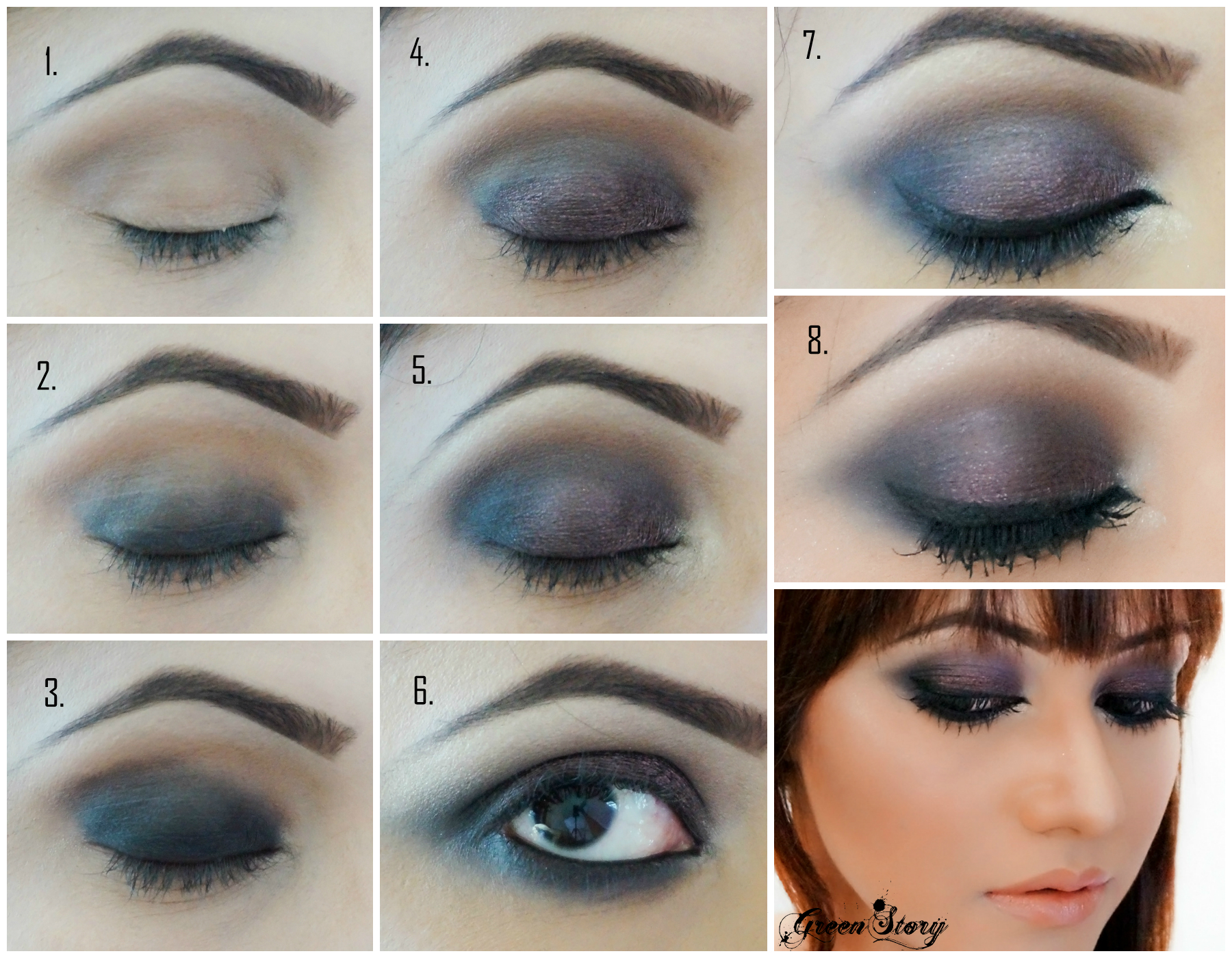 1. First as usual started with a primed eyelid. Applied a solid matte brown shade (which is pretty close to my skin tone) softly in the crease.
2. With a black kajal filled my lid and blended that nicely up to the crease to create a base for black eyeshadow.
3. Applied a black shadow over the black base and again blended that up to the crease.
4. Now softly swiped a burgundy brown shade all over the lid just leaving the outer corner a bit.
5. Again took the black shadow and defined the outer corner. Applied highlighter in brow bone and tear duct area. Then blended out every harsh line.
6. Filled my waterline with black kajal. Then with black shadow smoked out lower lash line.
7. Applied black liquid liner only in the upper lid.
8. Lastly. applied few coats of mascara and my eye makeup were done!

[wp_ad_camp_4][/wp_ad_camp_4]
Here is the finished look…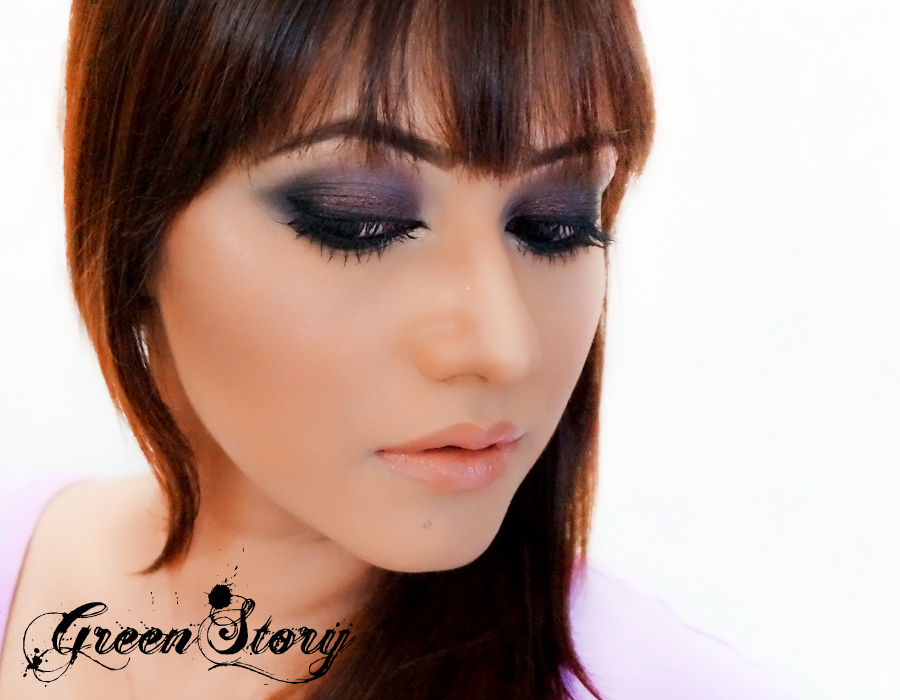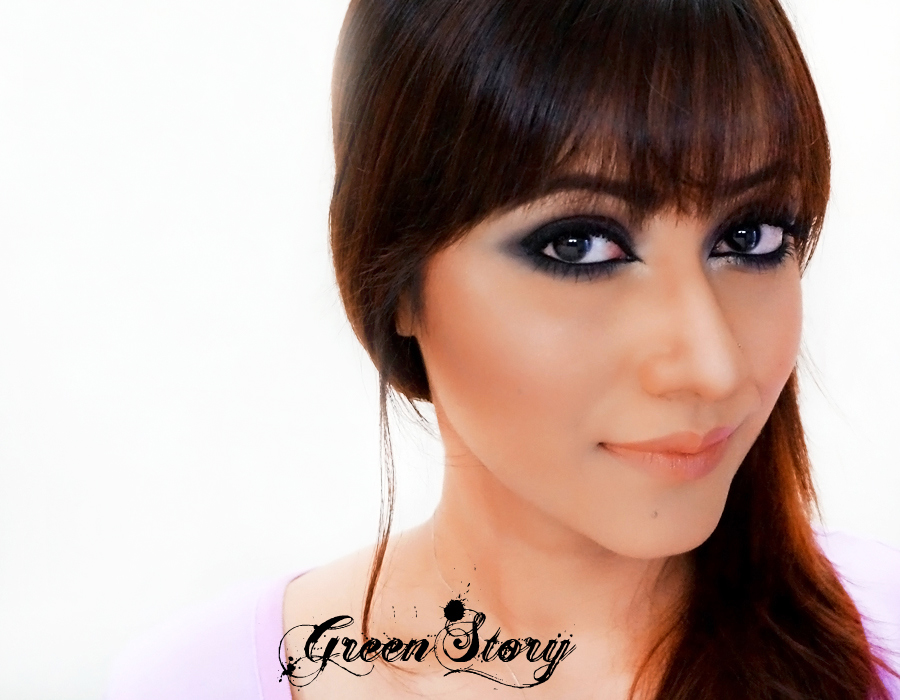 I think Classic Black and Brown Smokey Eye is the easiest eye style to create. You need to work with only two or three basic colors, but this look requires a lot of blends. You must have to be careful and patient with blending while creating a smokey eye otherwise the entire look will be ruined only because of the prominent harsh line.
[wp_ad_camp_1][/wp_ad_camp_1]
I kept my lips nude here, but you can also wear bold lips like red, wine, brown etc with this smokey eye. Needless to mention, a pair of false lash will make this look more eye catching.
[wp_ad_camp_5][/wp_ad_camp_5]

Product I've used:
*ELF mineral infused primer (Shop Here)
*Mix of MAC studio fix NC42 and pro longwear NC40 foundation
*MAC studio fix powder plus foundation (Shop Here)
*Essence all about matte fixing powder
*Sleek face form (Shop Here)
*The Balm mary-lou-manizer
*BHcosmetics flawless brow kit
*Essence I heart stage eyeshadow base
*Sleek 'oh so special' eyeshadow palette
*Stila smudge stick in black (Shop Here)
*Ioni liquid eyeliner
*Maybelline falsies mascara (Shop Here)
*Mix of Jordana terracotta and MAC kinda sexy lipstick

Hope you liked the look….. 🙂



[wp_ad_camp_2][/wp_ad_camp_2][signoff][/signoff]