yaaay… um so happyeee…. got my gift from POND's…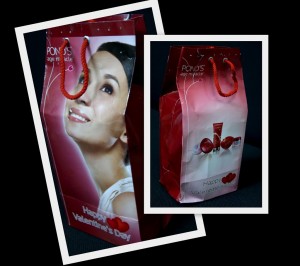 there is a contest ongoing in POND's BANGLADESH facebook page. you need to make the most romantic post on their wall and you'll be selected as their Fan Of The Day. any photo, link, quote or anything that you think is romantic will work. but this contest is only for girls.
the FAN OF THE DAY will win a Pond's Age Miracle gift pack!
i participate on 22 march and won that day.
around 10 days later, yesterday i got my gift pack.
…and that is sooooo cool.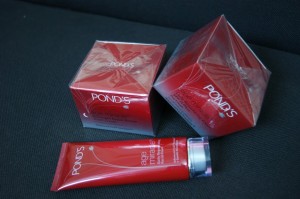 that was really an awesome opportunity to get these supper cool products from POND's. in gift bag, there was.. in full size one of each…
*ponds age miracle daily regenerating facial foam
*ponds age miracle daily resurfacing cream
*ponds age miracle overnight repair cream
….i tried ponds age miracle daily regenerating facial foam before and um happy with that product. but haven't tried yet their night and day cream…um not that older to use anti-ageing stuff after all…lol… but as long as i got these products, thinking to try them.
the thing attract me most about these products is their hot packaging. i have to say ponds really put so much into their product packaging. i had to love them when i saw them.
anyways, now i wanna see how it feels to use those cream… and does they work that way they claims to.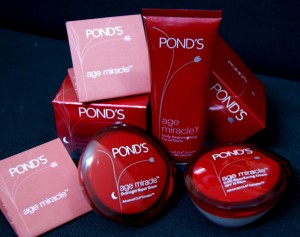 thanks a lot to POND's for giving away some supper cool products.
and Readers, keep connected for review of these products. don't forget to follow me…… 🙂 🙂