I have always been a fan of Dove products and a 
regular
 user of their moisturize, soaps, and shampoos.
my skin is kinda combine type or i can say very close to dry skin. when i think of moisturizer i need to pic something more hydrating or deep moisturizing .i prefer lotion for body care and normally i use cream as face moisturizer . this season i pic Dove intensive cream.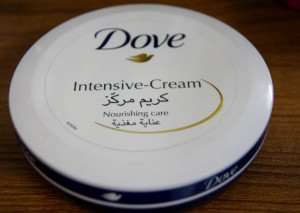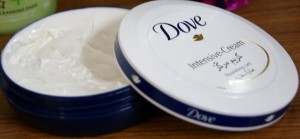 i have to say, like all dove products the cream smells lovely. packaging is standard, clean and simple in design . I bought it for BDT 220/- . internationally its available at  £3 or £4.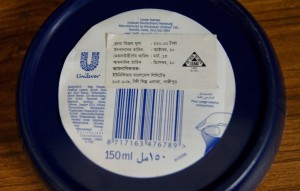 as you can see, this container contain a whole lot of product. 150ml! which is definitely worth of price. Additionally, a small amount goes along way with this cream, a point of your finger will be enough to cover your face with luxurious softness. my 150ml pot seems to last forever.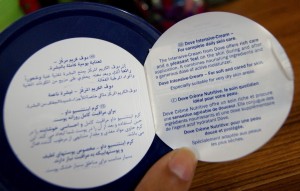 now… what happened with me… it wasn't the perfect one for me. why ? take a look picture… their info says, its suitable for very dry skin. i missed this info when i bought it. my face has got combine or normal dry skin. it turned out too oily and kinda greasy when i applied on my face. 
its so not for my face but i definitely recommend it if you have got very dry skin. 

other hand, it is a good product to use for hand and foot care. it gives your hand/foot the whole day nourishment. the cream isn't too oily for hand/foot. it seems gentle and is absorbed pretty quickly into the skin. in Bangladesh its hard to find a good hand/foot care cream. so, if you are looking for hand/foot care product, i will recommend you to go for Dove intensive cream. as, now it is my everyday hand/foot care product.