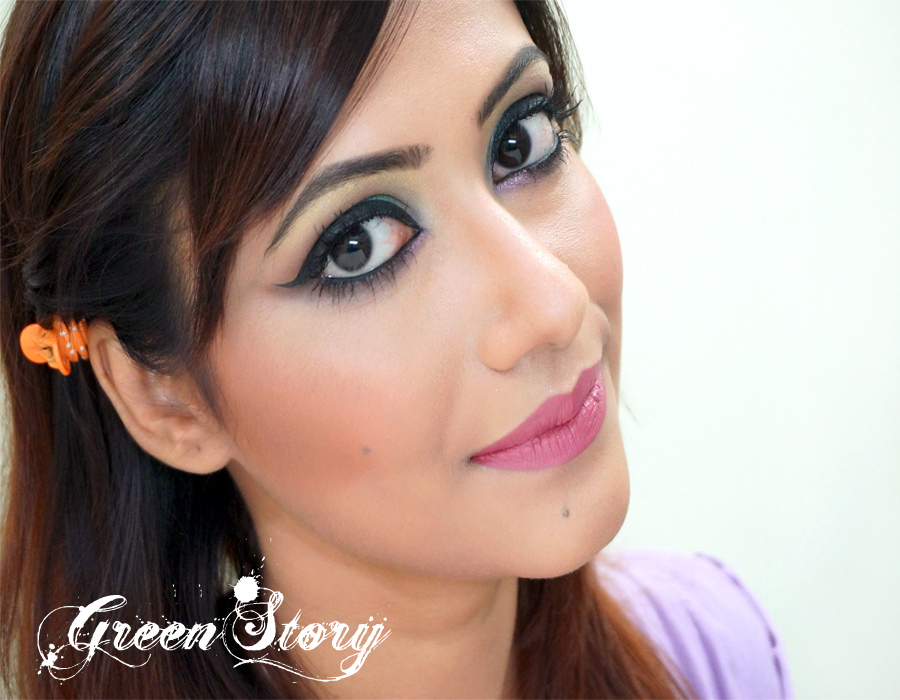 Hello there people!! How you doing??
I name the look 'Mint Splash'. This soft and fresh mint eye makeup as well as the overall look I have created specially keeping the spring and summer days in mind. It is quite soft yet full of fresh color. It can be worn anytime during the day or any occasion of your choice.
Lets get into the tutorial….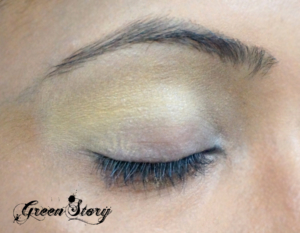 ***First start of by priming eye lids. Then apply a soft matte yellow color in the crease.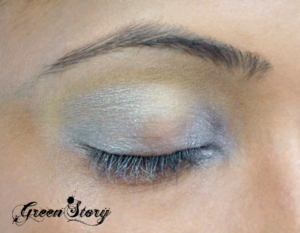 ***Apply a ashy color in both eye corner as shown in the picture.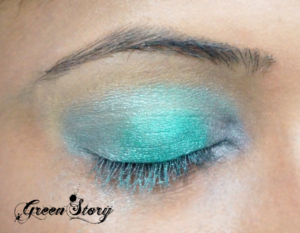 ***Using a minty color fill the center of lid.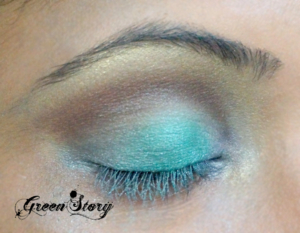 ***Define crease with a matte chocolate color also highlight the brow bone with a warm golden shadow.
Blend all colors nicely.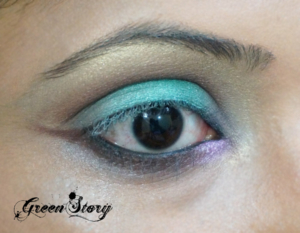 ***Apply black khol/kajal in the water line. Using the same chocolate shadow you used before line you 2/3 of your lower lash line and blend kajal with that. Apply a soft pink shimmery pink shadow in the inner corner as shown in the picture.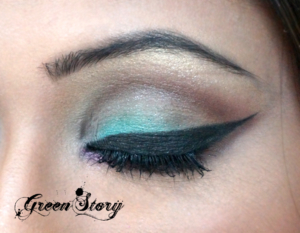 ***Tend your brows, line your upper lash line. I did quite thick and winged liner here. You can do it according to your choice.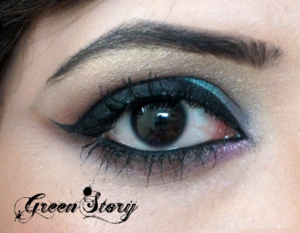 ***Apply generous amount of mascara, re-apply and darken the kajal if you want.
And then, your eve makeup is done.
Here is the full face makeup: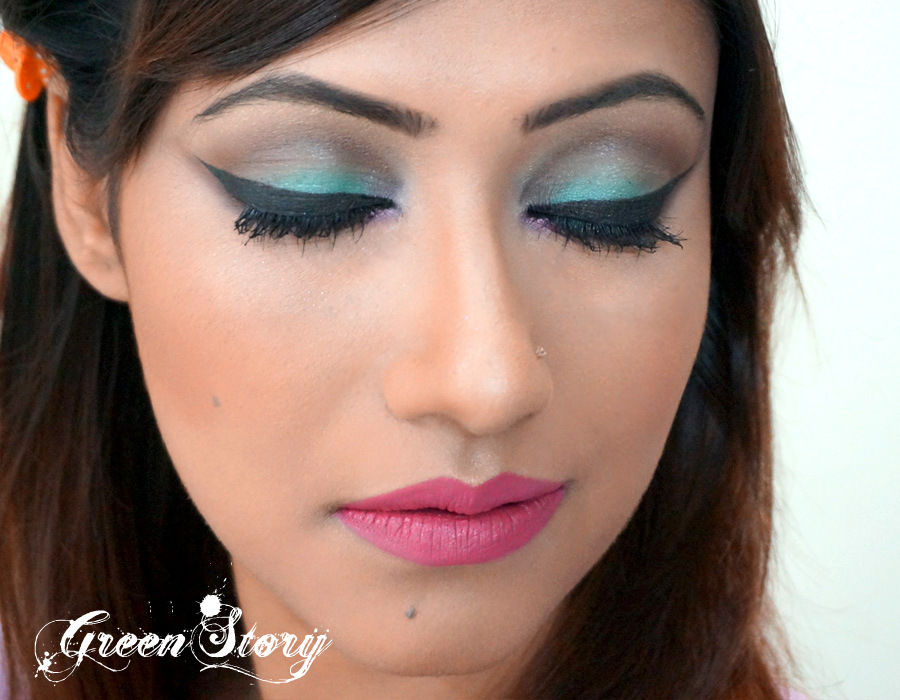 Product I used Here:
*Lakme CC Cream
*BHcosmetics 10color concealer palette
*Revlon colorstay powder
*BHcosmetics 10color blush palette
*The Balm mary-lou-manizer
*MUA undress your skin eye primer
*Bhcosmetics 120 eyeshadow palette 2nd edition
*LAsplash spotlight mascara
*BHcosmetics flawless brow trio
*Wet&wild cream eyeliner
*Loreal kajal magique
*LAsplash chubby twist lipstick, rosy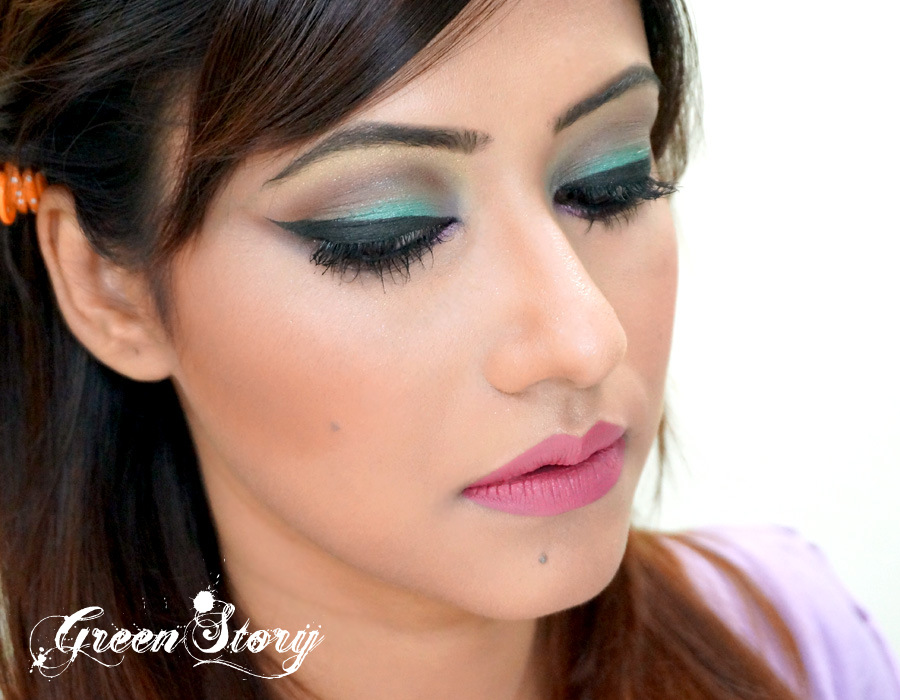 I personally don't like to wear false eye lashes but if you prefer you can always wear that. False lash will make this look more dramatic.
…Hope you liked the whole makeup…
——————————————————————————————
———————————————————————————————————
keep connected with me in..