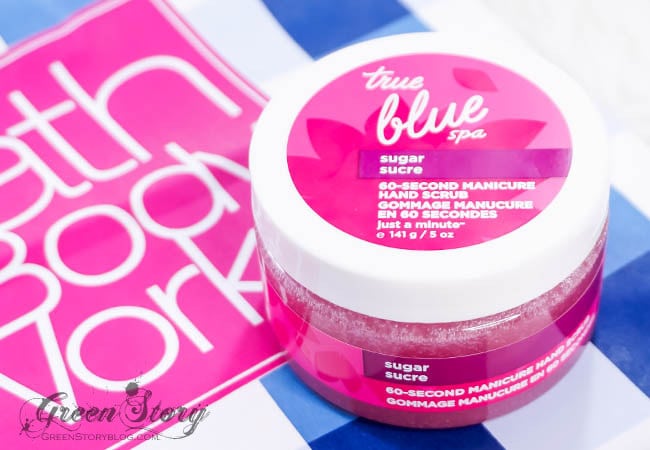 Today I'm going to talk about an amazing product that is Bath and Body Works True Blue Spa Hand Scrub, they call it '60-sec manicure', quite true in word though. I purchased this hand scrub without any previous plan but being impressed by its amazingness in first use. So what happened that day, like always I was just roaming around in BBW store checking on some hand sanitiser and SA there insist me to try this hand scrub. I was like meh! Lets try…! She applied it in my hand, instantly I fell in love with the smell, startled seeing the amount of dirt came off from my clean (!) hand, and afterward my hand felt so soft and fresh. Just at that point I realised I have to take this amazingness home with me!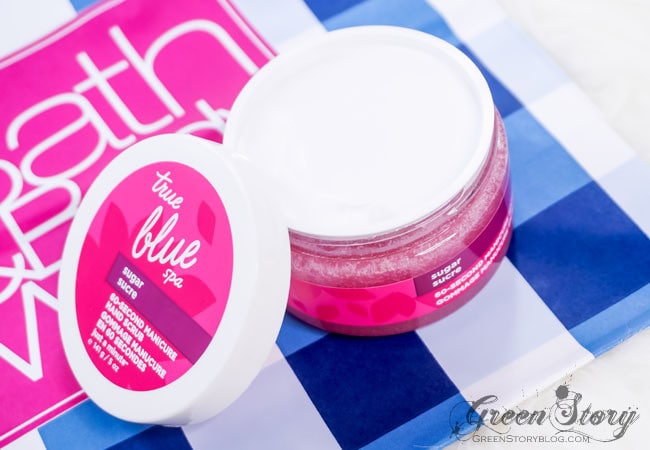 Bath and Body Works says:
[color-box]
This sugar-based exfoliating treatment makes quick work of dull, dry skin and ragged cuticles to give even the most mani-deprived hands a taste of soft, smooth, spa manicure perfection–in just one minute
[/color-box]
[wp_ad_camp_3][/wp_ad_camp_3]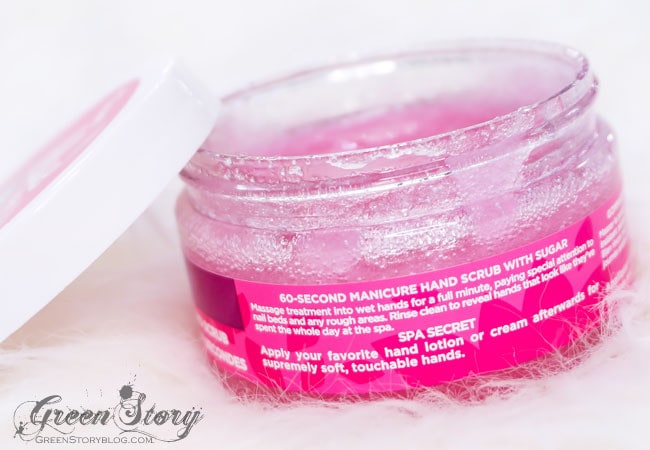 5oz of Bath and Body Works True Blue Spa Hand Scrub comes in a plastic jar with screw lid and a second lift-up lid inside. Nothing fancy on packaging. This scrub is mainly a sugar scrub with citrusy ( but sweet, kinda orange like) smell that is not much strong but last longer even after you wash your hand. I absolutely love how candy like it smells.
The jar is not pink, its transparent, the scrub is actually soft pink in color. There is some kind of soaping agent that lathers up lightly in contact with water.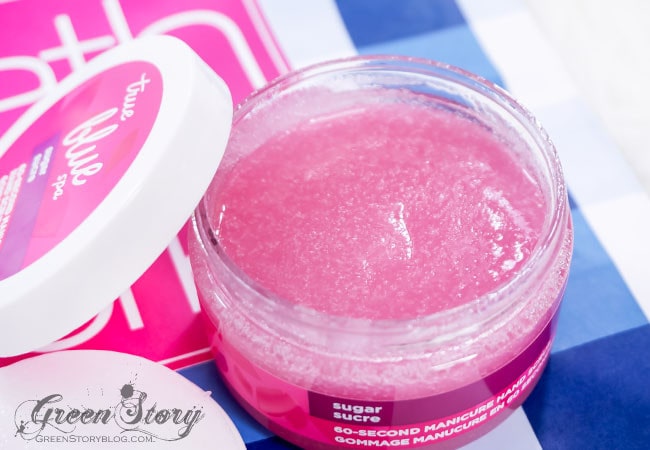 How to use:
I wet my hands beforehand then directly apply half spatula (shown in picture below) in my both hand. I actually go up to my elbow because a tiny amount of product goes long way. I massage it on my skin, add teensy splash of water meanwhile to spread the scrub evenly, it lathers up by then. Concentrating of dryer area I keep massaging till all them sugars are dissolved, it takes around a minute or so. Then simply I wash that off and Ta-Da! Baby soft, clean and almost brand new hand every time… By the way, though it is a hand scrub I use it for my foot as well.
[wp_ad_camp_5][/wp_ad_camp_5]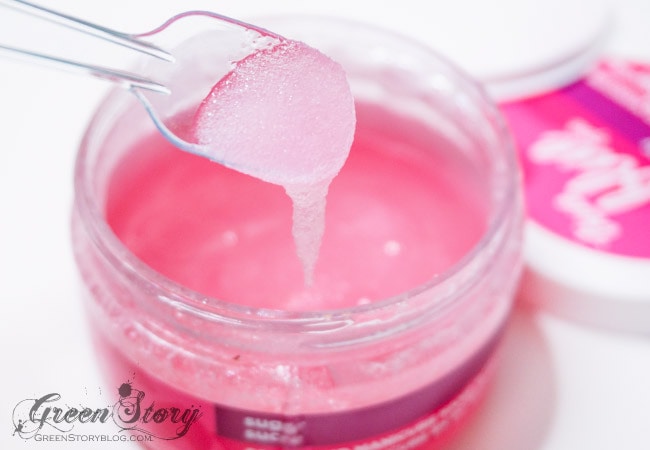 I must mention I do follow up with a hand cream after every use.
Initially you will see gooey texture in Bath and Body Works True Blue Spa Hand Scrub but with water contact it goes away. Exfoliating particles in this scrub is all sugar. The scrub literally exfoliate and clean all dead cells from skin without any harshness, helps to soften cuticles, doesn't make skin dry either. This product truly gives spa feeling afterward.
In terms of price here in Malaysia, it's not really a reasonable product but the way it works I myself wouldn't bother to spend for it. I use this scrub 2/3 times a week to keep my hands and foot fresh, can't even think of not using it.
I highly recommend Bath and Body Works True Blue Spa Hand Scrub to everyone. If you haven't tried it yet then give it a try and I bet you'll tank me later 🙂
Oh, hey… I would love to know what scrub/product you are using or loving right now for your hands? I always love to try new product so do let me know your recommendation in the comment box below.
[color-box]
Availability:
Bath and Body Works | RM65 | USD12$
Online | http://www.bathandbodyworks.com
[/color-box]
[wp_ad_camp_2][/wp_ad_camp_2][signoff][/signoff]