Nude Air Ultra Fluid Serum Foundation, a fairly new foundation by Dior. Mouthful name but what is so special about it!? Dior Nude Air Foundation introduced a unique serum-based formula that is ultra-lightweight and focus on emphasizing the beauty of natural skin.
Sounds interesting, isn't it?
A couple of months ago my lust for 'skin but the better' type of makeup made me indulge in this foundation.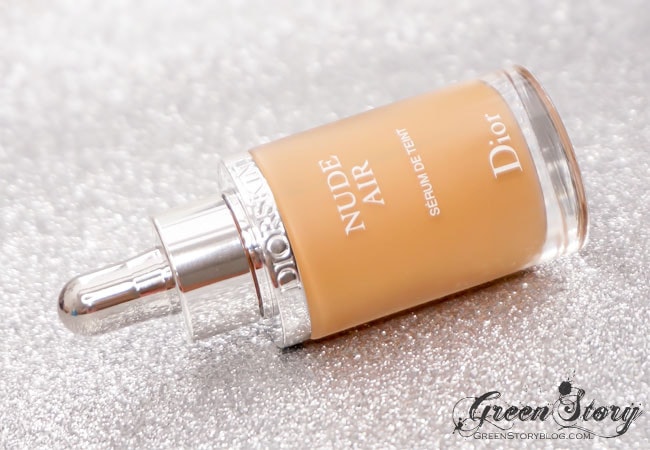 Dior says about the Nude Air Foundation,
An incredibly fine, exceptional texture.


Made with oils that evaporate instantly, the talc-free Diorskin Nude Air formula deposits an undetectable film of makeup on the skin. Its high-precision dropper easily delivers exactly the right amount.

Perfectly natural-looking makeup in an instant.


The formula enriched with soft-focus agents and glazed pigments produces an even, radiant complexion in an instant for perfect correction with a sheer finish. The complexion glows with natural beauty.

Day after day, all the benefits of a breath of pure fresh air for your skin.


Dior introduces Oxygen Activ™ technology, an innovative combination of a hyper-oxygenated oil, Cranberry oil, vitamins, and minerals. Revitalized, the skin breathes and becomes more beautiful each day.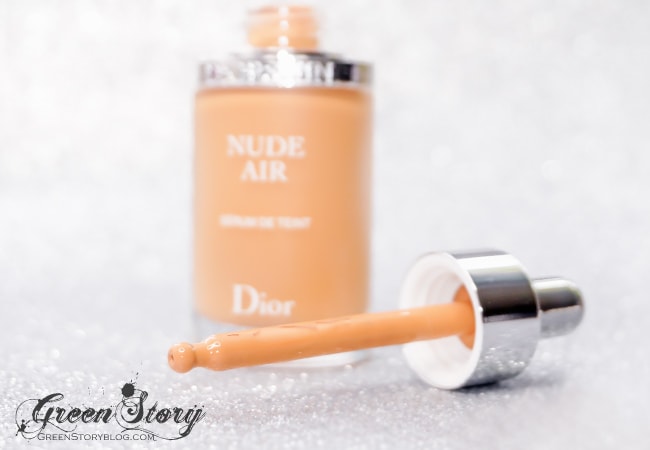 If I start, I can't say enough about packaging. The packaging is just so beautiful, a luxe-looking matte glass bottle with a dropper. I do love everything about the packaging but again I do not feel the dropper is really user-friendly! The dropper head looks like metal but it is actually rubber made.
DiorSkin Nude Air Ultra Fluid Serum Foundation ( 30ml) offers 9 shade total (here in Malaysia I saw only 6 shade is available). Finding a perfect shade within these six (only!) wasn't easy. Luckily there was two in my undertone and almost close. Although I got confused at the beginning, the shade (040) felt a tad bit lighter than my skin tone so I picked next shade (050) at first. When I got home then I realized 050 is way too dark for me. So I had to take 050 back and change with 040. After trying the shade 040 at home (there is those store lighting always to trick you and Sephora Malaysia doesn't provide sample… phew!) I was finally satisfied that this is the match for me!
Nonetheless, I can not appreciate the minimum range of shade variations.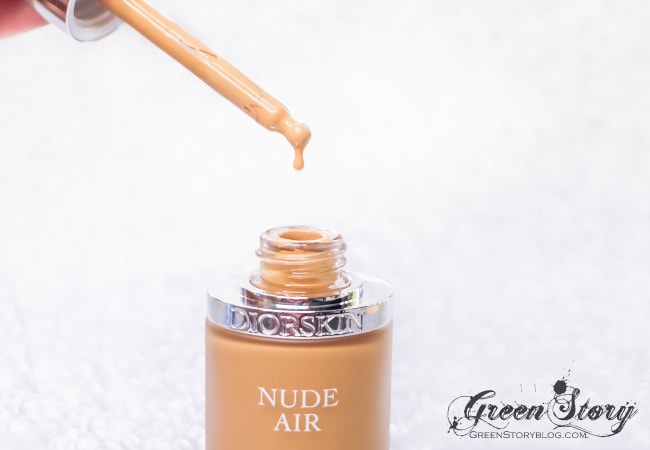 DiorSkin Nude Air foundation has certainly serum-y texture that you can literally feel upon application, it's that oil like sensation but evaporates within a second and the product turns into a velvety matte finish.
Before using the foundation I assumed it's going to give demi-matte finish, it turned out to be matte yet not drying or cakey. About the fluid fact, yes it is fluid-y/watery (prior to the application you must shake the bottle to mix ingredients properly) which feels extremely lightweight on the skin. The foundation has quite a strong fragrance in it, I love that but some might not like that fact. It blends into the skin without leaving any trace, gives sheer finish (not sheer coverage)/soft focus, light to medium coverage and lasts throughout the day.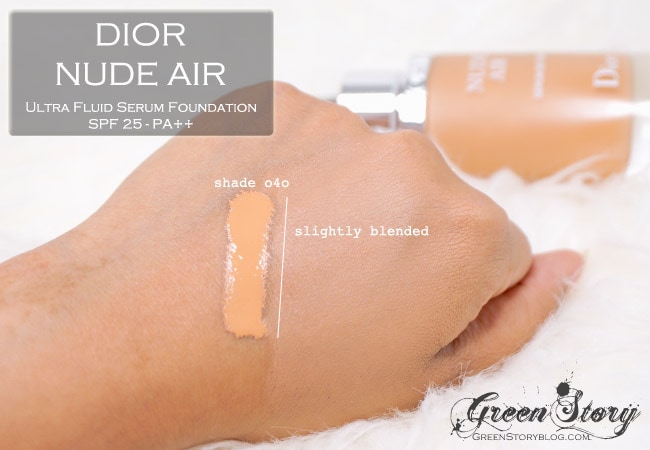 Some say it gives super light coverage, I totally disagree with that. With one layer the foundation almost covers up uneven skin tone and minor imperfection and it is buildable to medium coverage. The best part about this foundation is no matter how much you layer it up it never cakes up.
The foundation doesn't give any illuminating effect but it gives some kind of soft-focus that is literally noticeable (impressive, huh!?). As because it appears matte and velvety almost instantly once applied so powder setting process is not really necessary for this foundation.
However, with so many goodnesses there is a drawback as well. I found out DiorSkin Nude Air Foundation does sit on dry patches and kind of accentuate them. If you have any dry patch on your skin then you must prep your skin carefully beforehand.
A before and after picture below. I did prep my skin with moisturizer and foundation primer and applied one layer of DiorSkin Nude Air foundation with Beauty Blender (I prefer applying this foundation with BB).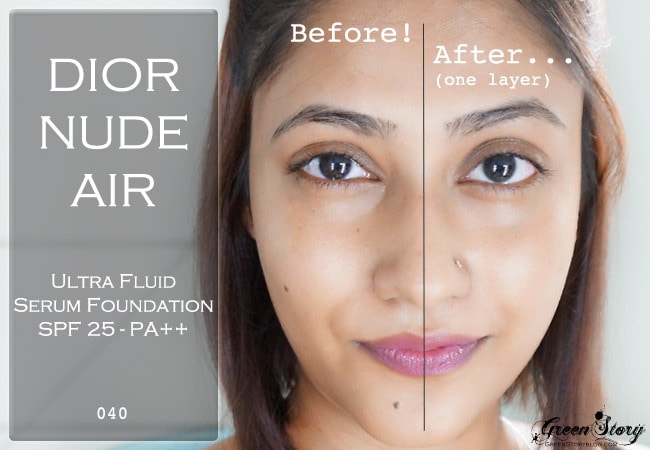 Usually, I use an illuminating primer usually which isn't oil controlling or pore erasing ( I don't have large pore). I do need to set T-zone with powder. FYI, I'm a combination skin type. DiorSkin Nude Air Foundation last on my skin all day without sliding or fading. If it's a hot day and I'm under the sun only then shine appears on the skin within 4/5 hour.
DiorSkin Nude Air foundation has SPF 25 – PA++ in it, a plus point if you want a foundation for daily use. Additionally, it's great for the night as well because it doesn't give any white cast on the picture 🙂 Needless to say, this is my new favorite foundation at the moment.
In a nutshell, DiorSkin Nude Air Serum Foundation is a weightless foundation that gives perfect skin-like undetectable (almost!!!) finish by its amazing blend-ability. It's matte but it's velvety, gives coverage but doesn't cake up, has good lasting power.
I can't tell how this foundation going to react on dry skin. However, I think it will be suitable for normal to combi to oily skin.
Limited shade range (only six!) of DiorSkin Nude Air Ultra Fluid Serum Foundation might be a problem for many, if you find your match then you're lucky!
Hope you'll find my thoughts on Dior Skin Nude Air Ultra Fluid Serum Foundation helpful. If you're keen on a full coverage foundation then read my thoughts on Too Faced Born This Way Foundation. That is on a lower budget as well.
By the way,
what is your favorite foundation right now? Let me know, I love to try a new product 🙂