Garden of EDEN proudly presents its latest innovation: the Hydra Range. In response to the increasing demand for natural skincare solutions that effectively reduce skin pigmentation, even out skin tone, delay signs of aging, revitalize dull and tired-looking skin, and normalize oily and acne-prone skin this collection comprises three new Hydra creams and one Hydra gel, all formulated with an impressive 95% natural origin ingredients known for their exceptional results.
Table of Contents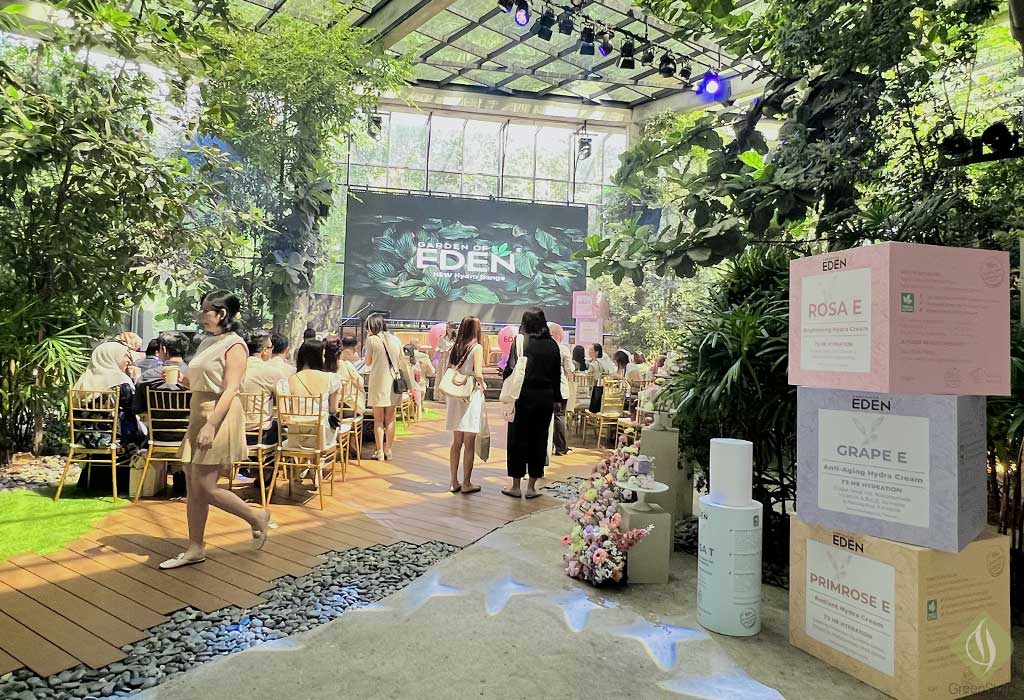 Im sure you've heard of Garden Of EDEN's well-loved-by-customers targeted plant-based serums. Garden of EDEN Hydra Range was born to complete the regimen with those serums.
This Malaysian skincare boutique brand listened to our customers' desires for cream and gel versions of their favorite products, the beauty serums. Intensive research led to the creation of their Clean Beauty Hydra Range Creams and Acne Gel, meeting the needs of conscious consumers who prioritize both a cleaner environment and their skin's well-being.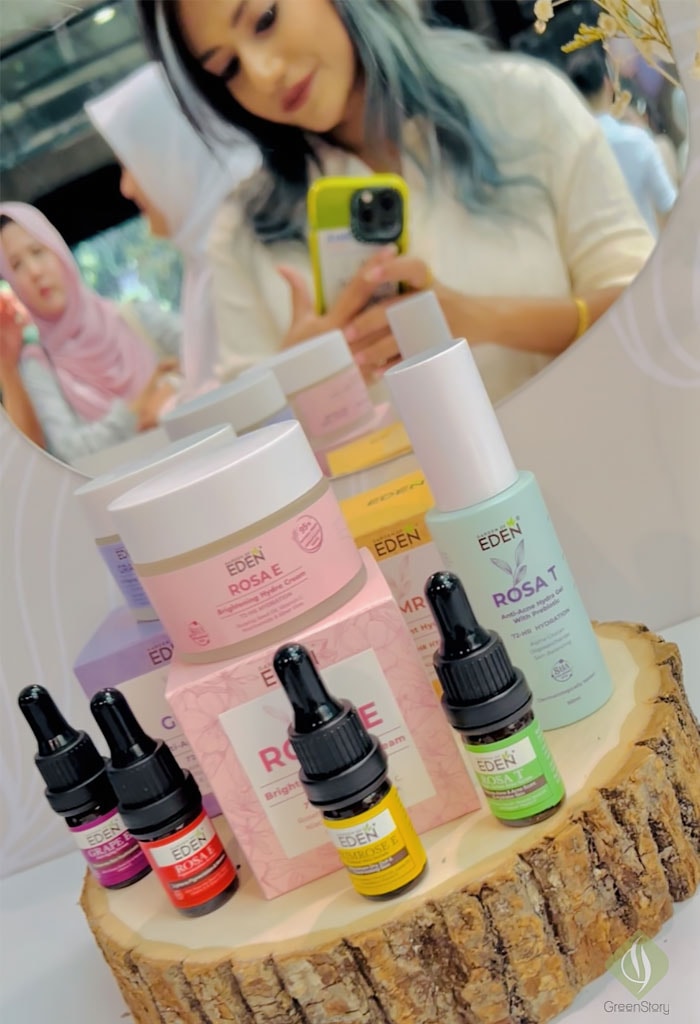 Garden of EDEN sets a new standard by incorporating eight sizes of hyaluronic acid, a breakthrough ingredient, into the Hydra Range products.
This unique blend draws and locks in moisture deep within the skin, layer by layer. Combined with Pentavitin and Niacinamide, these products instantly quench the skin's thirst, strengthen the skin barrier, and prevent moisture loss. Achieve long-lasting hydration for any skin condition with regular use.
Garden of EDEN ROSA E Cream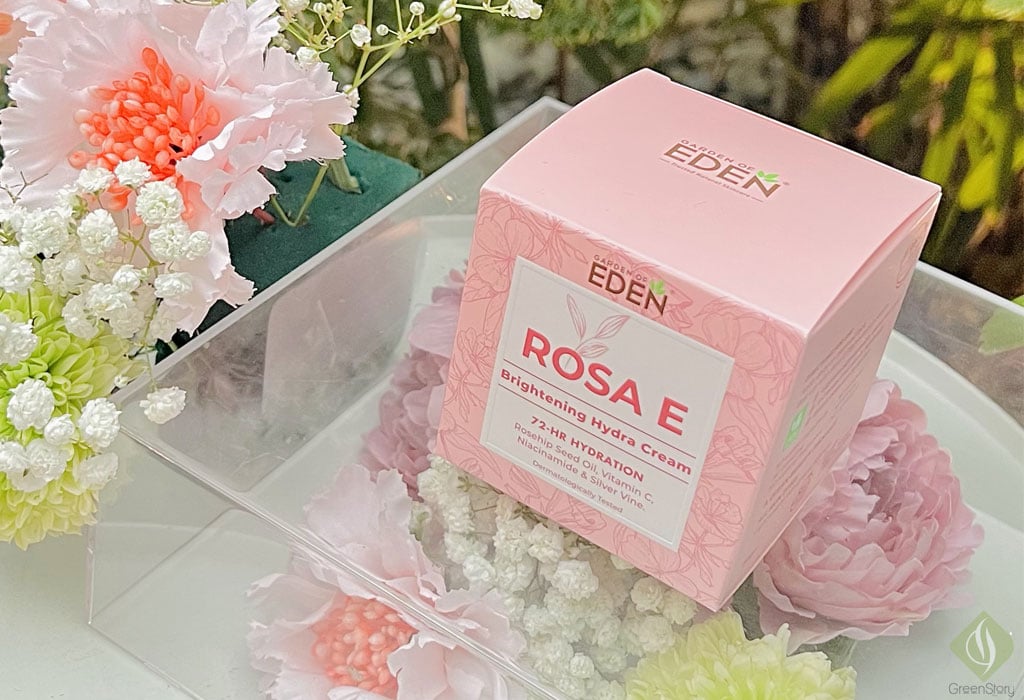 For users of the ROSA E Pigmentation Serum or those seeking an effective day-long moisturizer with skin-brightening effects, the new Rosa E Brightening Hydra Cream is the ideal choice.
This cream by Garden Of EDEN contains natural skin lighteners, including Vitamin C, Hibiscus, cucumber, and mulberry extracts, all clinically verified to reduce melanin and pigmentation throughout the melanogenesis process. Similar to the GRAPE E Anti-Aging Hydra Cream, the ROSA E Hydra Cream is fortified with Silver Vine extract, providing the skin with a transparent and translucent appearance while also firming and lifting it.
ROSA T and PRIMROSE E by Garden Of EDEN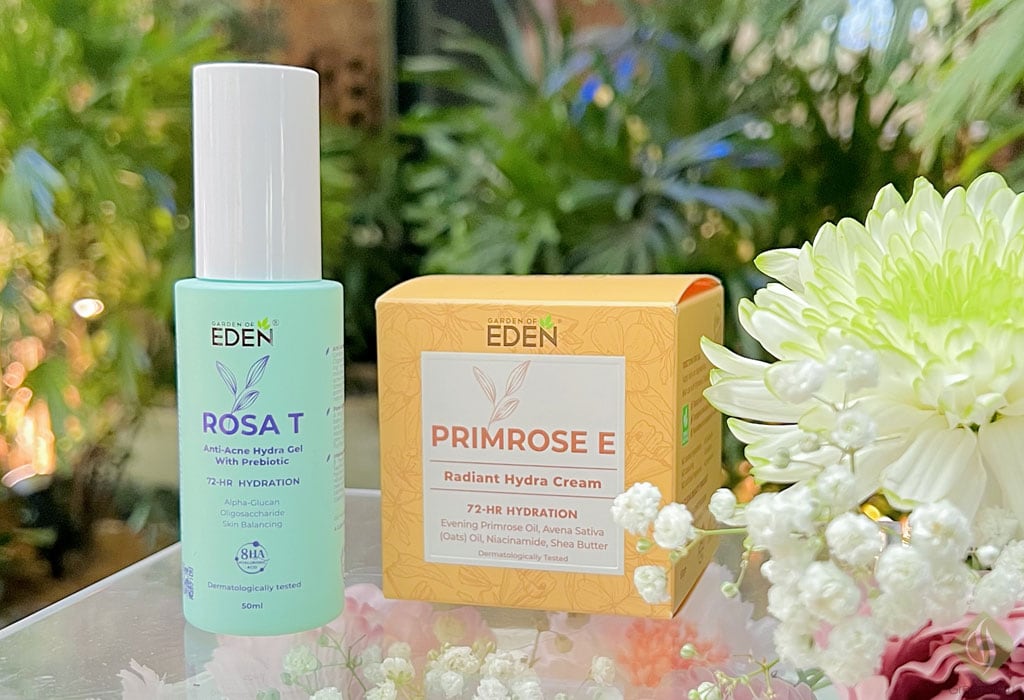 Having acne issues?
: Try ROSA T Anti-Acne Hydra Gel, infused with prebiotics to rebalance the skin microbiome and promote healthy skin.
This innovative approach to acne management leverages prebiotics, specifically a-glucan oligosaccharide, a natural sugar that selectively promotes the growth of beneficial skin-friendly microbes while limiting the growth of harmful post-acne bacteria. By increasing the skin's defense against acne bacteria, this product promotes healthy skin, reduces acne breakouts, and helps achieve naturally clear and blemish-free skin. Additionally, the ROSA T Hydra Gel contains skin-health extracts from mangosteen, cinnamon, ginger, and Burnet root, all rich in natural tannins, antioxidants, and antibacterial properties, effectively minimizing pores, reducing oily skin, and alleviating redness.
The PRIMROSE E Radiant Hydra Cream
This moisturizer serves as the perfect solution for extremely dry, dull, and lackluster skin. This ultimate hydration cream delivers a generous dose of humectants, including eight types of Hyaluronic Acids, Saccharide Isomerate (Pentavitin), and natural glycerin. These ingredients draw moisture into the skin, restoring dry and sensitive skin to reveal a soft, natural glow.
PRIMROSE E also incorporates shea butter and colloidal oats, rich in skin-regenerative ceramides, for skin barrier repair and a smoother, softer complexion. The herbal glow cream contains energy-boosting ingredients from the Caper flower buds, rose root, and mulberry leaf extracts, which increase cellular energy by enhancing mitochondrial function. This energizes and revitalizes tired and dull skin, restoring its natural glow and radiance.
GRAPE E Anti-Aging Hydra Cream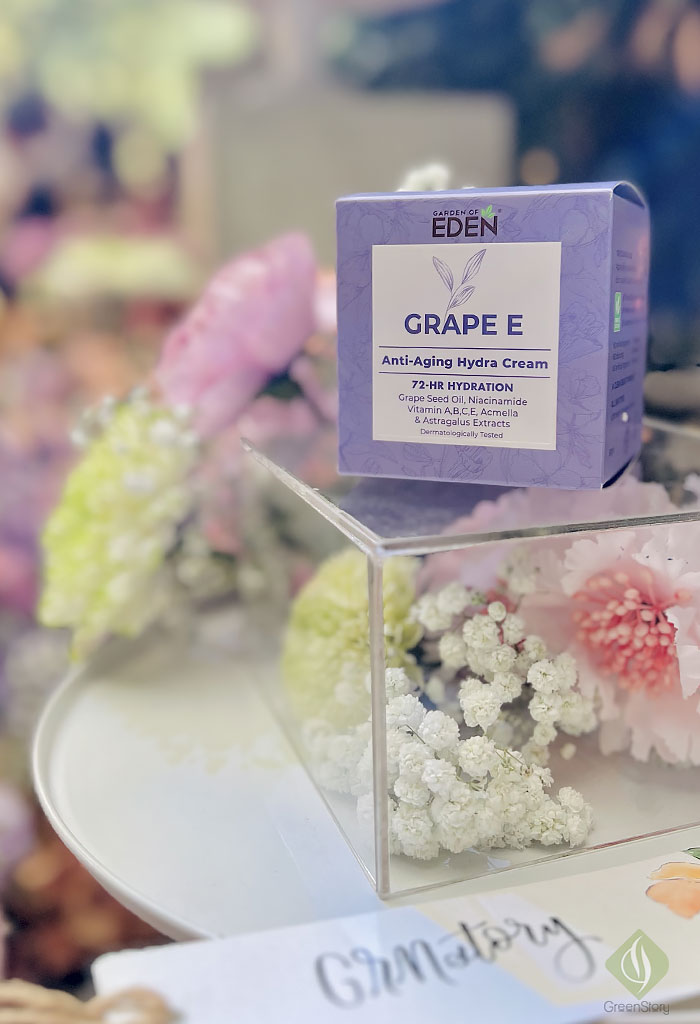 The GRAPE E Anti-Aging Hydra Cream by Garden Of EDEN is expected to be a standout in the anti-aging category due to its impressive ingredient list and this is practically my favorite at first sight.
This cream contains a combination of timeless anti-aging vitamins, including Vitamins A, C, E, B3 (Niacinamide), and B6, along with superfood Goji Berry and Grape Seed Oil. These powerful antioxidants neutralize free radicals, strengthen the skin barrier, protect against environmental aggressors, and boost collagen production, resulting in firmer skin and reducing visible signs of aging. The GRAPE E Hydra Cream is enriched with Silver Vine extract, which enhances skin luminosity and serves as the perfect complement to the GRAPE E Anti-Aging Serum.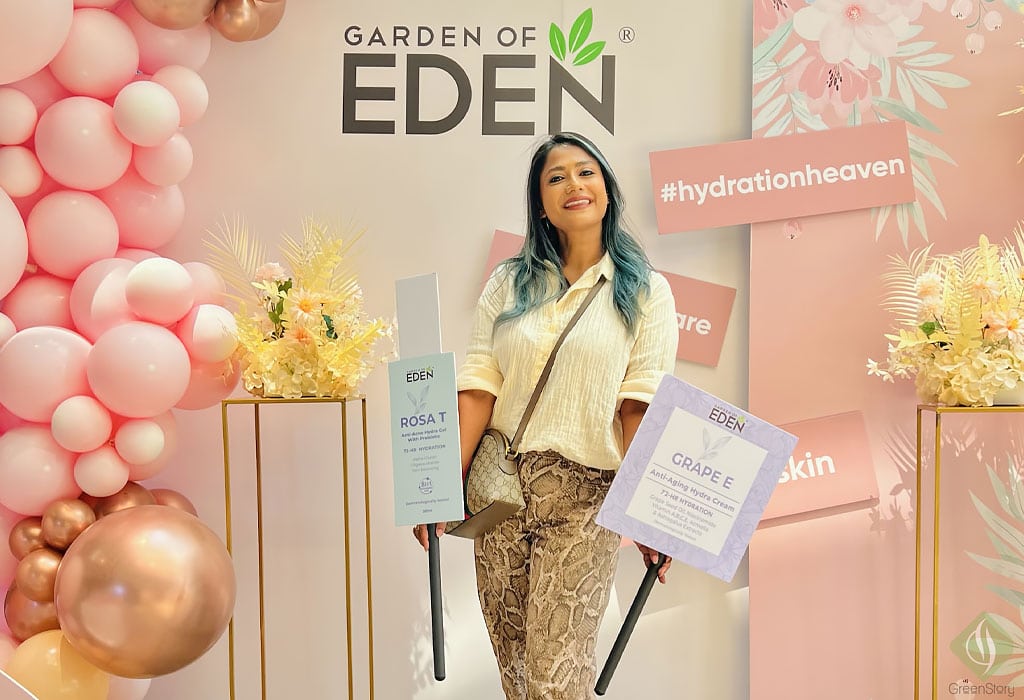 Since its establishment in 2000, Garden Of EDEN has proudly been a Malaysian brand. It holds halal certification and has undergone dermatological testing. Notably, three of the brand's well-known serums, namely ROSA E, ROSA T, and PRIMROSE E Serums, have been clinically proven and published in reputable international dermatology journals such as the Journal of Cosmetic Dermatology, a remarkable achievement for a home-grown SME brand.
Garden of EDEN Hydra Range is readily available at all leading pharmacies nationwide. For more information, you can also visit their website.
You may also like reading more Malaysian skincare brand and products