Moist Diane is a brand known for its high-quality body wash and hair care products that prioritize natural ingredients and sustainability. One of their key product lines, the Be True collection, stands out for its focus on being true to the environment and promoting a greener future. In this review, I will share my experience with two types of Moist Diane 'Be True' Body Soaps and Relax Shampoo and Treatment to evaluate their performance and benefits.
Table of Contents
Moist Diane Be True Relax Body Wash: Rich Moisture for Ultimate Tranquility
The Relax Body Soap delivers a rich moisture formula that envelops your senses in a serene and calming experience. Infused with the Relax Veggie Scent, this soap offers a delightful fragrance that soothes the mind and uplifts the spirit. The presence of Shea Butter provides intense hydration, nourishing and protecting the skin. Kale extract, known for its antioxidant properties, helps revitalize the skin, while oats contribute to its moisturizing and whitening effects. The result is a luxuriously creamy lather that leaves your skin feeling supple, refreshed, and beautifully radiant.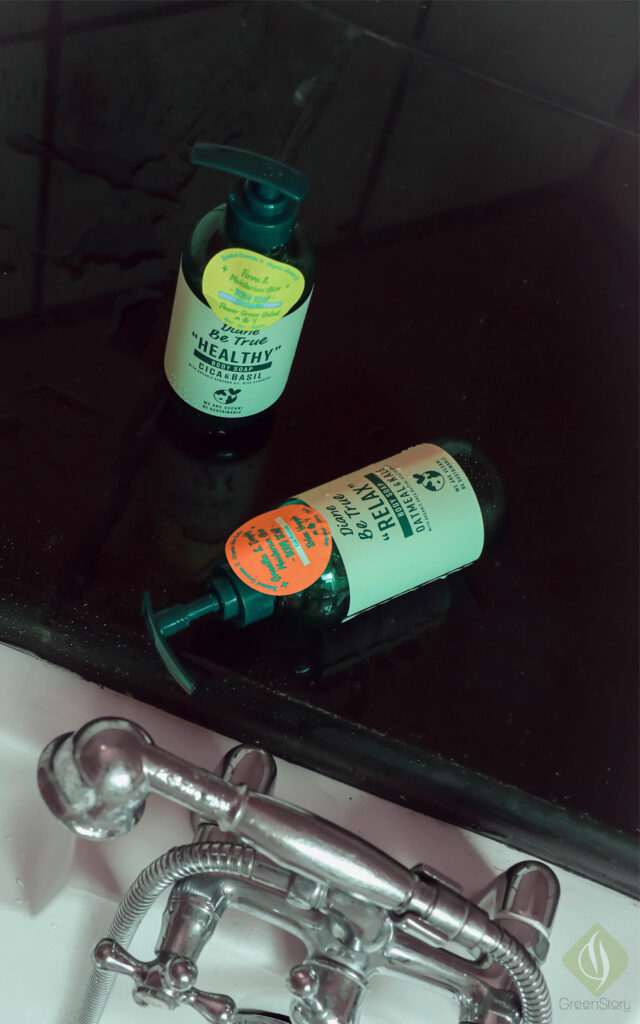 Moist Diane Be True Healthy Body Soap: Mild Moisture for a Blissful Bathing Ritual
The Healthy Body Soap by Moist Diane Be True embraces a mild moisture formula that rejuvenates and pampers your skin. The Power Green Salad Scent adds a fresh and invigorating aroma to your bathing routine. Avocado Oil, rich in antioxidants like Vitamin E, works its magic by moisturizing and leaving the skin plump and soft. Basil Extract, with its relaxing properties, combines with Cica, a traditional herb known for skin repair, to provide a holistic approach to skincare. This body wash is gentle on sensitive skin, making it suitable for all skin types. With its biodegradability tested and skin irritation proved, you can bathe with peace of mind, knowing your skin is in safe hands.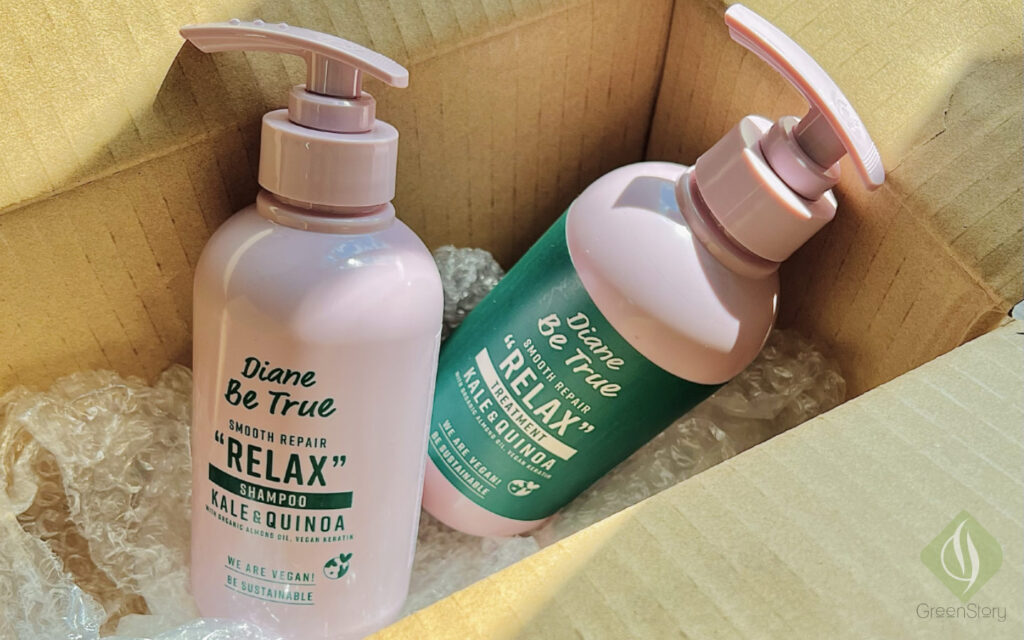 When it comes to hair care, Moist Diane's Be True Smooth Repair Relax Shampoo and Treatment offers exceptional benefits.
The Moist Diane Be True shampoo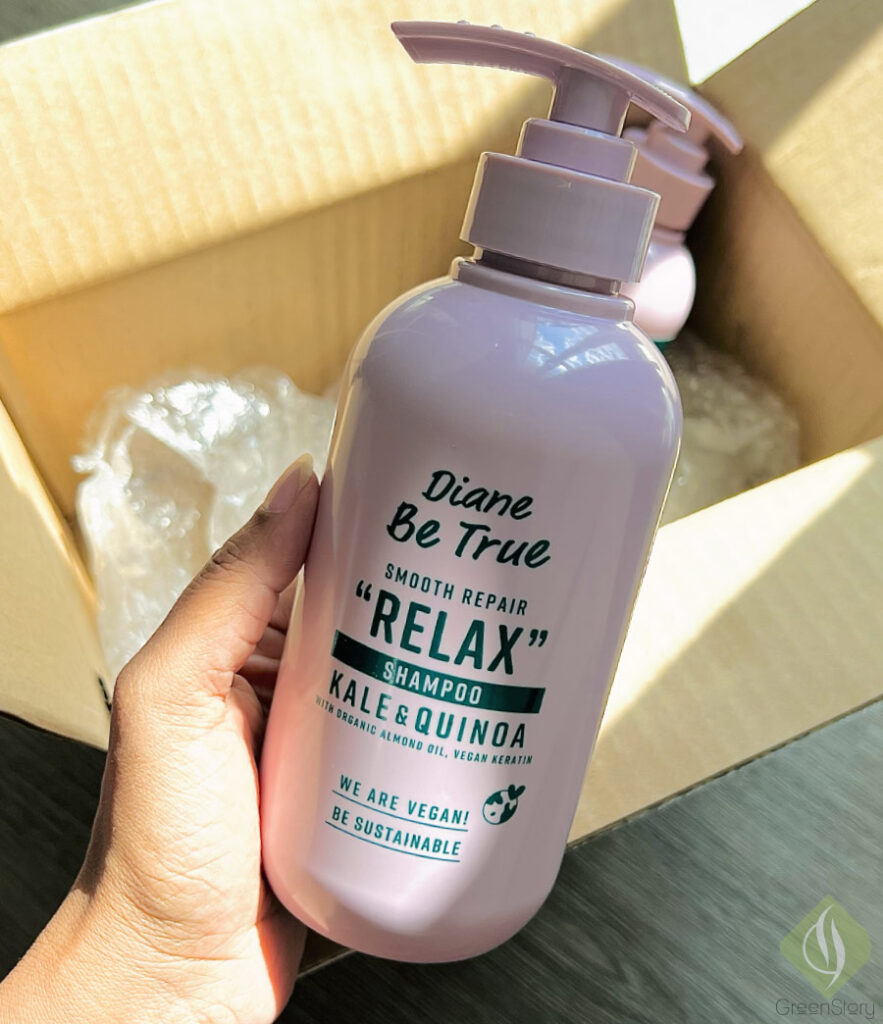 with its vegan keratin and organic almond oil formula, deeply cleanses the scalp and nourishes the hair. It effectively tames and smoothens frizzy hair, leaving it looking radiant and healthy. The accompanying fragrance, a blend of grapefruit, celery, and musk, provides a refreshing and relaxing aroma.
Moist Diane Be True Relax Treatment
is a nourishing solution for frizzy hair, enriched with superfoods and upcycled ingredients. With more than 90% natural extracts, it maintains a balance between effectiveness and environmental responsibility. The vegan keratin derived from hydrolyzed pea protein, combined with organic oils, repairs damaged hair and maintains moisture. This treatment takes a step towards a greener future while delivering beautiful hair.
Both the Moist Diane Be True shampoo and treatment incorporate upcycled ingredients, with residual rose water playing a prominent role. Through innovative re-extracting technology, a flavoring agent is obtained from rose petals after distillation. The resulting aroma is unparalleled, evoking images of apricots and honey, adding a touch of luxury to your haircare routine.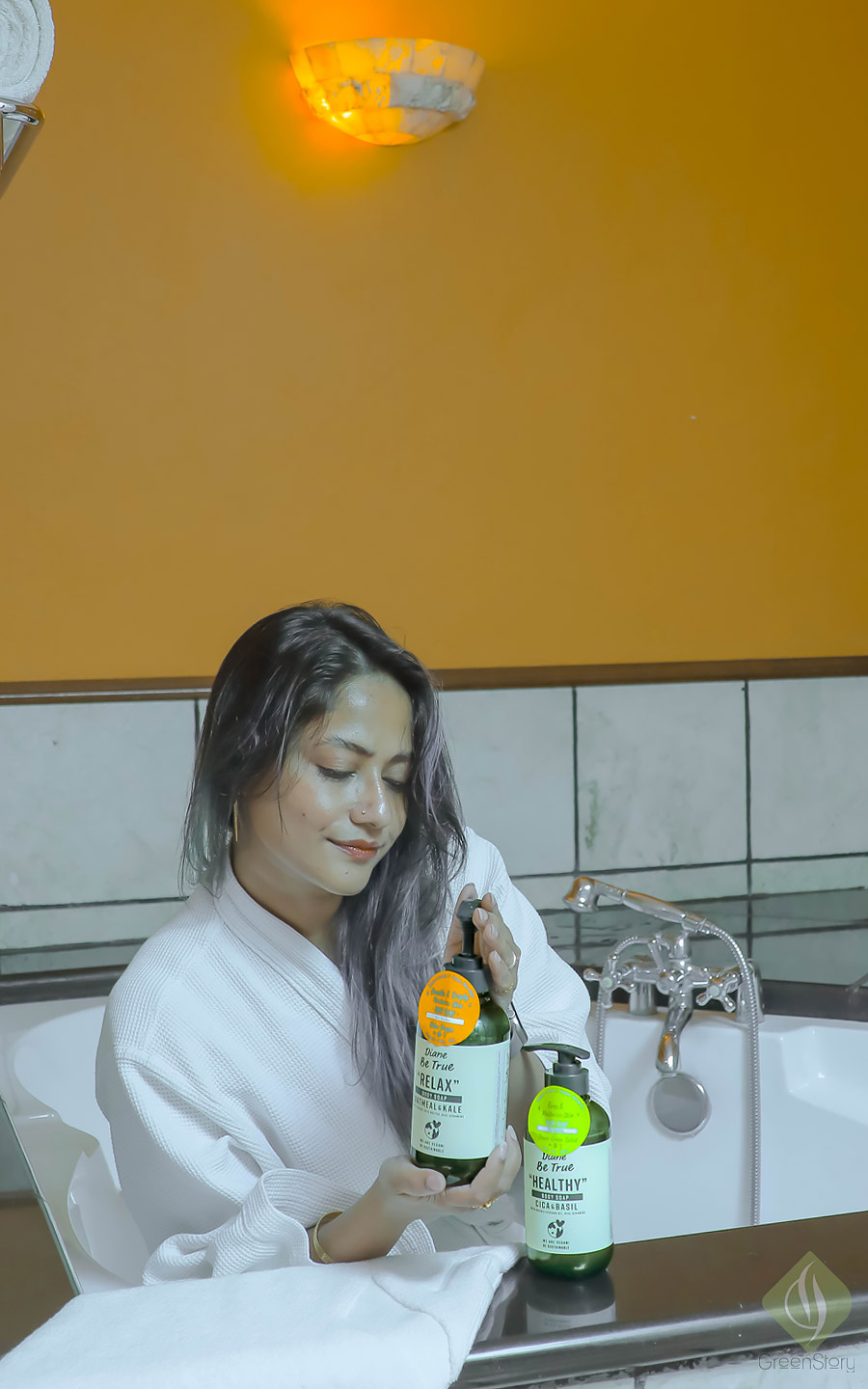 Moist Diane's commitment to quality extends to the formulation of its products.
These body washes and hair care products are free from harmful ingredients such as sulfates, parabens, ethanol, artificial colors, and mineral oil. By utilizing additive-free formulas, Moist Diane ensures that you can enjoy their products with peace of mind.
In summary, Moist Diane's body wash and haircare products from the Be True collection exemplify a commitment to natural ingredients, sustainability, and environmental consciousness.
The Relax Body Soap and Healthy Body Soap are packed with ceramides, oils and delightful scents, while the Relax Shampoo and Relax Treatment focus on repairing and nourishing frizzy hair. All together they gives a delightful bathing/showering experience. These are also safe for sensitive skin.
Furthermore, their vegan and sustainable formulations, exclusion of harmful substances, and packaging made of 96% recycled materials, Moist Diane sets an example for other brands to follow.
By choosing Moist Diane, customers can support their own well-being while contributing to a greener and more sustainable future.
*** Sponsored post. However, I've shared what I experienced as I experienced it.
Interested in reading more haircare product reviews or tips/tricks? Click Here