I've recently gotten familiar with this French skincare brand called Phytoceane and two of its products. If you're in pursuit of healthier and more radiant skin, the Moisturizing Gel and Moisturizing Refreshing Mist would turn out as promising additions to your skincare routine.
Table of Contents
These products harness the power of Iceland Water, a nature's gift to skincare. Iceland water is known for its exceptional hydrating, energizing, and oxygenating properties. Its pristine quality and unique composition make it a sought-after ingredient for achieving a fresh and radiant complexion.
Moisturizing Gel with Iceland Water: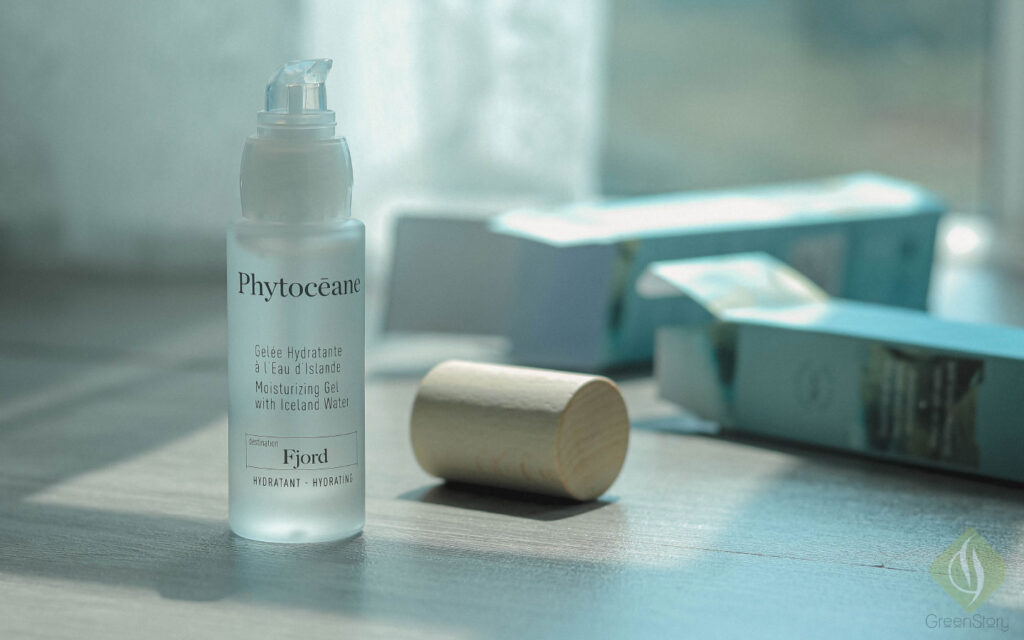 Immediate Hydration and Vitality
Immediate Revitalization: Ideal for dull, struggling skin, this gel moisturizer instantly revitalizes and moisturizes.
Fresh and Light: Its lightweight formula can be used alone or as a base under your regular skincare cream.
Immediate and Long-lasting Hydration: Skin hydration levels increased by more than 27% after 1 and 6 hours, as measured by corneometry on 11 volunteers.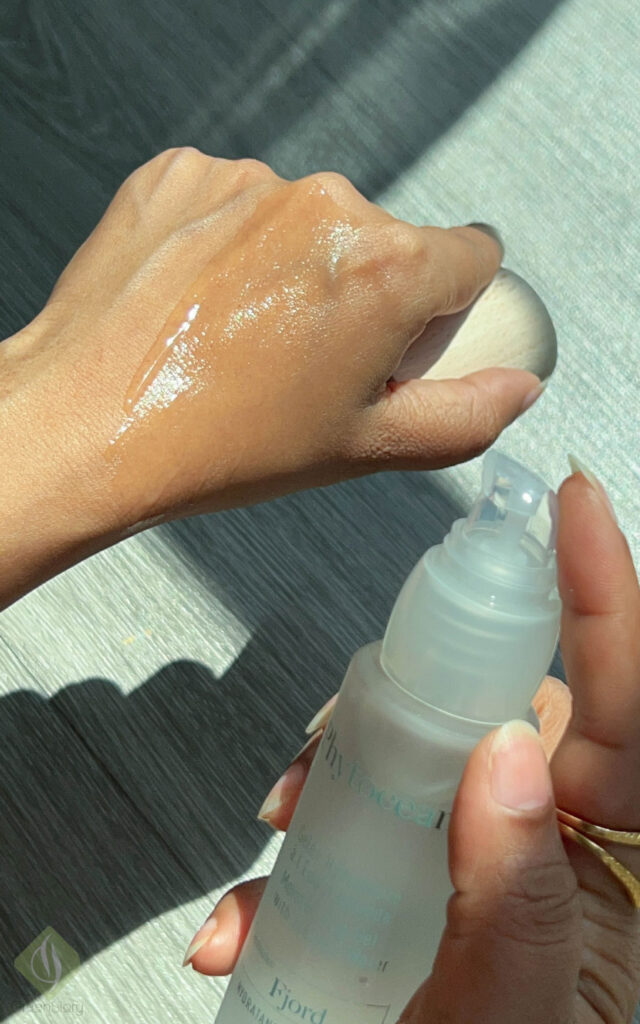 Although it says that it's a moisturizing gel, this is actually a gel-type serum/concentrate that boosts the skin's hydration level. It blends perfectly with other type of skincare products I've been using. Also works simply fine under makeup. This is no doubt one of the best types of moisturizing gel, in particular, I've used to date.
Sometimes I like to use it alone (without any moisturizer on top) cause it gives me that feeling of breathable skin.
I love the scent of it as well, it's a light and refreshing one!
How to use:
Like all other concentrated serums, apply 2-3 pumps (this much I need) of the Phytoceane Moisturizing Gel to your face and neck, morning and evening after cleansing and toning, is all it takes to experience its wonders.
In my opinion, this concentrate is very much suitable for normal, oily, and combination skin. People with dry skin might not find it to be enough moisturizing, however, topped with an appropriate moisturizer it works just fine.
Moisturizing Refreshing Mist with Iceland Water:
Hydration and Cellular Boost
The Moisturizing Refreshing Mist is a game-changer in the world of skincare. Its light and refreshing water-like texture delivers the radiance-boosting and hydrating benefits of Iceland Water with every spritz. This mist increases the skin's hydration rate by up to an impressive 61%, providing long-lasting moisture.
But hydration is just the beginning. This mist acts as a cellular energizer, stimulating the number of skin cells by up to 32%. Imagine your skin being revitalized from within, giving you a vibrant and youthful appearance.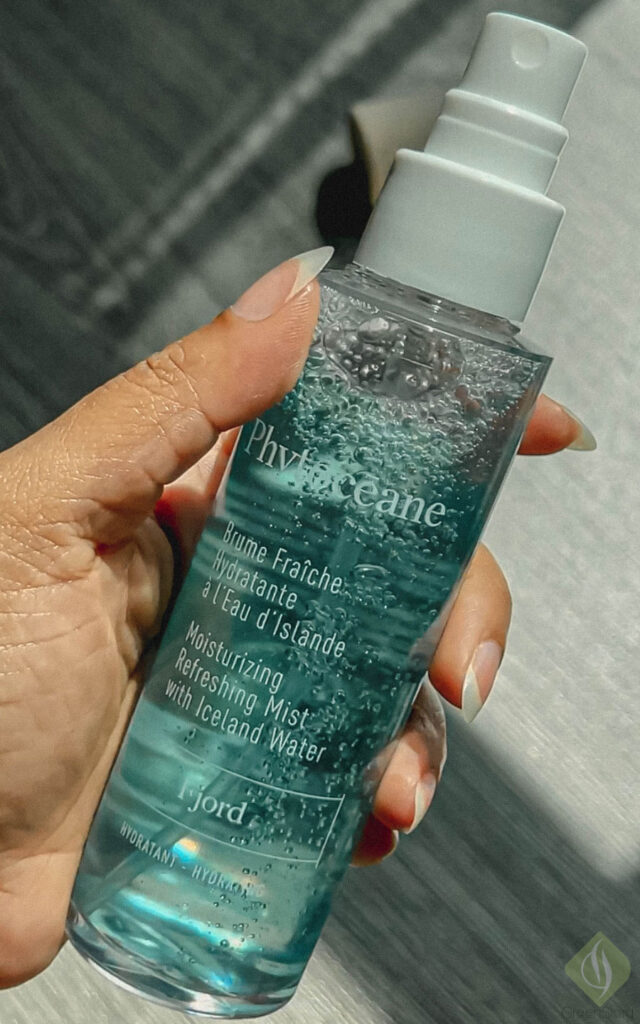 Versatile Application
One of the standout features of this mist is its versatility. You can use it in various ways:
Pre-Skincare Boost: Apply it in the morning and evening to prepare your skin for your regular skincare routine.
Makeup Fixer: Spritz it over your makeup to set it and keep it looking fresh throughout the day.
Instant Radiance: Carry it with you and use it anytime you need a splash of freshness to revive your complexion.
About Phytoceane Skincare :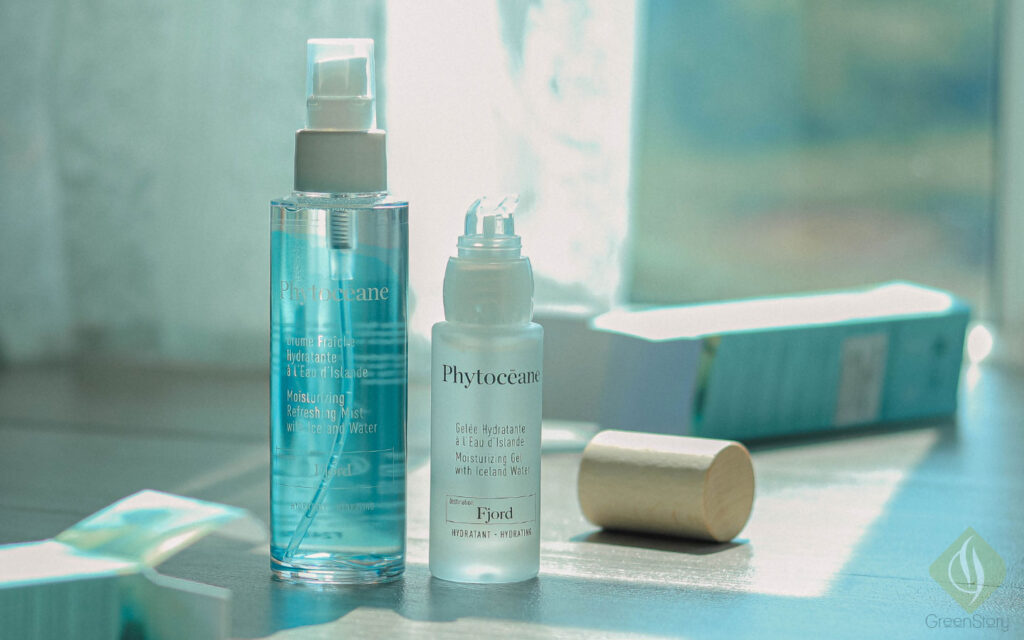 Phytoceane is not just a skincare brand; it's an exclusive professional brand made in France, and trusted by thousands of spas worldwide. Here are some highlights of Phytoceane:
Organic Ingredients: The brand embraces organic ingredients, ensuring that your skin receives only the best nature has to offer.
Safe and Natural Ingredients: The brand prides itself on its non-toxic formulas, providing gentle yet effective skincare.
Clean & Vegan-Friendly Skincare: If you're conscious about what goes on your skin, Phytoceane's clean and vegan-friendly products align perfectly with your values.
High Concentration of Natural Ingredients: Expect high concentrations of natural ingredients in each product, delivering results you can see and feel.
Dermatological Control: Dermatological testing ensures that Phytoceane's products are safe and suitable for various skin types.
Scientifically Proven: These skincare products are backed by science, offering you the assurance of efficacy.
Eco-Friendly Packaging: Phytoceane is committed to eco-friendly packaging, making it a sustainable choice for environmentally conscious consumers.
Travel with Exotic Ingredients and Signature Fragrances: Let your skincare routine take you on a journey with exotic ingredients and captivating fragrances.
In conclusion, the Phytoceane Moisturizing Gel and Moisturizing Refreshing Mist both are two potent tools in your quest for hydrated, oxygenated, and radiant skin. Infused with the goodness of Iceland Water and a commitment to clean, eco-friendly skincare, these products deliver results that speak for themselves.
Say goodbye to dullness and dehydration, and welcome a revitalized, luminous complexion with Phytoceane.
*** Sponsored post. However, I've shared what I experienced as I experienced it.
Interested in reading more gel moisturizer reviews? Click Here