Looking for a special treat to rejuvenate your body and mind or maybe you want to treat your loved one? Look no further than HealthLand Family Wellness Center. Recently, I had the opportunity to visit this renowned wellness center, HealthLand, and experience their VIP Thai massage services, and let me tell you, it was truly a treat for both my husband and myself.
Table of Contents
When I received an open invitation to try and review any of their treatments, I couldn't resist. Plus I was really excited to treat my husband with a couple Thia massage sessions. After all, it's not every day you get the chance to enjoy a VIP treatment. So, I quickly visited the HealthLand website to find a location near me and book our appointment. They've many centers located in and around KL, Melaka and Penang and I also found one here in my locality, Subang Jaya.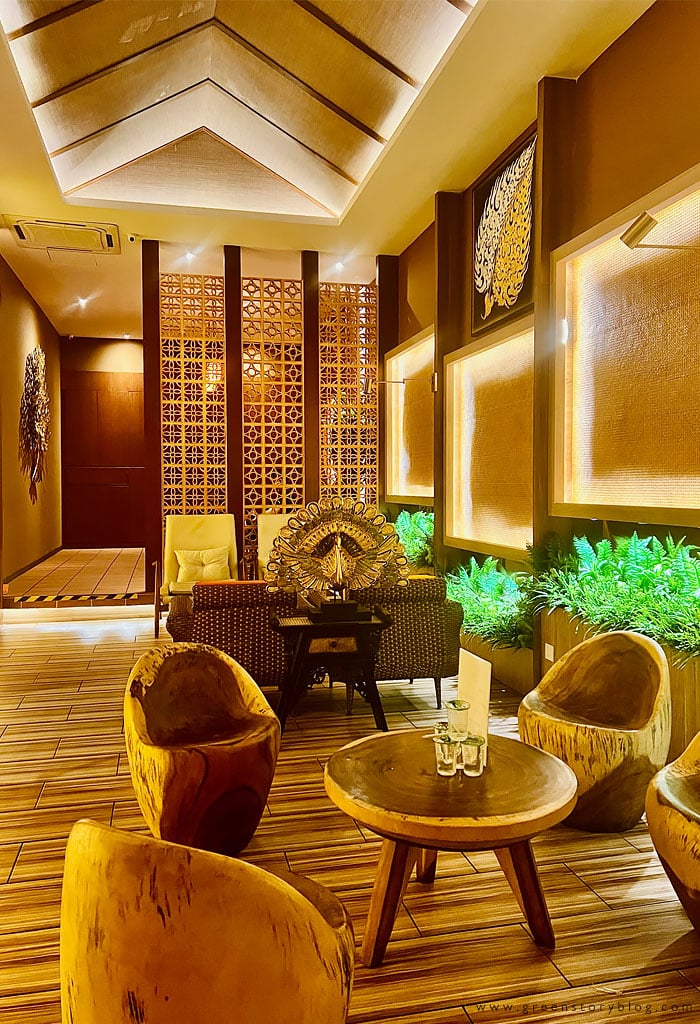 To be honest, I didn't expect much from the outside look of HealthLand Family Wellness Center. It's not as shiny and inviting from the outside. However, as soon as we stepped into the HealthLand Subang Jaya premises I was sorta surprised. Its very spacious, and nice and completely opposite from the outside look of it. One thing I must mention from the lift to the whole place was this scent of lemongass … ah! Loved that scent so much!

Our session was in the morning. Seemed the center was quite packed even in the first hour.
In the treatment menu,
there was three popular treatment offered by HealthLand Family Wellness Center which I was suppouse to choose from:
Thainess Oil Treatment – a comprehensive therapy that gently massages your body and mind using soothing essential organic oils.
Thai Traditional Treatment – This is the most popular Traditional Thai Massage where skilled therapists apply precise pressure to pressure points and massage lines using their thumbs, palms, elbows, knees, or feet. By opening up energy channels, this therapy enables vital energy to flow freely, restoring balance and vitality to your body and mind.
Foot Treatment – Through targeted pressure applied to the pressure points on your foot soles, tension dissipates, and relaxation permeates throughout your entire body.
We choose to go very traditional with our VIP HealthLand experience, and went with Traditional Thai Massage.
Our pampering journey began with a foot wash. From there, we were guided to the Traditional Thai massage room. The comfortable, warm, and dimmed environment instantly put us at ease. There were separate dresses for male and female to wear during the massage service so that we could be relaxed to from our soul!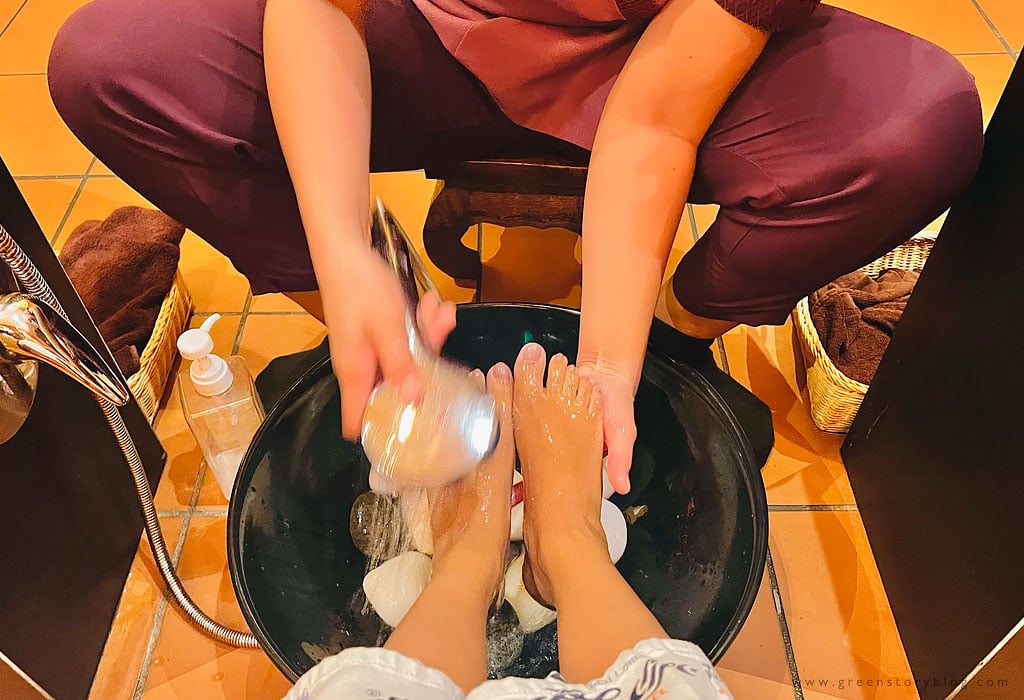 The massage bed, linen, and clothes were neatly prepared, ensuring our comfort throughout the session. It was finally time to let go of all the stress and let our bodies rejuvenate.
I set my mind on a softer strength of massage myself that I talked through with the therapist. Cause I know my body, it's a comfort lover. Husby didnt have any preferances.
The masseuses at HealthLand were incredibly skilled and attentive to our individual preferences. They applied the perfect amount of pressure (and I did say a few times please a tad more soft.. hehe) targeting the areas that needed the most attention. With each stroke, I could feel the tension melting away, leaving me in a state of pure bliss.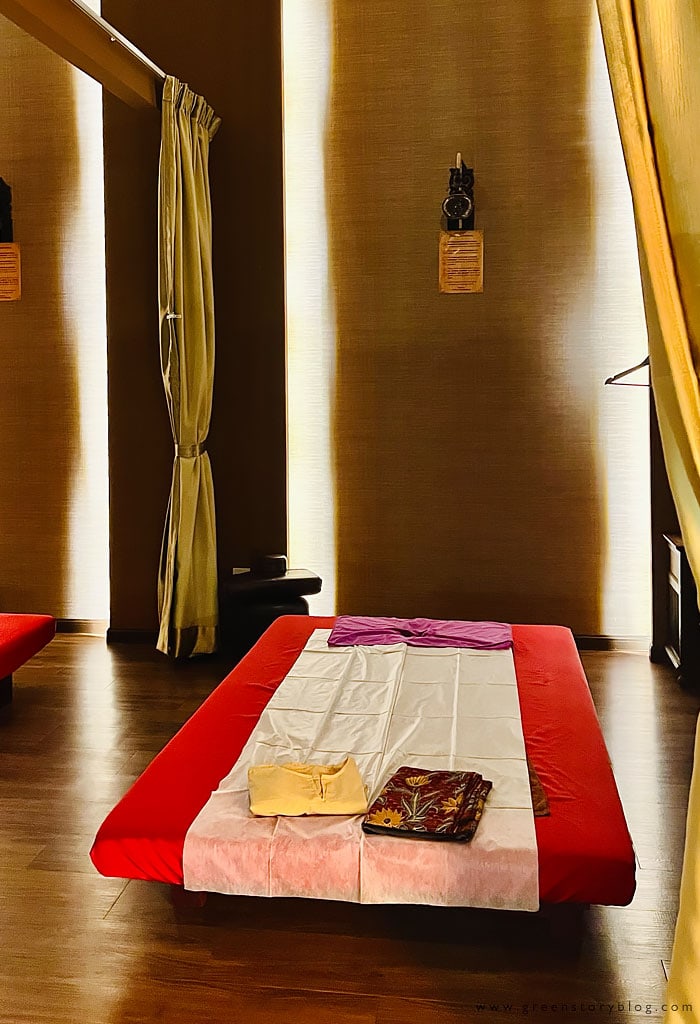 I took my last Thai Massage a long time back and that time the massage was with oil. I wasn't familiar with Traditional Thai Massage and so I figured this time Traditional Thai Massage uses Balm instead of oil.
AH!
The tiger balm (as the therapist told me) feels this good I had no idea before. It's so cooling and amazingly comforting.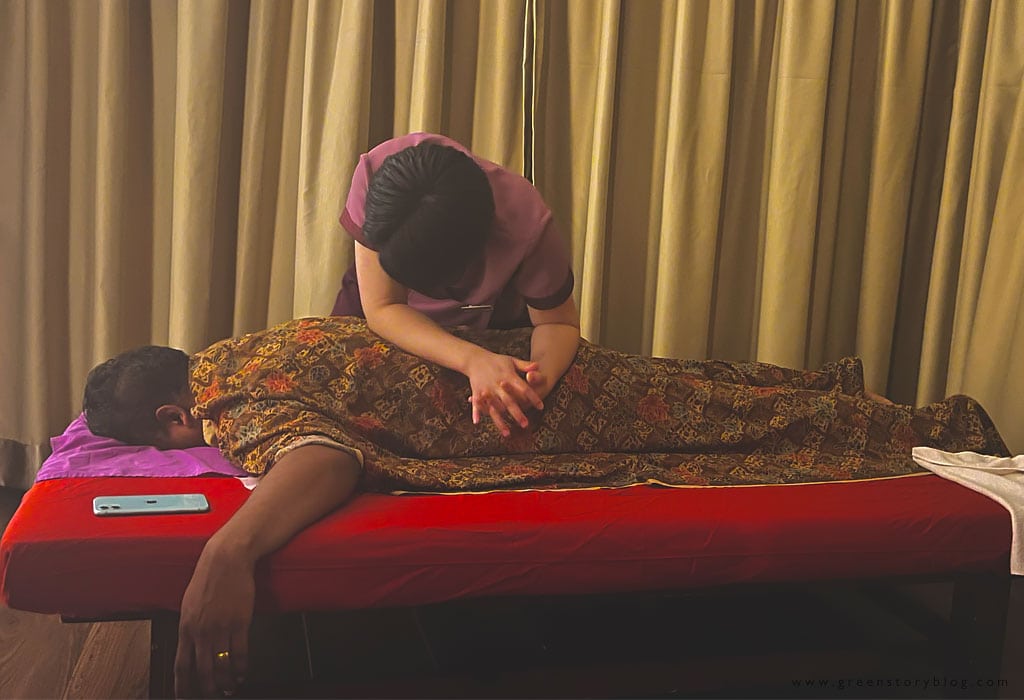 The technique employed by the masseuses goes beyond just their hands; they skillfully utilize their elbows, legs, and feet to contort, twist, and stretch every part of the body. It was truly remarkable to experience their expertise as they worked their magic on our tired muscles, providing immense relief.
The whole 2 hour went by 10 minutes. I enjoyed the stretching and head-massage part the most!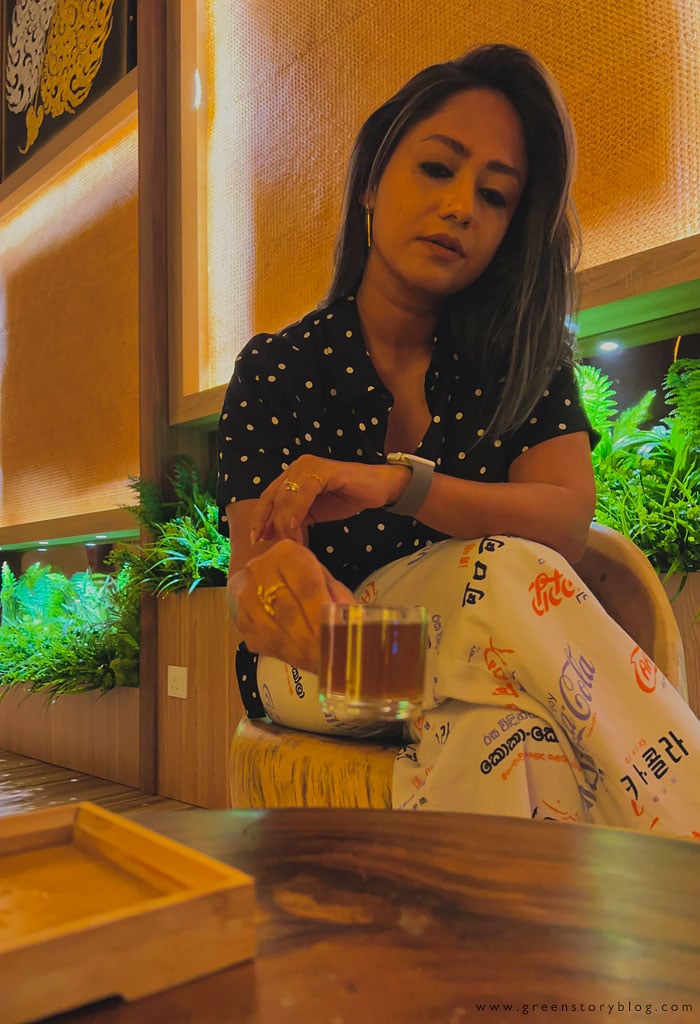 As our treatment came to an end, we were served a refreshing ginger drink to help us unwind. Personally, I fell in love with the ginger drink. It was a strong ginger with (possibly honey) a punch of sweetness in it. It was recharging!
Our experience at HealthLand was simply pleasant.
I definitely enjoyed the part that my dear husband took the time off to spend time together middle of the week. We were having our little chit-chat while also we enjoyed the ultimate relaxation for our bodies!
Kinda been thanking myself that I thought to go together for the Thai Massage. If you decide on a Thai Massage then you should take your spouse with you as well.
Thainess with Oil Treatment rooms and foot treatment room, couldnt resist taking a peak inside.
The picture below is Thainess with the Oil Treatment room. Skipped taking a snap of the foot treatment room cause there were a lot of people and I didn't want to disturb them by any means. Nonetheless seeing them taking the foot massage I'm actually set my mind to experience that foot massage service soon.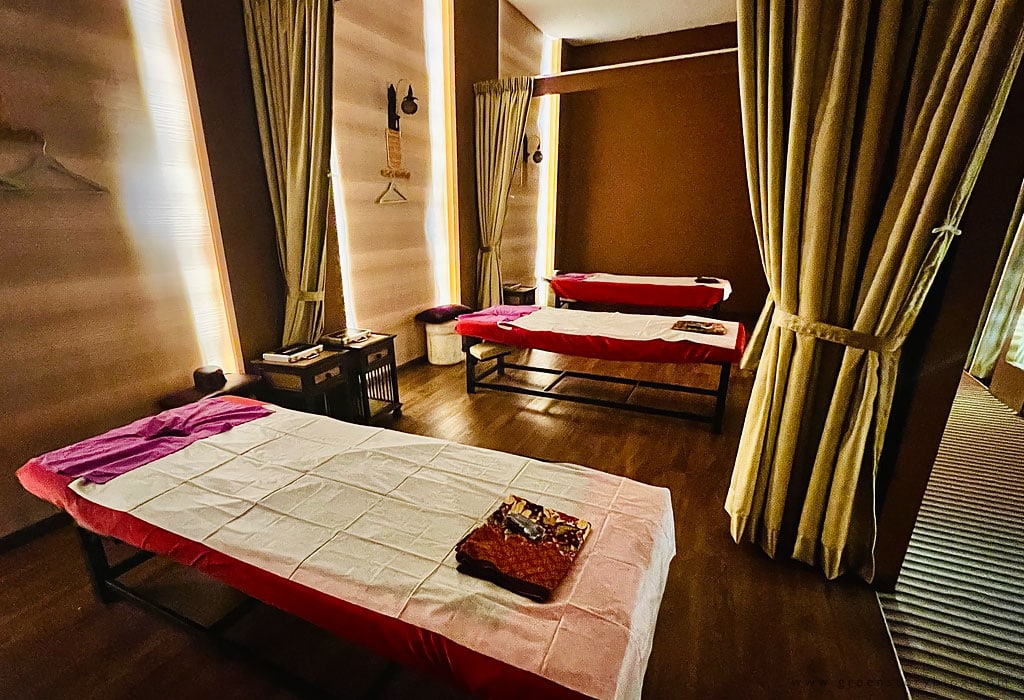 If you're searching for high-quality treatments delivered by skilled masseuses at an affordable price, look no further than HealthLand Family Wellness Center. Whether you want to pamper yourself or surprise a loved one with a special treat, HealthLand guarantees an indulgent experience that will leave you feeling revitalized and rejuvenated.
Don't wait any longer; visit HealthLand Malaysia today!

You May also like reading extra special Idea for Him