Magic of the night is out in the world, have you heard the news??? Yes, yes, I'm talking about the latest MAC holiday collection.
End of October MAC released their 2015 holiday collection here in Malaysia (though the collection was out many places quite a while ago). I was lucky enough to be the guest of the launch party and as usual, I couldn't manage to share the news right away here in the blog but if are with me in my social media then you already saw the glimpse.
Better late than never, writing today to spread the magic of the night, I mean about the latest MAC holiday collection. Actually Magic Of The Night is just a part (but the main focus) of the whole holiday collection, there are many other products. I'll talk about them later but let me talk about the hit list first…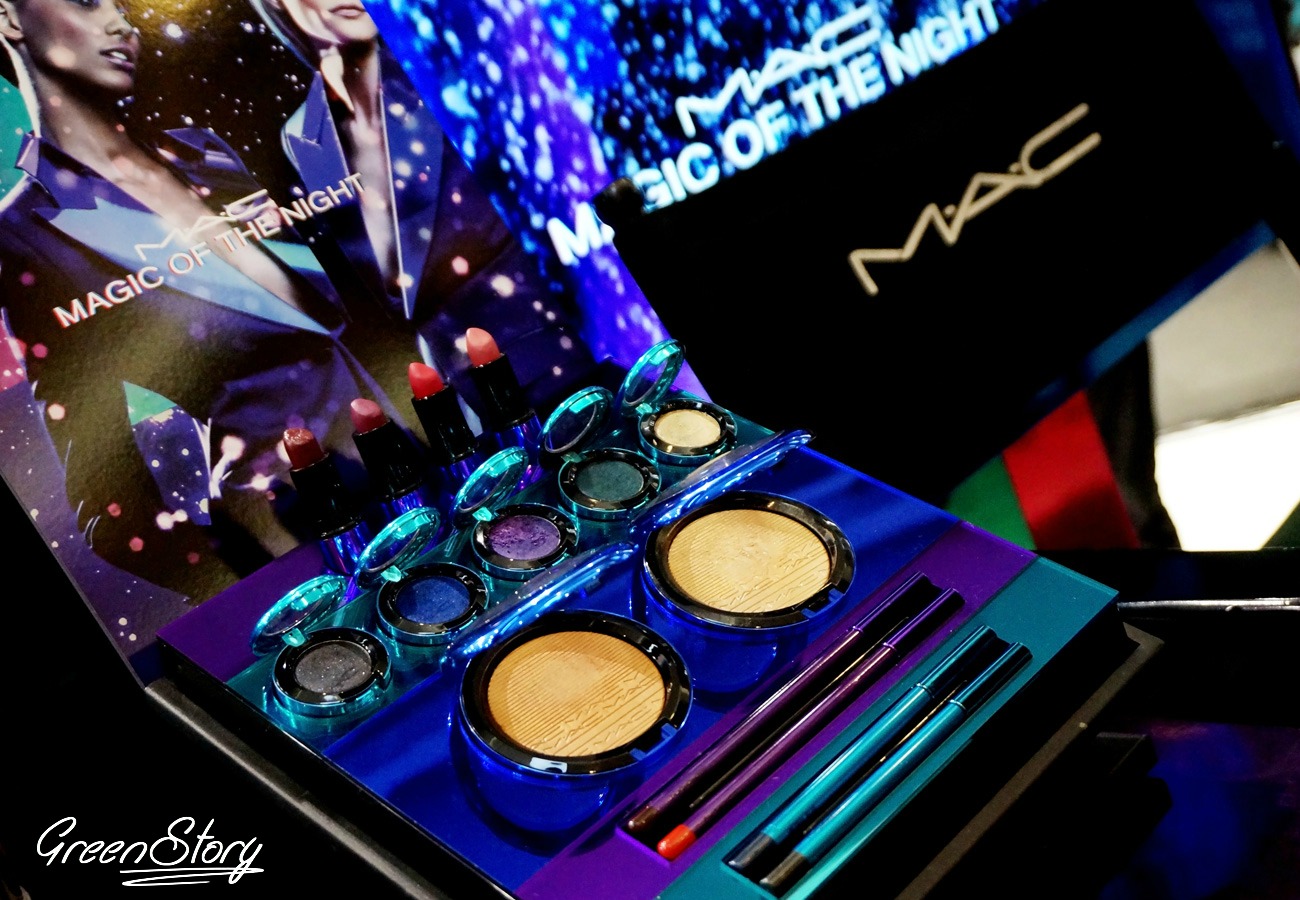 So, as you can see in the picture above, Magic Of The Night comes with four lipstick, five eyeshadow, two highlighters, two lip and two eye pencil. All these product offers a colourful (blue, teal and purple) limited edition packaging.
Eyeshadows in this collection are actually colourdrenched pressed pigment ($22|RM94). They called (from left to right):
No Taboos; a blackened greyish blue
Moon is Blue; a pure royal blue
Ascent of Glamour; a violet with strong blue undertone
Tonight's the Night; a deep blackened teal
Night Thrill; gold shimmer
Eye pencils ($17.50|RM85) are:
Petrol Blue; deep navy with pearl finish
Black Swan; black with pearl finish
Lip pencils ($17.50|RM81) are:
Nightmoth; blackened plum
Redd; a bright red
Lipsticks ($18| RM87) are:
All Fired Up; bright fuchsia (Retro Matte)
Evening Rendezvous; deep reddish purple (Matte and a new shade)
Dark Side; deep burgundy (Amplified)
Please Me; Muted rosy pink (Matte)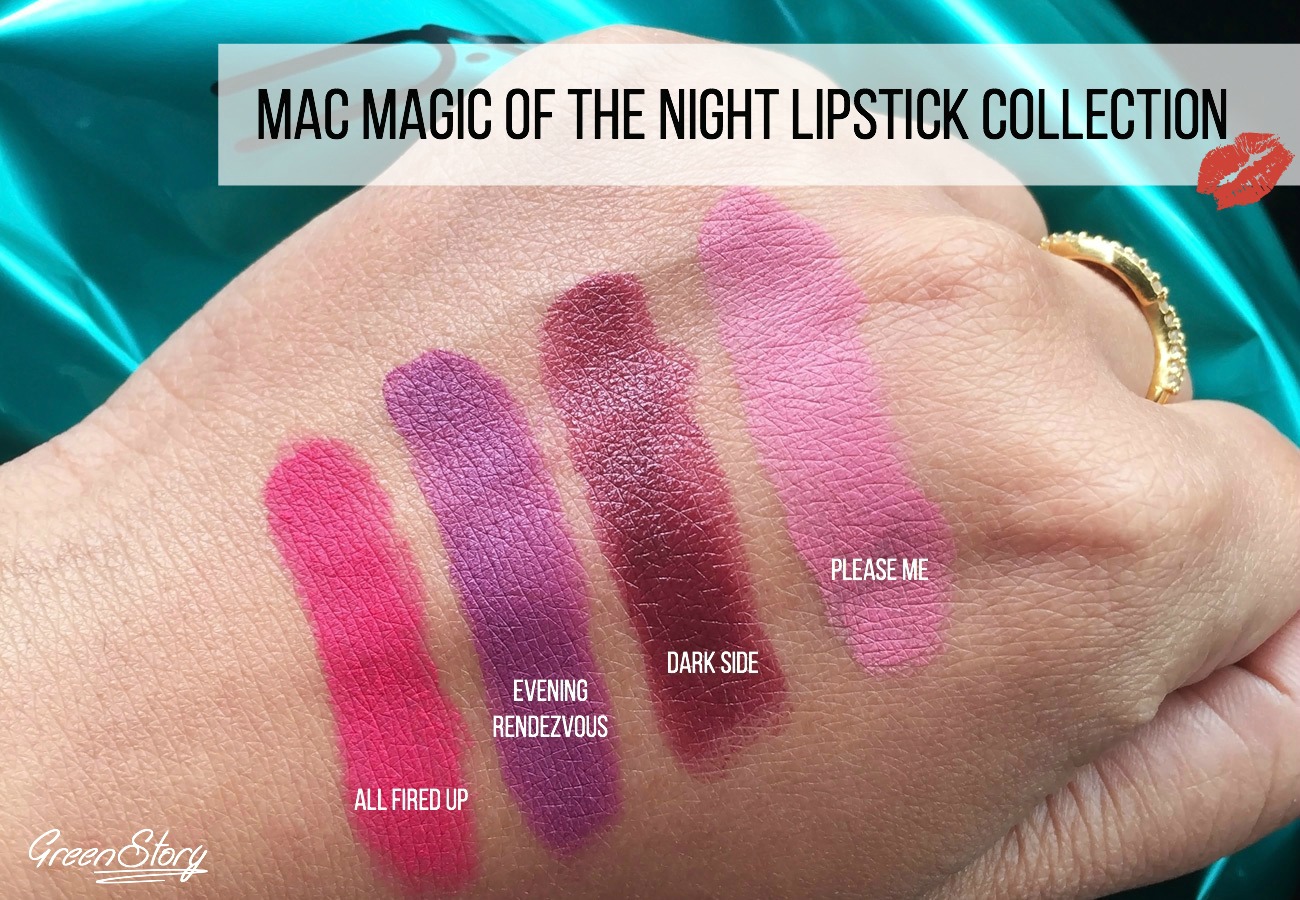 Now the highlighters ($33|RM119) in extra dimension skinfinish are the bomb of this collection.
Oh, Darling; metallic gold
Shaft of Gold; deep bronze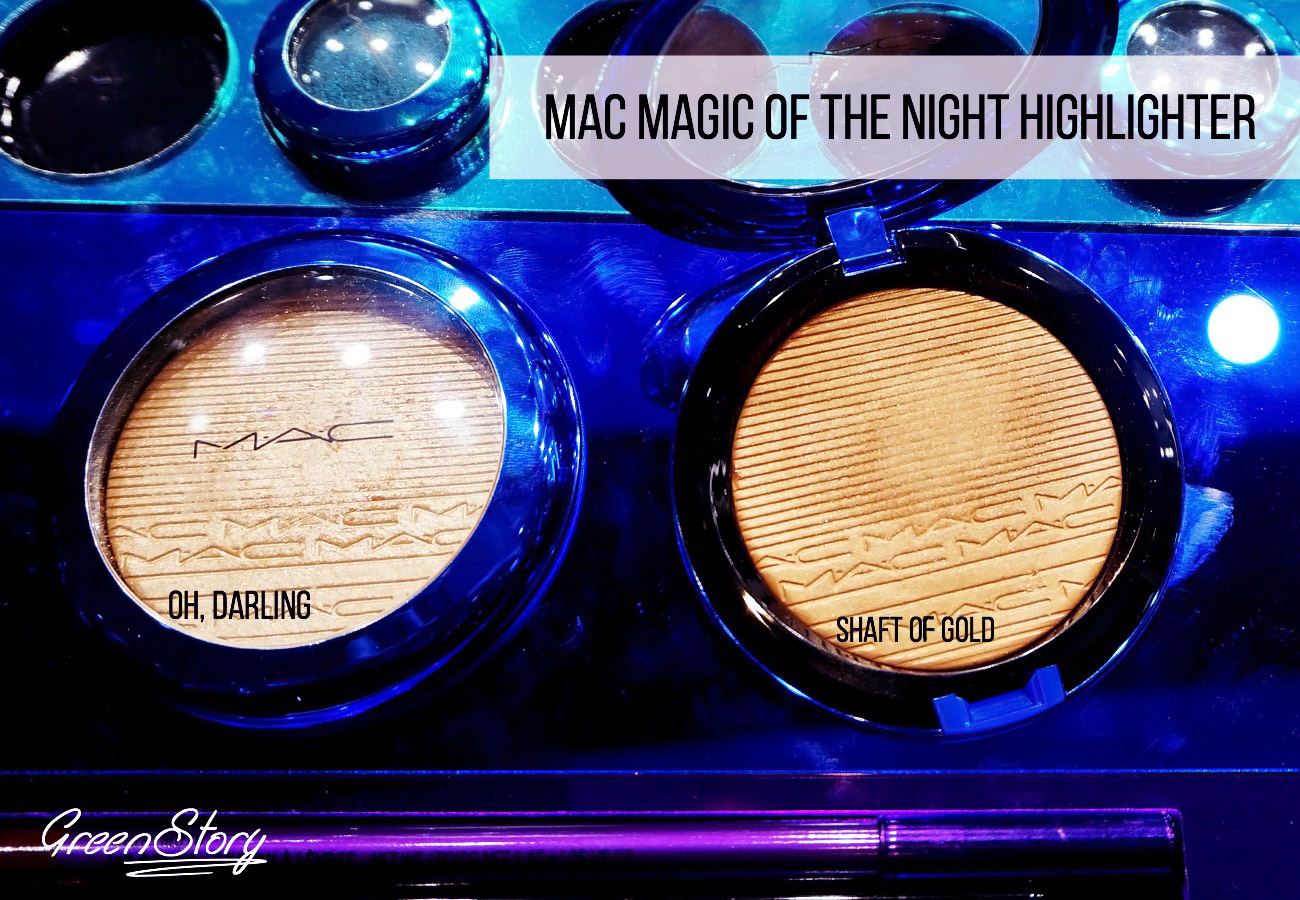 I skipped 'Shaft Of Gold' because I already have a couple of deeps bronze highlighter but I have been eagerly waiting to get 'Oh, Darling', it has that perfect gold finish that is suitable for any skin tone.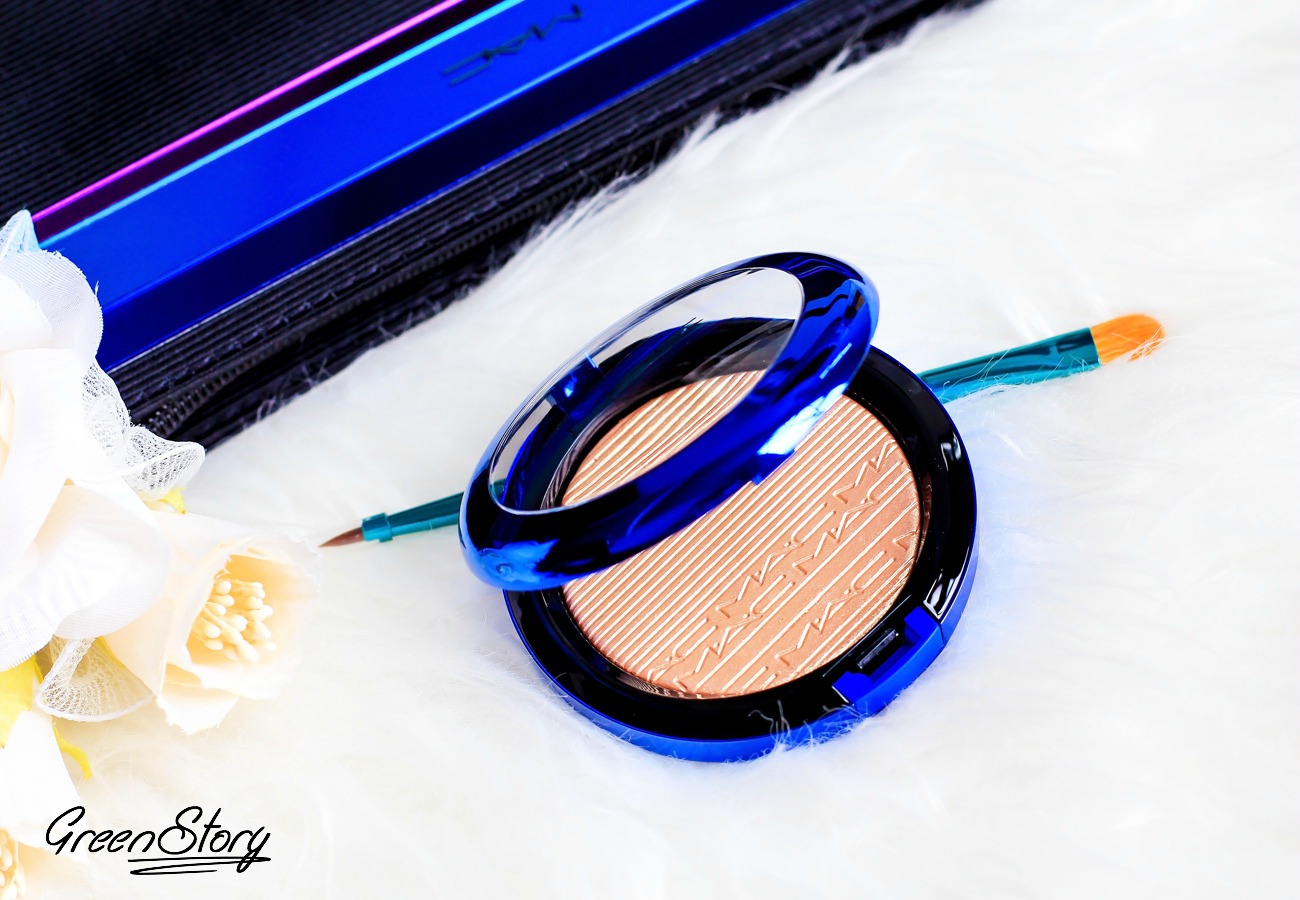 The limited edition blue packaging is undoubtedly eye-catching, apart from that the product itself is a masterpiece. 'In extra dimension finish' means it's not with chunky glitter, but some kind of buttercream (quite hard for me to explain the goodness in words) finish. When applied and blended it just melts into skin and give the look that is glowing from within. Not to mention the highlighter blends effortlessly and lasts throughout the day.
I have been already wearing 'Oh, Darling' ever since I got it in hand. A quick swatch of the highlighter below: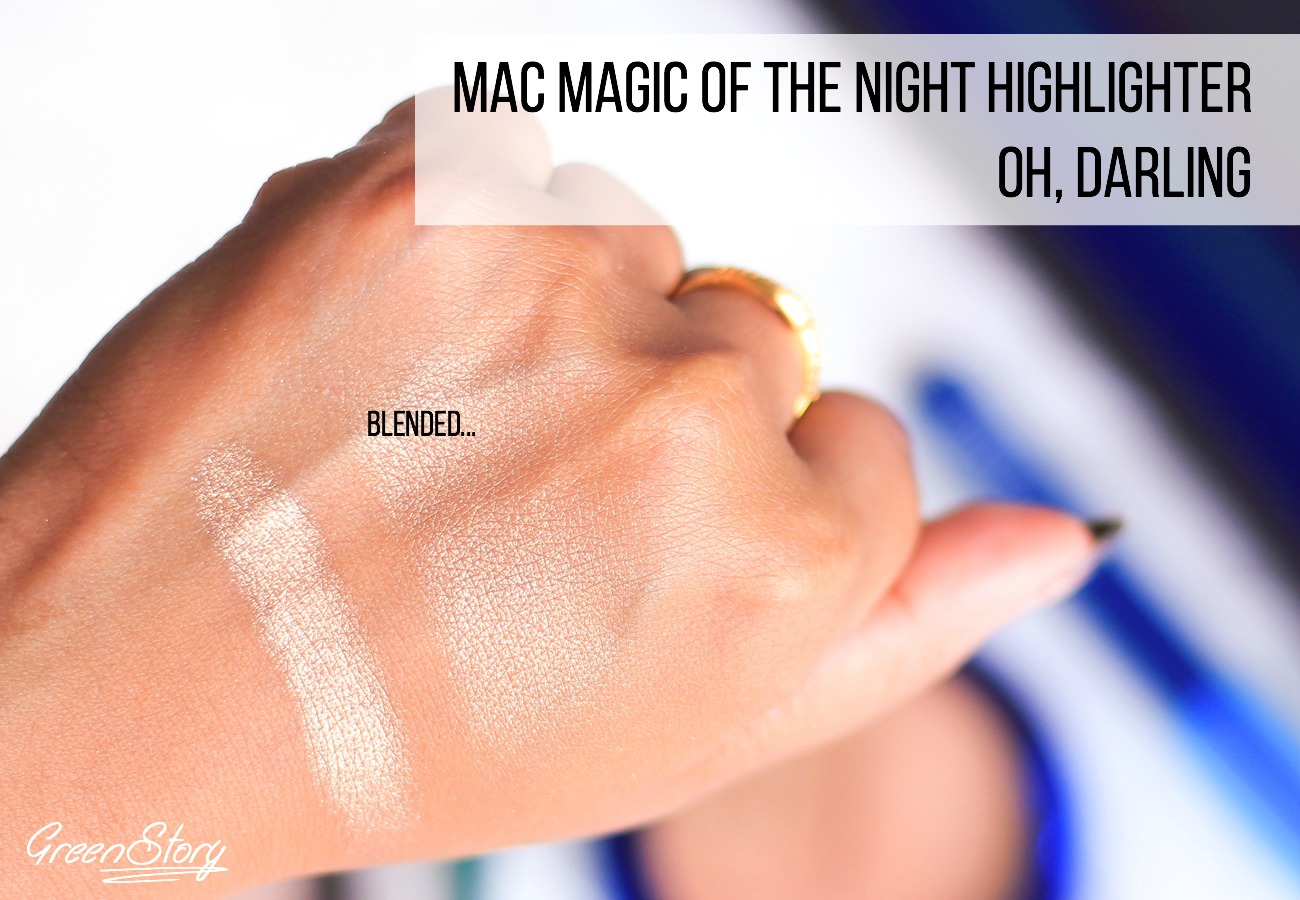 [wp_ad_camp_3][/wp_ad_camp_3]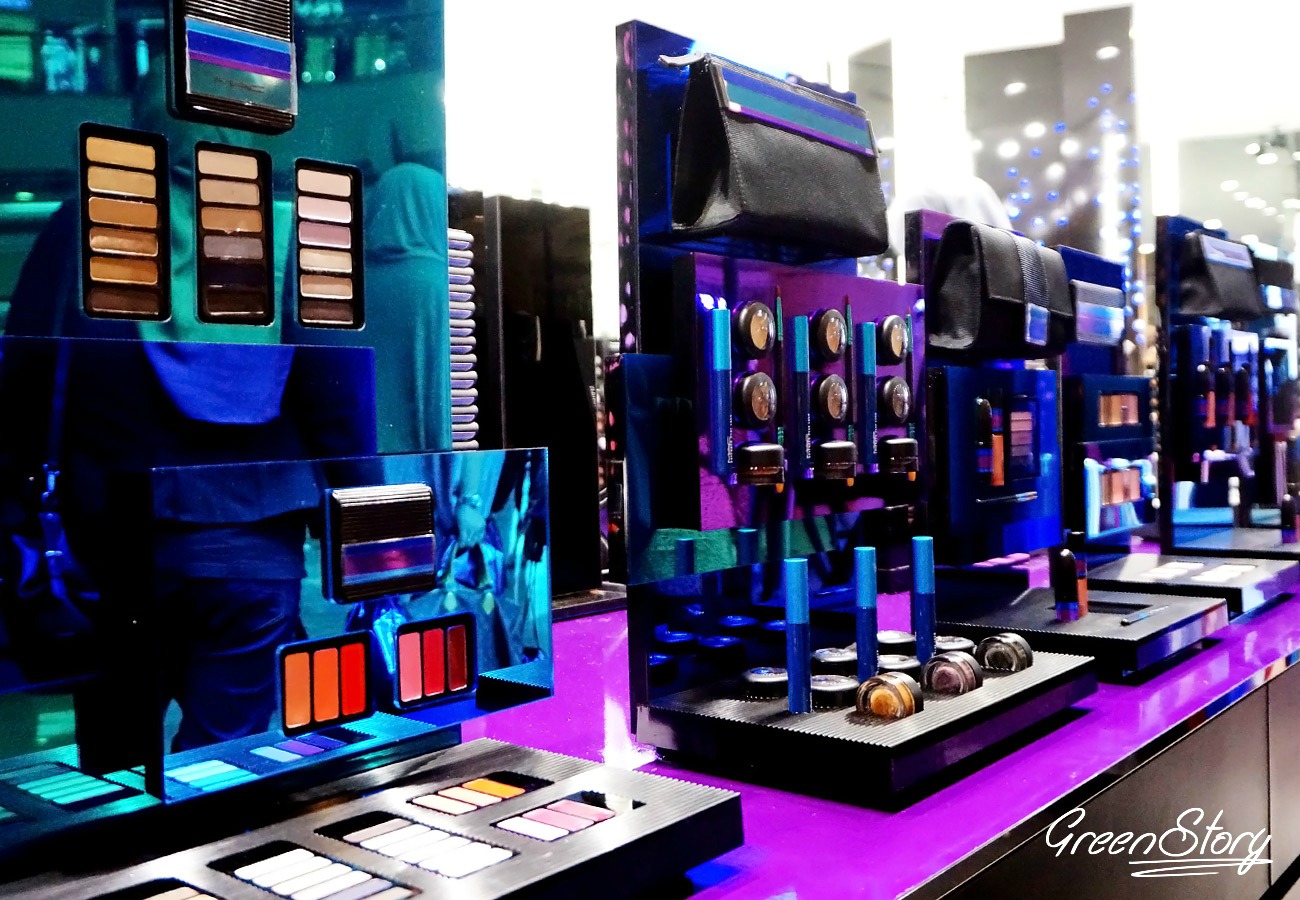 Now let's talk about other product that MAC is offering in their holiday'15 collection. Trust me, there is a huge variety of product that I could possibly remember! There is a couple of glitter/pigment set, lip product set, eye product set and of-course brush set. All of them comes with sets, all those sets has different names, all are in limited edition  packaging and for extra attraction all those sets comes in a beautiful limited edition clutch/zip bag. I guess these are specially meant for gifting, a gift for your loved one or maybe just a gift from you to you. You must check out MAC outlet to know about these gift set collection.
Well, I got (courtesy of MAC) the MAC Enchanted Eve Eye ($42|RM305) set although I believe there some product difference (I have two eyeshadow, a fluidline and I'm not sure if the mascara I got is a full size one or just a deluxe sample) from the actual set that is on sale. However, thought to show you guys so you can have some idea if you're interested to get anything.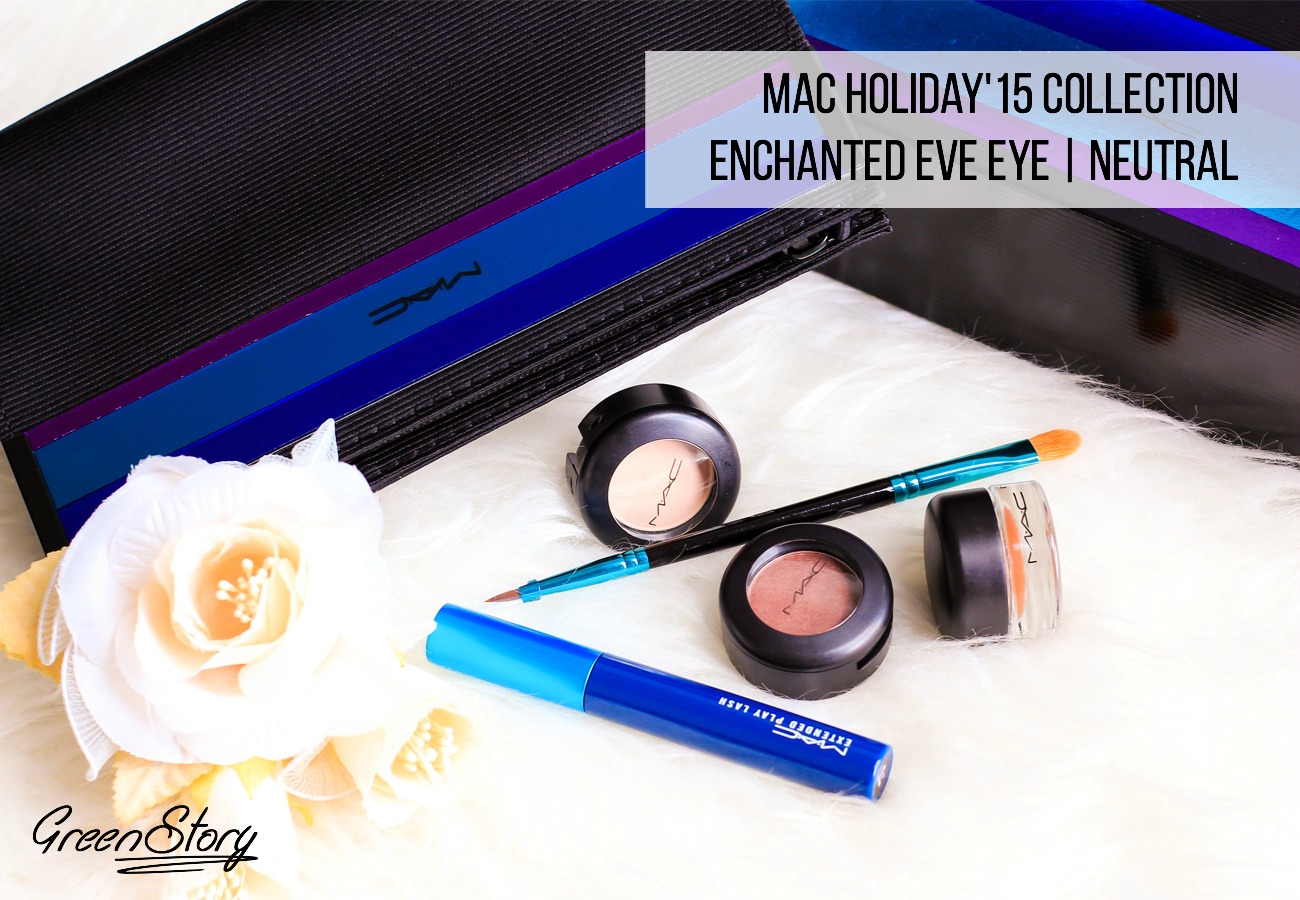 I love the zip bag it comes with, it has a very special touch of their holiday theme yet the bag is only useful as a makeup bag. My most favorite from this bag is the mascara and the brush. The extended play lash mascara has the thinnest wand that I've ever seen so far and really been enjoying it for lower lash line. The brush is a dual ended brush, one side is a flat shader brush another side is a liner brush. Love the quality of the brush and I feel it will be a handy one for traveling.
[wp_ad_camp_4][/wp_ad_camp_4]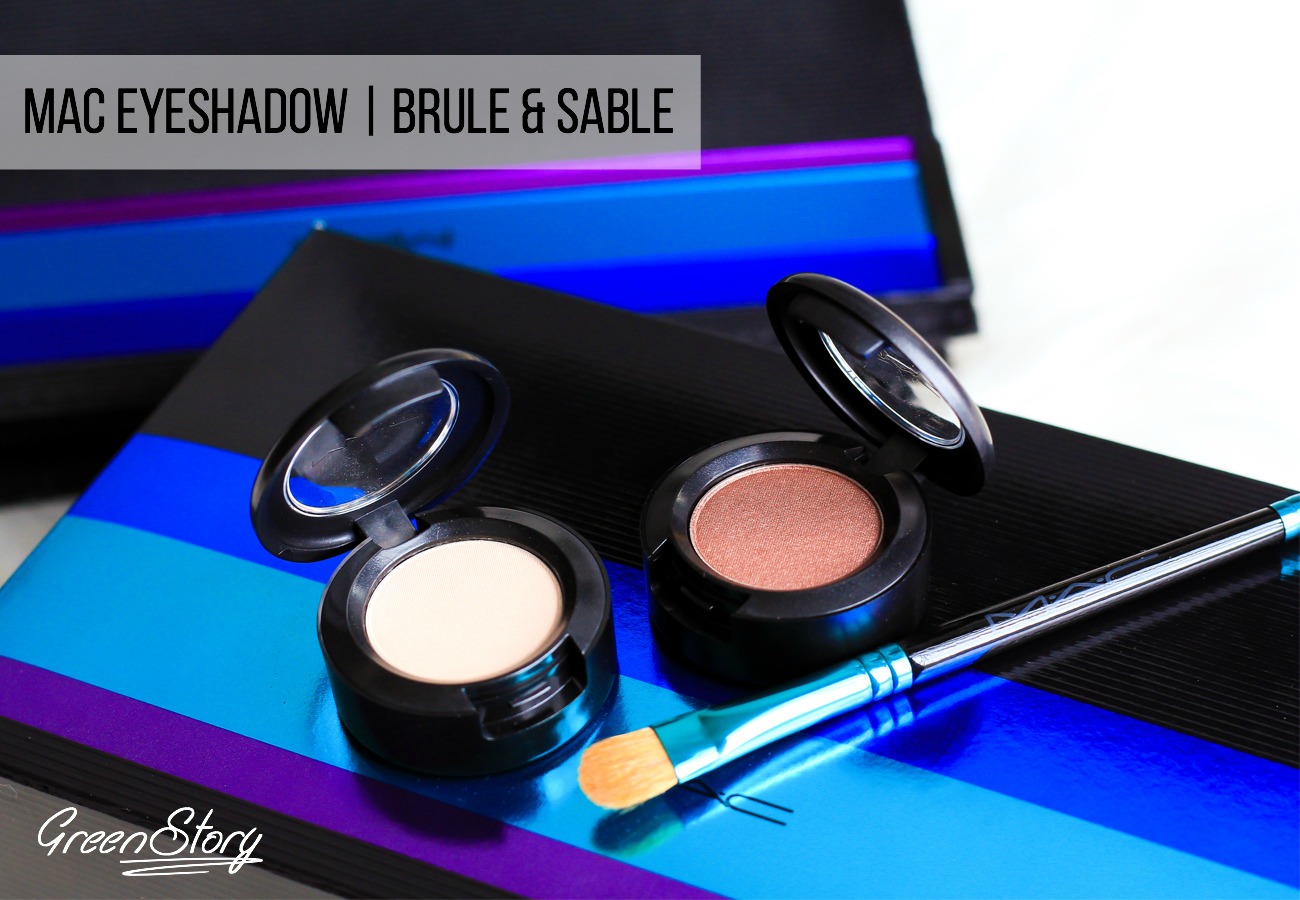 The eyeshadow Brule is an off-white shade with satin finish, the shade somehow feels powdery to me. Another one is called Sable, a plum-ish brown with the frost finish, has great pigmentation and lasting power and I'm loving this shade a lot at the moment.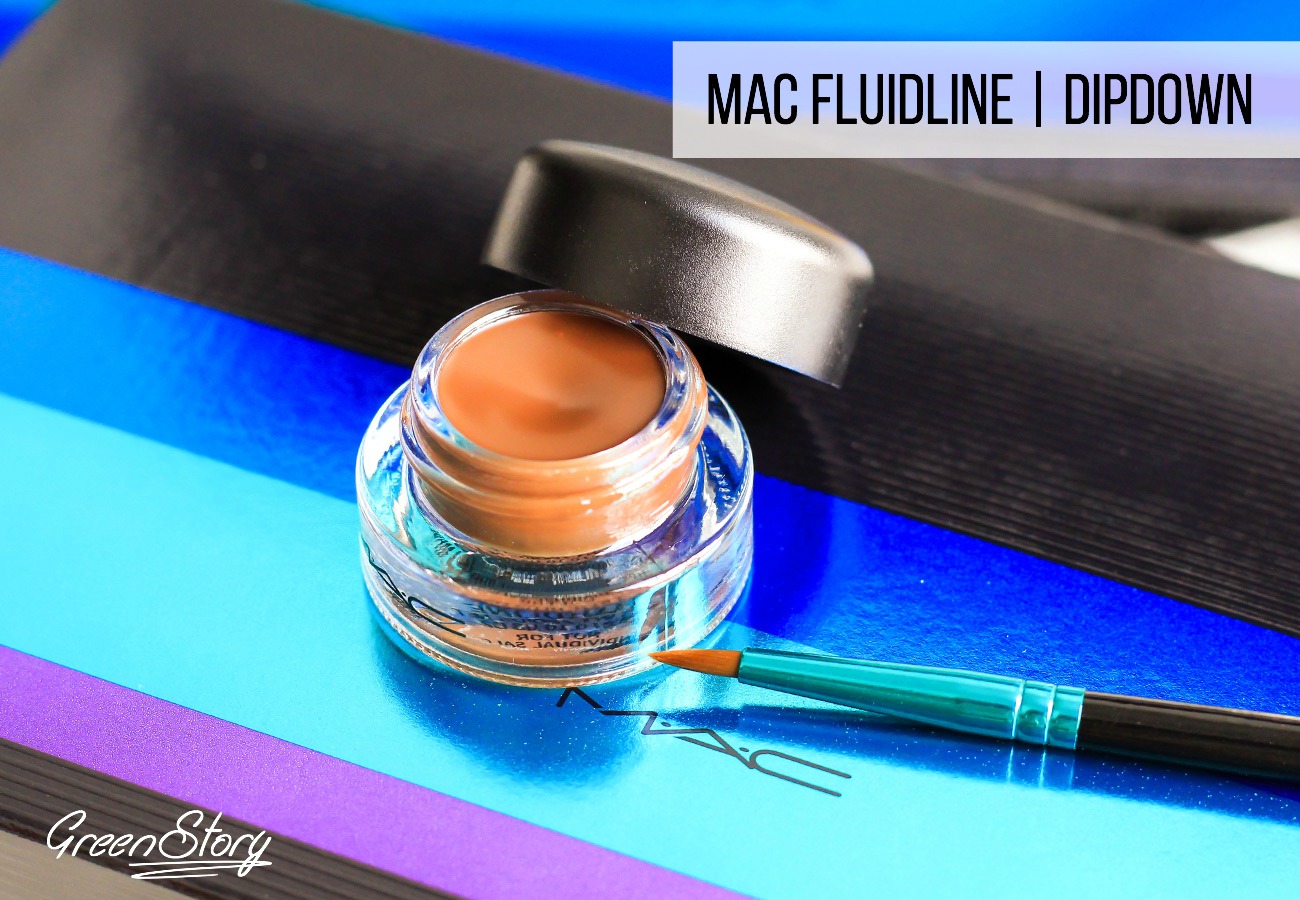 The fluidline Dipdown is a flat brown, gets a bit deeper when dries. I love the creaminess of this product and it also last long in my eyelid without fading its intensity.
Swatches of the shadows and fluidline below: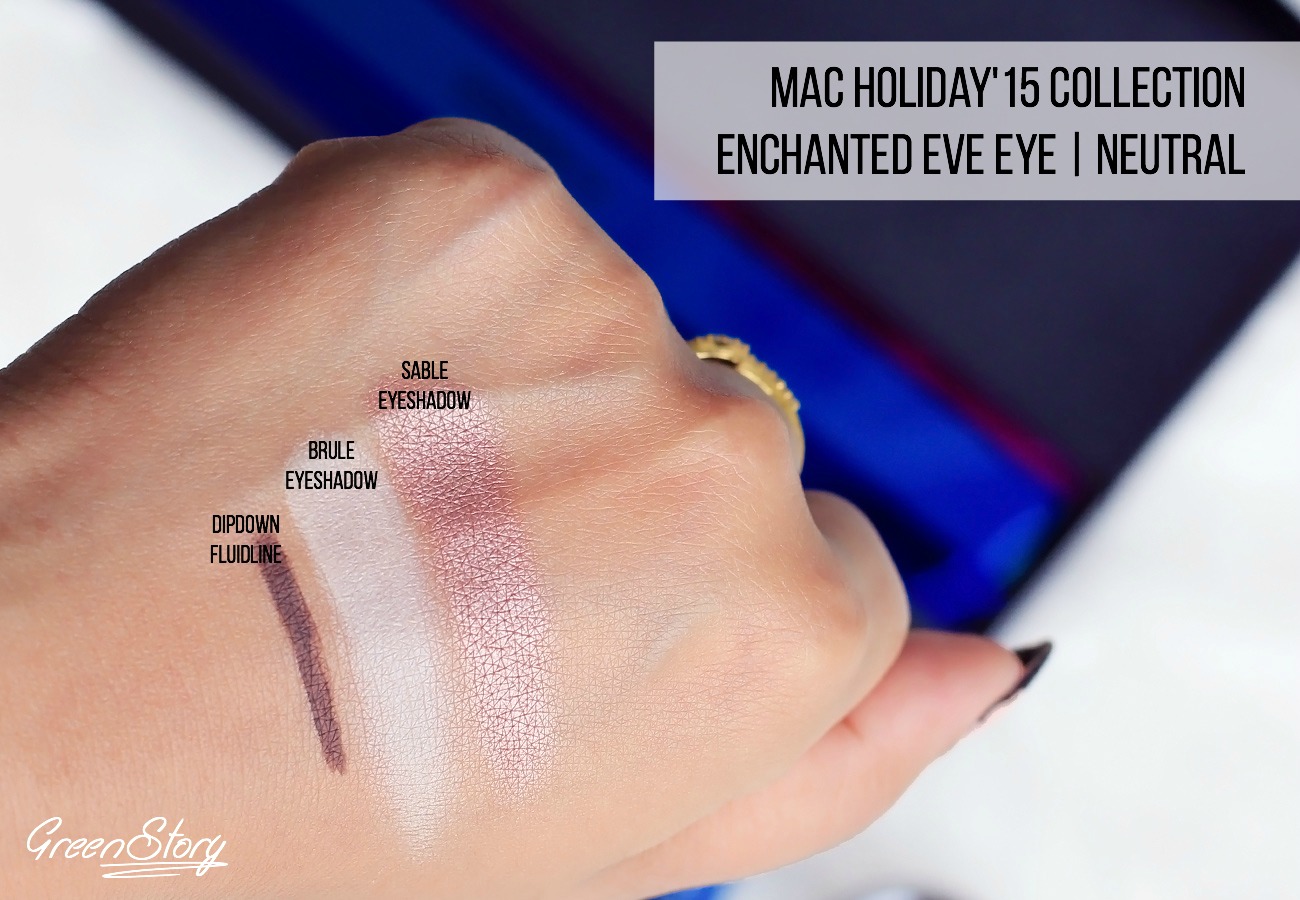 So, this was my recent haul from MAC holiday collection, hoping not to buy any more (tired of my clumped up dresser, trust me but there is always the 'makeup lover' problem so who knows! ha ha). If you ask me for a recommendation then girl you must get 'Oh, Darling' highlighter, it's the best natural looking yet spectacular gold highlighter I've ever come across.
…. Just wondering, have you already got anything from this latest MAC collection? Do share in the comment box below…. you know we love makeup talk 🙂
[signoff][/signoff]