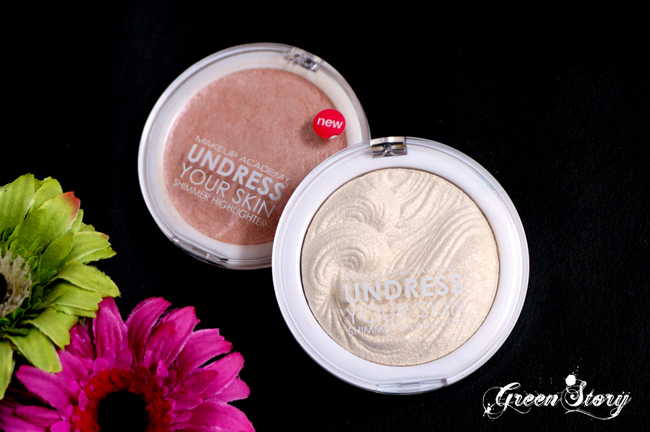 MUA Undress Your Skin Shimmer Highlighter(£3):
As described by Makeup Academy(MUA), this lightweight baked highlighting powder designed to provide sheer coverage and soft focus effect with luminescence shimmer. It also claim to perfect any look by creating a natural healthy glow.
[wp_ad_camp_3][/wp_ad_camp_3]
MUA lunched the pink one couple of year ago, as I can recall, and the yellow gold one they launched recently. Both of them comes in a similar simple plastic packaging with clear lid, contains 7.5g of product. The packaging isn't really sturdy so if your are traveling then you need to be careful with them. Both of these powder has beautiful motion wave imprint in it. No, I didn't used up the pink one. Actually, i broke that earlier and pressed it to reuse. That's why you cant see the imprint in pink one.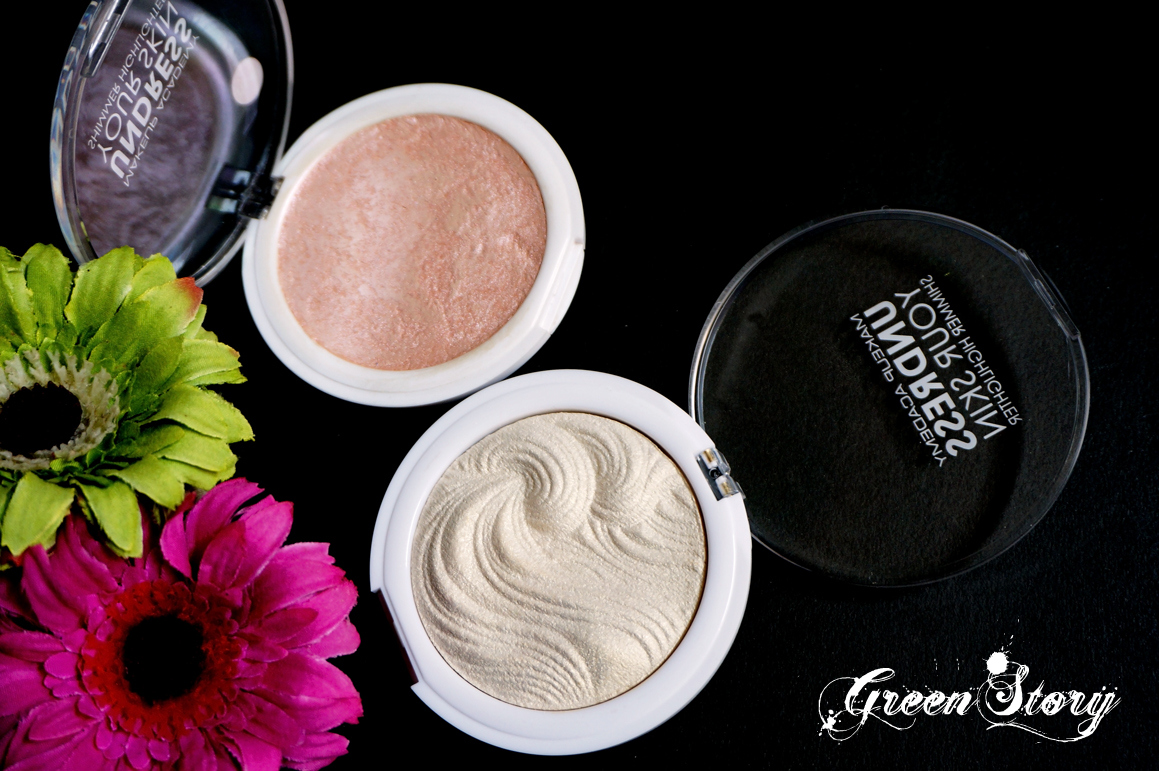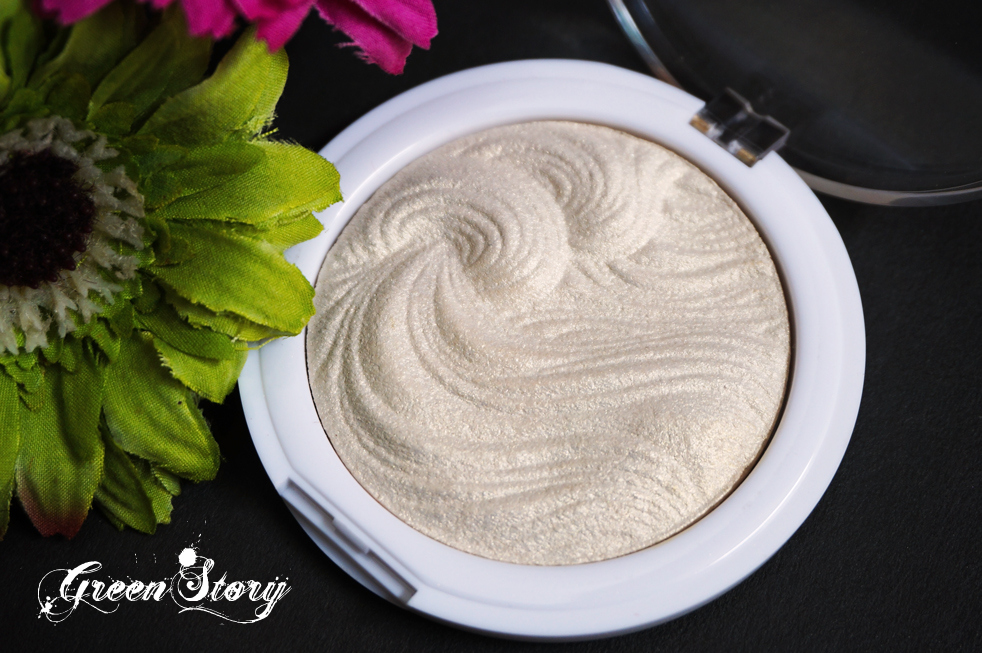 Both of these MUA Undress Your Skin Shimmer Highlighter powder has identical texture. They are smooth enough to blend yet I found both of them kind of powdery. The powder is nicely pigmented, a little goes a long way, doesn't have any smell in it and holds good Lasting power.
[wp_ad_camp_4][/wp_ad_camp_4]
The pink shimmer one has strong pink tone in it and shines way to much in my opinion. I found the pink tone quite awkward for regular use in my brownish skin tone. I can only think of it if I'm going out at night or with some kind of overly done makeup. Other hand, the Iridescent Gold one gives more subtle glow and wearable finish than the pink one. It also has strong gold tone yet that is manageable in my skin tone with application technique. Somehow Iridescent Gold feels a tad-bit more powdery than the pink one but I like the gold one better between these two. I can easily wear Iridescent Gold anytime doesn't matter its day or night.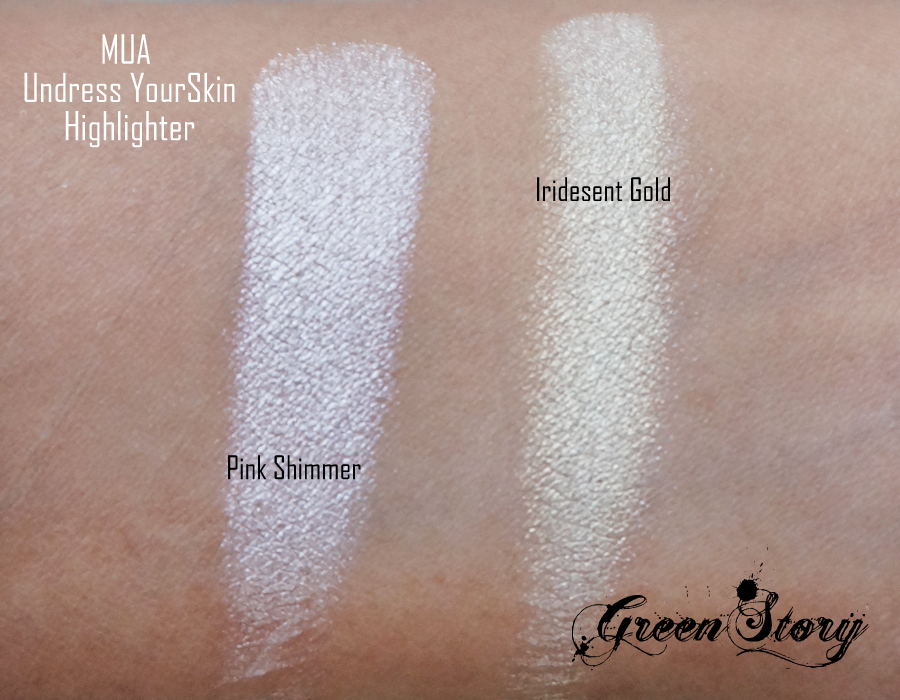 MUA Undress Your Skin Shimmer Highlighters does have their down side, however, if I think about the price and the amount of product(7.5g) I get, these are definitely a bargain. Yes, I couldn't be a fan of the original Pink Shimmer one but I would say Iridescent Gold is a great bargain highlighter to try.
If you are a beginner working with highlighter then you should try one of these MUA Undress Your Skin Shimmer Highlighter.
[wp_ad_camp_5][/wp_ad_camp_5]
*** MUA Undress Your Skin Shimmer Highlighter isn't available in Bangladesh. You can get then through online.



[wp_ad_camp_2][/wp_ad_camp_2][signoff][/signoff]