I haven't been shared any nail post for ages, isn't it? Just freshly did my nails this morning with my new (almost!) Sally Hansen Highgrey To Heaven. It's a beautiful pastel-ish grey nail shade and one from Sally Hansen's new limited edition collection. Isn't it summer already? I'm still in pastel, kinda springy mood?! hehe… my mood doesn't follow the trends I guess! I also like to change my nails every now and then. Quick self-done main's are my favorite, probably so my nails are yet to taste acrylic. I guess it not bad at all.
So what I was saying… yeah, it's a nail of the day post today and kind of my quick nail rituals.
Before washing my nail with soap I always go with Sally Hansen Gel Cuticle remover (has been my ultimate favorite for long) to smooth out any hanging dead skin. Push down the cuticles inside, file and buff my nail and then wash them off nicely. For my nail base, I always use Sally Hansen Maximum Sheild. Hands down! …the best nail hardener and base coat I found within the drugstore price range. And for today, I picked up the pastel grey shade (a limited edition), popped in some floral sticker and finished off with the same base coat. One product with two use haha! It wasn't meant for two-way use but I do, nothing hurts after all!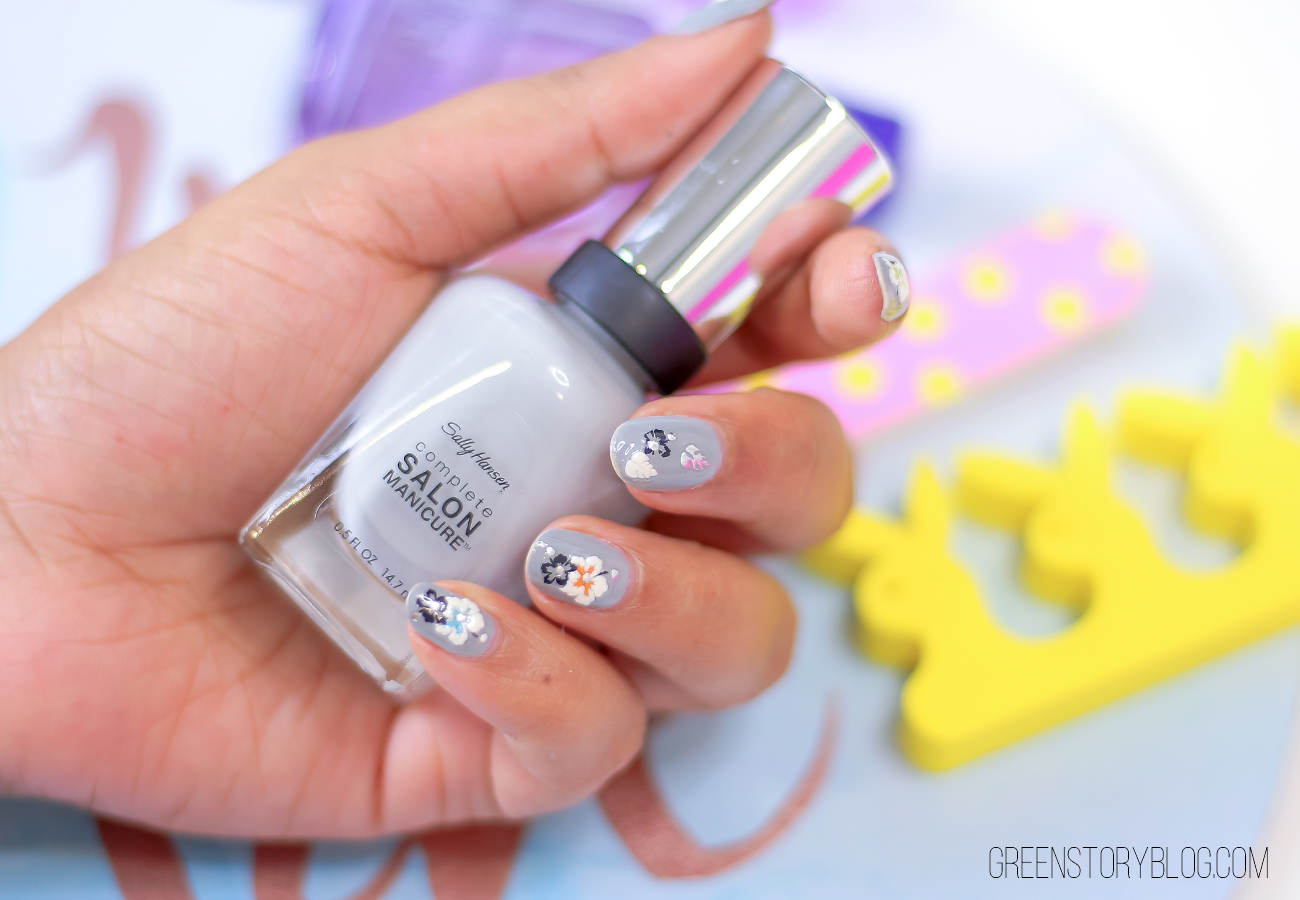 Unlike the basic Sally Hansen nail polish range (round bottles) this edition has a flat but thick and short bristled brush to assure a nice application. I would really love this fact if only the bristles were not uneven (I'm not sure if it's the same with all or with my ones only). However, I love the formula. It's not thick neither thin, just the perfect consistency. Dries fast, gives nice and shiny finish, also the polish last really long (4-5 days) without chipping.
As I mentioned before, the shade I picked for today is a part of their limited edition collection. Along with the Grey one, there are five more colors (picture below) to choose from.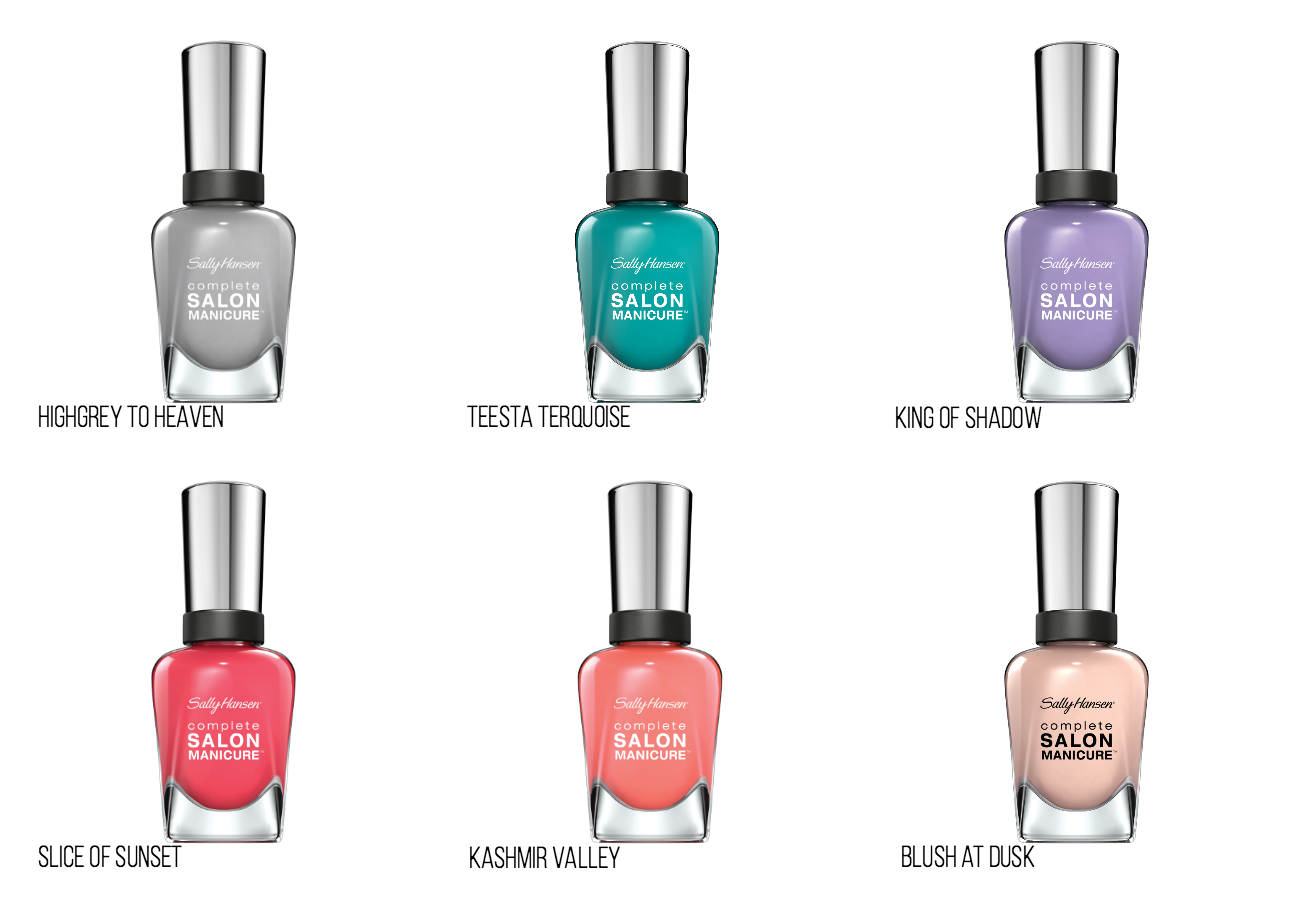 Have you tried Sally Hansen nail product before? Any favourites?
[color-box]
Shopping info:
Sally Hansen Limited Edition | RM26.90 (each)
Sally Hansen Gel Cuticle remover | RM22
Sally Hansen Maximum Sheild | RM32.90
Available at: Watsons, Guardian, Sasa Malaysia and Caring
[/color-box]
*** This article contains a PR Sample or gifted item.
[signoff][/signoff]