How do you like my SOUFEEL charm bracelet? Who doesn't love charm bracelet after all? My charm bracelet fascination started with Pandora but everyone knows they are not pocket-friendly at all. For all you charm bracelet lover, I'm here today to share about Soufeel Jewelry. They offer 925 sterling silver jewelry includes charms, bracelet, necklace, rings, earpiece with a budget price tag. Soufeel also has some exclusive item with 14K gold.
The idea of a charm bracelet is, I'm sure you already know, you make your own bracelet combination by filling up your bracelet with interchangeable charms. Your bracelet can also represent the token of your special moment, mood or occasion. You can turn your simple bracelet to a timeless piece, isn't it fascinating?
Soufeel Jewelry (founded in 2011) is a web-based international brand (they do have a country, language, and currency extension) that guarantees 100% 925 Serling Silver. They offer worldwide shipping (Free Shipping over $50/RM215) along with 365-day return and exchange policy. Their shipping time is satisfactory I'll say because my package arrived within 10-12 days after I got the shipping confirmation.
They came in a medium size cardboard box, nothing fancy. The Jewelry pieces were there in another bubble packet and there was individual zip bag for each item. I've seen people getting their Soufeel product in a nice fancy box but that didn't happen in my case, not sure why possibly an unintentional mistake!
Let me show you what I got…
The basic or a rose gold  bracelet you can get at a discounted price (or free sometimes) if you shop over $99/RM425, I picked up a basic one in my size (choosing size wasn't hard for me as I know my Pandora size. All such bracelets are made in a standard size so if you already own any bracelet, scale it, you will find your right size) and also picked up three charms of my choice.
Personalized Picture Charm: This is the one I love the most and was so excited to get this. There is quite a few charm shape (round, heart, box etc) to personalize your picture charm. I chose the heart shaped one and put my wedding picture there. It's not hard to order a picture charm, you just need to have your preferred picture and follow the direction on the website. I was initially worried that how it is going to be but when I got it in hand it's perfection completely impressed me!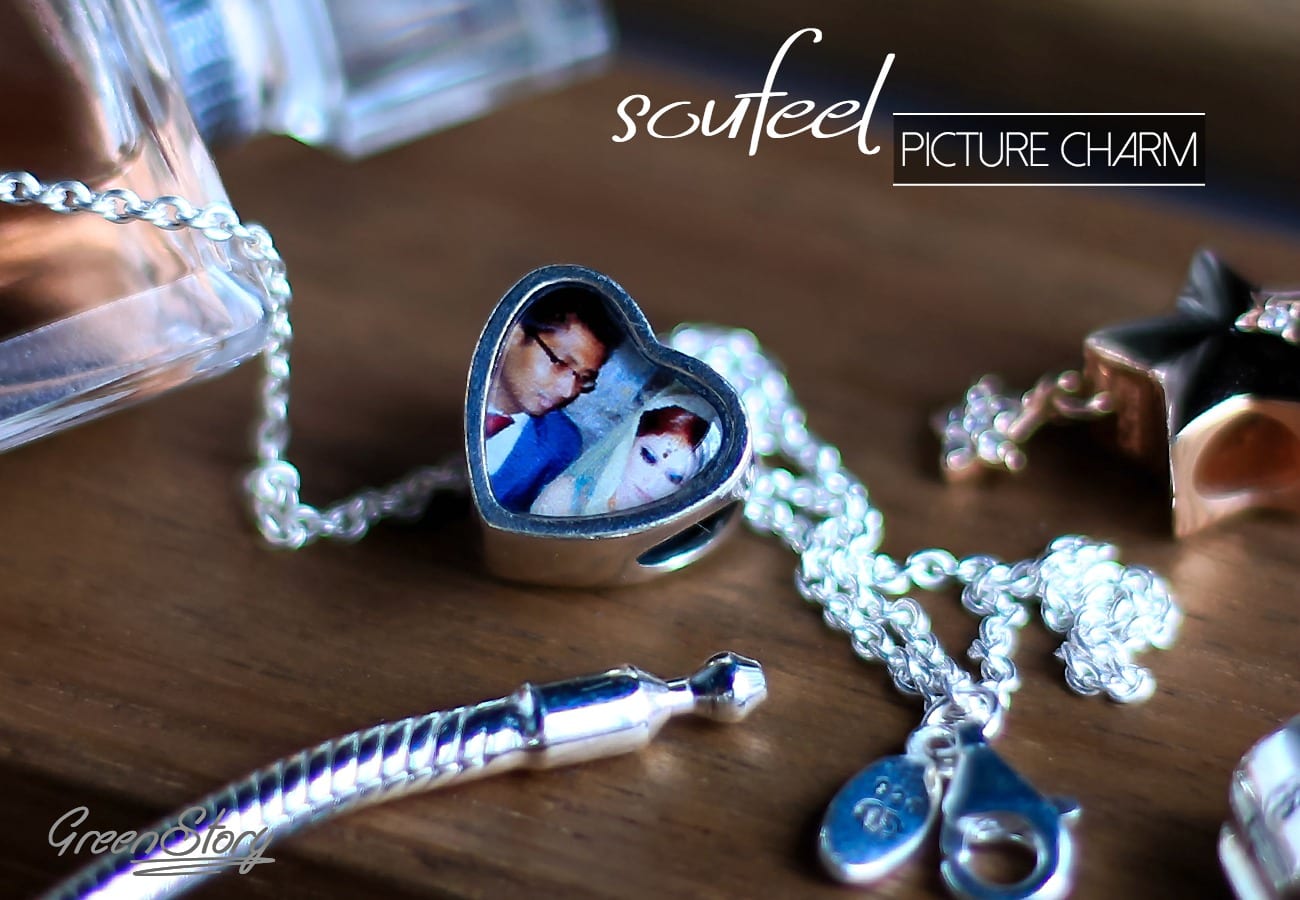 Vintage Camera Charm: A blogger who doesn't love a camera, is that even possible? haha… yes, I had to get this vintage camera charm because I love camera 🙂
Rose Gold Star Charm: I have a slight obsession for anything star and obviously the color rose gold so I had to grab this charm when I saw it. Love the dangling part of it. This one is actually addressed as a pendant in Soufeel website but I wear it in my bracelet (you can double the wear as pendant :p)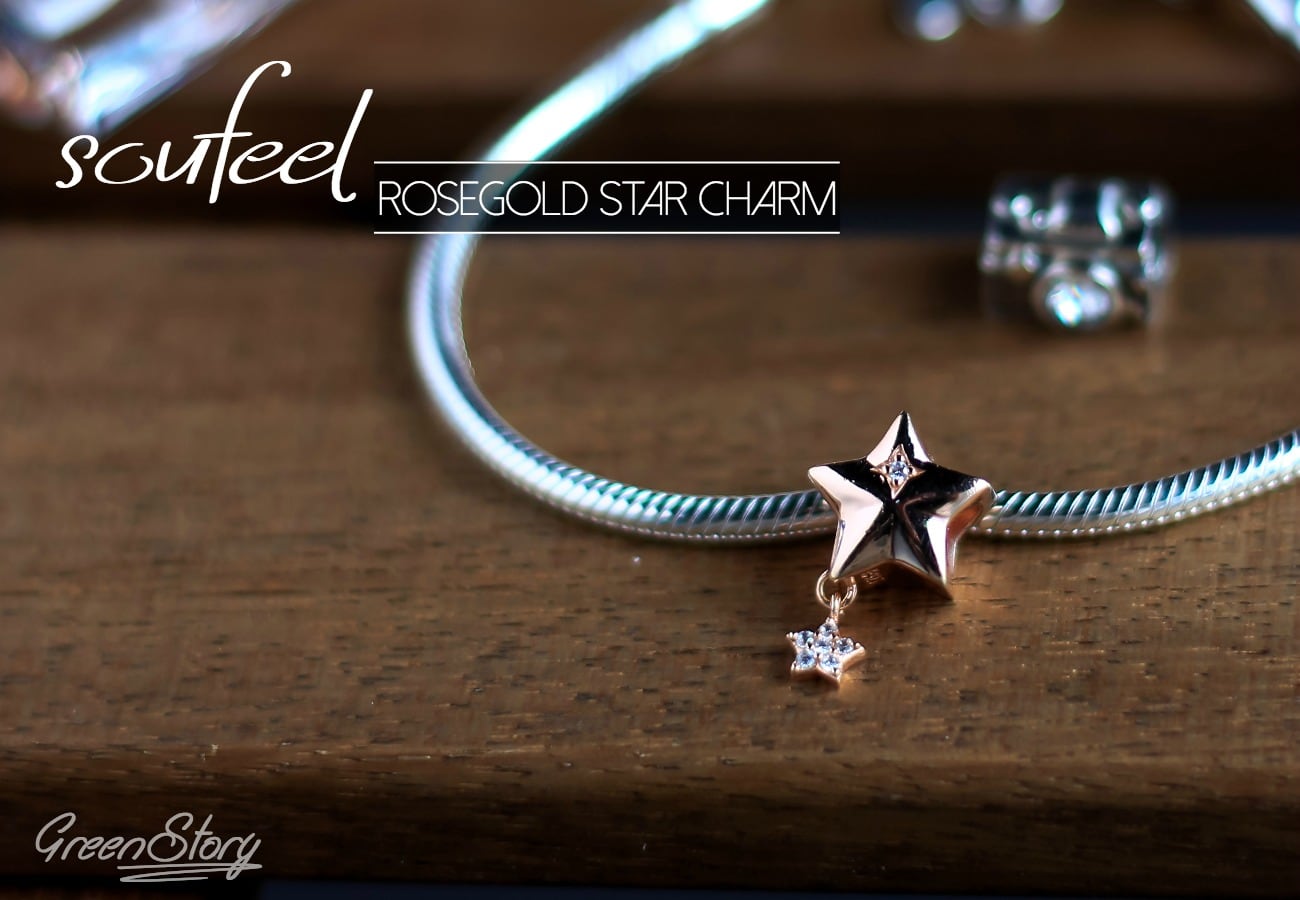 A basic neckless(picture below) was free (for orders over $69) with my order. I love how well made this necklace is and it has three loops so you can easily adjust the length of your necklace weather you want to wear is long or just as a neck hugging one.
My experience with Soufeel charm?
I've been wearing them regularly (I'm a rough jewelry user), my Soufeel bracelet and charms are been through water(while cleaning dishes), soap(while taking a shower) and what not! I'm happy to tell you they are doing fantastic after all my rough behavior. No discoloration or anything else, even the rose gold one still shining bright, they do collect scratches though (Pandora charms does too). I'm deeply in love with them.
Soufeel charms are compatible with Pandora or any other bracelet so you can freely mix them up and wear them as you want.
How does Soufeel Jewelry compare to Pandora?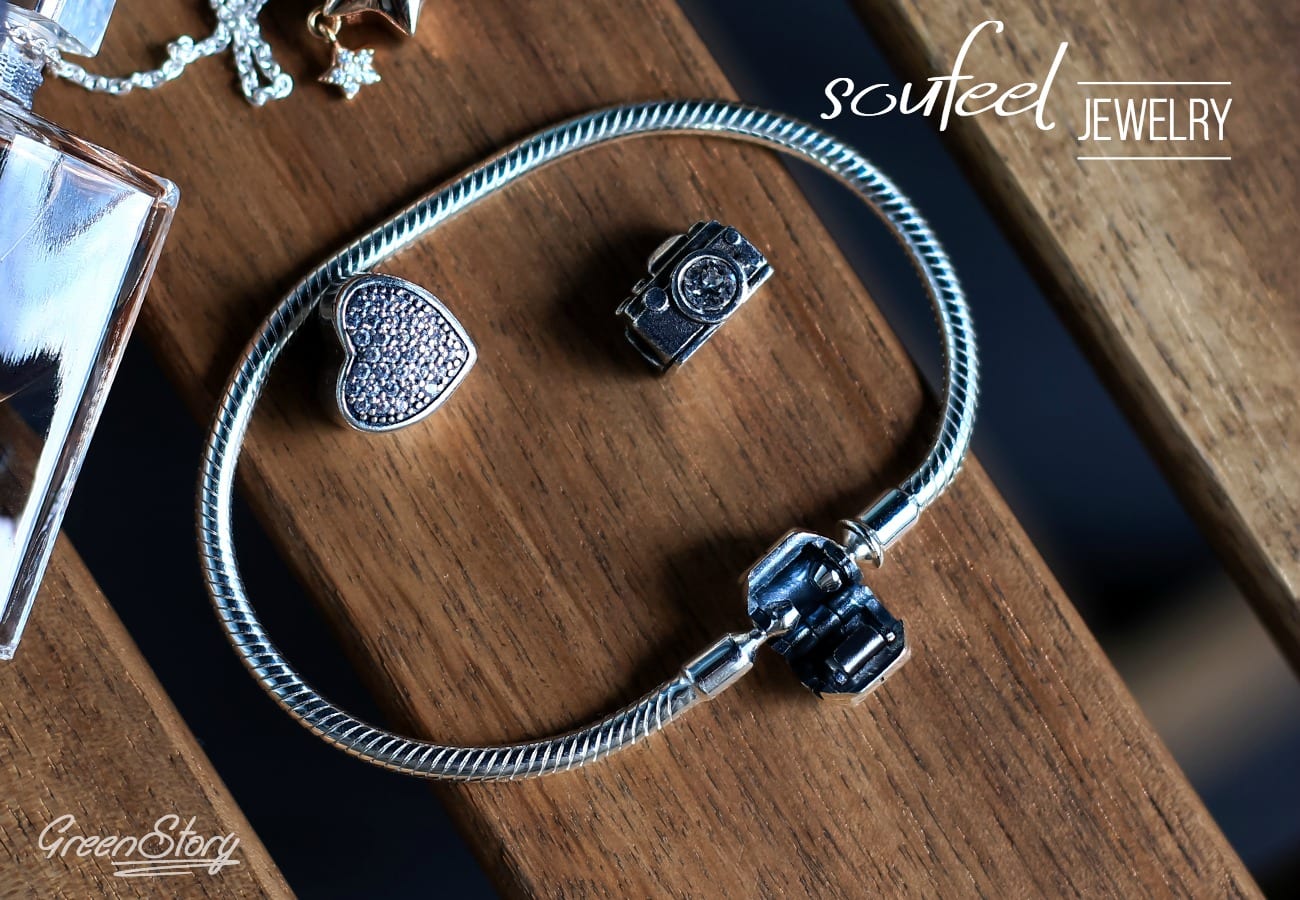 Initially, Soufeel Jewellery looks same like Pandora but they do differ from Pandora.
First of all, when they came in they were so shiny when pandora items aren't that shiny when new but that shine goes away and gives natural silver shine after using them regularly. holes in Pandora charm are smaller and they usually screw it into a bracelet where holes in Soufeel charms are slightly big so they directly go into a bracelet.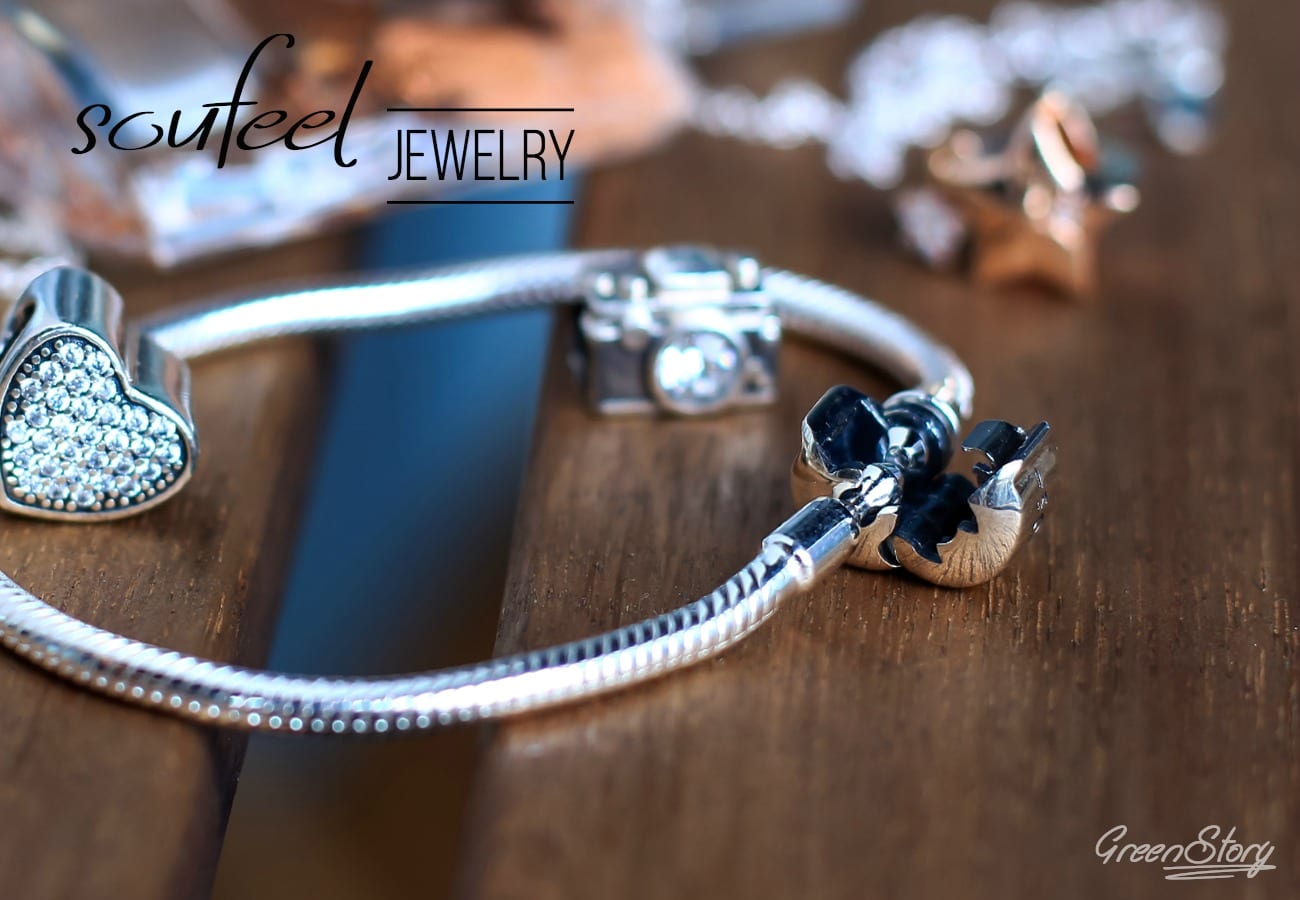 Secondly, there is a weight difference, Soufeel charm and bracelet are lightweight than Pandora. The Soufeel bracelet is also visibly thin compared to my Pandora bracelet; that's how you can judge the cheap price of Soufeel Product. Lastly, the clasp mechanism looks similar but the end part bracelet chain is different in design. Apart from this, I couldn't find any other visible difference.
In fact I, myself will never compare them to Pandora or any other brand. Soufeel Jewellery is unique in their own way.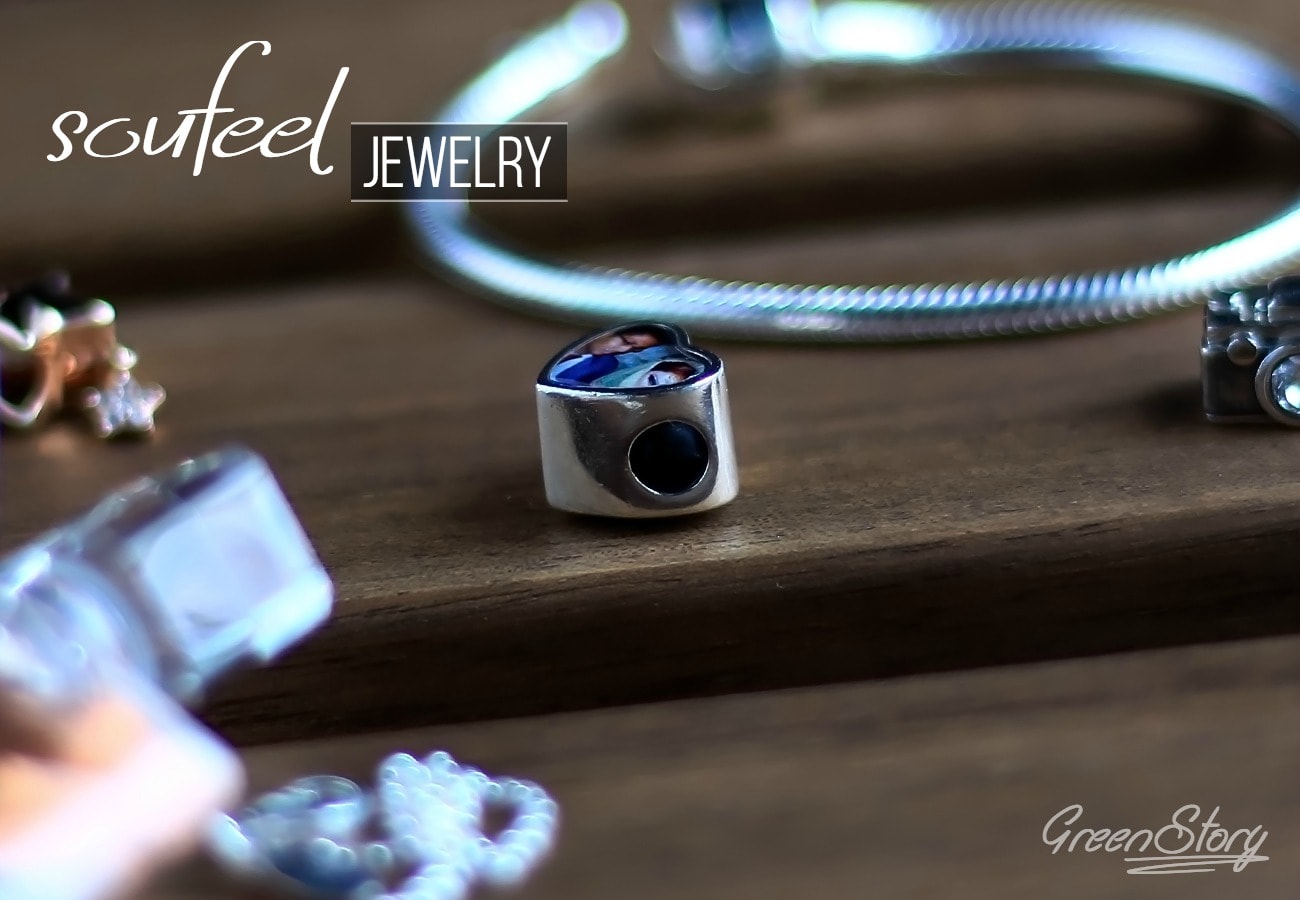 I won't lie, I've noticed quite a few online jewelry brand that sells silver charms and all but when it came to Soufeel I didn't think twice to put my trust on. Soufeel has a vast collection of charms and almost always there are some sale and discount offer going on so it's possible to save more on them.
These Soufeel silver charms are worth checking out. Especially when you want to spend for Pandora and forget caring about P-brand or those other high-end silver jewelry brands out in the market.
Update:
Video review on how my charms are performing so far with a few more charms, watch it out…
Have you used any Soufeel Jewelry?
Or you're a diehard Pandora fan? Name your favorite pandora charm in the comments.