Hello there Beautiful… Happy New Year🎉
It's already the second week of January'16 and this post literally is the first post of this year! To begin my blog journey this year, I'm going to talk about my 10 Beauty Favourites, products that I was hooked with in the year of 2015. Though I'm saying they were my favorites from past year but I tell you guys, I absolutely love then till date yet I do wish some more amazing product I'll encounter in this brand new 2016 🙂
[wp_ad_camp_3][/wp_ad_camp_3]
Foundation: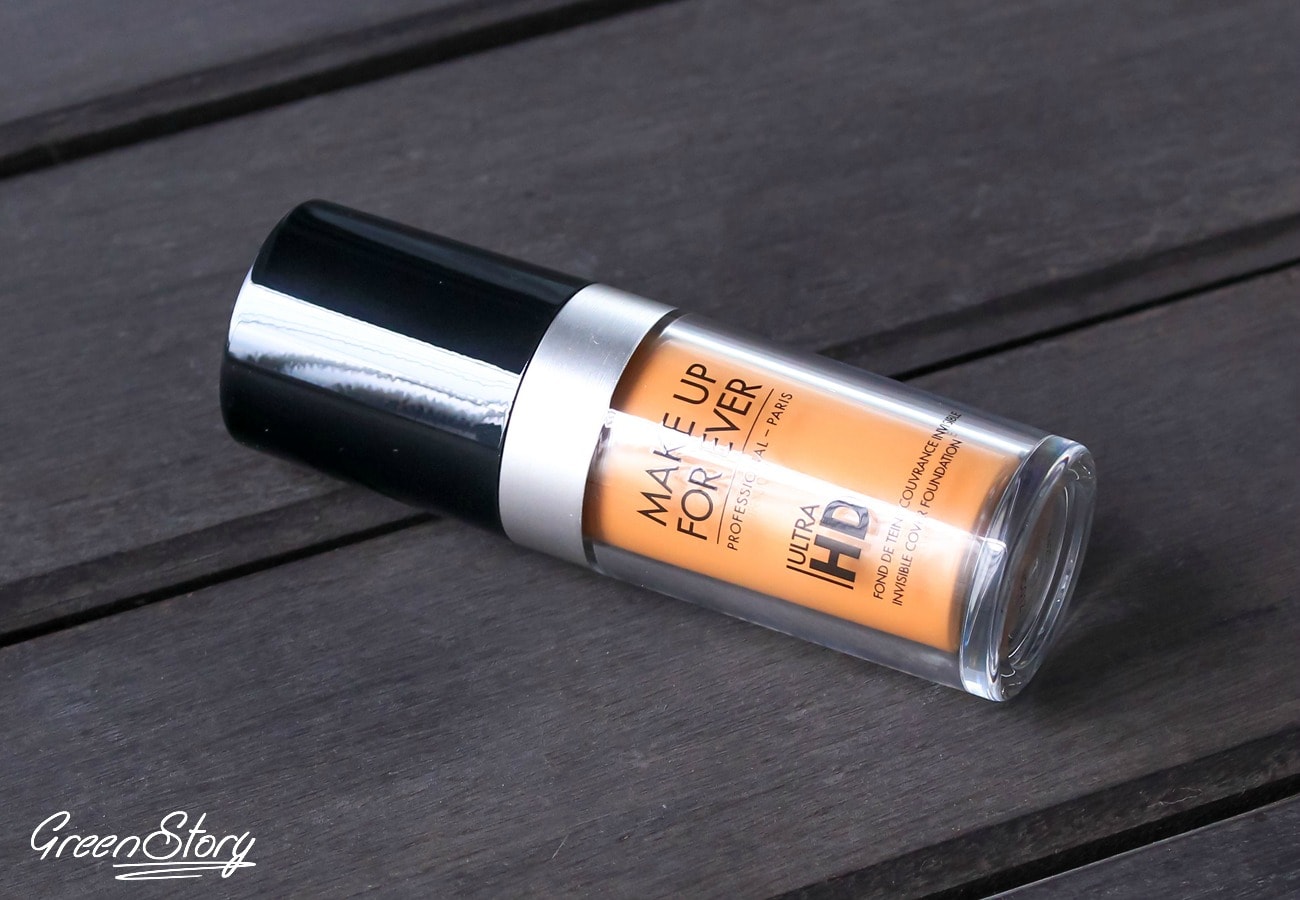 In 2015, I have tried quite a few foundation and Make Up Forever Ultra HD (Shop Here) ended up being the best one so far. The best part about this foundation is I never had such perfect foundation shade (Y425) match until this one. This is just exactly my skin color, moreover, this doesn't oxidize either. This foundation feels extremely lightweight, blends into the skin like nothing else and wear time is also impressive.
Let me know if you are interested to know more of my experience with MUFE Ultra HD foundation, I would love to post a detailed review for you guys 🙂
Bronzer:

I have been continuously loving The Balm Bahama Mama since 2014, still love that but The Balm Betty-Lou-Manizer revealed an another dimension of bronzing to me this year! That perfect sun-kissed bronzy glow it gives is compared to nothing! This has been an absolute love since I have it.
Highlighter:

Umm… a limited edition piece from MAC Magic Of The Night collection, I feel lucky that I managed to get my hands on it. Oh! Darling is a mineralized skin finish formula so it has a buttery texture that literally melts into skin. It's warm gold color blends into my warm skin flawlessly leaving a healthy sunkissed glow!
I wrote about this highlighter earlier, if you are interested to see swatch you can check it here…!
Concealer:

Urban Decay Naked Skin concealer (Shop Here) has been the most used concealer for me because of its' lightweight and super-blendable formula. I also talked about this in my previous Empties November'15 post. Repurchased this a couple of times and I'm sure I'll again unless I find any better one!
Lipstick Love:
There are two lipstick (click one the picture to enlarge) in my favorite mark from the year of 2015. One is MAC Eugenie from Giambattista Valli collection. It's a deep maroon with cool undertone. I found myself reaching for this shade the most in the past year.
Another is a recent love, Ofra Miami Fever liquid lipstick, got it earlier in December. It's a beautiful burnt orange shade, a perfectly warm and deep almost nude for women of color(me) and the formula of this lipstick is also amazing. I've been wearing this every single day since I have it, I had to put it in my favorite list 🙂
[wp_ad_camp_4][/wp_ad_camp_4]
Lip Liner:

Essence longlasting lipliners are the bomb considering their price and quality. They are buttery in texture, glided smoothly with full opacity and really long lasting. Doesn't stain lips but stays put. I have quite a few of them but these two shade (Lovely Frappuccino in right and Plum Cake in left) in the picture is my favorite. As because they comes in an auto pen packaging they are very handy to use. You must give them a try if you haven't tried yet.
Brow Product:

For my brows, I always prefer a clear mascara to set them in place. Earlier in 2015 I realized the black hair of my brows are too prominent to get a softer look so I opted for a tinted brow mascara. NYX is definitely the best pocket-friendly option. I picked the shade brunette, its not black and deep enough to go with my brows. I'm also satisfied with its quality. NYX tinted brow mascara (Shop Here) has a thin wand that is perfect to work on brows, once applied it also last throughout the time.
Mascara:

You won't be surprised seeing Benefit Roller Lash mascara (Shop Here) in my favorite list because I already mentioned this uncountable time (review here…) as my favorite. This mascara has been the ultimate favorite till now, nothing lifts up my lashes like this one.
For a drugstore option, Maybelline Sensational mascara (Shop Here) stole my heart. This mascara keeps lashes separate while giving the desired length. Volume can be added with a few layer. Its curved wand also helps to lift lashes upward, its waterproof formula keeps the product intact until you remove it with a makeup remover.
Face Hydrating Mist:

There is a lot of face hydrating mist available in the market, even MAC's Fix+ is one of the most popular among all. Regardless of all, I'm so happy that I started using MAC's Mineralize Charged Water (Shop Here). I love it more because it helps to retain skin natural glow along with hydration. There is a few variety of Charged Water available yet I love the 'Renewal Defence/Revitalizing Energy' formula more because it has pure diamond dust infused in it which energize and gives facial skin an instant glow. This facial hydrating mist is must before and after my makeup whenever I want a glowy finish.
Skin Tool:

At the beginning of 2015, I added the best (realized that over the time) skin care tool in my skincare routine that is Clarisonic Mia 2 (Shop Here). This is at once the most effective cleansing tool for makeup and an everyday skin exfoliator. The way Clarisonic works (sonic technology, no vibration or spin) actually helps to improve skin texture in the long run. I initially started with the sensitive brush head, later on, I opted for radiance brush head. I find radiance brush head more suitable for my skin and, of course, loving the result so far.
I have a plan to write an in-depth article on my experience with Clarisonic Mia 2, keep an eye here for that 🙂
So…
these were my 10 Beauty Favourites of 2015. I still love them yet wishing to explore more new stuff in 2016.
Can you see any favorite of yours here in my list?
[wp_ad_camp_2][/wp_ad_camp_2][signoff][/signoff]