I'm here again with another Eid-ul Azha/Durga Puja 2013 featuring Violet & Yellow eye makeup. Today's one is in a bit softer side with bright matte color which is wearable both day and night.
[wp_ad_camp_3][/wp_ad_camp_3]
Let's start the eye tutorial…..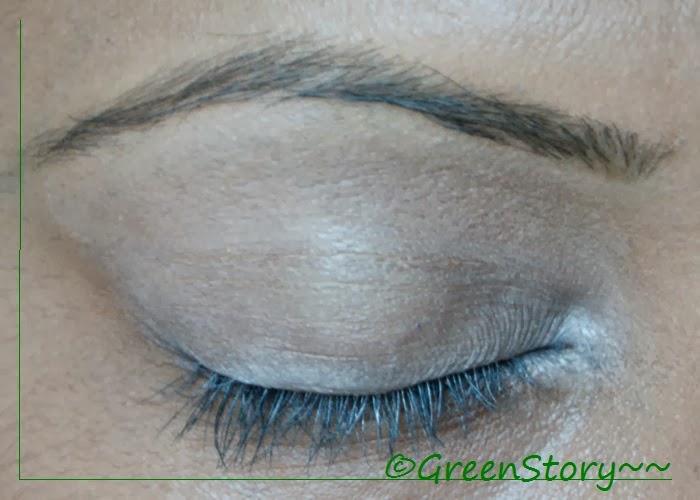 ***Prep your eyes and make an even base. I used NYX jumbo pencil in milk to create the base.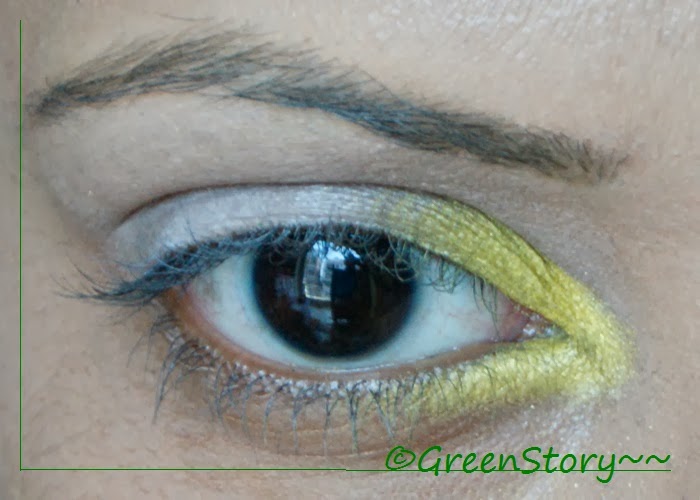 ***Apply a bright yellow shadow in the inner corner.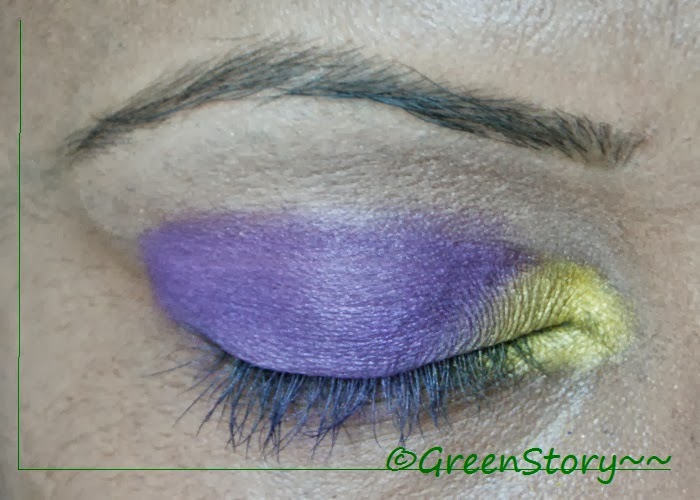 ***Fill rest of the lid up to the crease with violet shadow. Use patting motion to get right color intensity.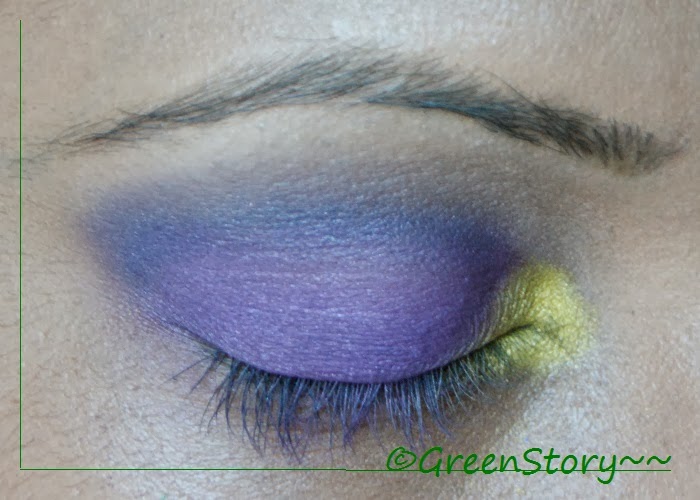 ***Carefully apply blue shadow in the crease and nicely blend that with violet.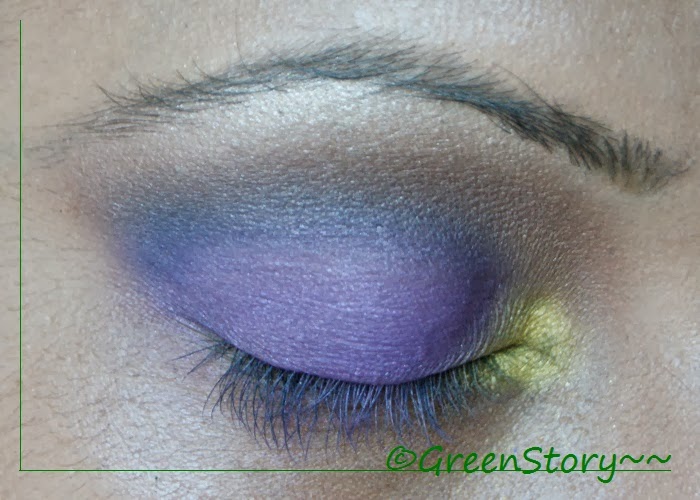 ***Apply matte golden shadow in your brow bone as highlighter and with a soft brown color blend the crease more. Brown color will work here as a transition color.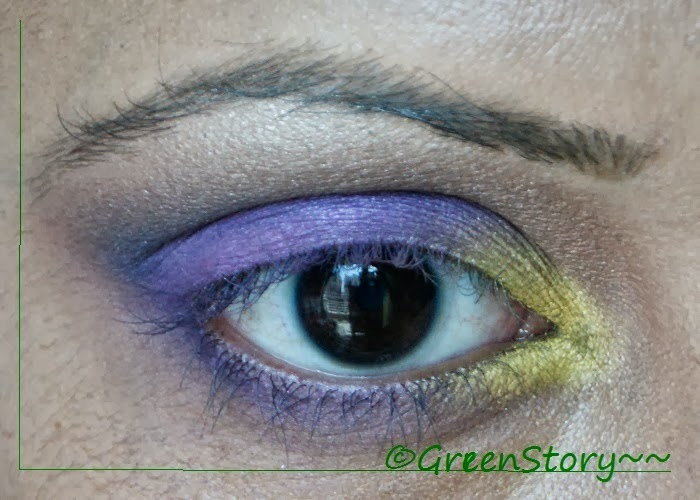 ***Line your lower lash line with the same violet you used before as shown in the picture.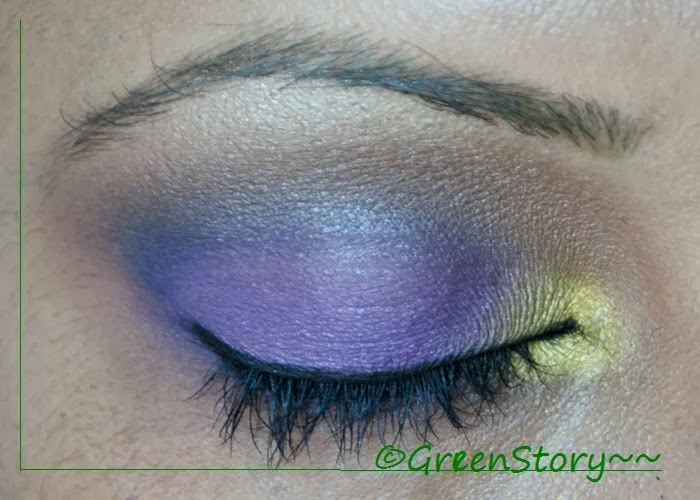 ***Line your upper lash line with kajal and stop that just where your lashline ended without creating wing.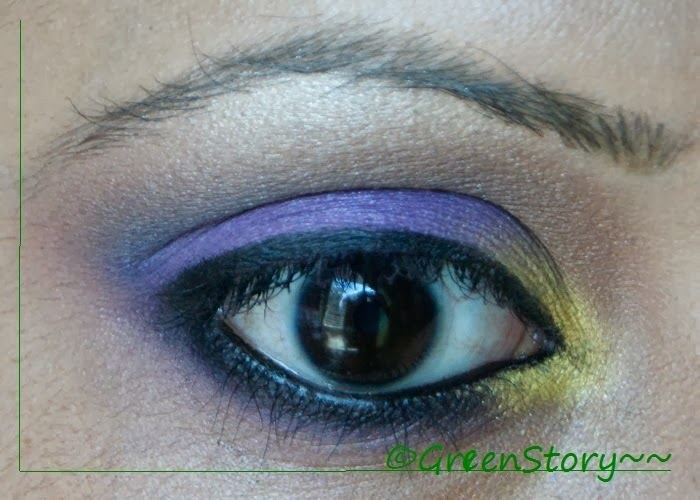 ***Tight-line your eyes and line 2/3 of lower lash line with kajal as shown in the picture. Blend all lines with black eye shadow.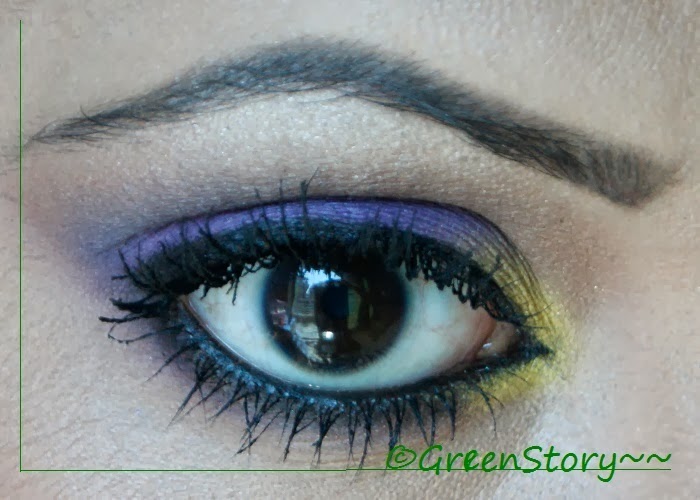 ***Tend your brows, clean up any fallout and apply a reasonable amount of mascara.
 [wp_ad_camp_4][/wp_ad_camp_4]
And here is the complete look…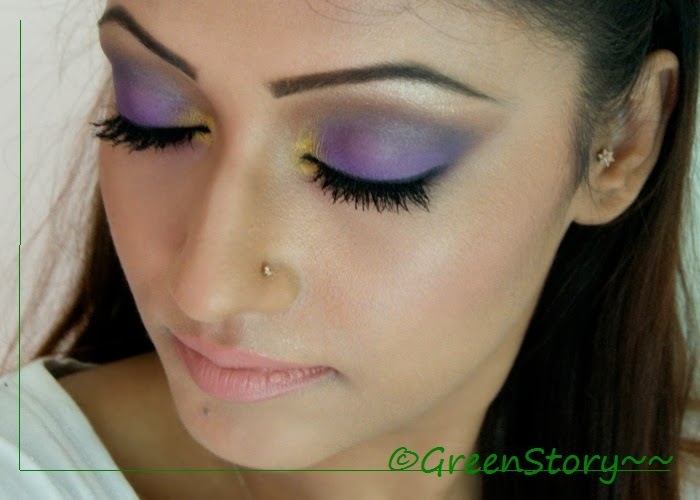 Now, here in this look I used nude color lipstick. If you are thinking to wear this look as your day look then do choose a natural lip color. Natural lip will keep the softness of this look. If you going to wear this look at night then just put on a bright lip color, you'll be good to rock 🙂
Product I used here:
*MUA undress your skin illuminating foundation in shade golden.
*Revlon photoready concealer.
*Revlon colorstay pressed powder.
*ELF makeup mist and set.
*MUA pressed powder in shade 4 as bronzer.
*Fashionista blush Milan
*Fashionista bronzer Rome as highlighter
*IONI lipstick shade natural
*Wet&Wild lipstick 24 carrot gold(1st picture)
*BH cool matte palette
*Revlon khol pencil
*Revlon custom eyes mascara
[wp_ad_camp_5][/wp_ad_camp_5]
More pictures…..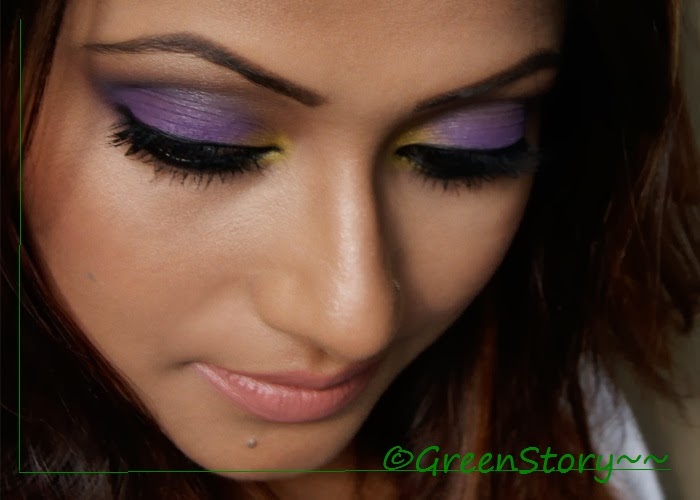 Hoping you liked this Violet and Yellow Eye Makeup… see you guys in the next post… till then, take care and do take preparation for your festival and early greetings for that 🙂
[wp_ad_camp_2][/wp_ad_camp_2][signoff][/signoff]