I've posted the official claims and all details about this HADA LABO Gokujyun Alpha Series in my previous post. Today I want to talk about how this range worked on my skin. Now the first thing I want to say, all the product in this skincare range is super-rich. Contained hyaluronic acid, collagen, peptides are as rich as this range might feel a bit too heavy for some. Like for me and my dry-combination skin, this skincare range turned out crazy rich that I couldn't use the altogether but one or two products hardly at a time.
Out of the 6 product (product list in my previous post), I've been using only five. I kept the Lifting and firming milk aside for later. and there is the sheet mask as well. Let me tell you one by one about them…
HADA LABO Gokujyun Alpha Lotion – Rich [RM 67.50]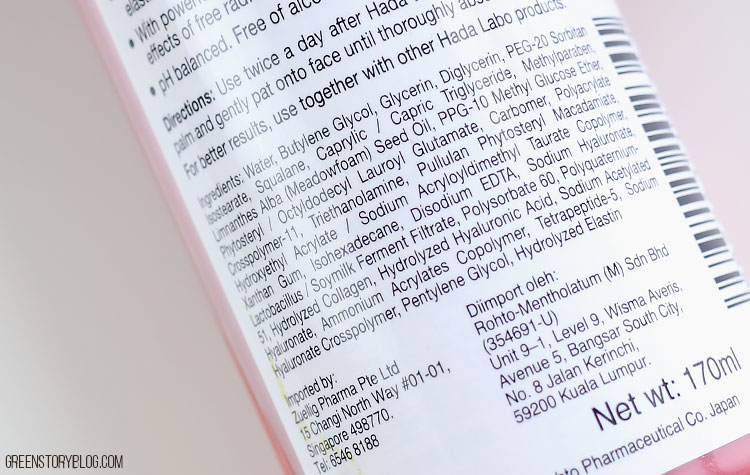 As you can see from the picture, the consistency of this lotion is not clear but runny enough to easily spread it on the skin. I've been using it only in my morning skincare routine after a toner (Clinique Clarifying lotion). The lotion is alone enough to serve the purpose of a moisturizer. When I tried to top it up with another moisturizer my face became too heavy and sticky that I couldn't tolerate. I wasn't even able to follow up with a serum either. I've been using Kiehls Clearly Corrective Dark Spot Solution serum and it is lighter in consistency so I was applying it before the HADA LABO Gokujyun Alpha Lotion. Later, after 20 minutes or so I was opting for sunscreen or makeup. That was it for my morning skincare routine.
HADA LABO Gokujyun Alpha Essence [RM 89.90]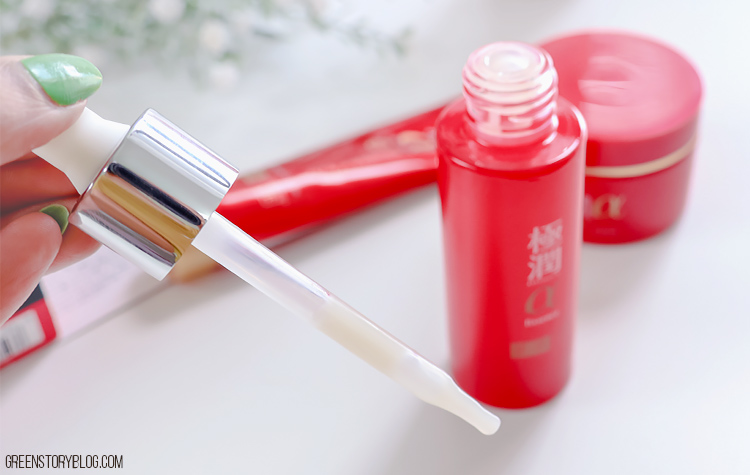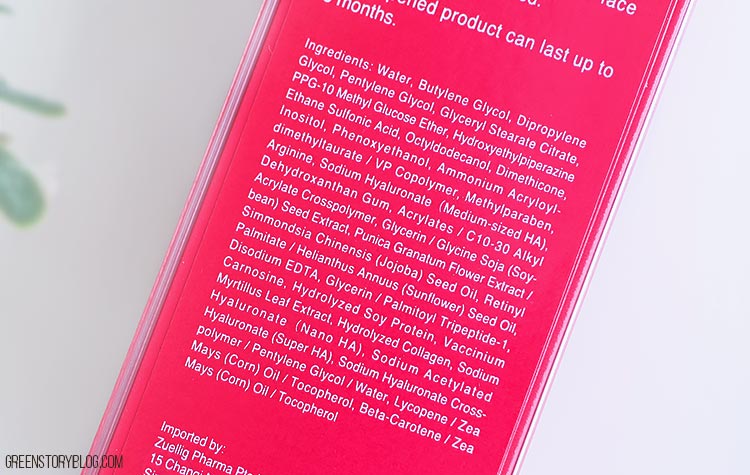 The Essence is my favorite among all 6 products from this skincare range. Again it's a thick and rich essence. Gives sticky feeling if overloaded but serves the purpose of maintaining healthy, bright and youthful skin.
I've been using it in my night-time skincare routine, twice a week. I apply my Pixi Glow Tonic first and then pat this HADA LABO Gokujyun Alpha essence to soothe my skin. I wait a minimum of 15 minutes after the serum to fully get into my skin and opt for the next step.
After 15 minutes or so I was using Murad Retinol Serum, which literally gets into my skin right away without leaving a bit of greasy feeling. Then I would follow up with night cream or a sleeping mask.
HADA LABO Gokujyun Alpha Cream [RM 78.00]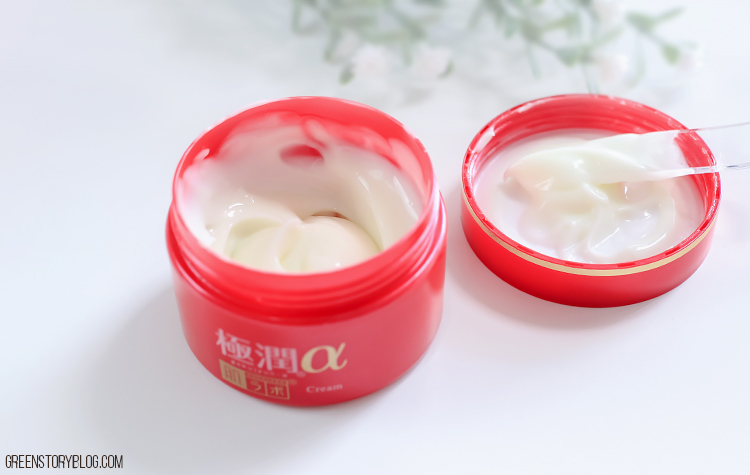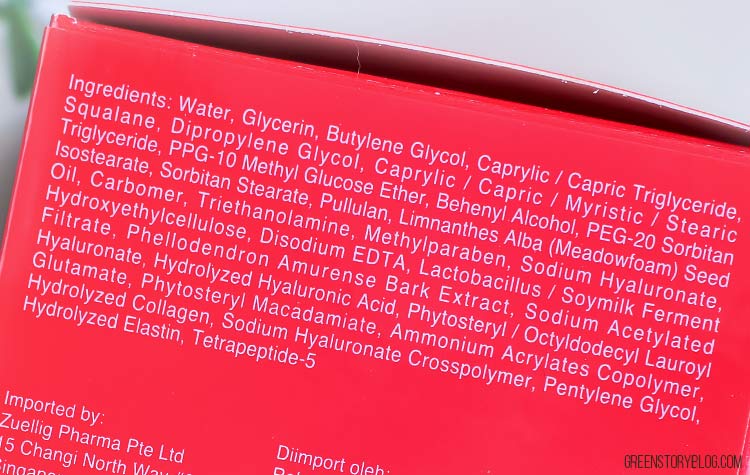 This cream is not oily but annoyingly sticky. You can't apply it directly on the face but you have to first spread it in your palm and then pat it on your face. It makes me confused about how it's not oily but super sticky!
I've been using it only 3 times a week in my PM Routine. The day I was using this cream I would skip using the HADA LABO Gokujyun Alpha serum. The good fact is that the next morning I was getting an amazingly pumped and baby soft skin.
HADA LABO Gokujyun Alpha Wrinkle Care Cream [RM 74.90]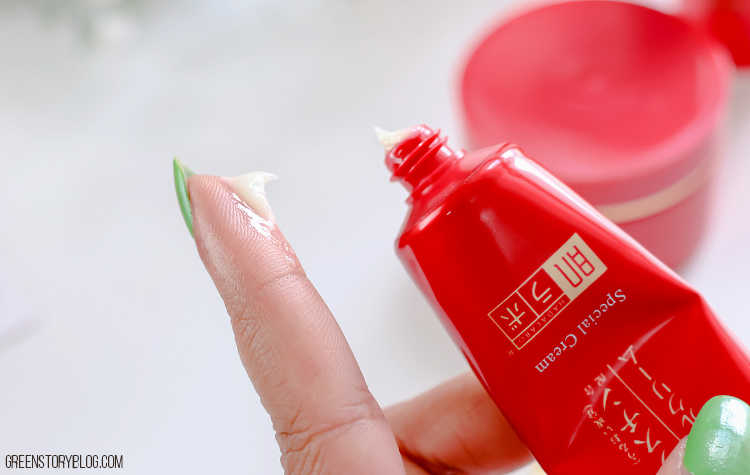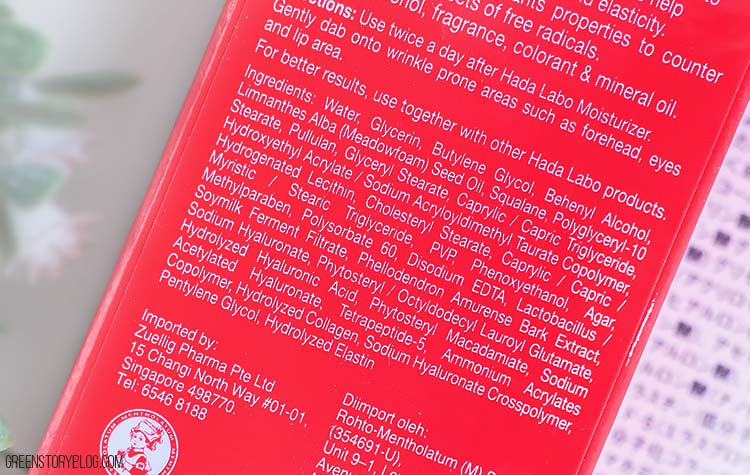 This wrinkle care cream is another example of extremely sticky cream that I've ever used! It feels like a glue that never dries up. But I like it and I've been tolerating it on purpose. Let me tell you why…
This cream is made to serve very targeted action for fine lines. I've been using it around my lips, eyes and my neck (a pea-size amount just over the lines), daily in my PM skincare routine. After using it for a couple of months now, I'm surprised to see how it smooths out the skin and maintains the appearance of fine lines.
The cream comes in a 30g tube, which is a lot to use upon lines because you just need a tiny bit. Considering the amount of product, its price and the way it works this is the most favorite product of mine from this Hada Labo Lifting & Firming Skincare range.
Overall, this Hada Labo Lifting and Firming skincare range is equally a hit and miss to me. My skin couldn't appreciate them much because of their stickiness (my husband calls me 'sticky-face' ever since I'm using these products). There is only two product I see myself repurchasing is the Wrinkle Care Cream and the Sheet mask (which I'll post about later).
Skincare stuff surely differs on how they act from skin to skin. I'm curious to know if you've been loving any of these products. Let me know in the comment below. I've also posted about other skincare product range by Hada Labo in case if you're interested!
Also if you want me to try any other skincare product and review that, please let me know. I'm always looking out to try new product 🙂
Disclaimer: All product reviewed here was given to me by Hada Labo Malaysia. However, My opinions are my own depending on my own experience.