AXIS-Y Dark Spot Correcting Glow Serum Review | A mild yet steady solution for glowing skin with 5% Niacinamide!
Battling dark spot and maintaining skin glow, these two are probably the two crucial skin concern that everyone more or less have in their skincare strategy. what if you get the solution in a 2-in-1 product? yes, I'll be sharing my experience about that in this AXIS-Y Dark Spot Correcting Serum review.
Have you read my other review on AxisY Complete No-Stress Physical Sunscreen?
If you have then you know I've been trying out this Axis-Y Serum along with the sunscreen. Considering my first time using products from the brand AXIS-Y, it has been a pleasant experience with both of these products.
What Is AXIS-Y Dark Spot Correcting Glow Serum?
AXIS-Y Dark Spot Correcting Glow Serum is a product from AXIS-Y 6+1+1 skincare range.
This is, as it says, a Dark Spot Serum where 5% Niacinamide is a core ingredient to correct dark spots on the skin by reducing pigmentation and improving uneven skin tone.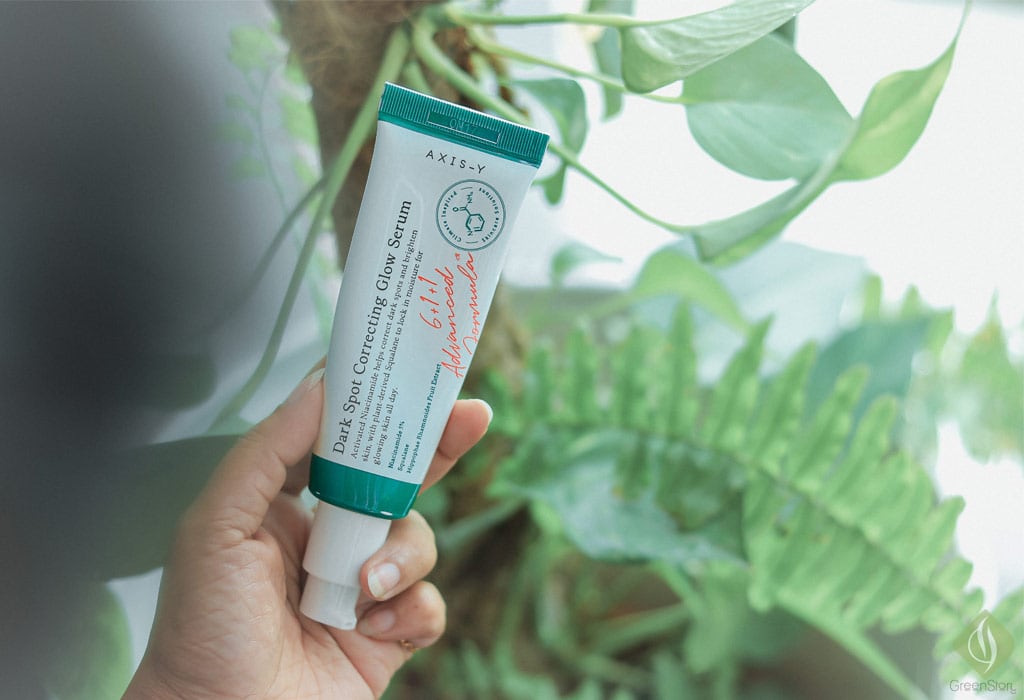 Alongside that, Axis Y Dark Spot Serum contains Glycerin, Sodium Hyaluronate, Squalane and etc goodness which altogether helps the skin to hold on to the moisture level that results in healthier and glowing skin.
The serum is also vegan, Cruelty-free, Paraben & Mineral Oil-Free. Has no artificial colors & fragrances in it. Appropriate for any skin type that is either acne-prone or sensitive.
Ingredients of AXIS-Y Dark Spot Serum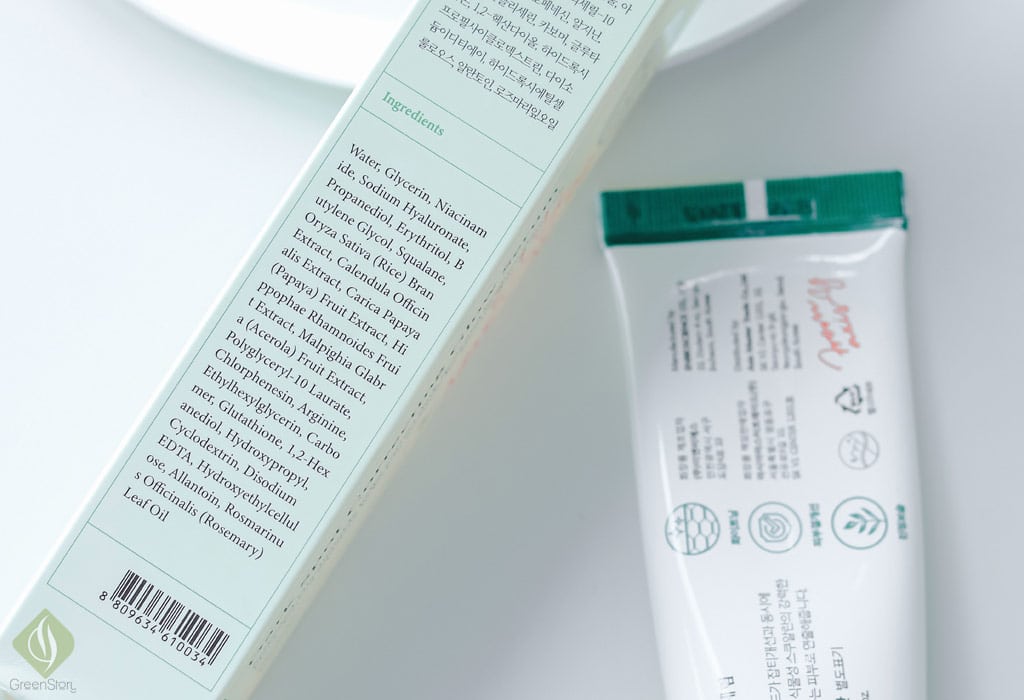 Water, Glycerin, Niacinamide, Sodium Hyaluronate, Propanediol, Erythritol, Butylene Glycol, Squalane, Oryza Sativa (Rice) Bran Extract, Calendula Officinalis Flower Extract, Carica Papaya (Papaya) Fruit Extract, Hippophae Rhamnoides Fruit Extract, Malpighia Glabra (Acerola)Fruit Extract, Polyglyceryl-10 Laurate, Chlorphenesin, Arginine, Ethylhexylglycerin, Carbomer, Glutathione, 1,2-Hexanediol, Hydroxypropyl Cyclodextrin, Disodium EDTA, Hydroxyethylcellulose, Allantoin, Rosmarinus Officinalis (Rosemary) Leaf Oil
How To Use AXIS Y Dark Spot Correcting Serum?
Easy, use a thin layer all over the face or you can also use it just in the targeted areas.
I use it all over my face.
I've used both day and night routines (mostly, some days I skip at night) every day after applying the toner. The serum takes around 30 to 40 seconds to get absorbed into the skin. Glycerin and squalane-based products are always not fast absorbers.
After the serum is well absorbed in my skin I follow with the next skincare product.
My Experience with AXIS-Y Dark Spot Serum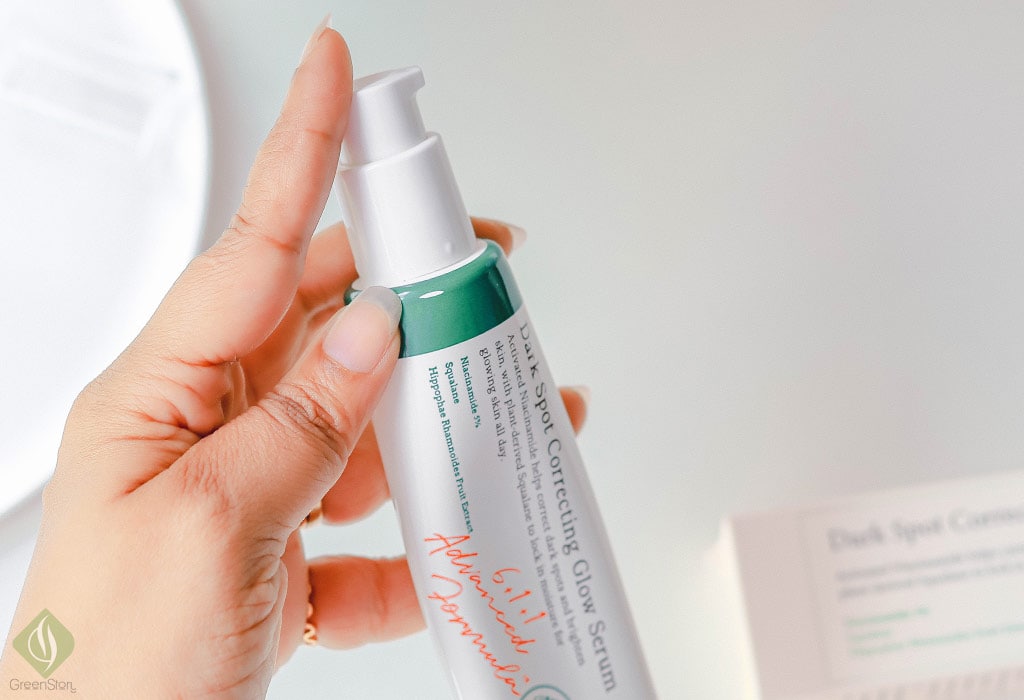 Its been around a month of using this serum. I like a 50ml tube because any usual 30 serums simply run out too fast sometimes even before understanding what they're doing on the skin. I took the time to review this AXIS-Y Dark Spot Correcting Glow Serum this stuff because,
It didn't give any instant result
It started working and showing the result after a good amount of use. And this thing turned out great for my skin.
No, I'm not giving you the conclusion right here.
Let me talk a bit in detail,
First of all, AXIS-Y Correcting Serum has a cloudy gel texture (picture below), thicker than a usual serum, that absorbs not right away but yes considerably quick into the skin.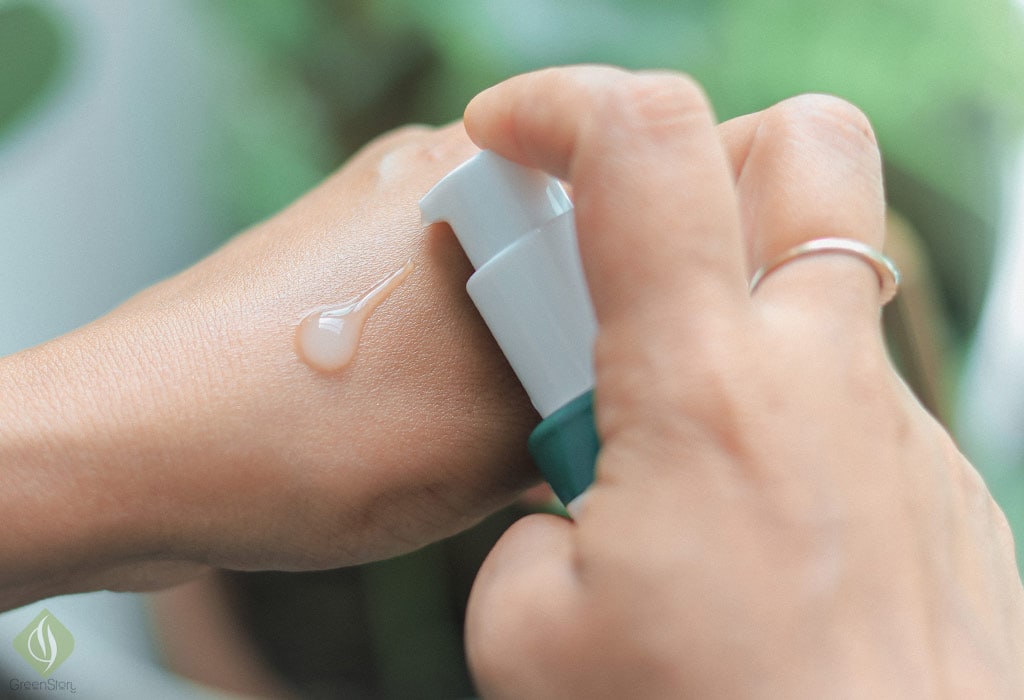 I don't have acne-prone skin hence dark spots on my face are mostly are suns spots.
Plus nowadays my baby finds it very entertaining to scratch my face, therefore, there is always some new scratch mark on my face every week. These are the dark spot concerns I've been dealing with at the moment and always in a try to make those spots go away faster or I should say finding a way to make it appear lighter.
AXIS-Y's Dark Spot Serum has been helping a lot, especially for the spots I've been getting from my baby. I would always see my one-week-old spots are almost gone by the end of the week.
For the old sunspots, I have,
well, they are always stubborn! Perhaps they're in a control to appear in the ultimate pigmented state.
How Does AXIS-Y Dark Spot Correcting Glow Serum Works?
Although The AXIS-Y Dark Spot Correcting Glow Serum contains Niacinamide (5%), and Papaya Fruit Extract as an enzymatic exfoliant, the strength is mild here thus the result comes out slowly with regular use of the serum.
However, because of its mild characteristic, the serum is actually great to incorporate within any skincare routine. I find it works amazing with my other powerful skincare products.
For instance, my retinol products at night Simply can layer 5% Niacinamide over retinol without the tension of irritating my skin. Whereas because it contains squalane it relieves me from the thought of dryer skin the next morning due to the retinol.
Does the AXIS-Y Dark Spot Serum Make skin glow?
First of all, for its moisturizing properties, AXIS-Y Dark Spot Correcting Glow Serum does soothe the skin. It did help to calm down skin irritation during the hot afternoon (always topped with sunscreen) and calmed down my skin.
For instance, In the morning I tend to skip my moisturizing essence/toner as this AxisY serum itself gives me my required moistures effect. Then I would layer my Klairs Vitamin-C drops. Been skipping the moisturizer as well lately because my skin was feeling moisturized. Lastly, I would top up my face with sunscreen.
I wash my face every three to four hours when I'm home and reapply everything day-time skincare specifically to keep the sun protection intact and also to feel fresh throughout the day. Never felt my skin wasn't dehydrated or such so far with this routine of mine and specifically with AXIS-Y Spot Correcting Serum.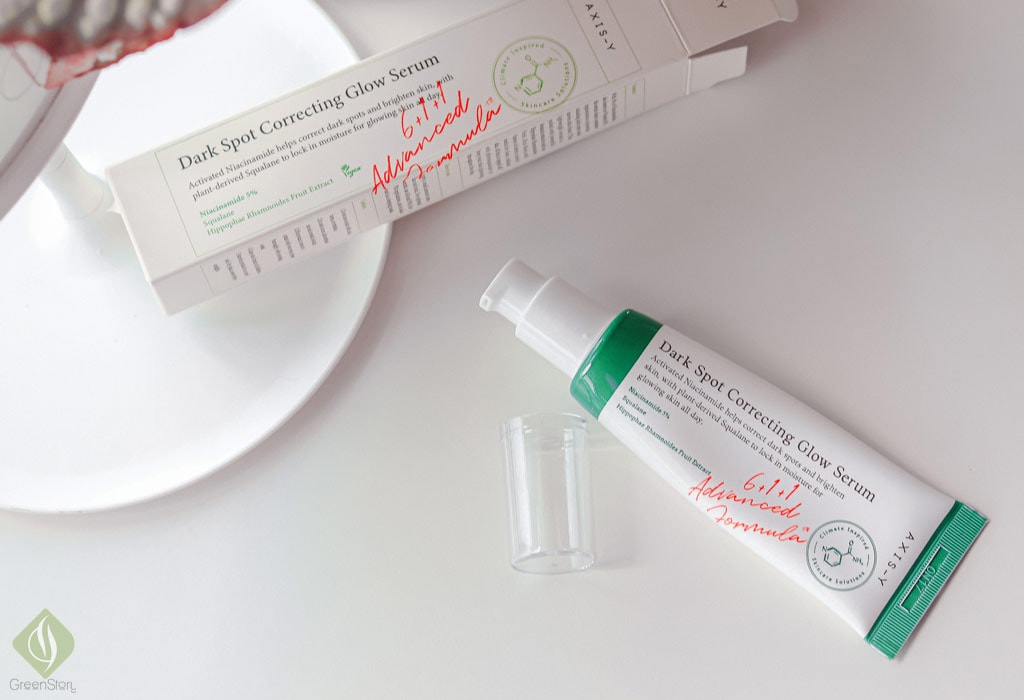 Do I Recommend Axis Y Dark Spot Serum?
I like the non-irritant characteristic of this serum while having a stable solution to maintain glowing skin. I think everyone would want that.
If you're in cold weather I'm sure you would like its moisturizing effect. If you're in a hot and dry climate like me you'll find this serum does the job of your other moisturizing product alone.
Now, if you want a banish all your spots from the face like magic,
– eh, no SORRY!
this is no magic potion.
Yet overall this serum is a good serum. If you're looking to minimize your skincare steps, want a simplistic product to maintain good skin that also provides some level of moisture to the skin this serum is going to be your go-to.
If you're a person like me then this will just be an add-on to the skincare. I would not stop reaching for my targeted and more powerful stuff for this serum alone.
With that being said I believe AXIS-Y Dark Spot Correcting Glow Serum is going to be amazing for younger skin e.g. if you're a teen or in your 20s, go for it.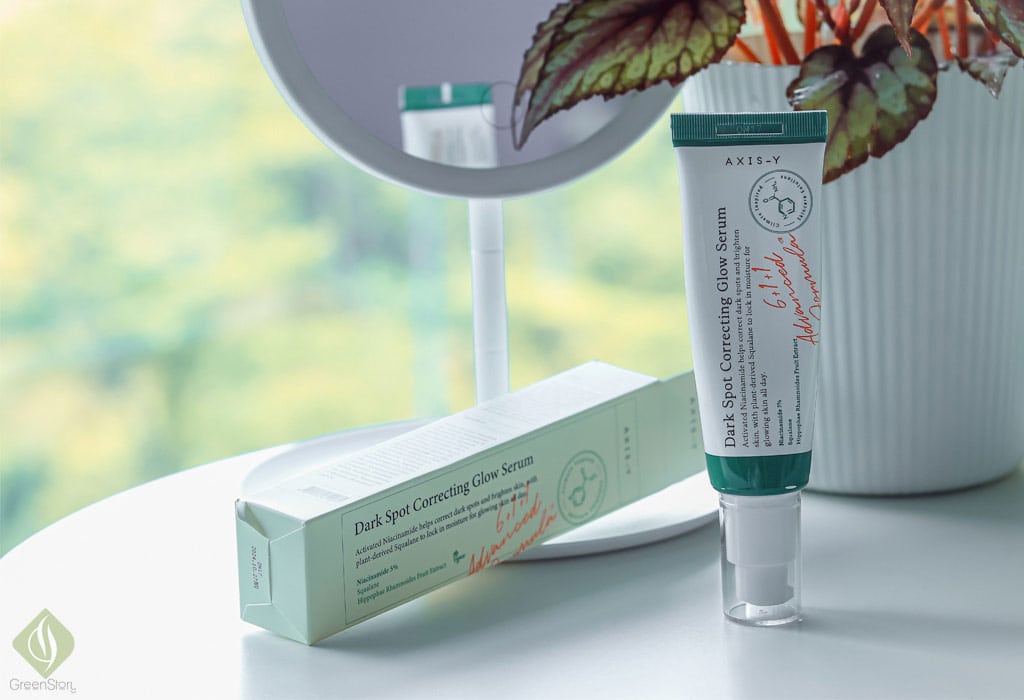 Also if you have any questions, suggestion query let me know in the comment section below.
*** This content is a collaboration with Axis-Y. However, I've shared what I experienced as I experienced it