So, this happened!! A BH Cosmetics haul !! Got everything I have been eyeing on for a long time. Before purchasing I was in conflict with Coastal Scents and BH Cosmetics as because they have identically similar product. I have already few products by both brand and had no complaint about any of them. This time I thought quite hard that which one I should go for also there was a bit different fact this time because I wanted to get international shipping. At last bhCosmetics won the battle because of their early valentine sale and low shipping cost.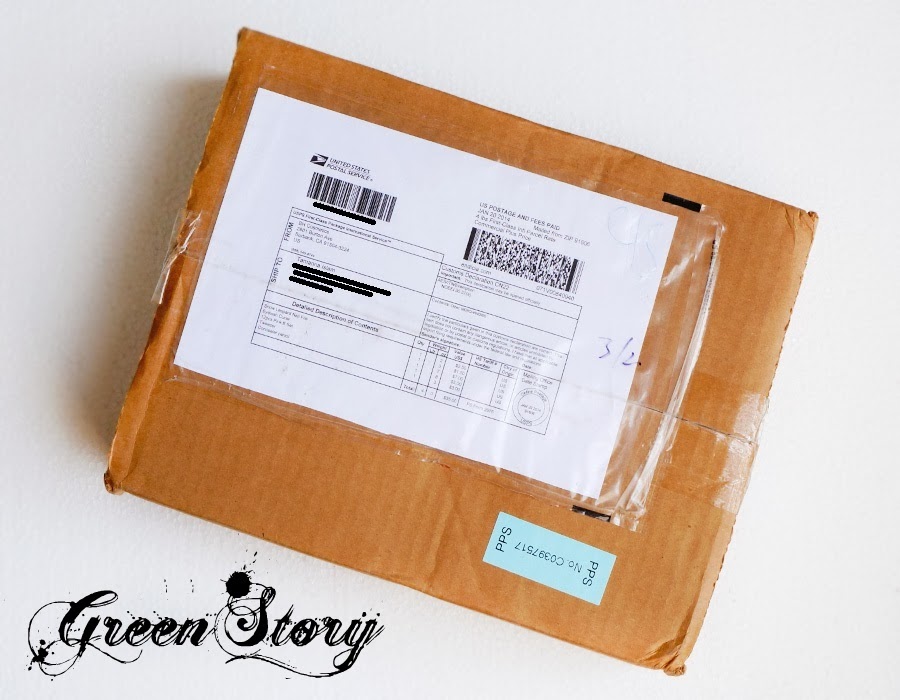 If you live in Bangladesh then you already know how troublesome it is to shop from abroad. We here mainly shop through online pages, pay almost double than product price, wait month after month to get a product in hand, sometimes those sellers cancel the order after months of waiting and so on. Overall it is a full hassle. Last two month I was going through such shopping hassle, one of my order got canceled after 2 months waiting, another two order came broken like dust. Needless to say, I was hell upset. After all this, I decided to shop at bhcosmetics directly as they offer international shipping. They provided USPS tracking number, I was able to track each and every movement of my package during the shipping. I thought they will at least take a month to deliver product here. So, I gave my aunt's address as I was planning to visit her place in my assumed time frame. Guess what, BhCosmetics delivered the product in exact 18 days, I was beyond happy when aunt call me yet had to wait, because of my stupidity, till I visit her and get the product in hand.
Product came in a hard cardboard packaging. It was well protected in inside as well, especially the palettes were carefully wrapped in lots of fluffy brown paper. I loved the packaging and how intact everything was, bhcosmetics literally made me happy with their service.
Let's have a look what I got for me…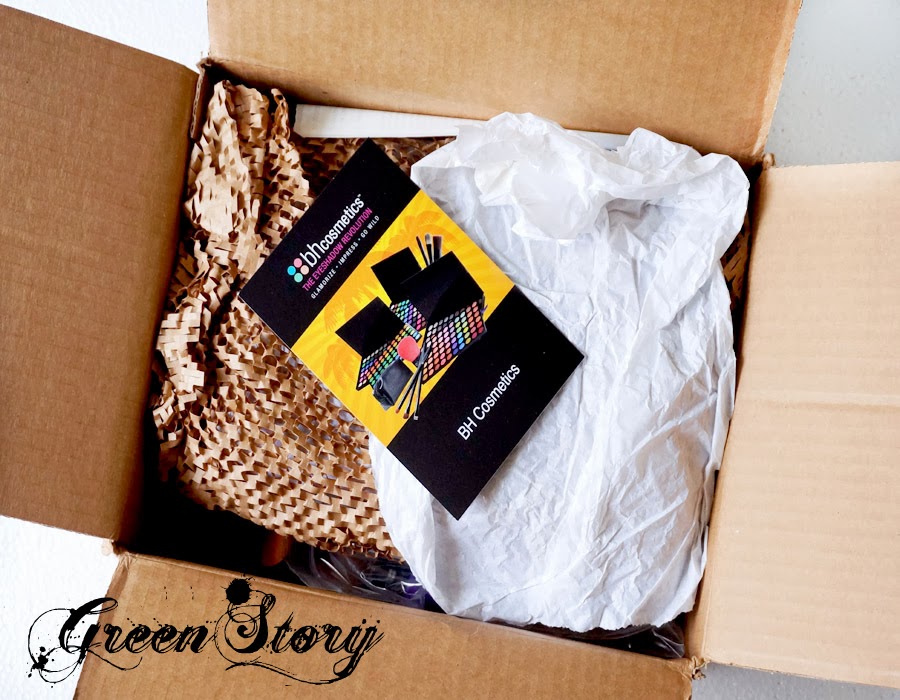 BH Cosmetics Eyelash Curler, Nail Filer, and Kabuki Brush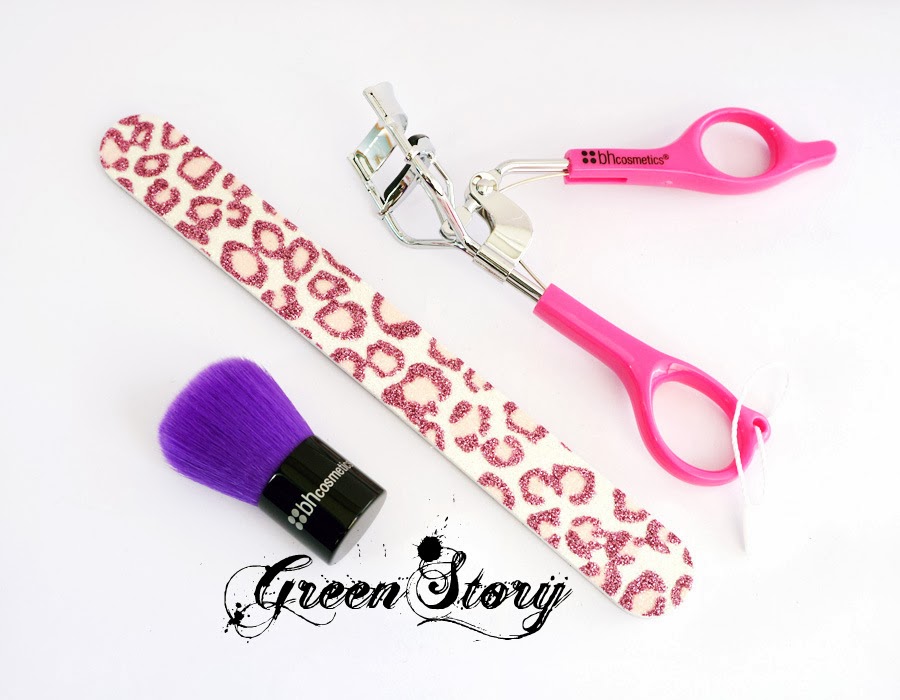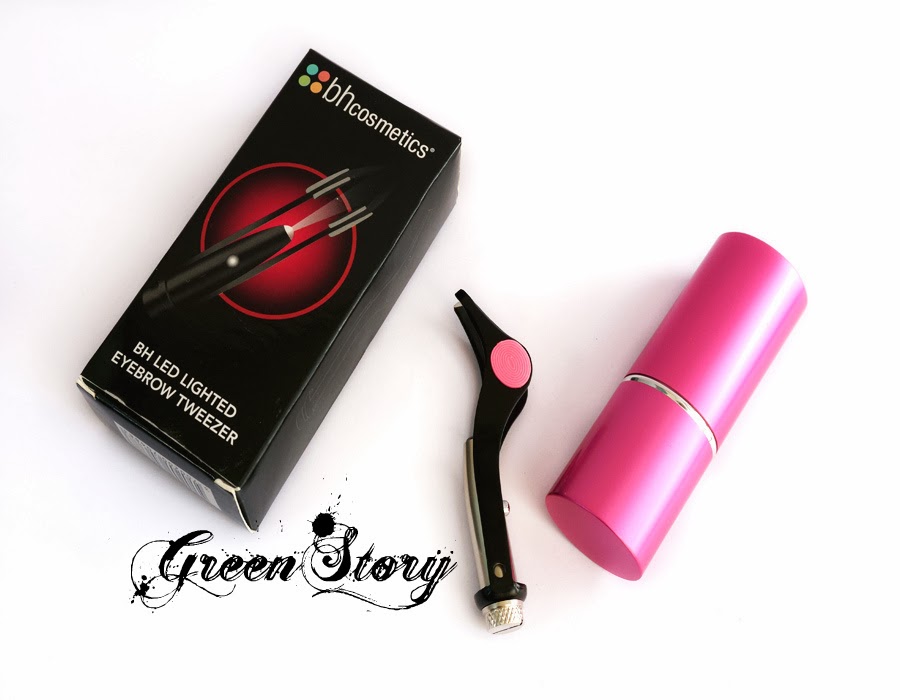 Following eyelash curler and the pink animal printed nail filer, I got only because I was impressed by their cute look. Couldn't just pass them. That tiny purple kabuki came in a deal, didn't need that yet it's so soft and cute. I was looking for a perfect tweezer ever since, and this bhcosmetics tweezer has led light attached to it. Though it would be great to have light in a tweezer, looking forward to seeing how it works! It comes with 2 pairs of spare battery as well.
BH Cosmetics 12pc pink brush set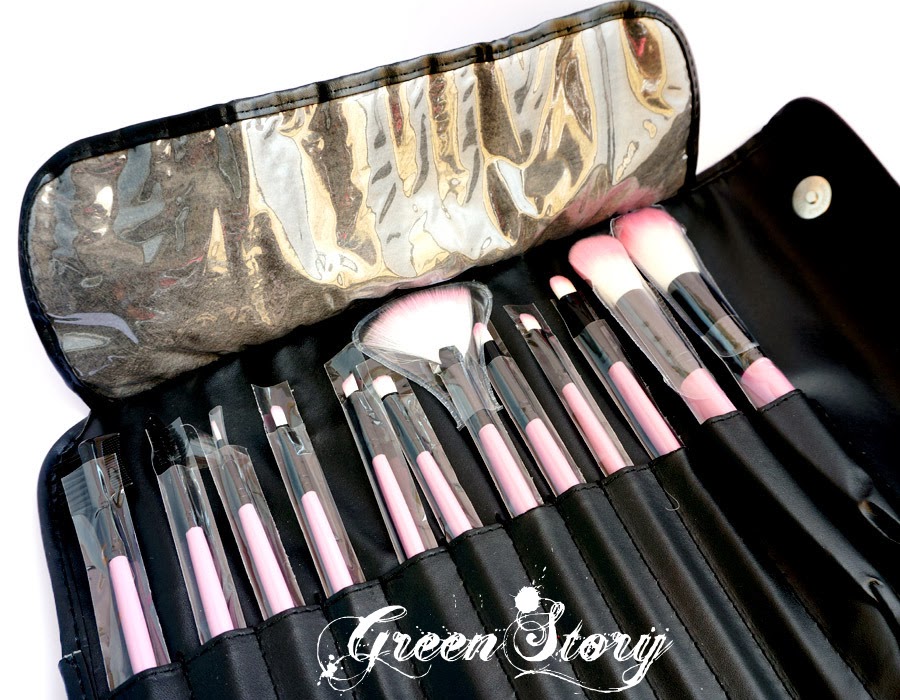 They are synthetic and soft enough but eye brushes are a bit stiff. I'll say its a set for beginners. However, I needed a brush bag for traveling purpose and also a thin liner brush which is the reason I got this set.
BH Cosmetics Flawless Brow Trio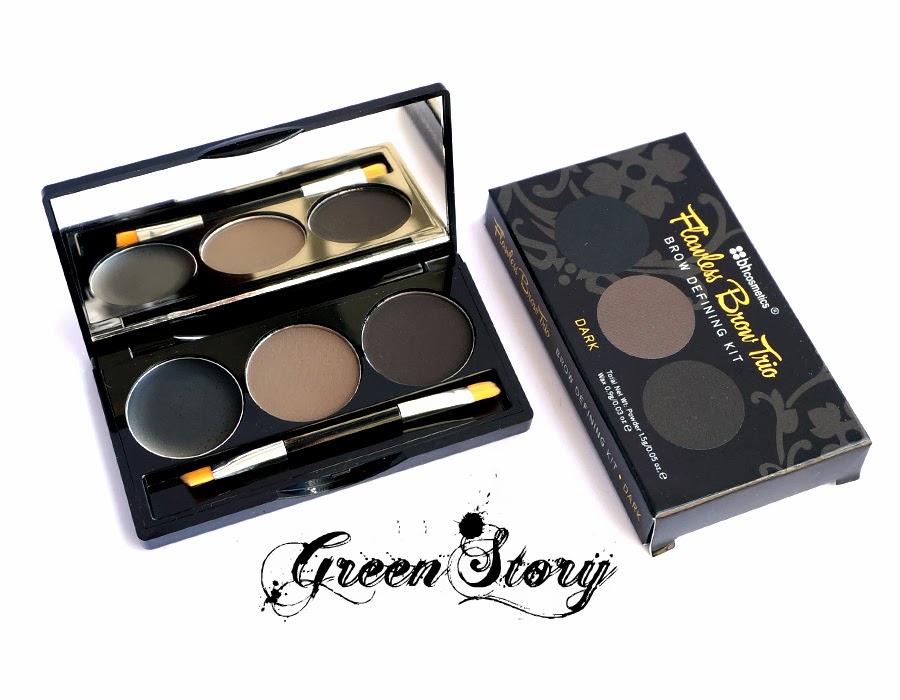 BH Cosmetics 6 Color Concealer & Corrector Palette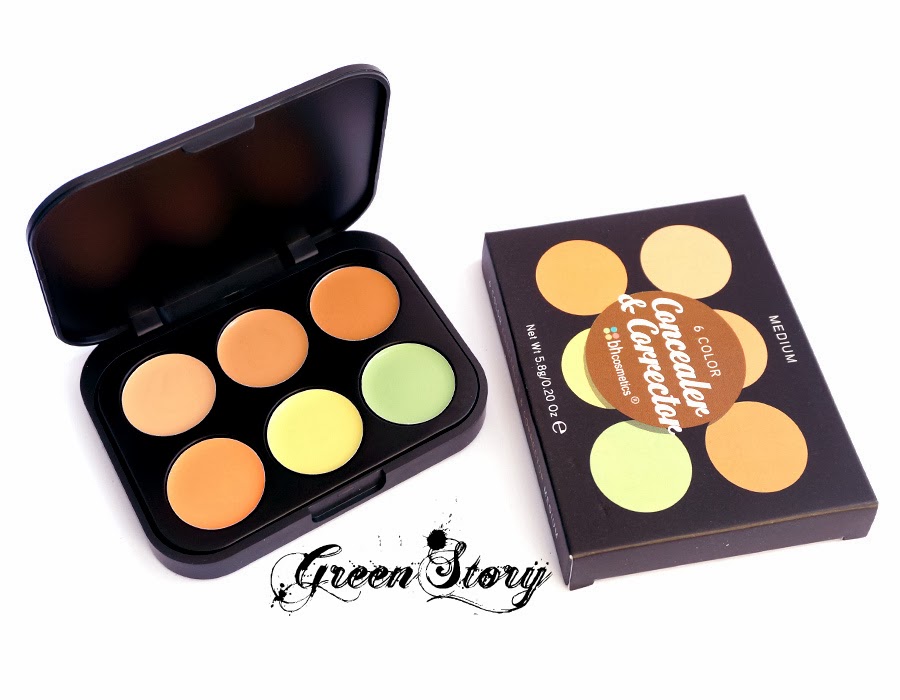 A new product that I wanted to try. Got this in shade medium.
BH Cosmetics Professional Blush – 10 Color Blush Palette
This blush palette was on my wishlist for almost a year. When I saw this first time I got surprised, this palette is so big and colors are so beautiful in person, totally didn't expect it to be this good. Hoping their pigmentation will impress me as well.
BH Cosmetics Studio Pro Cream Contour Palette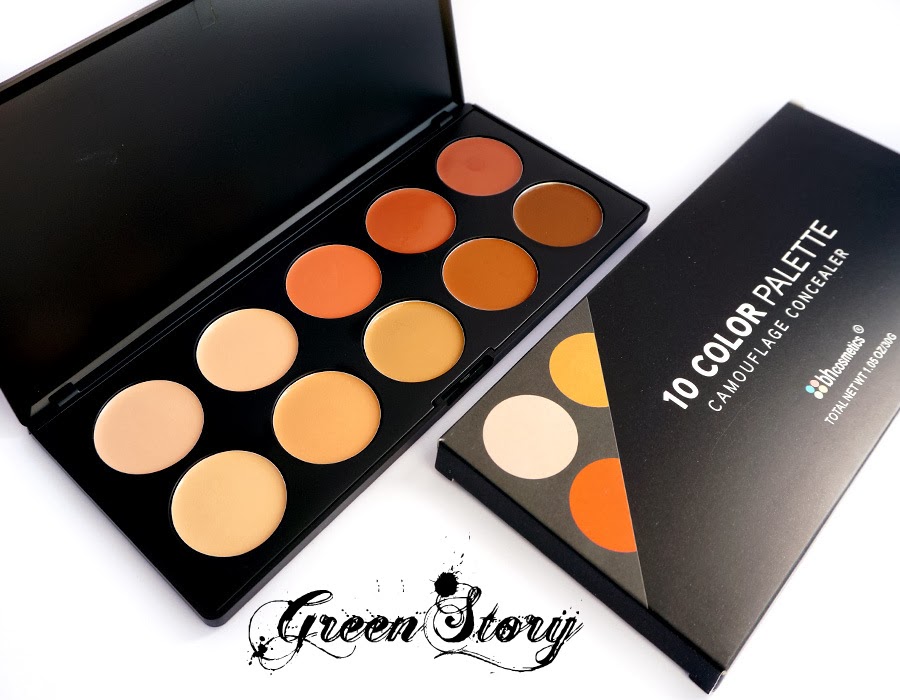 Another unexpected big palette. Initially liked the packaging and color range, hoping to get good quality as well.
BH Cosmetics 120 Color Eyeshadow Palette – 2nd Edition: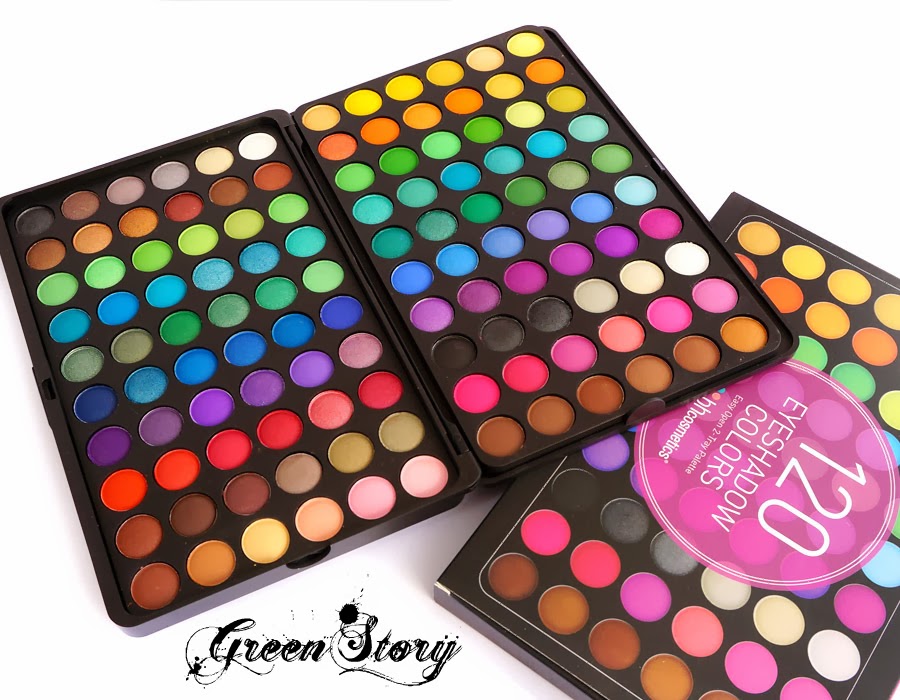 I wanted to have one of this bright palette for long but wasn't sure if the color comes all similar, as it looks similar in the web. However, took the chance and when I saw this in person I got beyond happy. Each and every color is different with a variety of finish. Especially I'm overly impressed with blues and greens.. they are phenomenal.
[color-box]
Shopping Info:
120 Color Eyeshadow Palette | $17.99
Studio Pro Cream Contour Palette | $9.99
10 Color Blush Palette | $9.99
6 Color Concealer & Corrector Palette
Flawless Brow Trio | $4.99
12pc Pink Brush Set | $15.00
Led Tweezer | $4.99
Eyelash Curler, Nail Filer, and Mini Kabuki Brush with Bag
[/color-box]
I spend total $80 including $16 international shipping cost for all these. BD postal service charged(BD customs rule for cosmetics) me BDT 1000/- for 4lbs package.Overall, I'm super happy with his haul, it was cost-effective, fast and hassle-free.
[signoff][/signoff]