Earlier this month I had my personalized facial treatment at Murad Skin, DaMen Lifestyle Mall, KL. I'm still buzzing a little bit from that facial treatment session. It was not my first time doing facial at Murad Skin, I had the experience previously as well.
The reason behind going back at Murad once aging obviously because of the benefits I've experienced. Also if you're a regular reader of GreenStory then you've already read my previous post about Murad Skincare. I do Love this brand. Thus I thought to write this article featuring Murad facial service so you can have an idea how things are done there.
Where it is suggested to do facial treatments once a month but I myself completely ignore that on purpose. Blame goes to busy life schedule as well as I don't it like to splurge much on a clinical facial treatment. Although I won't deny that a clinical facial treatment is beneficial to treat skin according to its need. But the less happy fact is that these facial treatments aren't cheap at all.
At Murad Skin I love the fact that they serve just according to the skins current requirements.
You can book an appointment at Murad online or offline just to consult with the therapist. Before consulting you won't know what facial is actually recommended for you. The first step at Murad Skin to do a facial treatment will be the skin analysis.
The skin analysis machine identifies all major skin issues like dehydration, loss of firmness, hyperpigmentation, congestions, and wrinkles etc. After that Depending on the skin analysis result attending skin therapist will enlighten you about the primary and secondary skin problem that you should treat accordingly. There are options as well if you want to opt for the third benefit like a special masking session or so.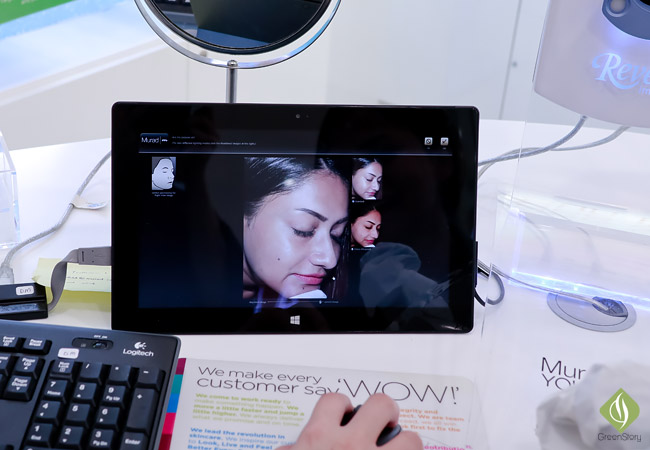 This time when I went for my facial treatment I was suggested for a personalized treatment which is focused on pigmentation and hydration care. Having a combination skin type I knew that my skin is always lacking hydration. I also very much enjoyed and literally felt the intense vitamin C care for my pigmentation issue. Although whatever the pigmentation I have isn't anything new. Its all was caused by the lack of suncare since my young age.
You'll simply love the look of Murad Skin environment.
Unless you're looking for a luxurious spa-like environment! After all, Murad is not spa but a clinical skin care center. Things are only there which is necessary. You can see the picture of the bed above but of course, there is other necessary stuff like a cupboard, desk, mirror, and else to store clothes etc. Let's concentrate on more important fact rather than these.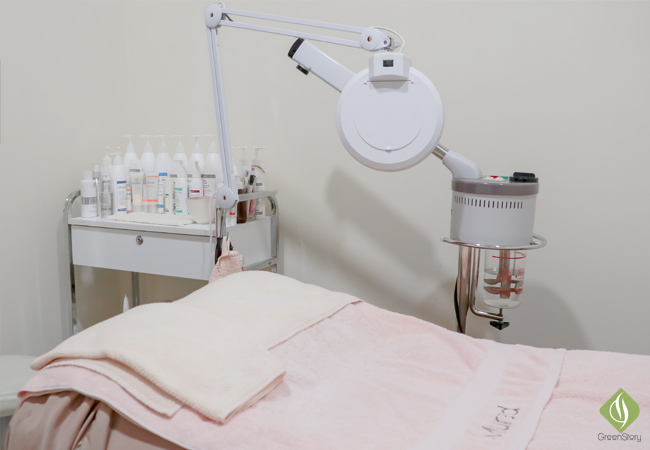 How the Murad Facial Treatment System Works?
Yes, they call it Murad Method Facial Treatment System. As I mentioned before, I was treated for two skin concern, pigmentation, and hydration, for my recent facial session. The whole facial treatment was done with four key steps.
Cleanse and Tone

– We always have that little amount of makeup when we go out, no? At least I do. Less or more, no worries. before starting the main facial treatment the cleansing and toning session will ensure the that our skin is free from any other surface pollutant. They used a non-drying cleanser and also a relaxing massage session ensures that skin is at its optimal state to receive further specific treatment.

Treat and Repair

– My primary concern was hyperpigmentation. I was treated with antioxidant-rich vitamin C treatment to restore the skin glow and radiance. Also, the congestion I had was cleared with an expert care.
This step was not only applying product but I was constantly feeling the care of my therapist. Relaxing massage in between and various stage of cleansing the products applied.

Final Mask (with optional secondary treatment focus)

– Final mask and eye mask will always be there focusing the primary concern but there is an optional masking step as well to treat secondary skin concern. [The optional step will add additional cost to your facial treatment package. Anyone can skip it according to their budget.]
Lines and wrinkles were my secondary skin focus. For that, I was treated with a soothing seaweed mask to treat my fine lines and wrinkles. The mask was kinda cold to feel and I really enjoyed having it on my face that I almost fell asleep!

Hydrate and protect

– To finish the facial treatment the products will be used are rich in antioxidant and with powerful sun protection. So that the skin will be protected and hydrated as long as possible.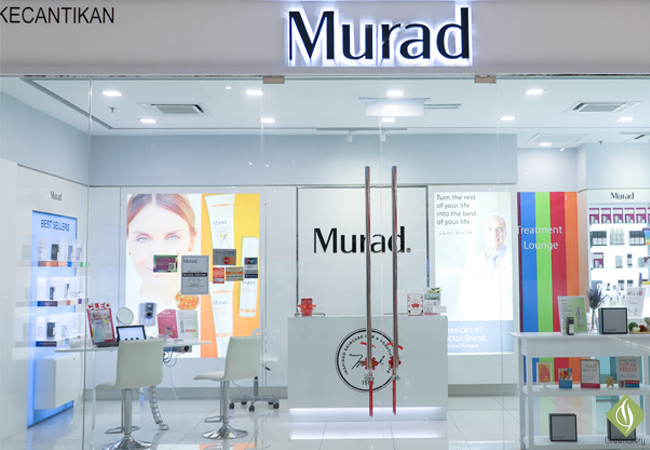 All the products used in the facial treatment are Murad professional products. However, after the facial treatment session, you can also consult on what skincare products should be used at home to care your skin further.
The whole facial treatment at Murad took me about 1 hour 20 minutes. 50+ minutes for the treatment and rest for the pre+post skin consultation. However, I felt the whole time just flew by! Needless to say that my skin felt refreshed instantly right after the facial. I felt my stress from the hot and tiring day was gone like magic. It was simply amazing and I loved it.
Actually, I felt quite elated and I think I'm might start visiting Murad Skin Center regularly, not every month but at least in a quarter/year. The pigmentation and hydration care treatment I tried was priced initially RM359 and with the additional care for secondary skin concern, it is priced at RM559.
[signoff][/signoff]