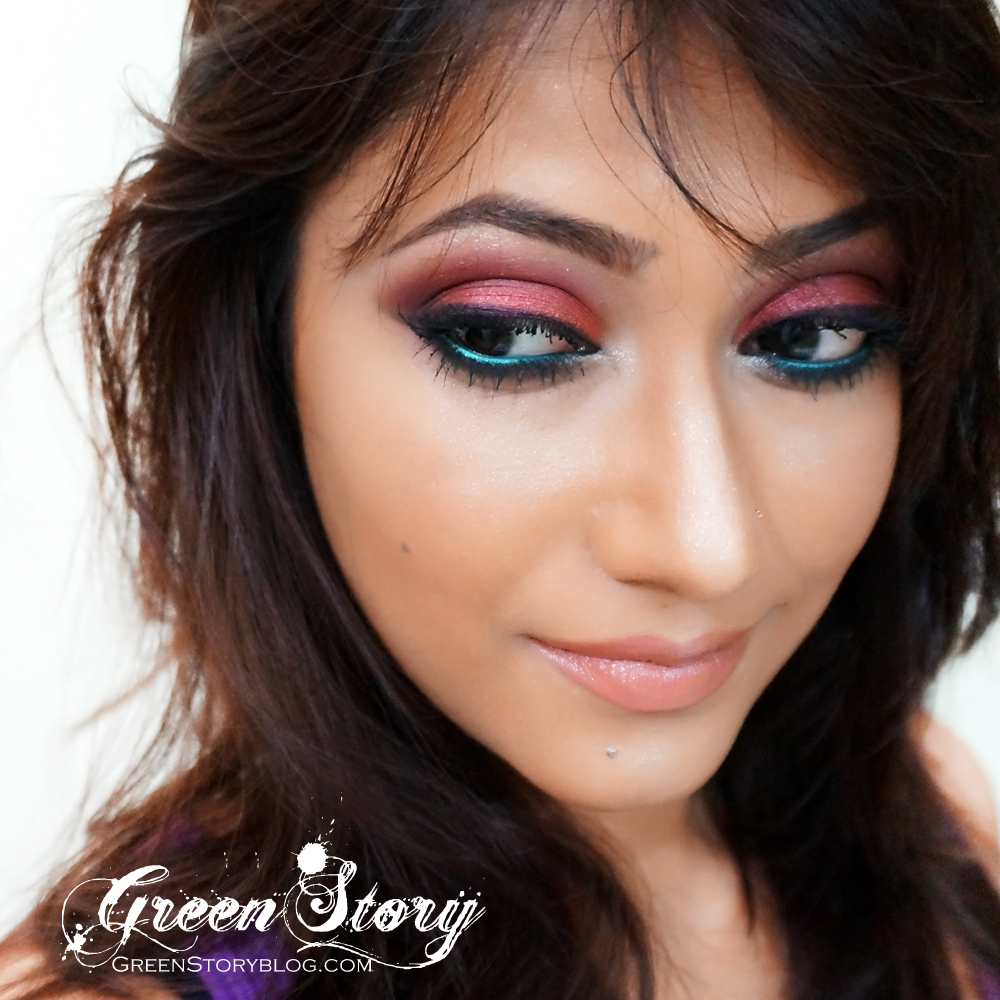 Earlier this week I created this Fall Makeup with Urban Decay Vice 3 Palette. Life is quite busy right now, cant really manage time to shoot pic-torial. So thought to list up product I'have used for this look.


How I created the eye look: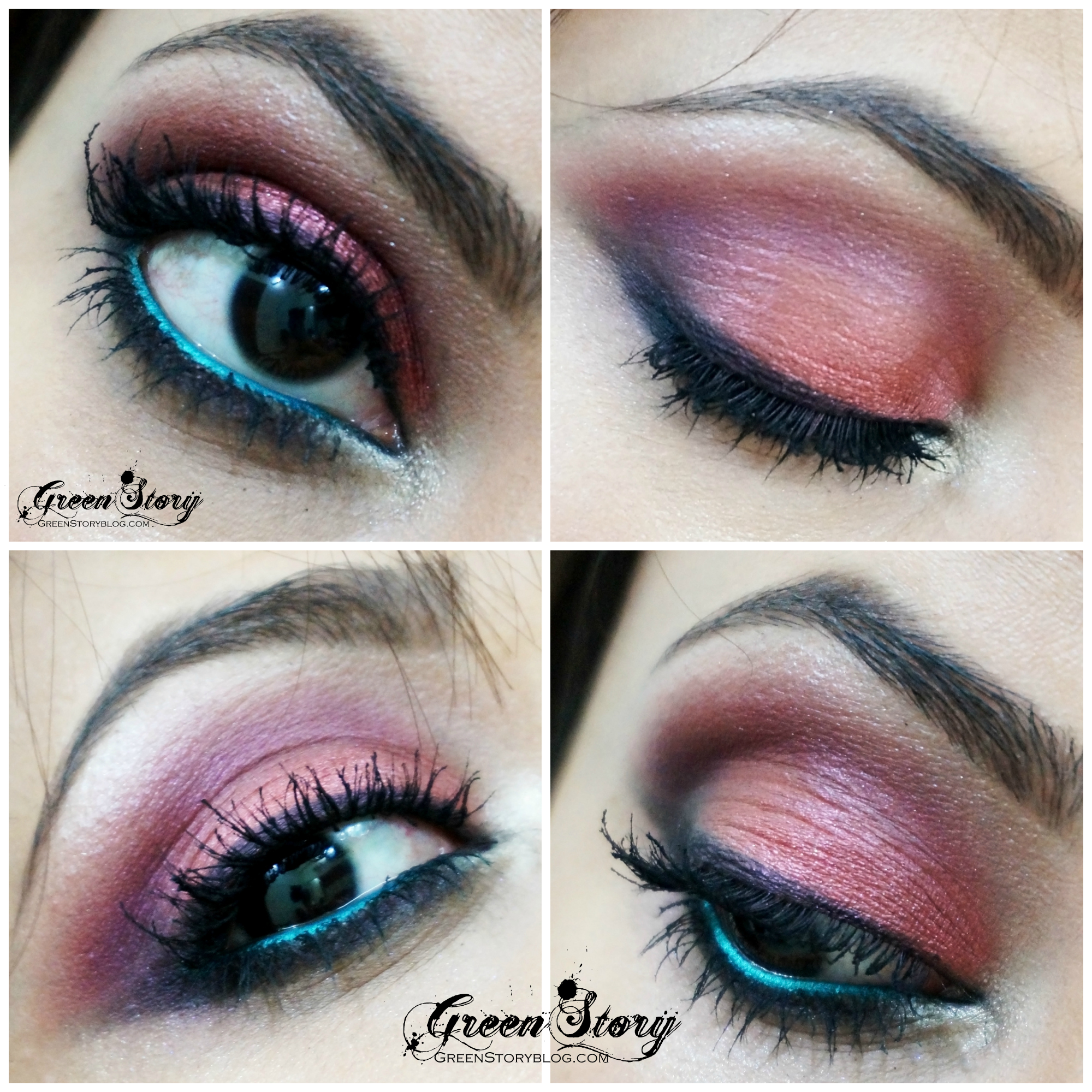 I started of with an eye shadow primer ofcourse. Used Essence I heart stage shadow base and blended that allover the lid. First I took the warm brown shade 'Downfall' from Vice3 palette and applied that into the crease area. Then with the shade 'Alchemy' defined the crease more and also slightly overdrawn the crease. Applied 'Sonic' allover the lid and blended that with crease color 'Alchemy'. Then with the shade 'Bondage' defined the outer corned a bit. Highlighted my brow bone and inner corner with 'Boby Dazzle'. Lined my upper and lower lash line with 'Bondage' and 'Revolver' mixed together. I applied Maybelline Colossal turquoise in my lower water line to brighten up the whole eye look. Lastly, applied few coats of Essence Go Wild Lashes mascara.
For Brows Ive used ELF brow kit in mediium.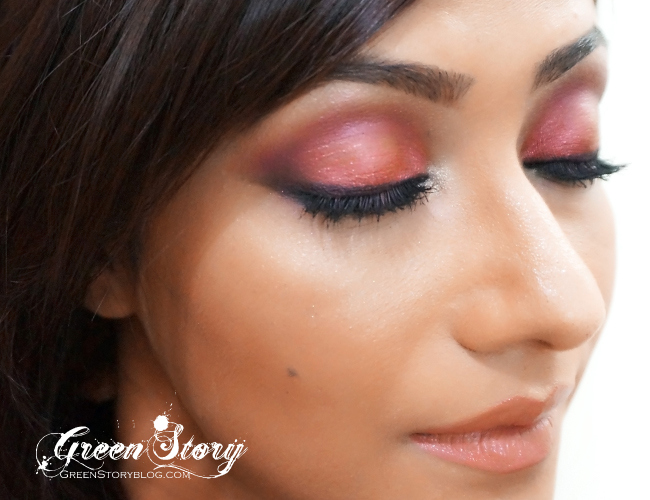 For Face Makeup:
*Maybelline Baby Skin Pore Eraser
*Urban Decay Naked Skin Foundation in Shade 5.5
*MAC Pro Longwear Concealer NC35
*Urban Decay Razor Sharp Ultra Definition Finishing Powder
*The Balm Bahama Mama Bronzer
*Nars Outlaw Blush
*The Balm MaryLouManizer Higlighter
*MAC Fix
*I used Urban Decay Revolution Lipstick 'Liar' in lip.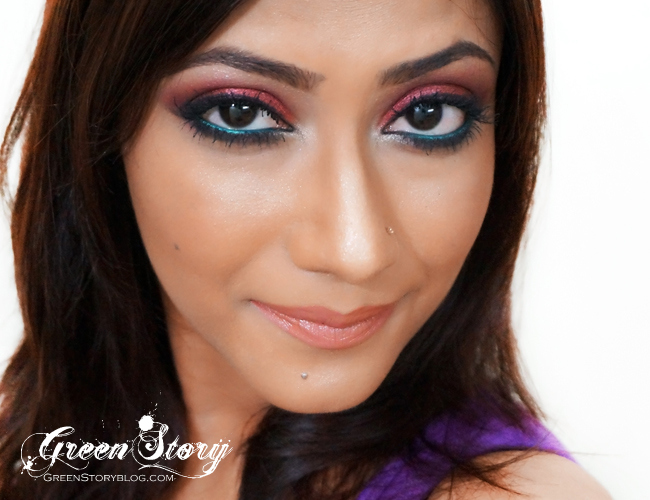 Hope you liked my fall makeup with Urban Decay Vice 3 palette.



[signoff][/signoff]