Today I'm quite excited to review Bourjois Rouge Edition Velvet Lipstick. These lipsticks were the best found of this month and I'm totally hooked with them.
When it comes to lipstick I'm totally a matte person because matte formula lasts long in my lips. Also, I prefer that lipstick that I can forget after applying, hate that fact of re-applying. So far one of my favourite for matte liquid formula was Stila Stay All Day Liquid Lipstick until I got my hands on Bourjois Rouge Edition Velvet Lipstick. Trust me, no kidding, I didn't even like LimeCrime Velvetines after getting my first one.
[wp_ad_camp_3][/wp_ad_camp_3]
At first I was sceptical about Bourjois Velvet Lipstick. There is total eight shaded available in the market. I bought one only, Grand Cru, to try. As soon as I realised its fantabulous quality I had to get more.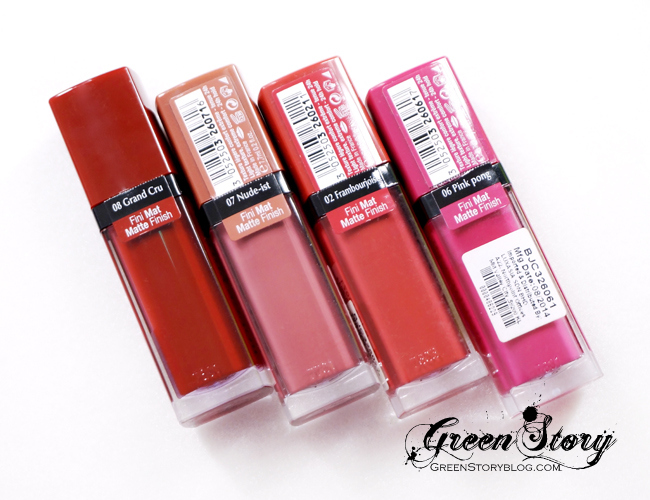 Till now I have got four of them…

*Grand Cru 08
*Nude-Ist 07
*Frambourjoise 02
*Ping-Pong 06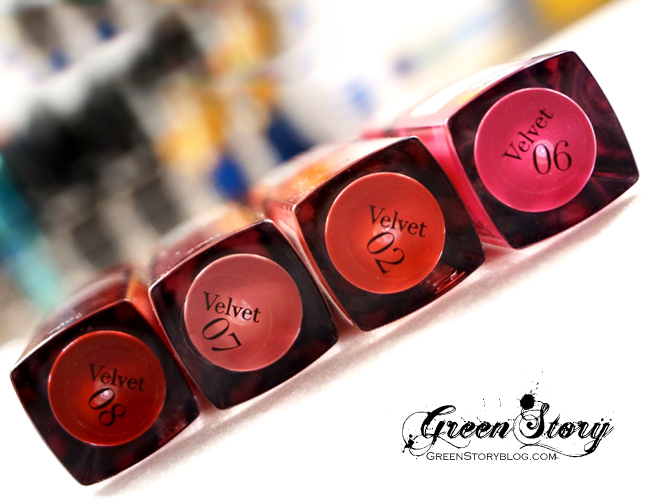 About The Product:
These lipsticks come in a clear tube so you can see the lipstick colour it consists. Has a doe foot sponge applicator which is soft, precise and great at picking the product from the tube. Few of the lipstick smells slight paint like, but that's not really overpowering. The square shape of the tube might give you bulky feeling. Overall packaging quality is nothing luxe but not even poor. It's just standard, there is nothing to complain actually.
[wp_ad_camp_3][/wp_ad_camp_3]
Formulation:
First, I want to tell you guys the most amazing fact about these lipstick. It's lightweight, I mean it is literally super lightweight than any liquid lipstick I've experienced so far. Once it dries I forget that feeling of wearing lipstick. I love this feeling.
Texture-wise Bourjois Rouge Edition Velvet Lipsticks are smooth and perfectly pigmented, turns into velvety matte texture when dried. Unlike other hyped liquid lipsticks, Bourgeois velvets are not drying at all unless you have super dry lips and doesn't crack on lips when it's dry. The lipstick doesn't dry up within a second, it takes about a minute, which means you have the freedom to make your application perfect and precise. They are extraordinary long lasting, I wore them morning to night, ate, drink up to my head but after everything my lipstick was there. Note that I'm not talking about the stain, end of the day the actual lipstick was intact always. I was pleased to see the lightest color 'NUDE-IST' performs the same as the darkest color. As because they don't dry hard so it does transfer a bit.

About the Shades…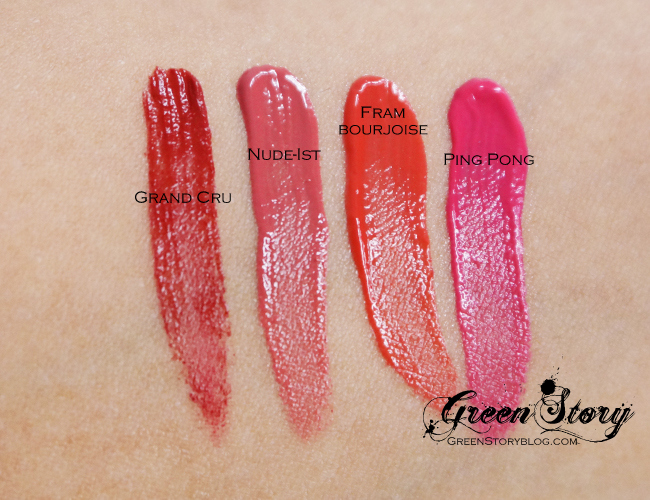 Grand Cru is a deep dark blood red, slightly cool toned. This shade is my favourite of four. An awesome color to rock in fall and winter. It's a unique shade of red that never owned before. Absolutely love it.

Nude-Ist is your everyday pinkish rosy nude. It has that perfect hue of color that is suitable for all skin tone. Regardless of skin tone, you don't have to worry with Nude-Ist if it's going to wash you out or not.


Frambourjoise is a fun shade. Its pink and its coral and sometimes it feels kind of a red shade. It's not a soft shade, it not deep either. Therefore its makes a safe shade for almost everyone and every occasion.


Ping-Pong is almost a fluorescent pink with cool undertone yet it's not any awkward kind of neon you'll be afraid of. If you are a bright lipstick lover you'll love this shade.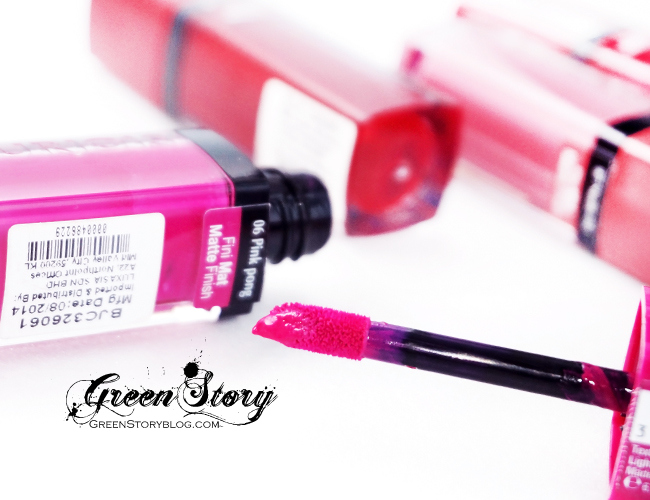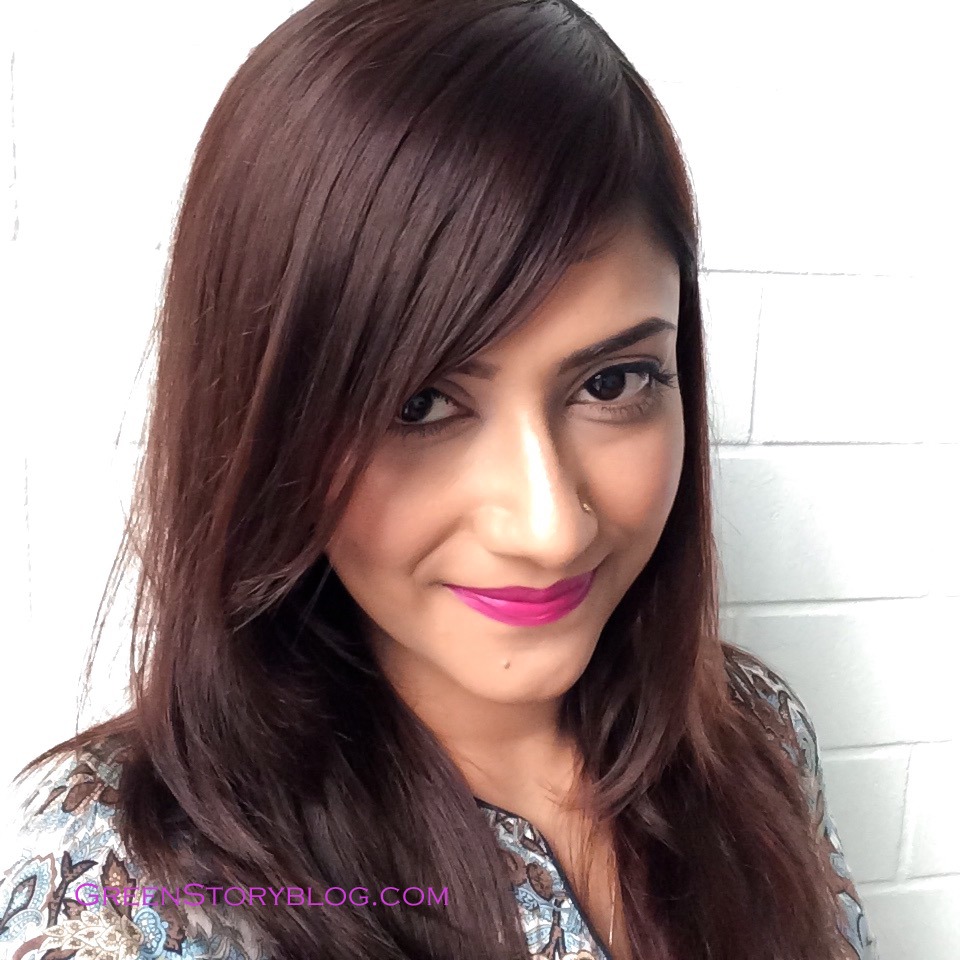 Overall Thought:
With Bourjois Rouge Edition Velvet Lipstick, you'll get the high-quality product in a drugstore price. Without any doubt, they are in my top favourite list right now. Yes, I do love my Stila ones but they come with that heavy price tag. In this point I really wish Bourjois will come up with more shades.
Another fact I must mention, you can wear these lipsticks with your desirable opacity. Apply a thin coat first, spread and even out with lip brush then you'll get softer opacity. After first coat gives it a minute to dry then layer up the second coat, you'll get more intense color.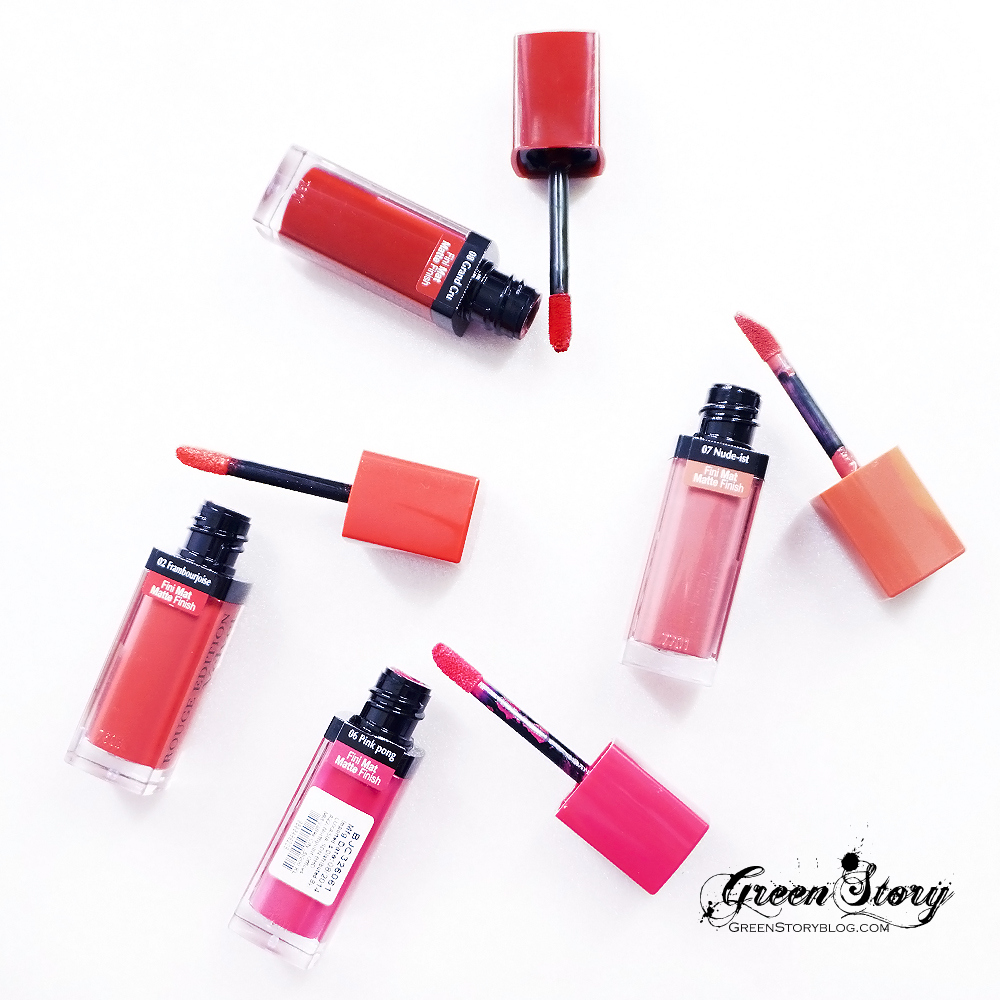 If you haven't tried them yet then I highly recommend to give it a try.
[color-box]
Availability & Price:
Boots/Superdrug: £8.99
Watsons Malaysia: RM39 (approx)
[/color-box]


[wp_ad_camp_2][/wp_ad_camp_2][signoff][/signoff]