Hie there? I hope your new year is off to a great start! I'm here literally for the first post of the year and it's about Fenty Beauty Lipstick. Since Fenty Beauty by Rihanna Launched in the market it was always the hype. Although they deserve that especially for their face products (read my previous article here). Just at the end of 2017, Fenty Beauty launched their Mattemoiselle Plush Matte lipsticks. This was, in fact, my last makeup purchase of 2017.
Initially, I was eyeing on Freckle Fiesta. I went to Sephora just on the released date but evening and found out Freckle Fiesta is already out of stock. The sales assistant said it was the bestseller of the day. It has to be, that brow is gorgeous with a perfect warm undertone. However, I wanted Saw-C as well. Because it's a perfect matte orange shade.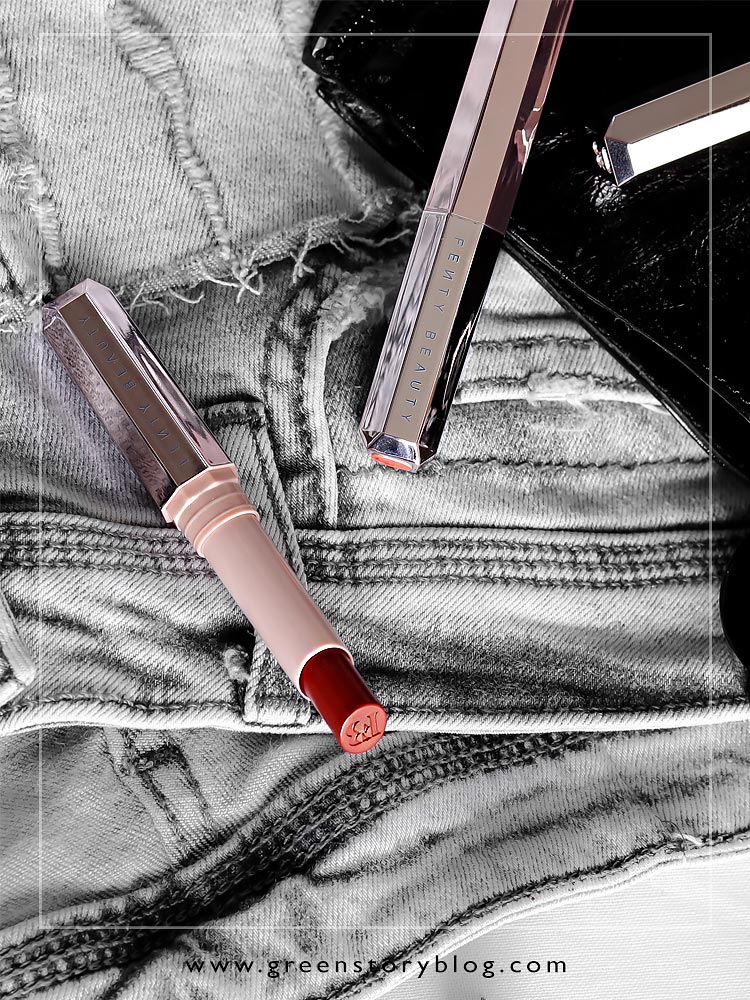 I ended up buying Fenty Mattemoiselle Plush Matte lipsticks Saw-C and Shawty. Shawty is a brown as well but in a dark deep manner. I found out when I mix Saw-C and Shawty it turns out just the Freckle Fiesta shade. Jackpot! Thus I had to get those two shade.
Above in the first picture of this article I mixed two shade, Saw-C and Shawty to get the color Freckle Fiesta. It turns out pretty well. In fact, it looks just the same as Freckle Fiesta. What you think?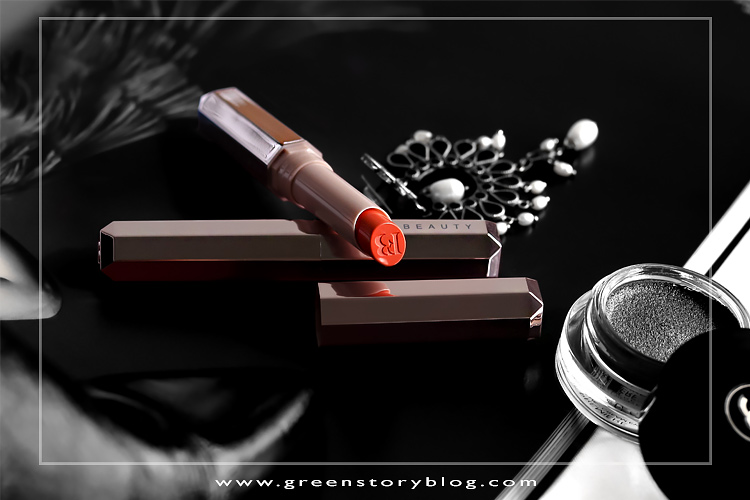 These matte Fenty Lipsticks are nicely creamy in texture. Actually most of them. A few of them vary at consistency. Like Saw-C and Up 2 No Good doesn't glide as creamy and smooth as the Freckle Fiesta and Shawty does. But they are not as bad as you can't wear, they're good. These lipsticks have no smell and last on the lips pleasantly long time.
Fenty Mattemoiselle Plush Matte lipstick packaging looks sleek from far but I'm totally not a fan. Up close, the packaging gives me a cheap feeling, specifically the inner tube. Fenty could've done it better for sure. Looking at the price, packaging and lipstick quality I would, apparently, choose MAC lipsticks over Fenty Mattemoiselle Plush Matte.
Fenty Beauty Lipstick, Mattemoiselle Plush Matte Swatch:
I skipped swatching blue and other popping shades. Here are the swatches of 11 Fenty Beauty Lipstick –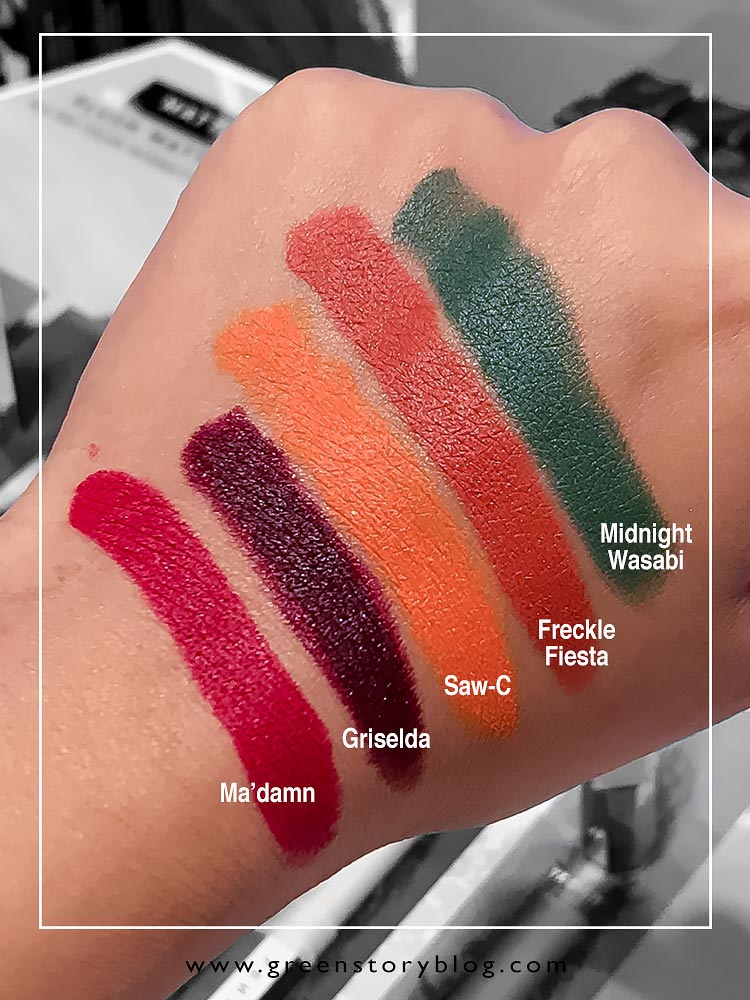 Ma'dam
Griselda
Saw-C
Freckle Fiesta
Midnight Wasabi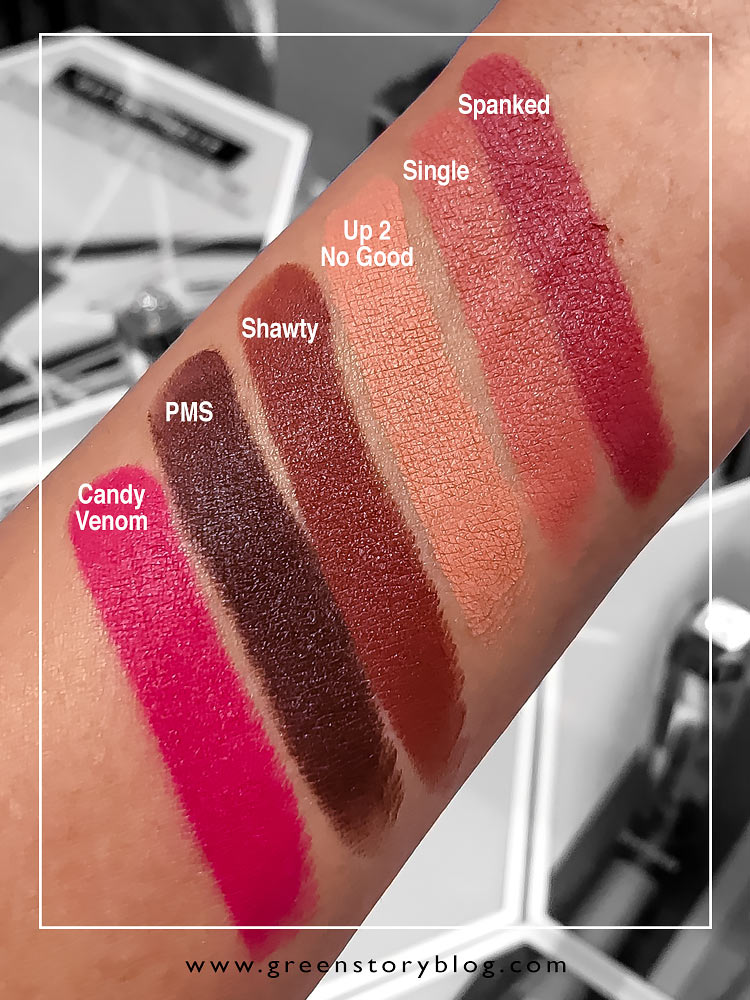 Spanked
Single
Up 2 No Good
Shawty
PMS
Candy Venom


Did you get or planning to get any of the Fenty lipstick? If so which one? Let me know in the comments below 🙂