Don't you agree that getting a facial spa is pretty much one of the most relaxing experiences and the perfect remedy to rejuvenate our skin? After all, it's not easy to take a break from our busy daily life. I find it absolutely rewarding when I can indulge in a facial spa treatment, especially at home. Because you might need one in an emergency!
Just like a few days before it was my wedding anniversary. I and Husband were spending time together on a remote side of Cox's Bazaar (BD). I badly needed a morning facial spa just the very day because 'Me Time' is so important. 6 easy step of facial spa and my recent favorite Mamonde Rose Bubble Mask rescued me big time.
I thought I would share those key steps to creating a spa-like environment and kick-start your DIY at-home facial mask treatment. Not for an SOS situation only but you can apply this method any time you want; after a long day at work or running errands away from home.
A regular facial routine is always recommended by experts to achieve a healthy, glowing skin. Not only facials help even out the skin tone, one can also enjoy multiple deep cleansing benefits and experience overall rejuvenation.
Does it interest you?
Step 1 – Eliminate Disruptions
– Give a heads up to the people around you to allow you 30 minutes of facial spa time. This is to ensure that you can completely enjoy some uninterrupted "ME" time. You may also consider turning off your mobile, or at least put it on silent mode.
Step 2 – Gather Your Spa Supplies
– Have it your way with a comfy robe and slippers, sufficient water, some healthy snacks, scented candles and soothing music. Remember to also include all necessary facial equipment such as a headband, wet tissues, face towel and most importantly your favorite facial masks. A leave-on or wash-off mask, anything you prefer. I've picked Mamonde Petal Purifying Bubble Mask (Rose) for this session which is a wash-off mask.
Step 3 – Set the Mood
– It wouldn't be a spa-like experience without you lighting up the scented candles and turning on a playlist that you can relax to. You may also opt for some essential oils of your choice to create the atmosphere you desire and to enhance the effect of your DIY spa day at home.
As because this session was kind of an SOS session for me so the wide open sea-view from my window and the jazz music played by the resort was I could have.
After the setup – Holà! You can now kick-start your DIY at-home facial mask treatment.
Step 4 – Cleanse Your Face
– This step of your facial spa is crucial. Cleansing helps remove dirt, oil, and impurities on the skin surface to give your skin a "clean slate". With cleansing give your skin a bit of exfoliation if possible. You can use any physical scrub that is available to you [e.g. Neutrogena Daily Scrub]. It will also ensure other products to penetrate optimally into the skin. Don't forget your toner after cleansing your face.
Step 5 – Pick Your Favourite Facial Masks
– Masking is obviously the main part of the facial spa treatment. Pick your mask depending on your skin need. For my special day, I obviously wanted to indulge in something best. Rose flower infused Mamonde Rose Bubble Mask is in fact made to prepare skin for important dates.
Alternatively, you can also opt for the facial mask layering if you have a couple of mask available around you.
Step 6 – Moisturize
– If you have opted for the wash-off mask (i.e. Clay Mask/ Bubble Mask), then the final steps to your DIY facial treatment will include moisturizing the skin. Continue by applying the similar steps you'd complete in your daily skincare regimen. Finish off your facial treatment with a 1 to 2-minute face massage and be amazed by the overall effect!
You're done! – time to look in the mirror and kill the world with your beauty 🙂
If you find yourself getting caught up in a busy lifestyle, don't wait just follow the steps above and give yourself an experience of being at a spa right at home.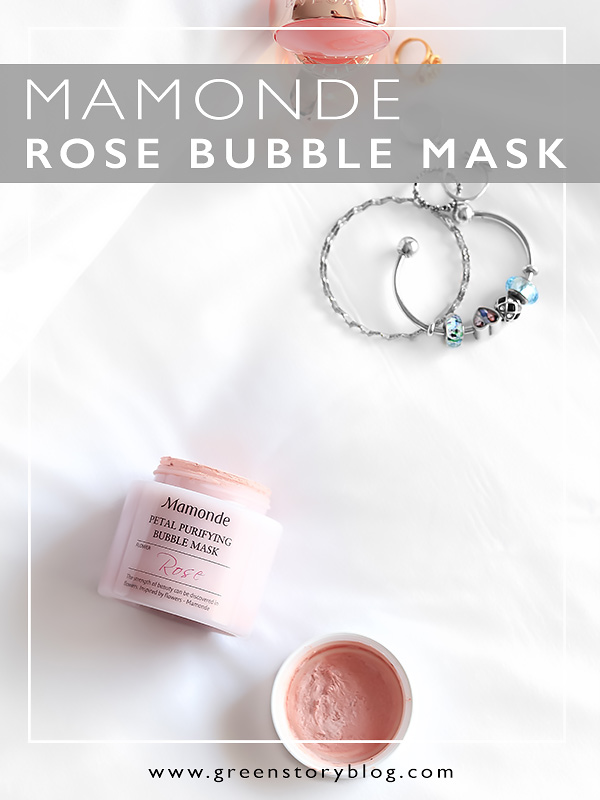 Mamonde Rose Bubble Mask (Petal Purifying)
This is a new facial mask by Mamonde. The Petal Purifying Bubble Mask is infused with visible rose petals together with green tea and peppermint extracts. It helps revitalize stressed skin caused by external environments, bringing dull-looking skin back to life. Green tea is well known for its anti-oxidative property and the peppermint extract helps maintain adequate moisture on the skin surface.
Mamonde Purifying Bubble Mask is just the right thing to combat dull and tired looking skin. When applied, it forms soft, fluffy and chiffon-like bubbles to purify and give skin a clear complexion. After each application, this Rose mask almost instantly gives skin a radiant look.
Suitable for:
Dry Skin
Dull and Fatigue Skin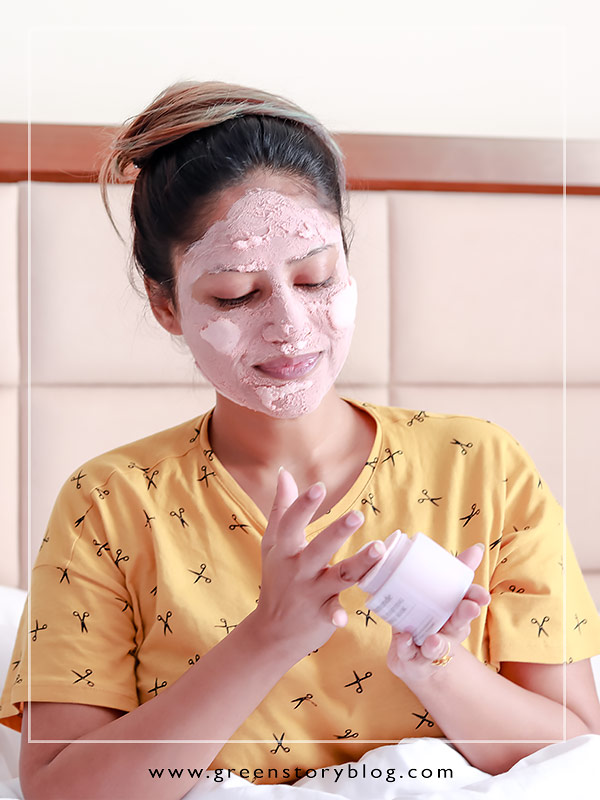 How to Use Mamonde Purifying Bubble Mask:
After cleansing, refine the skin with toner. Take out a generous amount of the Purifying Bubble Mask on dry hands. Because if you keep the jar open for long, with air contact the mask will form bubbles inside the jar. Apply the mask all over the face except for eyes and mouth area. Once fine bubbles are formed (approx. a minute later), apply warm water and massage the lather gently for a minute or two. Wash off thoroughly with warm water.
[wp_ad_camp_3][/wp_ad_camp_3]
[color-box]
Shopping Info:
Mamonde Petal Purifying Bubble Mask | RM85 for 100ml jar
Available at Mamonde Beauty Counters at Aeon 1 Utama, PJ, Aeon Mid Valley Megamall, KL, Parkson Suria KLCC, KL, Aeon Bukit Indah, JB, Aeon Tebrau City, JB, Aeon Queensbay Mall, Penang and, Parkson Gurney Plaza, Penang.
Mamonde Rose Bubble Mask is also available on 11street and Lazada.
[/color-box]
Essential Read:
[signoff][/signoff]