Follow Me, a brand under Tohtonku Sdn Bhd has launched the Follow Me Buy & Donate Campaign 2016 that is currently ongoing from 20 October 2016 until 30 November 2016 to help raise funds for Rumah Caring Old Folks Home. Located in Kajang, Selangor, these non-profit old folks home caters not only to citizens aged between 50 years to 95 years, but it also shelters wheelchair bound old folks who require special needs and attention.
According to Wendy Yap, Founder of Persatuan Rumah Caring Kajang, the home has been grappling with the rising cost of operations and provisions in the last few years. Apart from the daily basic household needs, nursing service and cost of health supplies are also increasing.
"The average cost of running the home is about RM14,000 a month. We are left feeling helpless at times without financial aid. Therefore, we are really grateful to receive donations from corporate and individual donors," said founder, Wendy Yap.
Through this campaign, Follow Me hopes to raise funds through the sale of any of its Follow Me products, where with every RM10 spent on Follow Me products, RM1 will be donated to the Follow Me Buy & Donate Campaign fund. The funding will be used to help fund the household expenditure of the Rumah Caring Old Folks Home.
"We are indeed moved by the fact that despite the funding issues and uncertainties that loom over the shelter; this has never been taken as an excuse to compromise on the love and care the old folks deserve. As a well-established home grown brand in Malaysia, we feel compelled to do our bit to contribute back to the society. I sincerely hope that this campaign would garner support from the public and together we can help raise funds to provide better nursing, health and logistic care to the old folks and disabilities here in Rumah Caring Kajang," said Jessky Hah, Product Manager of Follow Me.
[wp_ad_camp_3][/wp_ad_camp_3]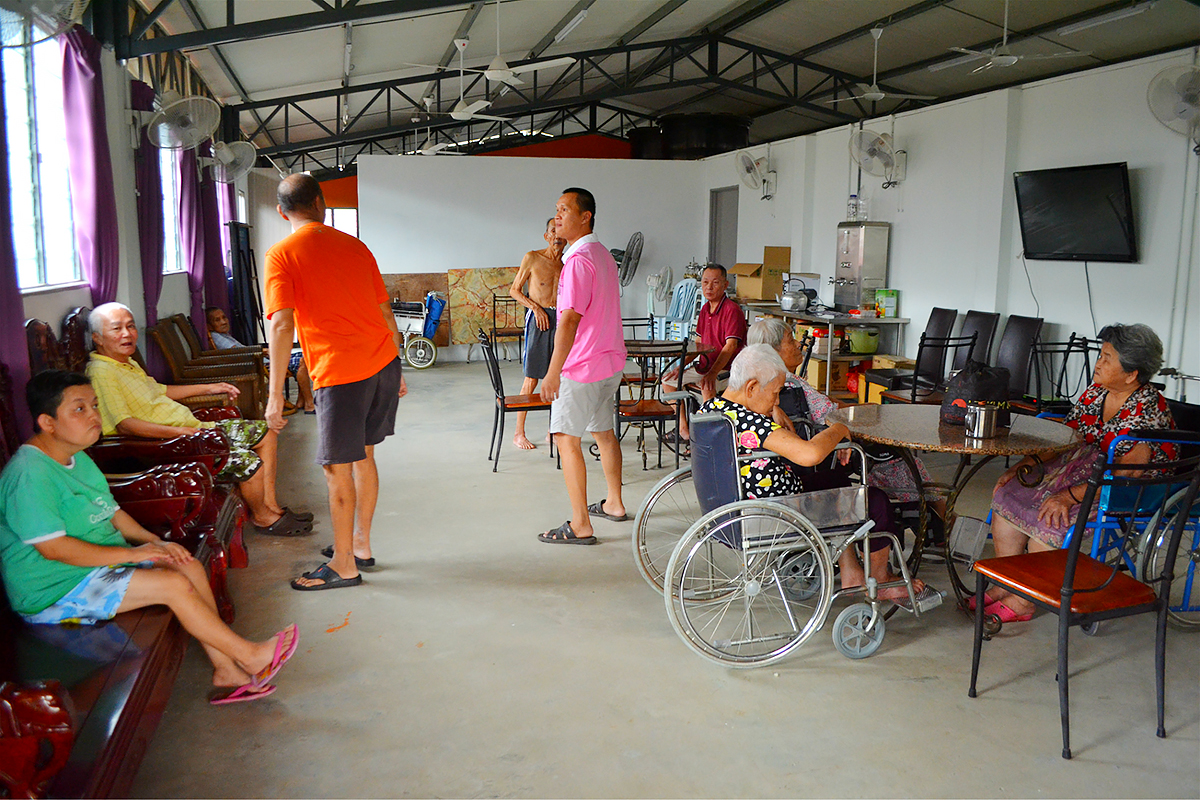 [color-box]
About Follow Me
The Follow Me brand started out in Penang in 1983 under the purview of Tohtonku Sdn Bhd. Tohtonku itself was established in 1964. It has been a family household brand synonymous with an all-encompassing range of personal care products. The products carried by Follow Me ranged from haircare to skincare and body care catered for everyone in the family. These were not only of high quality but were affordable as well. Follow Me is proud to be one of the largest homegrown brands in Malaysia.
Website: http://www.tohtonku.com.my/
Facebook: https://www.facebook.com/followmefollowlove/
About Persatuan Rumah Caring Kajang Selangor
Persatuan Rumah Caring Kajang Selangor was established in May 2004 by social worker Wendy Yap who has worked relentlessly over the past 20 years to improve the lives of underprivileged persons in the society. It is a non-profit organisation looking into the welfare of the needy.
The association also runs a rehab centre that has helped more than 3,000 addicts over the years along with Rumah Caring. Apart from that, it ministers to single mothers and their children, helping them to be independent again through financial and emotional support. It is also heartening to note that many of these children have grown up to be high-flyers. Till date, about 100 families of the single parent are under its care.
Website: http://rumahcaring.wixsite.com/rumahcaringkajang
Facebook: https://www.facebook.com/PersatuanRumahCaringKajangSelangor/
[/color-box]
If you would like to support this campaign, head to any Tesco retail outlets in Malaysia, purchase preferred Follow Me products. Follow Me products ranged from haircare, skin care to body care.
Your support is very much needed for the association to continue serving the community. We look forward to your involvement in not only giving us financial assistance, but also any donation in kind that you think may bring joy and solace to persons under the association's care. We welcome you to visit the old folks or bring the children out for short trips.
*** Press Release.
[signoff][/signoff]