Us, those who love doing makeup and has quite a lot (although no amount of brushes are enough) brushes in our collection often at the end of the week we face a brush cleaning fight. Don't we? It's always a battle to deep clean those delicate makeup tools as well as finding a proper cleanser that is kind and effective enough for brushes. I went through a lot of trials and fail with a variety of Makeup brush cleaner. When Sigma Beauty launched their Sigmagic Brushampoo last month, addressing that it is 100% natural and effectively deep cleanse I was very much excited to try the product out. Won't deny, I wasn't confident enough either that this will work the way it claims :p However, as because I'm a big fan of Sigma Brushes, I had that good hope as well.
A couple of weeks ago I got the Sigmagic Brushampoo in hand. It comes in a 150ml pump bottle. Love how convenient the packaging is. The pump helps to dispense just the right amount of product.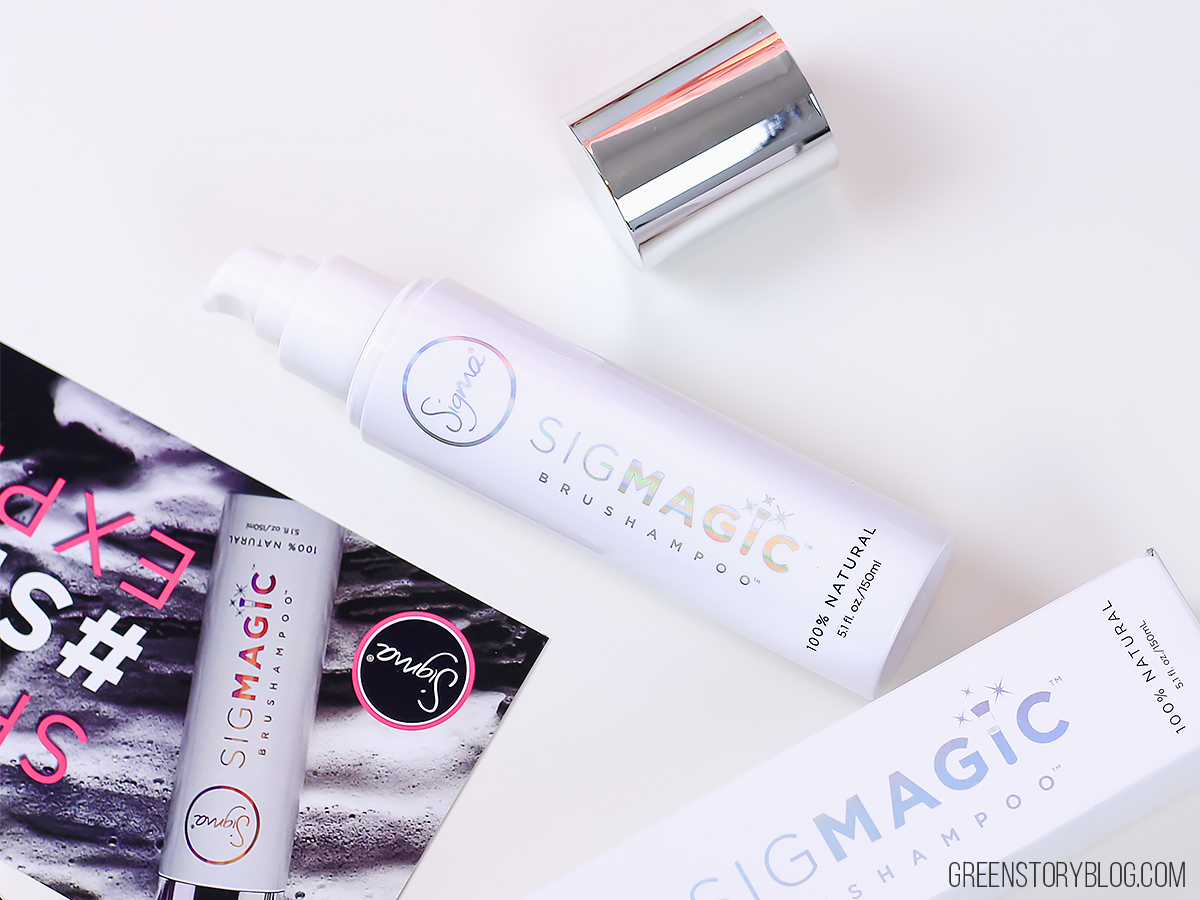 Ingredients of Sigmagic Brushampoo by Sigma Beauty:
Sigmagic made of 100% natural ingredients as followed…
Deionized Water
Virgin Coconut Oil
Certified Sustainable Palm Oil
No Additives or Preservatives
Sigmagic

Brushampoo claims to:
clean 100%
Breaks down build-up
no stiff residue
antimicrobial
Which means your brushes, especially those natural bristles one, will remain harm free from any harsh chemical and as clean as new.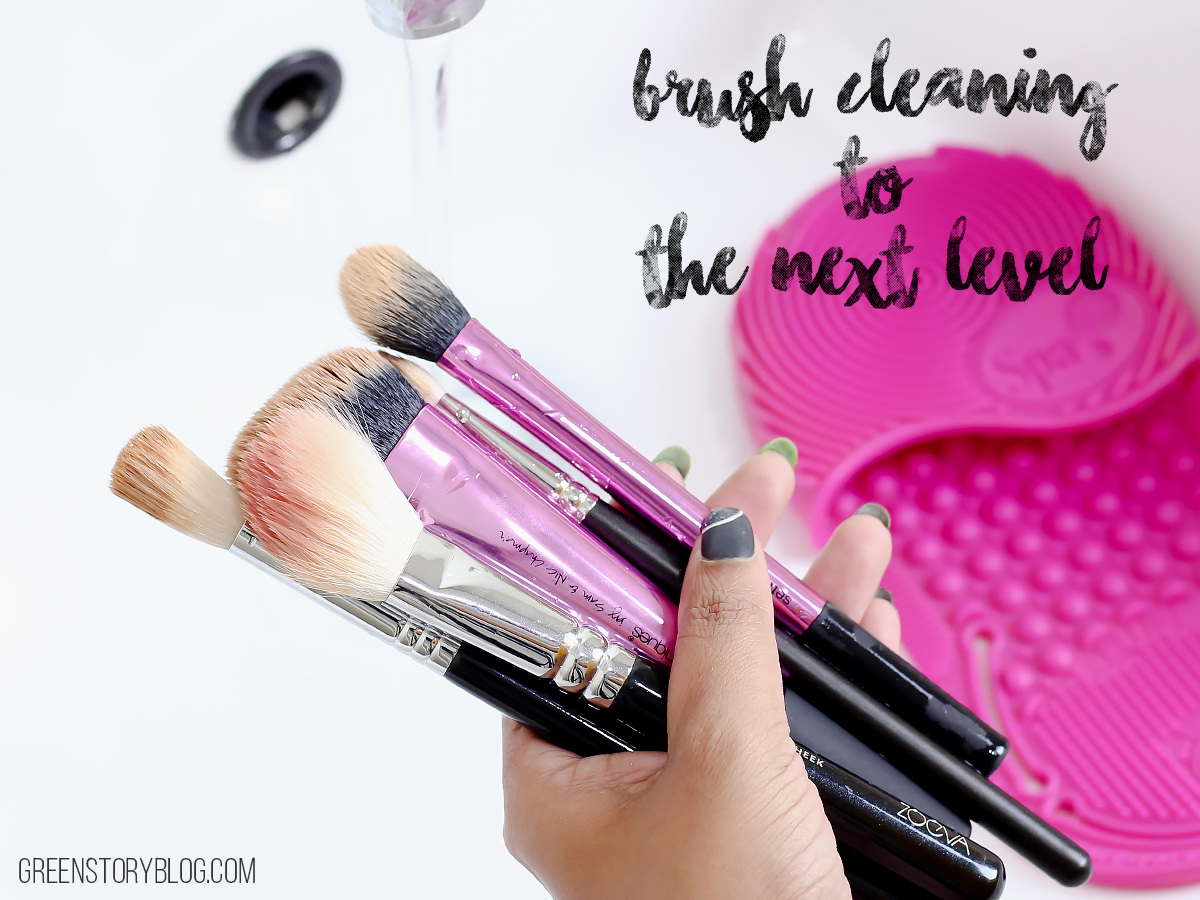 I was skeptical at the beginning. Thought this is just another brush shampoo with a bit higher price tag. I also expected a gelly-ish product inside. But turns out the Sigmagic Brushampoo has a water like consistency and no scent in it. When it touched it doesn't feel soapy at all. But when I started swirling my dirty brush in it then it started its magic. I was surprised to see that it doesn't require a lot of product either. 2 to 3 pump of the product is enough to clean a dirty foundation brush.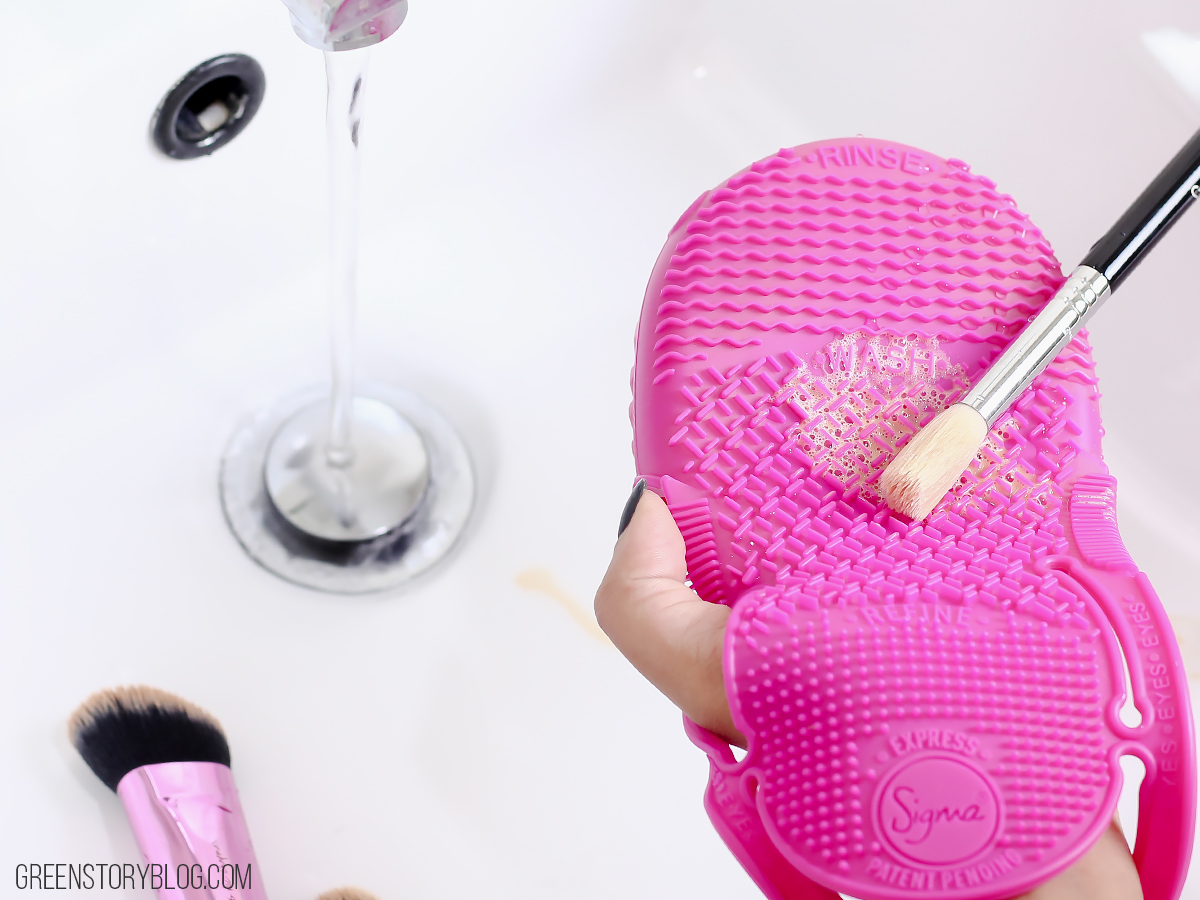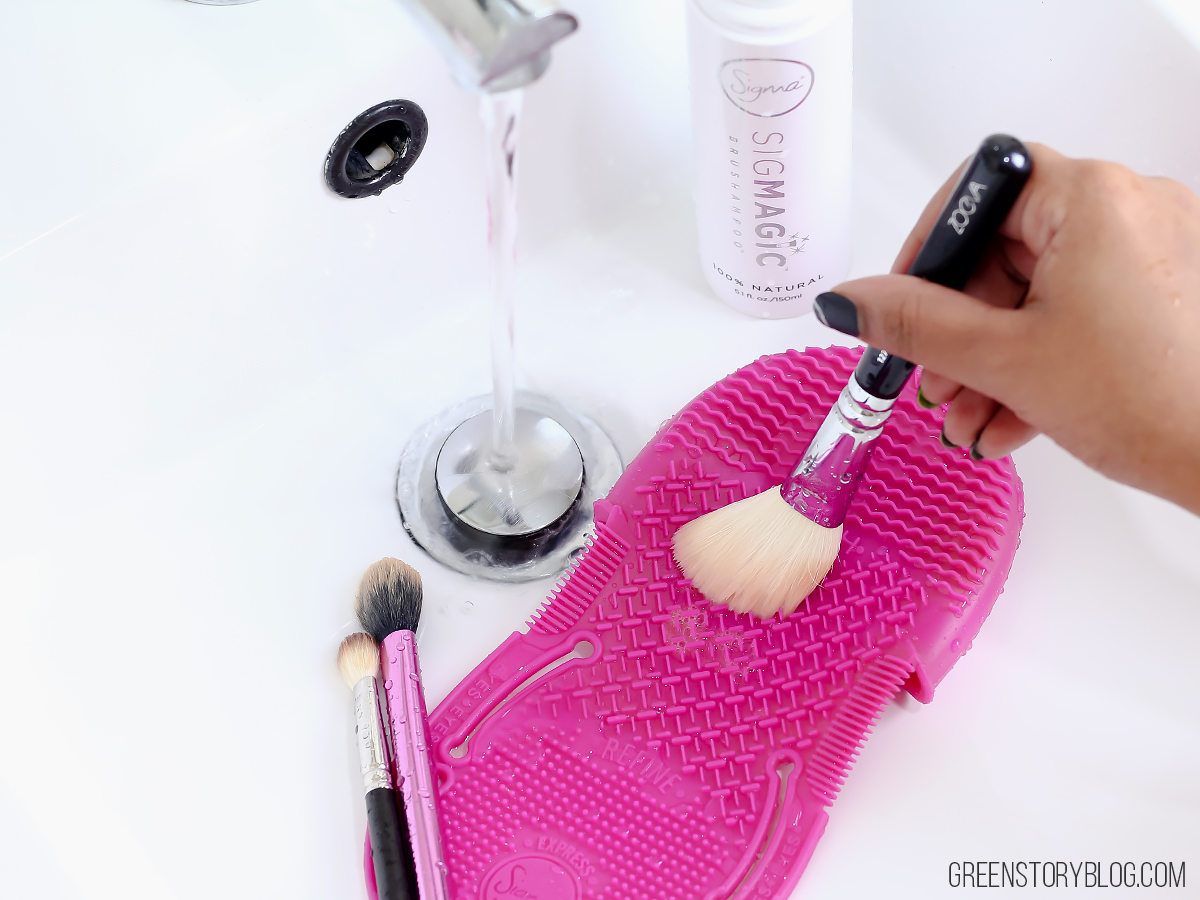 Till I got this I was religiously hooked with Daiso sponge cleaner to clean my all makeup tools. That is cheap, cleanse well but that was quite harsh. But Sigmagic turns out to be more effective with way too less effort and added care of brush health.
To start the cleaning process, I wet my brushes beforehand. Take 1 or 2 pumps directly in my Sigma Spa Glove and then swirl the brush softly over it. The shampoo dilutes the dirt almost instantly and starts lathering up. It takes less than a minute to clean all the makeup residue and their stain. Lastly, I simply rinse the brushes in the running water.
Sigmagic Brushampoo is also easy to rinse out. It doesn't leave any foam or oily/stiff feeling in the bristles either. My brushes feel super soft and revived after their shower with Sigmagic Brushampoo.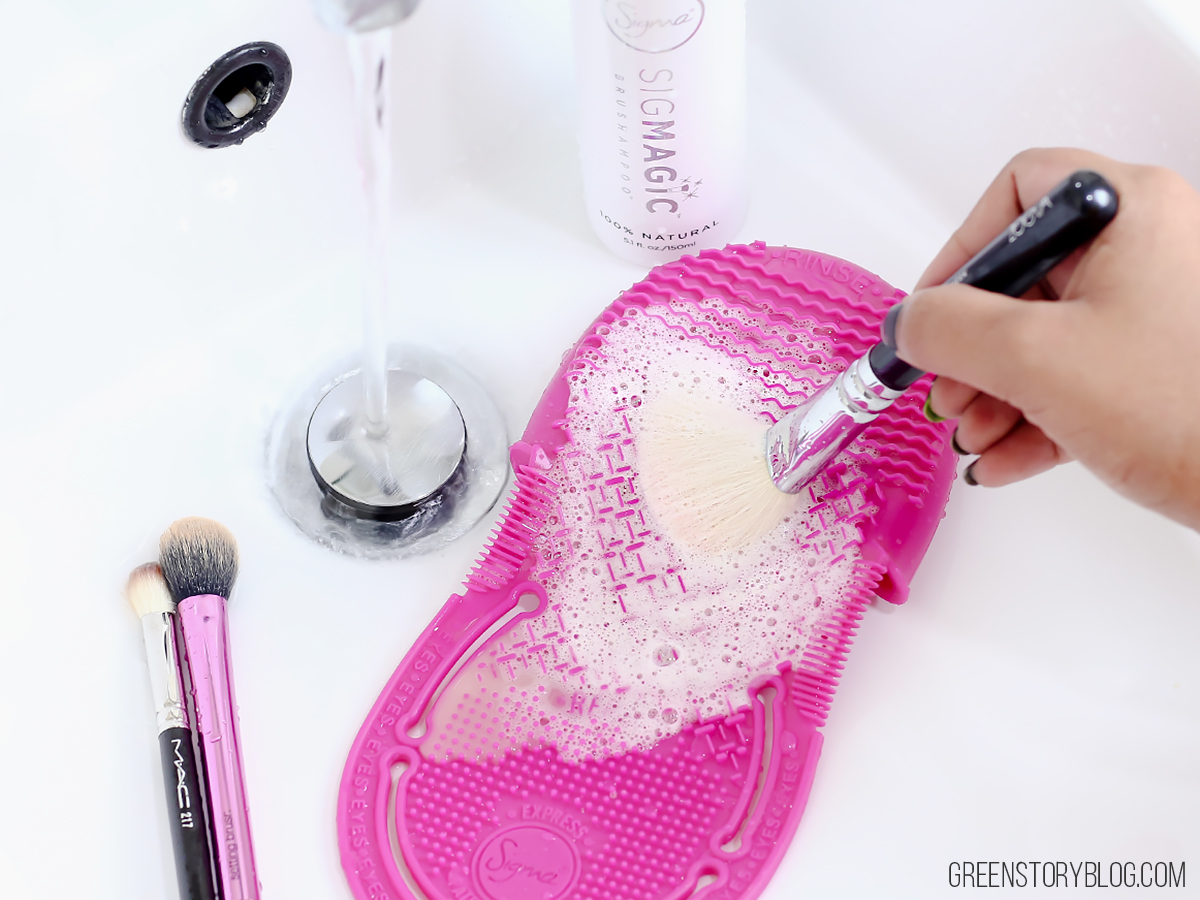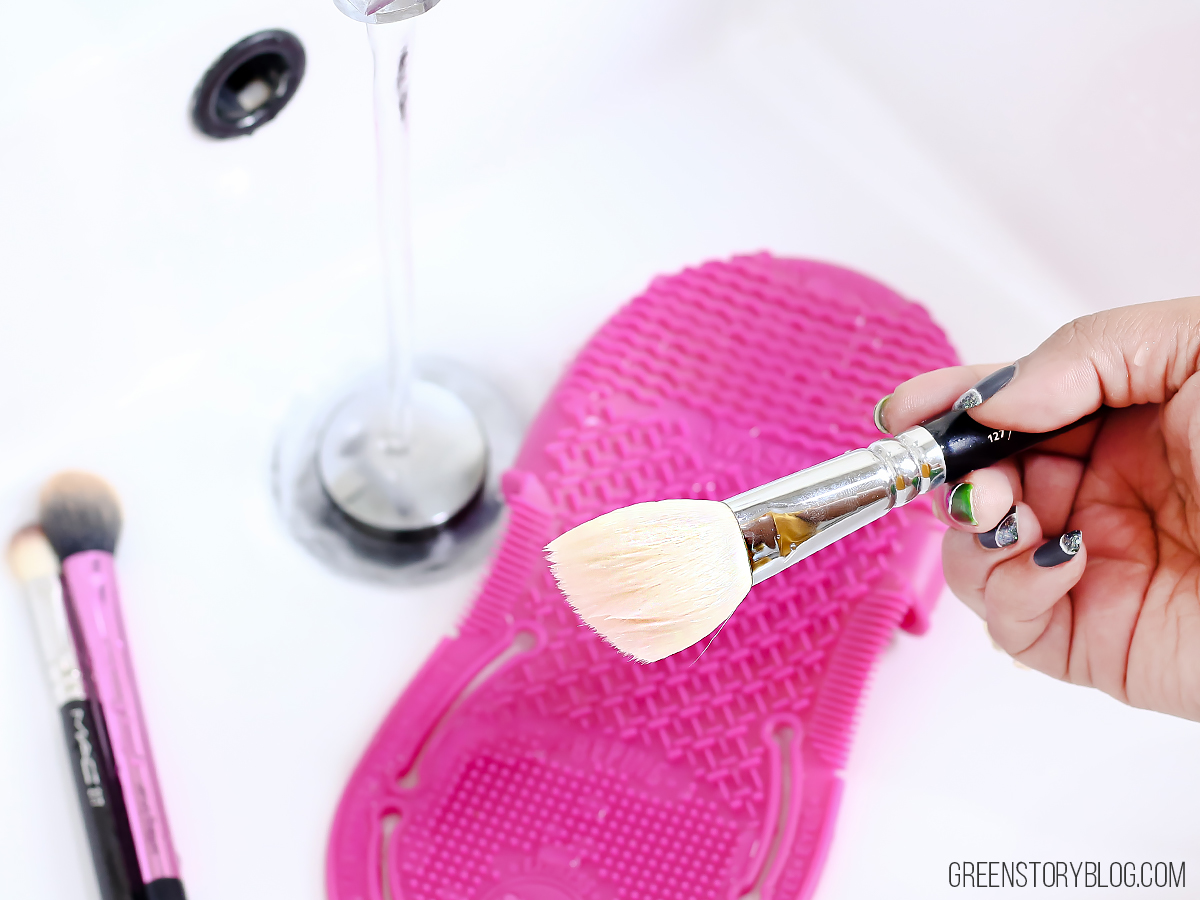 I'm completely impressed with the product. It takes a fraction of the time to deep clean my brushes than before. Additionally, I'm now cleaning my beauty blender with Sigmagic as well and it works perfectly. After all the brush shampoo is antibacterial as well.
Although, the shampoo felt a bit pricey at the beginning. Now, when I'm using it I realized I need just a little amount of product. Thus, this 150ml gonna last me for a long time. Therefore, the product is totally worth the price.
Overall, just the way I love sigma brushes fell in love with this new Sigma invention, Sigmagic Brushampoo aswell. I've never used a brush cleaner that gets rid of all pigment and makeup mess this fast and just with a tiny drop. It works surprisingly just the way it claims. Surely it is on my repurchase list and I highly recommend this if you haven't tried it yet.
*** PR Sample.
[color-box]
Shopping Info:
Sigmagic Brushampoo | $15 (shop here)
10% off storewide using the code – 'GreenStory'
[/color-box]
Wondering how to dry makeup brushes properly but on a budget? I have your back, posted about my cheap but effective way to dry makeup brushes, have a read.