Hello there? How's your holiday goodies shopping going on? Grabbed all you wanted? Anything left yet? Have you got the Kat Von D Metal Matte Eyeshadow Palette? If you haven't then let me tell you, this is a must-have. In my judgment, this is the best eyeshadow palette of this year's holiday collection. Why? First of all, I bet you don't have an 11″ long palette in your collection. Yes, Kat Von D Metal Matte Eyeshadow Palette is this big..haha the size of it gave me hard time capturing pics!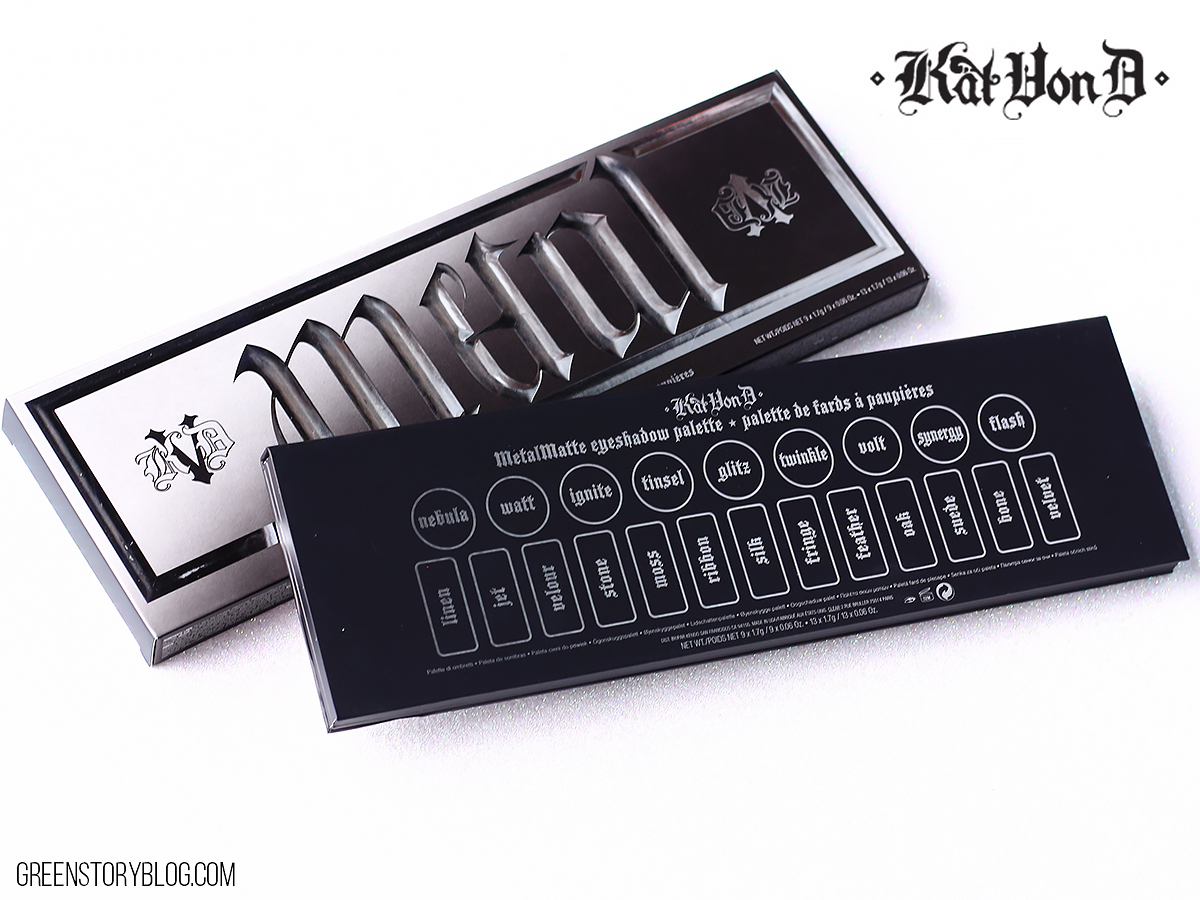 The Packaging of this palette is nothing extraordinary, a cardboard slim palette. Has KatVonD's fascinating artwork in it and at the back you'll find names of the shades and amount of product you'll get in each pan. The palette is mega-sized which is interesting however, I'm not sure if I like this fact. Due to its size, it's difficult to store, handle and undoubtedly travel-unfriendly. But whatever it is, I love it because of the actual product it offers.
Kat Von D Metal Matte Eyeshadow Palette consist of 9 Metal Crush eyeshadow and 13 Matte eyeshadow. I always wanted to try Kat Von D's Metal Crush Shadow formula. Love that 9 amazing shade comes with this palette. Her matte formula is also my favorite since I won the Interstellar palette. The palette also offers versatile undertone and finish, there are cool and warm, solid matte to satin and kinda glittery to fine glitter finish.
Metal shades here are simply Ah-mazing, each and everyone is super pigmented and consistent. All of them apply smoothly without any fallout and stays in place. They are vibrant and opaque in one swipe, blends with ease. The shade Nebula and Flash are my most favorite.
Mattes in this palette is not as consistent as metals are. Ribbon, Fringe, and bone are not as smooth and opaque as others are. And the white shade I find useless on my tan skin, I never actually used a white shade in my eyelid. Where the metals are good enough without a primer but matte shade in the palette needs a primer underneath to hold the opacity for a long time. I love the shade Velour and Moss the most among the mattes.
Swatch of Kat Von D Metal Matte Palette: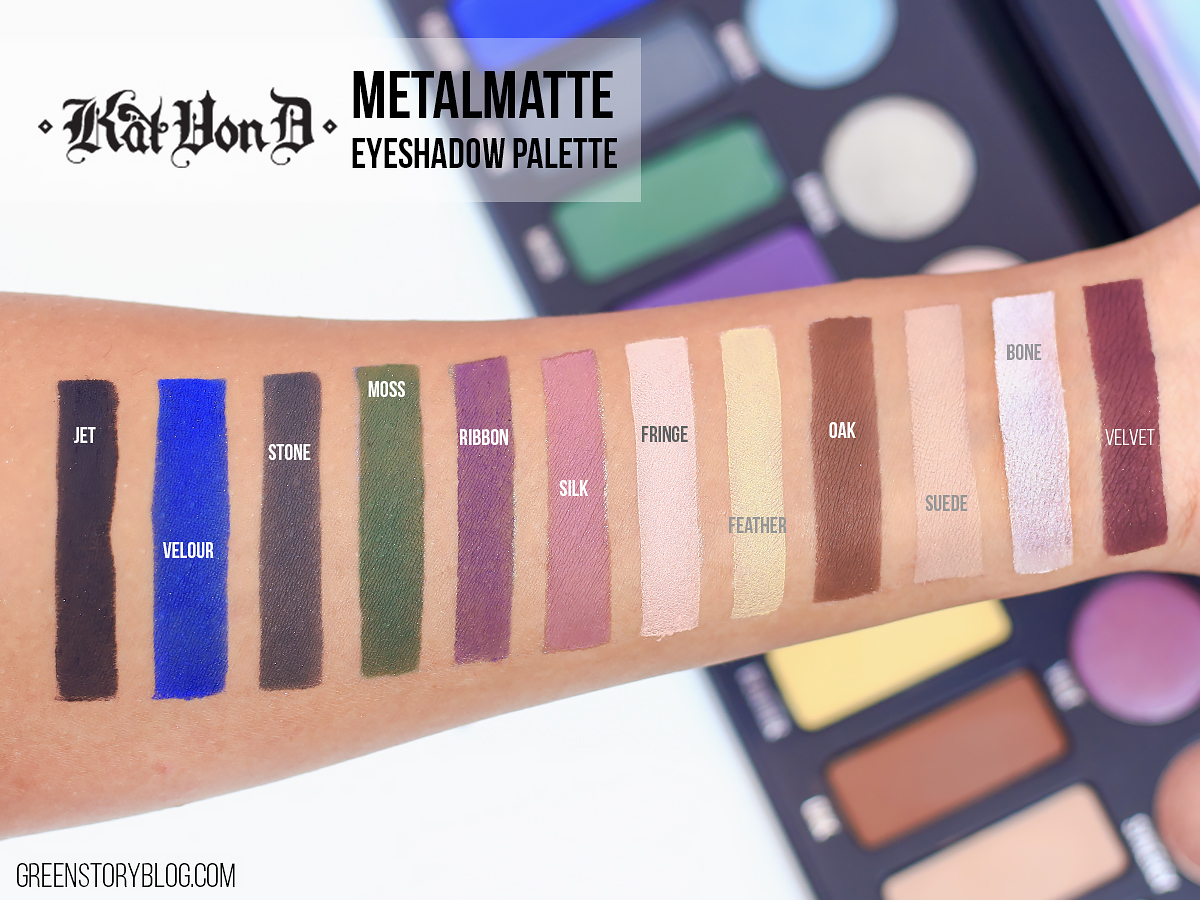 The look I created below using Kat Von D Metal Matte palette. I've used the shade Ignite in the inner corner, Ribbon in the lid, Velvet in the outer corner, Oak and Suede for my crease and Glitz mixed with Bone on my brow one area. I loved the outcome of this look.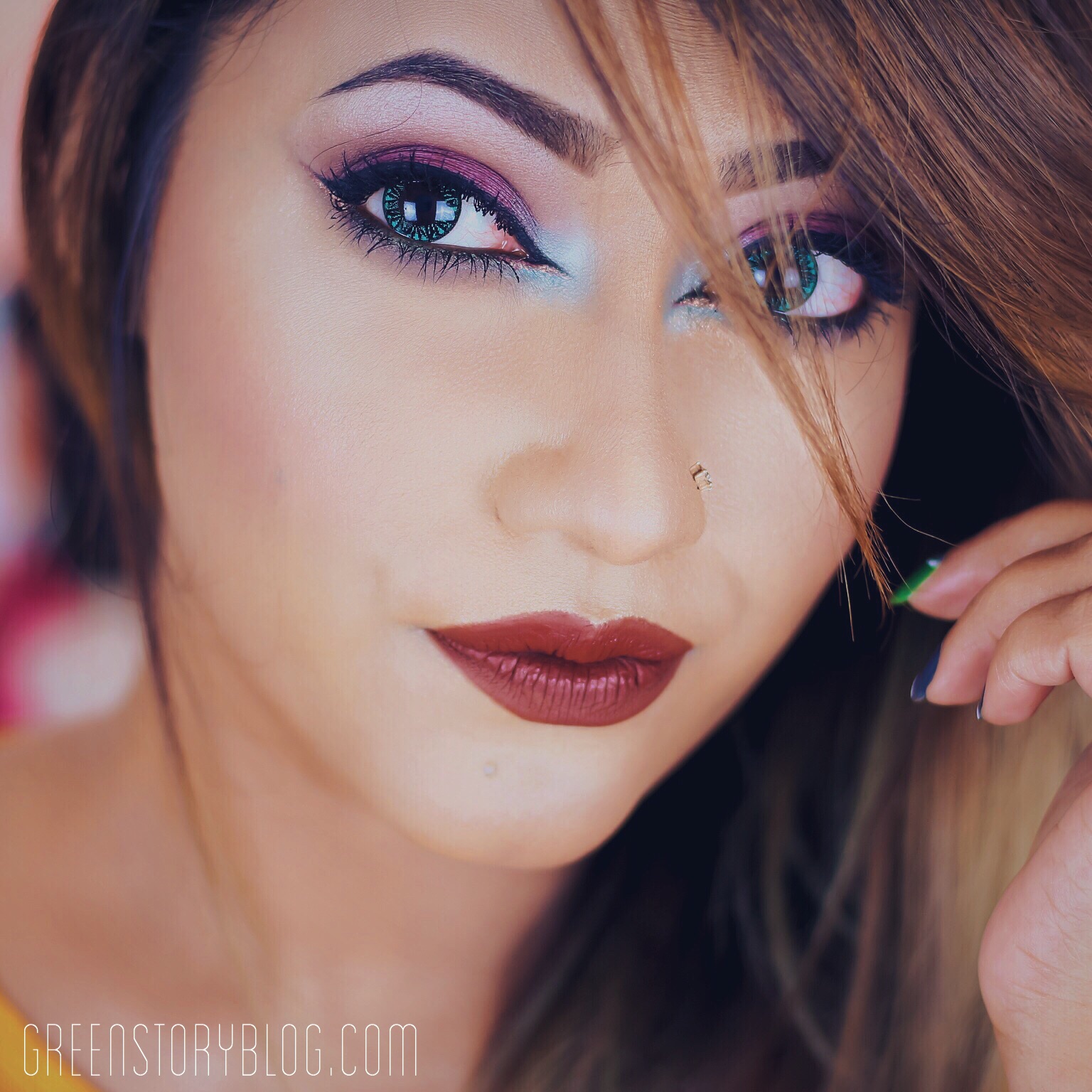 [color-box]
Shopping Info:
I got mine for $60 just when Sephora USA launched it but that doesn't seem to be available now.
Sephora Malaysia still has Kat Von D Metal Matte palette for RM210.
[/color-box]