A while ago I was story-ing at Insta my current blingy nails, did you noticed that? It's been a couple of weeks and my bling nails are holding up pretty well. So thought that this is the right time to share with you my experience doing gel nails and nail art at Maniqure Nail Salon, KL.
I know I'm writing nails after long but I do believe beautifully painted nails always help to amp up mood and confidence.
Whenever I'm in the mood for the manicure I often wondered what's the best places to get nails done in Kuala Lumps!
Do you feel the same?
I've tried a few nail salons before and at Maniqure it was my recent experience. I'm sure you get it already seeing my nail pic above this Nail Salon needed a shout out 🙂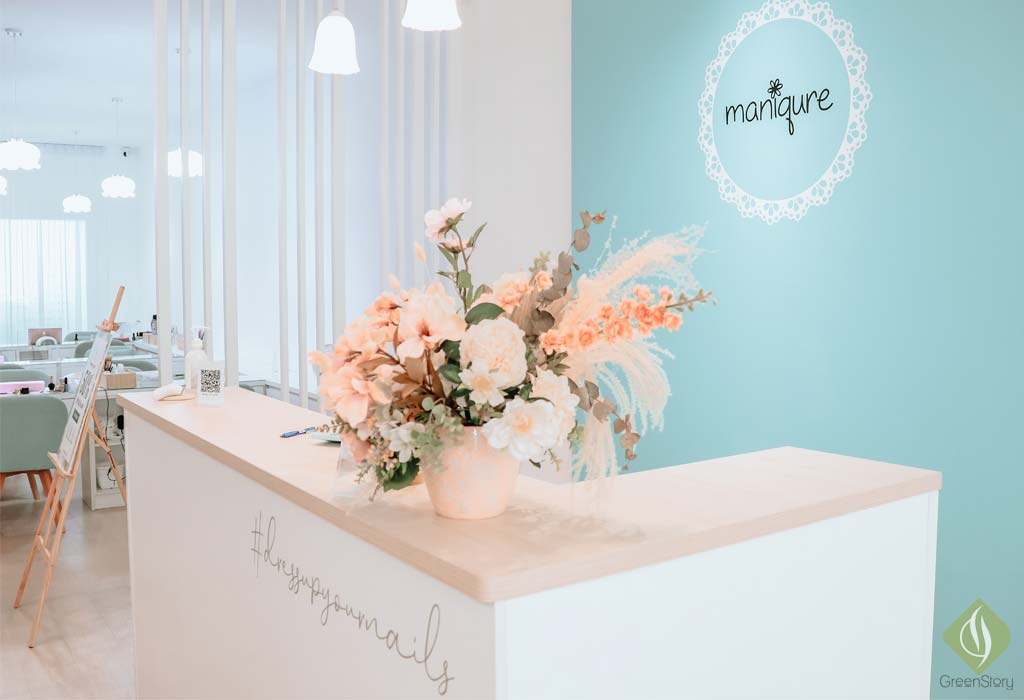 About Maniqure Nail Salon, KL
Maniqure Nail Salon is a freshly opened one at Sri Petaling, Kuala Lumpur. Just in case if you're reading me from Sabah then be happy! Maniqure actually has its main branch in Kota Kinabalu, Sabah.
Alongside their professional (and friendly) manicurist services, Maniqure nail salon offers an extensive menu of manicure, pedicure, pampering foot spa, nail care, and waxing services too. You will love this pastel themed, spacious, clean, and bright nail salon interior just as much as I did.
Although the RMCO period was over I was hesitant to take a salon service. I must mention, the entire time I was there at Manuqure the salon wasn't crowded, proper hygiene was maintained complying with the SOPs set by the government. It was truly a feeling of peace in mind.
My Experience doing Marble Bling Nails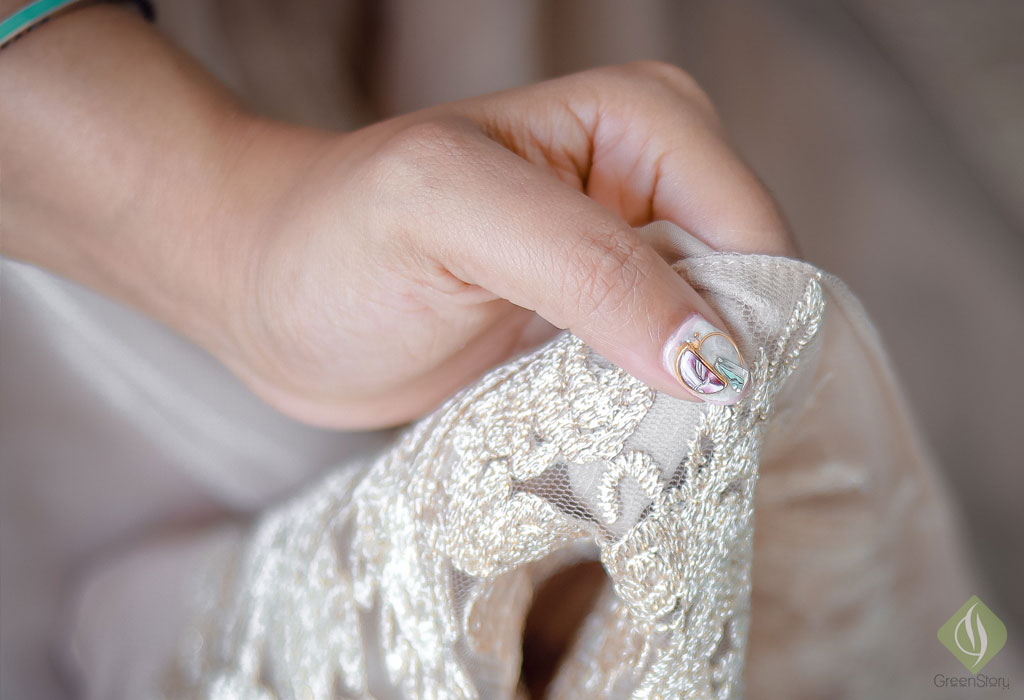 I like gel manicure from time to time for my nails mainly because of how long-lasting they are. If a gel mani is applied right it doesn't budge. Also, I can't deny the shine and glaze throughout a gel mani wear period. At Maniqure Nail Salon, I booked an appointment for a gel manicure and nail art. Yes, the simple gel mani is priced separately also the nail art.
Girl, it was difficult for me to choose a design I wanted to do for my nail. I mean they literally have a heavy catalog of nail design. Finally, after a couple of hours (no kidding!) I decided to go with Nero Marquina Marble Nails.
I didn't do any nail extension (that's also available with an added price) but went with my natural nail. Turns out my nail base was actually a little smaller to fit my preferred design in the right way. The manicurist, May, assisted me to adjust the nail art with smaller ornamental pieces. She took around two and a half hours to complete the whole manicure (gel nails and nail art) procedure. The end result was great and I left the saloon with some finest bling nails.
The manicurist said the stones and everything will be intact in my nails for a month at least. Yes, my nails already started showing growth. I might need to get the gel nails removed (free of cost at Maniqure) within another couple of weeks. So the one month time period is actually fine.
Till then,
I'll bee just enjoying looking at my pretty nails haha!
Overall, it was a great experience doing my nails done at Maniqure Nail Salon, KL. If you're looking to get your nails done I highly recommend you check out Maniqure. I'm sure you won't be disappointed.