Carrie, quite a renowned Malaysian drugstore brand that makes toiletries for juniors for more than 20 years. I'm sure you've noticed Carrie products in your local drugstores. The cherry on top, Carrie baby just launched baby care products specially formulated for newborn baby skin which are 100% Organic as well as Halal Certified.
Me and Teo baabi recently been trying out Carrie baby products (didn't you noticed that in my Insta-stories?)and we are totally satisfied so far. For Teo, 100% organic baby care products are always my top preference. Love these products more because they are Halal Certified.
Alongside that Carrie baby is also…
Hypoallergenic
Dermatologically Tested
Ophthalmologist Tested
Free of sulfates, soap, parabens, colorant, mineral oils, MIT
CARRIE Baby Bath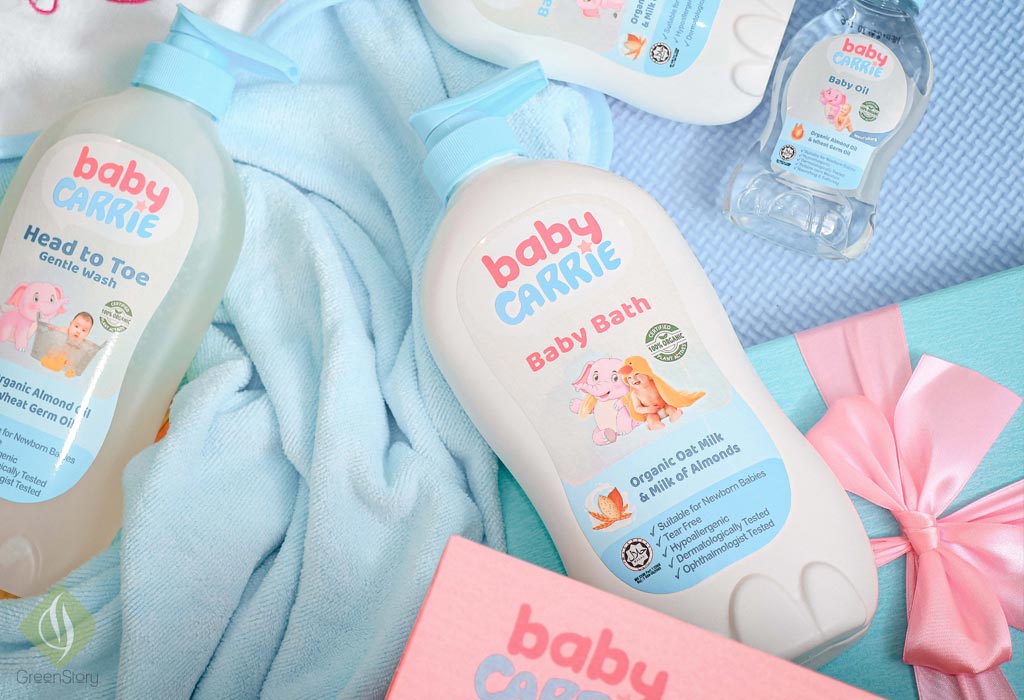 This baby bath is infused with organic oat milk & milk of almonds. A very gentle cleanser that is soap, parabens, colorant, MIT, and tear-free. Perfectly suitable for newborn to infant skin. Carrie baby bath is also enriched with Vitamins A & E, which also acts as an antioxidant to protect the skin.
BABY CARRIE Head to Toe Wash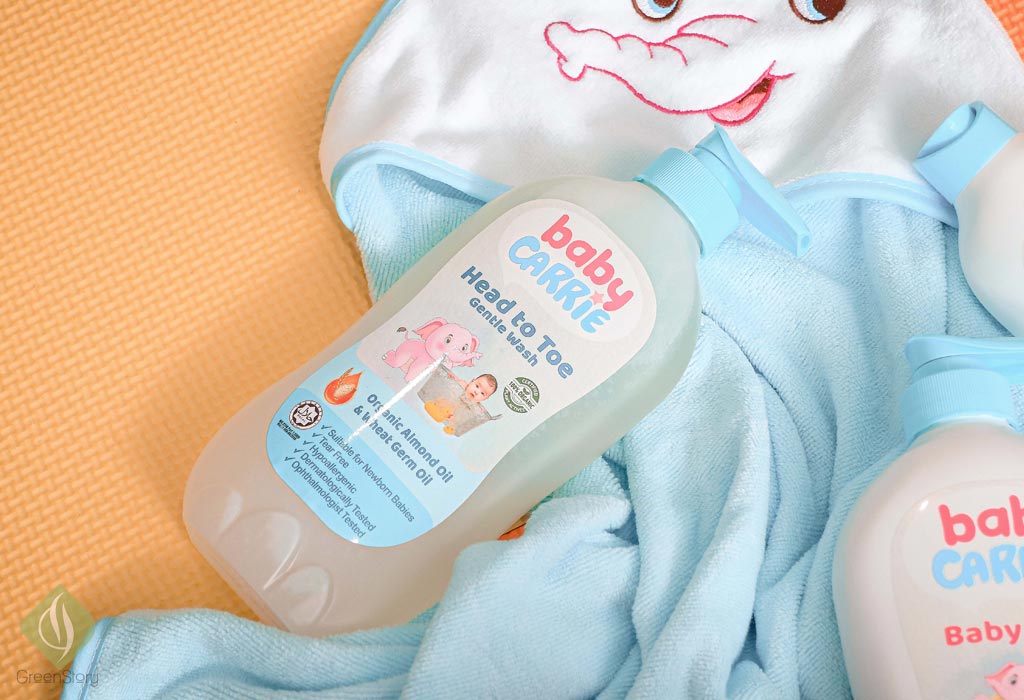 This head to toe wash is my top favorite for Teo among all Carrie Baby products I've been using. This is also a gentle cleanser for baby's sensitive scalp & skin, enriched with wheat germ oil, rich in Vitamin E.It intensively moisturizes baby's skin with infused organic almond oil and leaves skin soft & smooth.
Tear Free
Free of sulfates, soap, parabens, colorant, MIT
Nourishing Baby Oil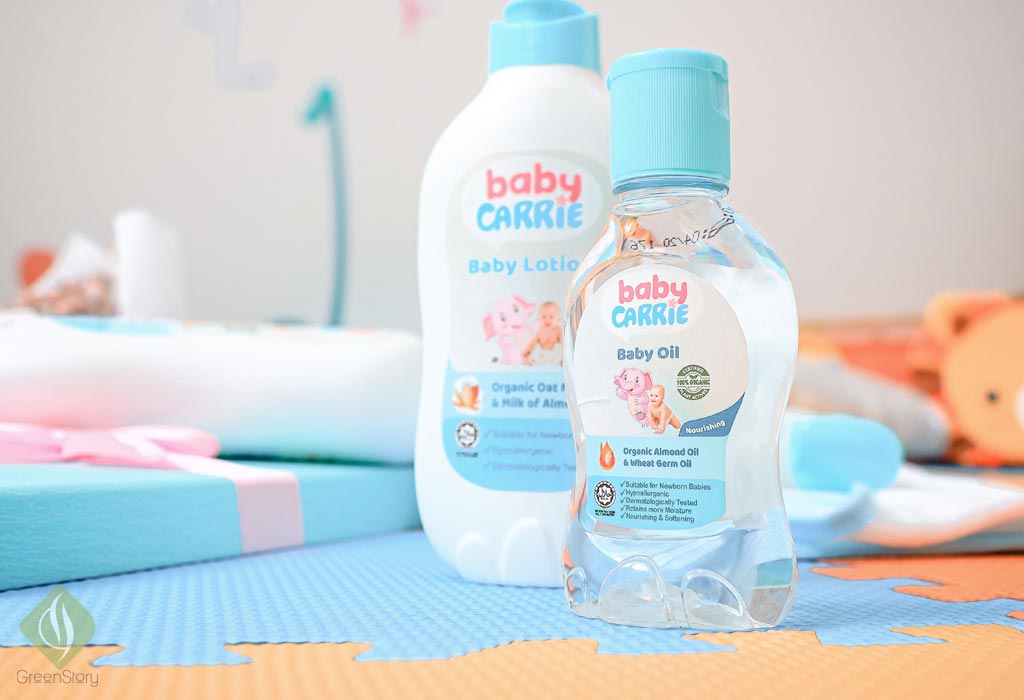 Does your baby like a body massage? Teo does like a massage before bath.
Carrie baby oil is quite a good one for a soothing baby-body massage. The oil contains wheat germ oil, almond oil & olive oil that gives such a full proof barrier to the skin before a bath.
Baby Lotion by Carrie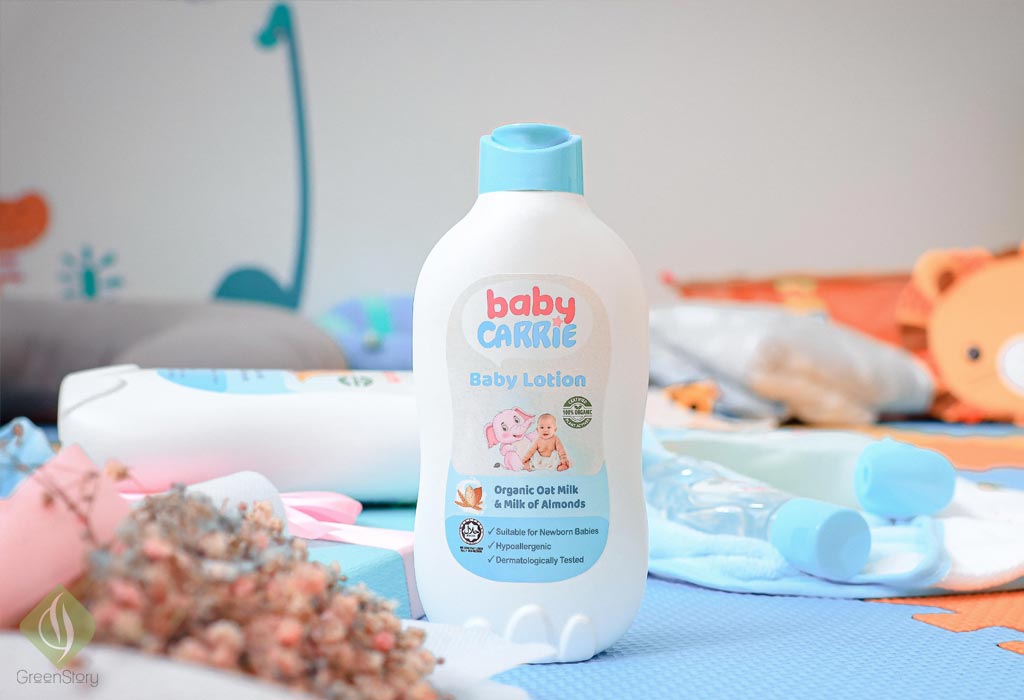 This baby lotion by Carrie is a fast-absorbing lotion that also promises to provide 48-hour of moisturization. Completely non-oily and light-weight on the skin just the way I prefer for my little one. It is infused with organic oat milk & milk of almonds to moisturize & protect the skin and also enriched with glycerin to hydrate and soothe baby's skin.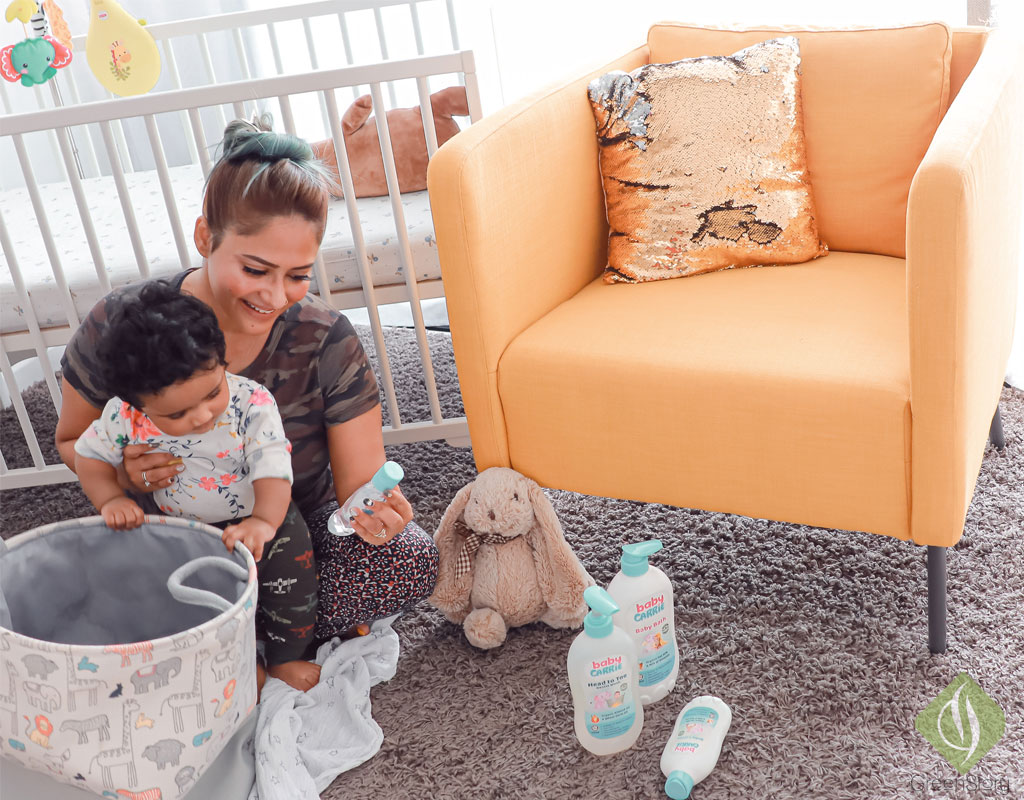 Till date we didn't notice a bit of skin issue while using these Carrie baby products. To talk about Carrie Baby products there is one more plus point…
These baby care products are very much pocket-friendly.
If you know the baby products market, mostly are imported and have a high price tag with them. Just because Carrie is a Malaysian brand you're getting a quality product at a reasonable price.
Which one I recommend the most?
– eyes closed, you gotta try the Head to Toe wash, highly recommend this one!