Hada Labo Premium Whitening Lotion is not a new product in the market anymore. What's new about is that the formula of the whole Hada Labo Premium Whitening skincare range got an upgrade just recently (August '21) along with the lotion. This lotion is from its Shirojyun range and contains tranexamic acid. This lotion has a strong claim on 'whitening' or I should say, brightening term! That special ingredient tranexamic acid does the job to brighten up the skin.
What is Tranexamic Acid?
Tranexamic Acid was completely an unknown term to me until I was sent this Hada Labo Premium Whitening Lotion to try out back in 2018. I obviously googled a bit to know about Tranexamic acid and how it works back then when I first started using Hada Labo Premium Whitening Lotion. Turns out this particular acid is widely used to treat excessive bleeding.
Does that sound weird to you?
– It felt not-so-usual to me at least. However, with a bit of further study, it was all clear to me.
Tranexamic Acid (trans-4-aminomethyl cyclohexane carboxylic acid) is widely used in Asian skincare, (from Shiseido to Paula's Choice). It says that a certain percentage of this acid works gold standard for skin issues like hyperpigmentation, melasma and etc. This acid also works for damaged and darkened skin.
I wouldn't go in-depth about this specific ingredient of Hada Labo Premium Whitening Lotion but talk about the product. After all, I'm no chemist or a skin specialist to point out anything but just a random user like you.
Yes, I do hold a tiny bit of interest in a product ingredient but to be honest, all that knowledge is taken from the web.
Overall Tranexamic Acid and its benefits do sound intriguing to me. After all, this is the main focus ingredient of this Shirojyun Hada Labo lotion. Although there was no percentage mentioned in the ingredient list of this Hada Labo Premium Whitening Lotion. I was kinda keen to know the ratio to compare with my readings!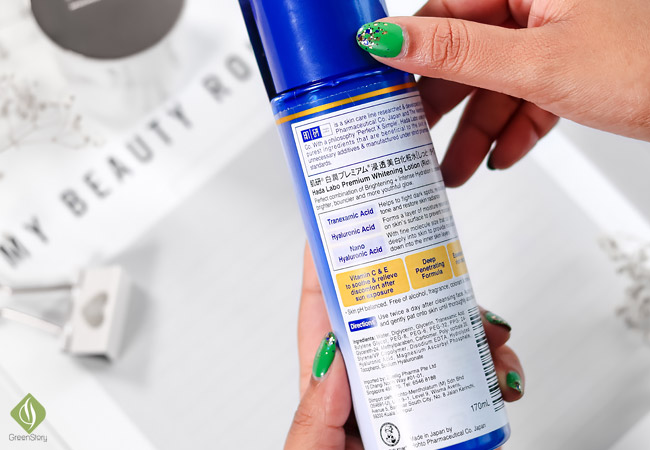 I am completely not a fan of the term 'whitening'. My olive-tan skin is my most favorite(wink) feature! Keeping up with bright (not dull) skin is just more than enough for me. This I what I always focus on in my skincare routine. If you have been reading GreenStory for some time now then you know I wrote about the Hada Labo Gokujyun Alpha skincare range before. I like the Japanese brand Hada Labo since that time.
Are you thinking what this Hada Labo Premium Whitening Lotion alone can do?
Previously, I was using all the products from the Gokujyun range at once so it wasn't possible for me to enjoy the Hada Labo lotion and its benefit alone. Later on, I tried another bottle of Hada Labo Gokujyun Alpha lotion. Then I started to know how a lotion can simply make your life a few steps easier.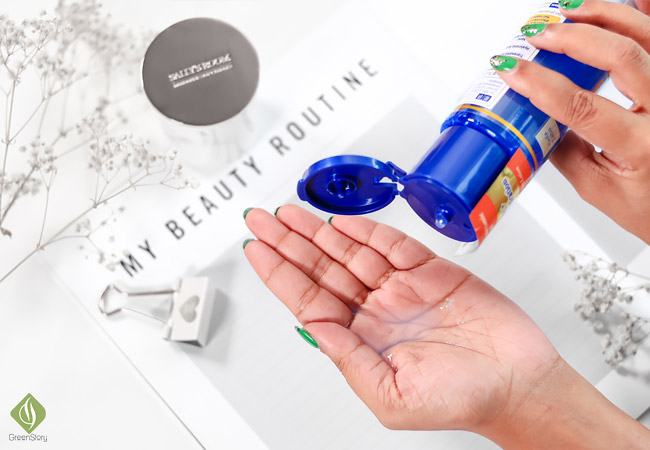 I do like to indulge in my serum and essence but I'm a human being. I have my lazy days and sometimes weeks! Then I need this watery goodness, Hada Labo Premium Whitening Lotion, to soak me up with all the hydration I need. If not so, during the afternoon to soothe my skin or in a sleepless night, when my face feels thirsty I simply reached for the Hada Labo Premium Whitening Lotion.
I highly appreciate the fact that this Hada Labo lotion is skin PH balanced. There is no alcohol, fragrance, colorant, or mineral oil in it. Therefore you can tell, it is a sensitive-skin friendly product (unless other key ingredient doesn't bother your skin).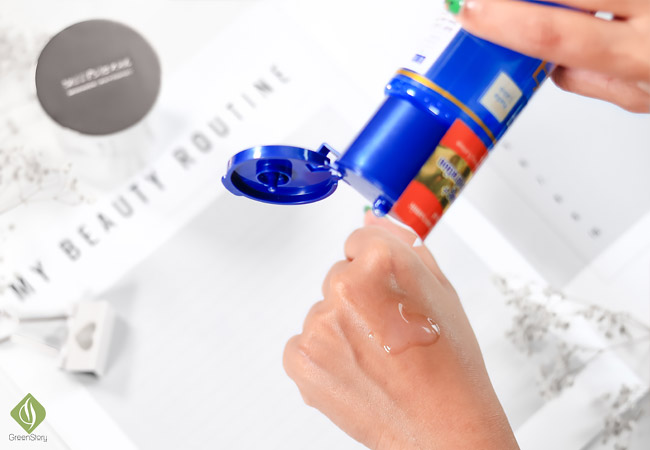 Wondering how to use Hada Labo Premium Whitening Lotion?
You can use it at any time without sun exposure. At least I was pretty much using it in the afternoon and in my nighttime skincare routine. As because the lotion has that acid content and also vitamin C and E in it I believe it's safe to use without sun exposure.
Hada Labo Premium Whitening Lotion has three variations, (light, normal and rich) as far as I know. I have here the 'rich' formula but it is lightweight with a punch of moisture. The combination of Hyaluronic and Nano Hyaluronic Acid gave my skin a deep penetration every time I used this lotion.
End half of the last month I wasn't doing well physically. I was also been suffering back-to-back acne bumps. I wrote in my previous post what helped me to get rid of acne super fast. Not the only acne, my skin was dehydrated due to fever. Within a month of use, I'm already down below the half of the Hada Labo Premium Whitening Lotion bottle. You can tell how much I was looking at it to accompany me!
Does Hada Labo Premium Whitening Lotion really 'whiten' me up?
Very, fortunately, I still have the same skin tone. The Hada Labo Lotion did help me to maintain my skin healthy and kept me away from dullness. However, there was no visible sign to have a change of skin tone.
I swear I'm still using my old foundation shaded (for ref: MAC NC42, MUFE Y425, and Fenty Beauty 360). If you desire that 'whitening' effect (I hope you don't) I'll have to disappoint you. Even Hada Labo doesn't say that for real. Check on the golden label (first picture above) with the packaging which says, "Brightening + Hydration" 😀
To conclude, Hada Labo Premium Whitening Lotion reminds me of the philosophy of the company,
'Simple and Perfect'.
I'm truly enjoying the intense hydration and care it's giving me. Moreover, isn't it nice to find something which is within the skincare budget and also works according to the needs? Hada Labo skincare satisfies me in both aspects.
PS: I have combination skin. Also, KL weather is usually super dry. Although I have a combination skin type my skin is forever thirsty hence I'm always on to keep my skin hydrated. Back in the past, type 'rich' of Hada Labo Premium Whitening Lotion gave me a feeling that it might be a bit too heavy for oily skin type. However, the upgraded texture is remarkably light than what I've experienced previously. Now I feel this even if you have oily skin type texture of this lotion shouldn't make feel heavy or anything.
Nonetheless, they also have a 'Light' formula and you can surely choose that to be risk-free.
When I walk by the Hada Labo display at the store I get confused about what to try and what not. Do you have any favorites from Hada Labo that you would like to recommend?
Write to me in the comments below.