Last month, January 21st Hada Labo introduced their new and improved range of lifting and firming skincare products. This new anti-aging product range is specially focused on the age of 30 and above, formulated to restore youthful radiance to the skin. Why? Because turning 30 signals a time to truly consider the best-suited skincare for the skin. The improved formula of Hada Labo targets the epidermis layer to quickly recover the age damage.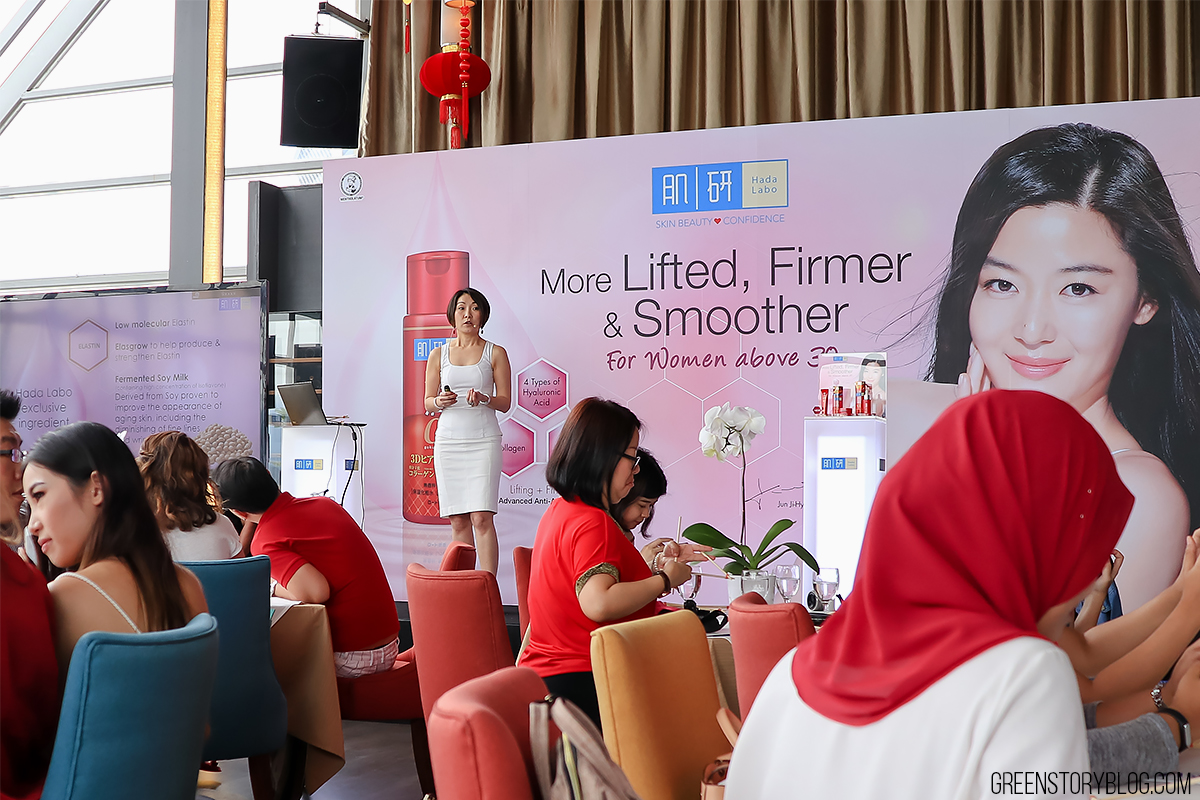 Hada Labo Skincare Philosophy:
Perfect X Simple
– For ultimate perfection and ultimate simplicity

Hada Labo uses the finest, Purest and highly effective ingredients to provide the ultimate result of beautiful skin. Inspired by traditional Japanese beauty wisdom, the brand adopts a "no more no less" plilosophy in the formulation of its products for the "perfect" ingredients ratio to give optimal result. Unnecessary additives, colorant, fragrance and mineral oils that will burden the skin are omitted. Only essentials that are beneficial to the skin are retained to ensure maximum effectiveness – Only the best for your skin and nothing else!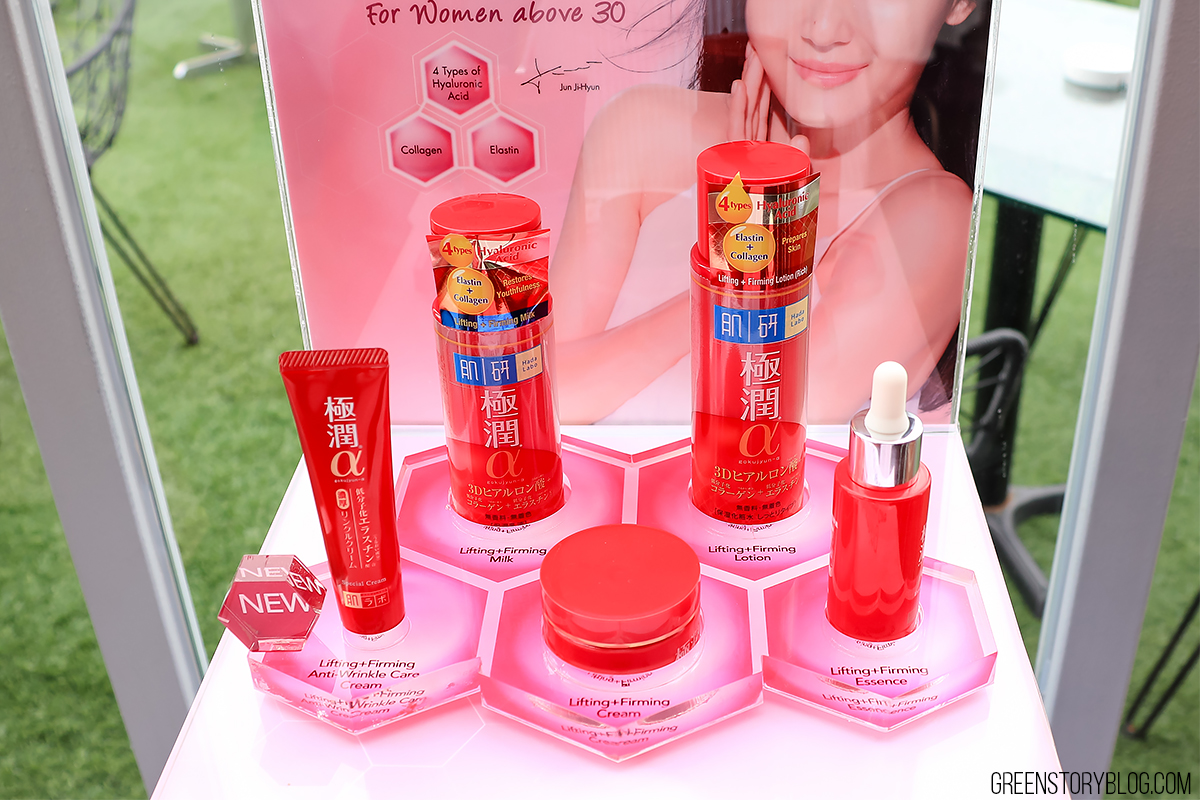 There are 6 distinct product in the new Lifting and Firming range:
Lifting & Firming Lotion – Rich [RM 67.50]
Lifting & Firming Milk [RM 70.90]
Lifting & Firming Essence [RM 89.90]
Lifting & Firming Mask [RM52.90]
Lifting & Firming Wrinkle Care Cream [RM 74.90]
Lifting & Firming Cream [RM 78.00]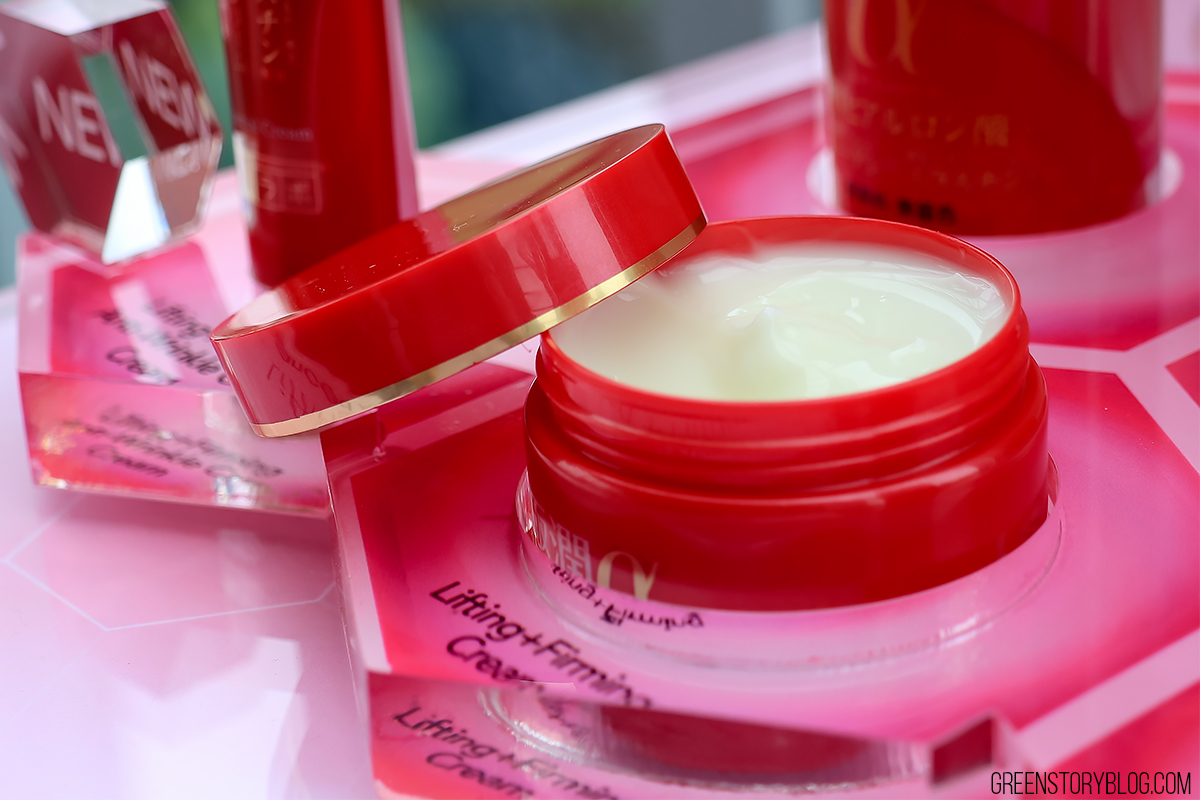 In this new Lifting & Firming range, there are two key ingredients; Hydrolyzed Elastin and Hydrolyzed Collagen. These ingredients work together at the cell level to create skin strength, firmness, and shape. This skincare range is infused with Elasgro and Fermented Soymilk, an exclusive ingredient to boost collagen and elastin production that helps improve skin density to keep skin visibly tighter, firmer, and more lifted.
Moreover, this new and improved Hada Labo anti-aging range is upgraded with 4 types of Hyaluronic Acid to deeply hydrate skin from the surface to the inner skin layers. It also contains powerful antioxidant properties to fight against the damaging effects of free radicals.
I'm truly tempted (I just turned 30 this January) and soon will be adding all these 6 Hada Labo Firming & Lifting products in my skincare routine. Stay in touch, after using them properly I'll share how they work for me.
[UPDATE: read my review on this skincare range]
Meanwhile, I would love to know, if you already started using these, how you feel about them. Let me know in the comment box below.
*** Press Release.