Tailing from my last two posts, Skincare at Sephora and Makeup at Sephora, this is my last post about what is new in Haircare at Sephora Malaysia. In this post, I'm sharing about the new hair products that caught my attention at the press event. There was a lot we previewed at the Sephora Malaysia press event but thought to list those exciting hair products only which I think you'll be keen on having a look.
PS: don't forget to read the other two posts after you finish going through this one.
From Percy & Reed Haircare at Sephora:
Beyond The Beach Texture Spray by Percy & Reed pleased me instantly. My fine and straight hair like to lay flat and pretty stubborn when it's about creating texture with them. I like how this texture spray gave me a volume and did hold the texture until my next wash.
Another new and catchy product by the brand is Up, Up & Away Root Lift Mousse. Those you're used to a mousse hair product surely will enjoy checking this out.
New from IGK haircare: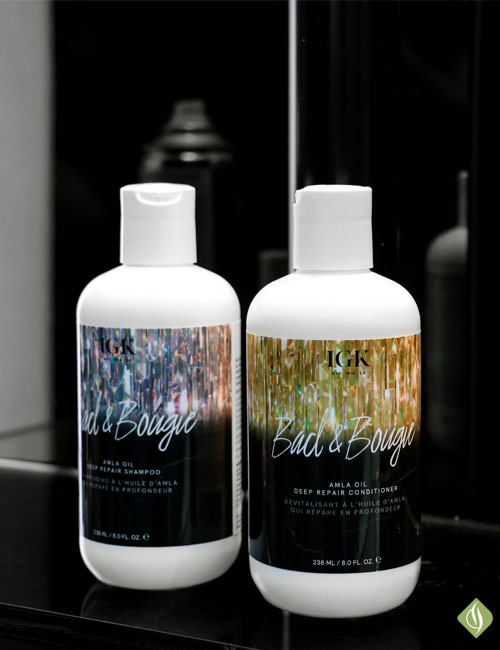 The brand educator of IGK recommended me their Bad & Bougie Deep Repair Shampoo and Conditioner (RM 120.00) seeing my colored hair. If you're aware of the benefits of amla then you wouldn't ignore these hair products. Neither do I. Both of the shampoo and conditioner went in my 'things to try' list right away.
⠀
Another IGK hair products I excited to try is their No More Blow High-Speed Air Dry Spray (RM 128.00). It claims to speed up the air-drying process by 46%. Although I can't live without blow drying my hair, yet nothing hurts to try something new! I know many of you out there are way more caring to hair than me and do like to air dry hair. If you're that person then this the products you may want to have a look.
OUAI haircare at Sephora: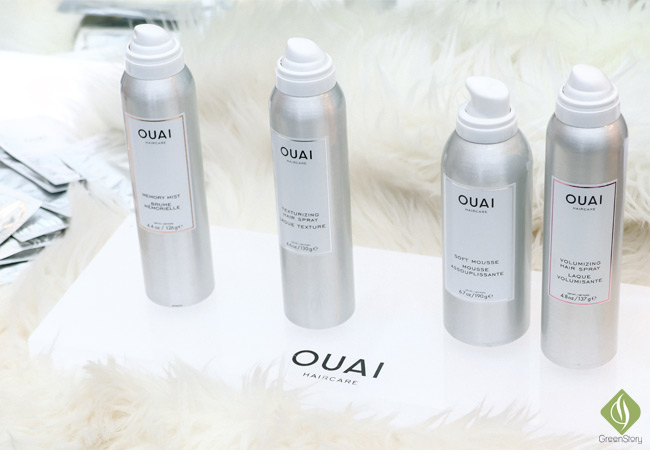 Have you tried OUAI dry shampoo (RM 100.00) before? I haven't until the Sephora Malaysia Press Day. I also brought home one, a gift from the brand, and since then I'm literally obsessed. This dry shampoo is giving me the lightest feeling of all I've tried so far. If you're a 'living-on-dry-shampoo' girl like me then add it to your shopping list ASAP.
There was more variety of hair products by OUAI. Of all, I want to mention another one for girls who are blessed with curly hair. You must have a look at the new OUAI Air Dry Foam(RM 123.00). This hair mousse claims to give a frizz-free perfect wave/curl while your hair is drying naturally.
GHD Hair Care: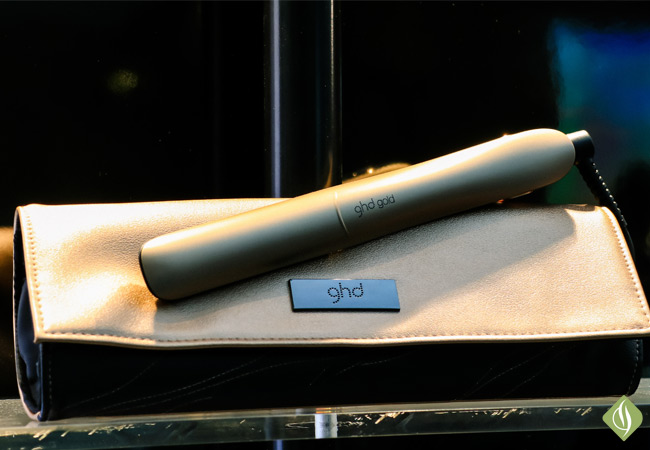 There wasn't much from GDH, just they're offering a gold accent hair styling tools collection for this season.
I asked the GHD trainer how this new Gold GDH straightener differs from the old Platinum (I'm using this for years now) straightener?
He replied, "the Platinum is you iPhone X and the Gold one is iPhone 8".
What a cleaver explanation and I got my answer right away!
However, If you're new to GHD then this Gold accent is definitely an attractive color choice for you unless you want to grab the best, the platinum series of GHD hair styling tools.
No need to wish-list just shop away!
All new hair care products are already available at Sephora Malaysia Stores and online. Plus, I'll try to share my experience with the products I try in future. Also if you want me to try hair products from a particular range/brand, feel free to drop a comment 🙂