I had a lovely afternoon last month with Sephora Malaysia press day exploring and learning about all Sephora Fall/Winter 2018. This fall/winter Sephora will be flourished with a whole bunch of new products from skincare to makeup to haircare. Some are already available now at the store and online. In the next few months, others new items will be available with as well. I know you're a beauty lover like me. So I couldn't resist sharing previews on new makeup at Sephora Malaysia so you know what you should expect. Happy wish listing!
NOTE:
Initially was thinking to share everything in one post. Turns out it was going way too long! So ended up parting the whole Sephora Fall/Winter 2018 Release in three section, Skincare, Makeup, and Haircare. Previously I've shared about Skincare release at Sephora. In this post, I'm sharing about Sephora Fall/Winter 2018 Makeup Release. Next post is about haircare at Sephora Malaysia. Do check them out once you are done reading this one 🙂
New makeup at Sephora Malaysia – Fall/Winter '18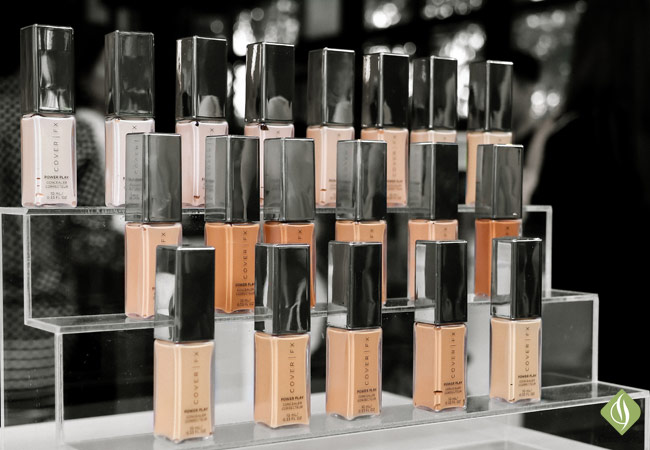 CoverFX Makeup:
The main attraction of CoverFX this season is their new Power Play foundation and concealer range. These velvety matte Power Play foundations (picture above) and concealers are coming with 24 shade variety. The brand is also adding a couple of new setting sprays in their collection. One is called Dewy Finish and another High Performance which promises to hold makeup for 24 hours.
Stila Cosmetics:
I was personally waiting for the release of Stila Vivid & Vibrant Shimmer & Glow Liquid Eye Shadows here in Malaysia. You know how Sephora Malaysia gets things always late! The previous range of Stila liquid eyeshadow became available online just last month or so I guess!
Better late than never, haha!
Anyways, these Vivid & Vibrant collection is simply ah-mai-zing! Each of these shadows are highly pigmented and the spark of jewel you can literally see. No no, not any chunky glitter but gorgeous shiny. However, not every one of them shines the same way. For example, Garnet and Amethyst have less sparkle in them compared to others.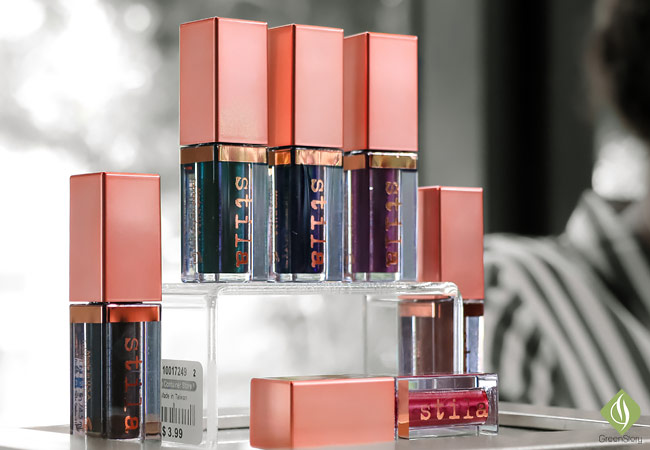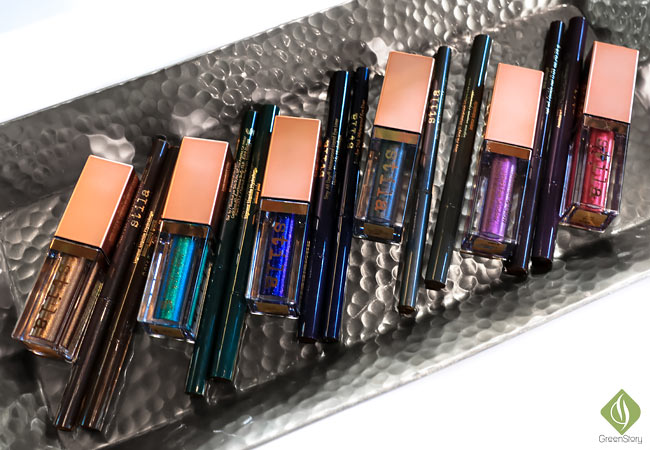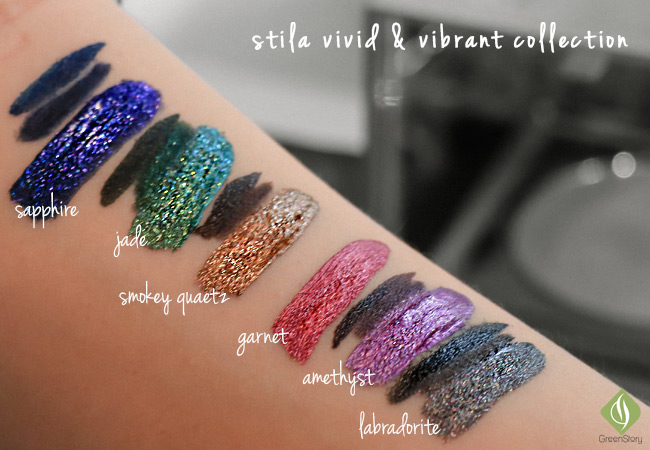 Along with the Vivid & Vibrant Shimmer & Glow Liquid Eye Shadows, there are also matching waterproof liquid and pen eyeliners. Eyeliners are available in the same shades, except the garnet shade. There is a black liner that replaced the Garnet shade.
I haven't tried Stila liquid eyeliners before but their pen version (in black) has been one of my HG liners for a long time now.
Stila Heavens Dew, Silverlake, All Over Glimmer is something that I deeply fell in love with at the Sephora Press event. Fell in love with after trying it on in my face. Otherwise it never really looked anything different than all other highlighters. And that's the scope of its magic!
Heavens Dew All Over Glimmer gives an intense wet shine on the skin. This highlighter is soft and bouncy to the touch. Fingers are the best applicator for this product. It looks wet but this is not anything wet on the skin. I will write another post on this alone to give you guys a detailed idea.
In short, you need this gamechanger, Stila Heavens Dew, in your highlighter collection.
All Stila F/W '18 collection will be available at Sephora Malaysia later this month (August '18).
Zoeva Cosmetics:
It's all about old Hollywood rosy glam at Zoeva section with their new the Screen Queen collection. Zoeva Screen Queen collection of Zoeva represents them unique and empowering movie sirens who captivated audiences with their iconic beauty. This blush-pink-gold glam look of Zoeva Screen Queen collection will win any makeup lovers heart. I love the look of this collection.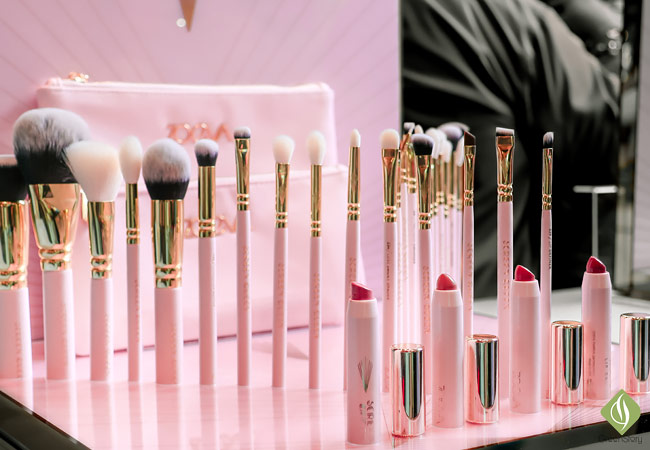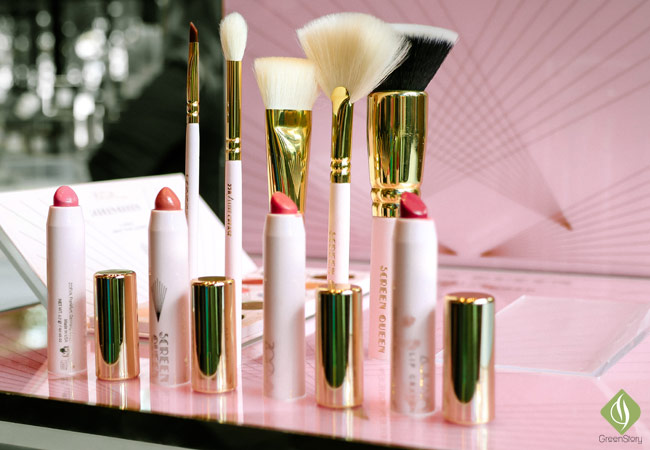 The Screen Queen collection offers two brush sets, one is a complete brush set and another is an eye brush set only. If you're an old GreenStory reader then you know I'm a fan of Zoeva makeup brushes. None of my Zoeva brush, face or eye, never failed me till date. If you're planning to get makeup brushes they I highly recommend you to keep Screen Queen brush set in consideration.
The collection also offers an eyeshadow palette, a highlighter palette, and four lips crayons. Screen Queen Lip Crayons are made for multi-use, can be used as a blush as well. Color selection of eyeshadows, highlighters, and lip crayons are all has a soft and muted character. Yet every shade is very flattering and universal.
Zoeva Screen Queen Collection will be available at Sephora Malaysia this August'18.
Too Faced Cosmetics:
I'm intrigued by the re-formulated Born This Way Concealers (RM125 approx.). Absolutely love the packaging this time cause it reminds me how much I liked using Too Faced Born This Way Foundation. The concealer should be available in the store by now, although Sephora Malaysia Online still has the old formula available only.
The delicious Too Faced Peaches+Cream collection is finally here, already available at Sephora and online.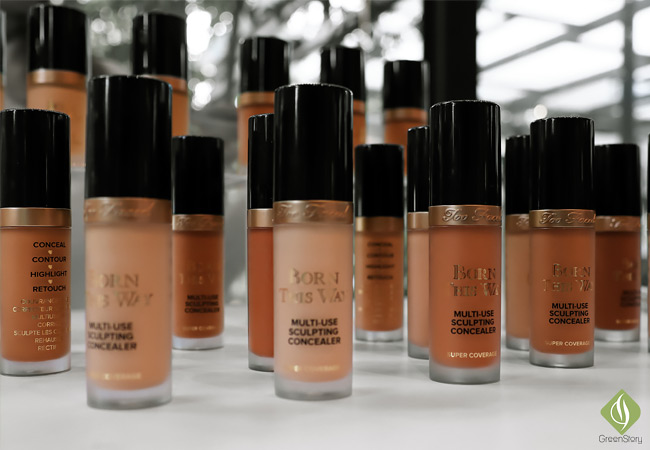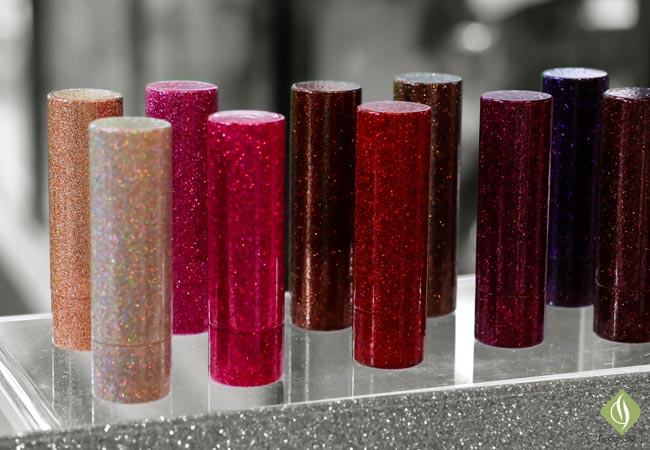 The special  Too Faced 20th Anniversary collection was also there at the Sephora Fall Press Event. This collection is nothing but a beautiful dream of glitter also exclusive to Sephora. The eyeshadow palette, Then and Now, is the core of 2oth Anniversary Collection. It pays tribute to the 10 colors Too Faced launched back in 1998, embellished with 10 new shades inspired by the originals. Then and Now Eyeshadow Palette smells like birthday cake and it feels nothing but a fairytale fantasy.
However, the Anniversary collection lipstick (pictured above) didn't impress me much, texturewise. This collection will be available at Sephora Malaysia later this month but they're already available online.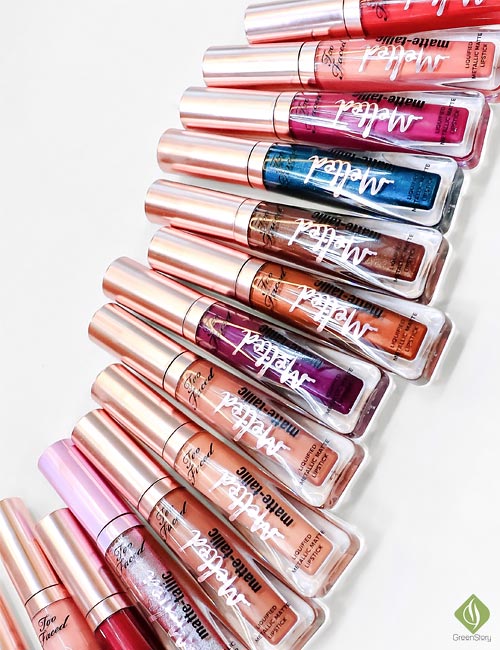 A new range of Melted Matte, the name is Matte-tallic, with 14 shade variety will also land at the bay of Sephora Malaysia this fall.
Tarte Cosmetics:
Keeping Maracuja fruit & flowers at the soul, Tarte Cosmetics came up with a vast makeup collection this fall, call #flowerpowerd Love Trust and Fairy Dust (Limited Edition). The packaging of this collection is so shiny, sparkly, vibrant and fun. Tarte Flower Power makeup collection includes Love, trust & fairy dust eye & cheek palette, Fairy brush set, Fairy blush and limited edition Lights Camera Lashes mascara.
The original Maracuja Creaseless Concealer also got a new #flowerpowerd upgrade. The concealer now has a better applicator and 30 shade to cater every skin tone.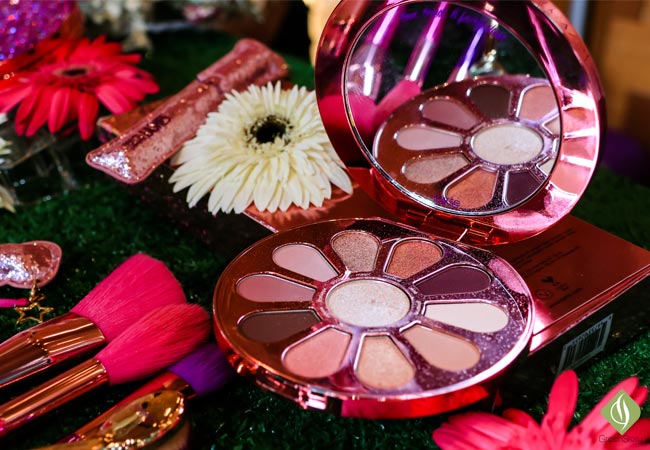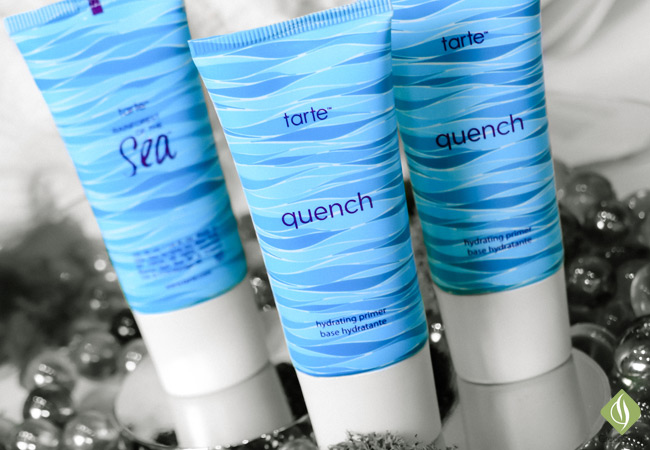 Tarte's Rainforest of the Sea collection also added quite a few new makeup and skincare products in the range. The one caught my attention is the Quench Hydrating Primer (RM142). This water-based concealer is formulated with hyaluronic acid & antioxidant-rich marine plant extracts to ensure 12hr hydration. Also, it smells like coconut!
Tatre fall collections are currently available in Sephora stores.
Smashbox Cosmetics: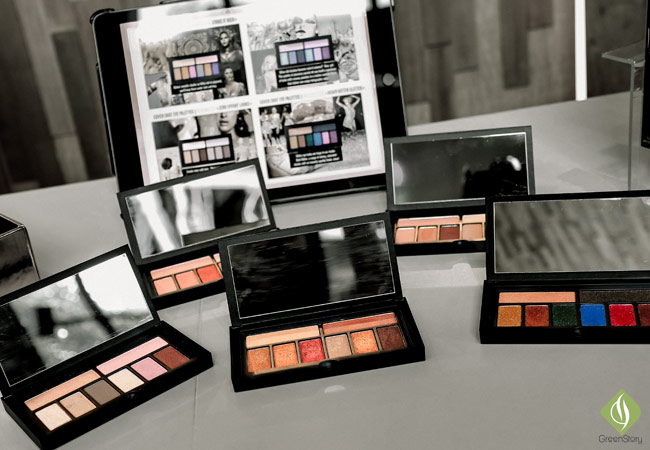 Long awaited Smashbox limited edition Valda Petal Metal collection is finally here with full range! There is a couple of new addition in the Smashbox Cover Shot palettes as well. Also, the new Camera Ready Artist brush set is something to check out in your next Sephora visit.
Pretty Vulgar Cosmetics at Sephora Malaysia: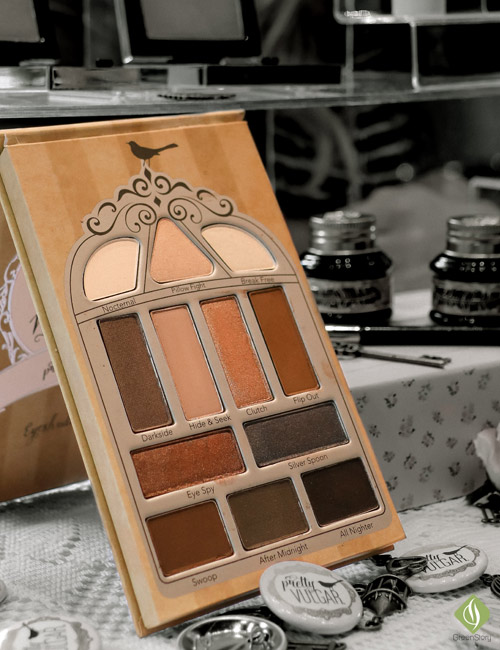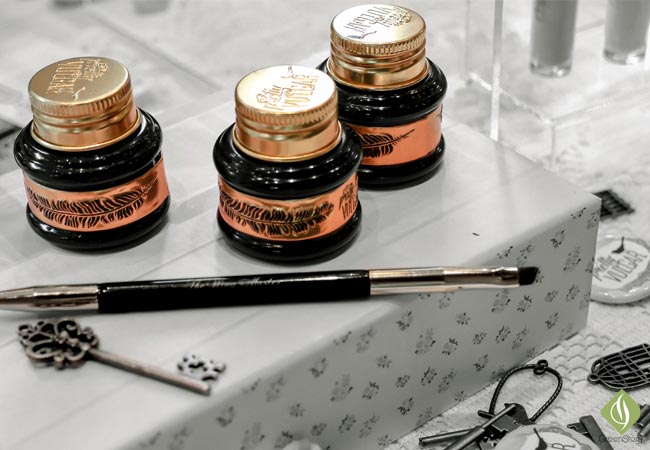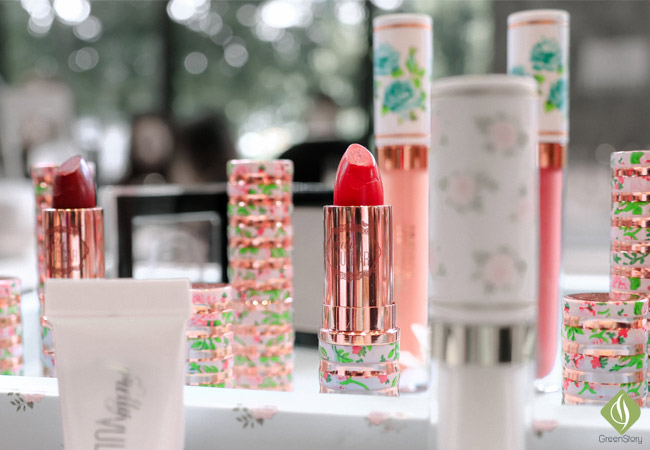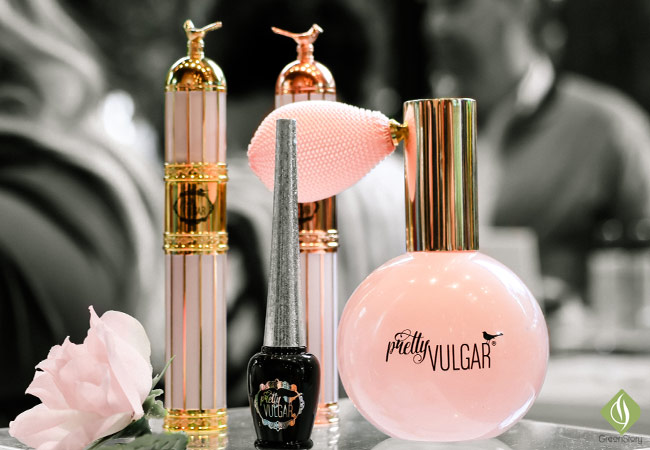 Quite a few new brands are boarding at Sephora Malaysia around mid-September '18. Pretty Vulgar Cosmetics is one of them you must have in your checklist. This cruelty-free cosmetics brand is inspired by an eclectic vintage aesthetic. Each of their dainty looking products is hard to resist. I, at least, can't wait to give them a try!
Marie Dalgar Color Studio: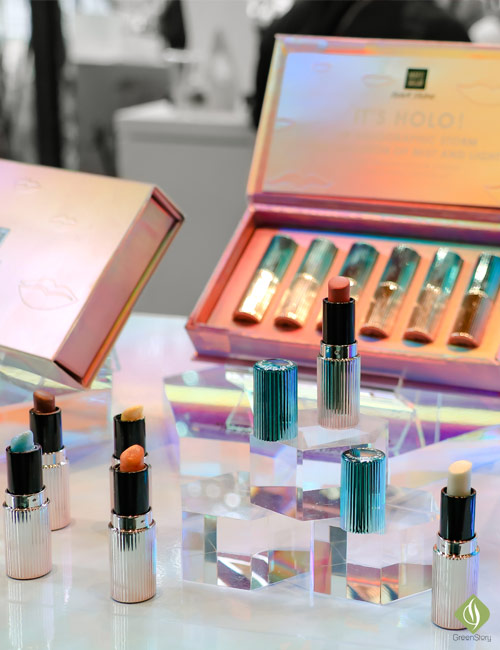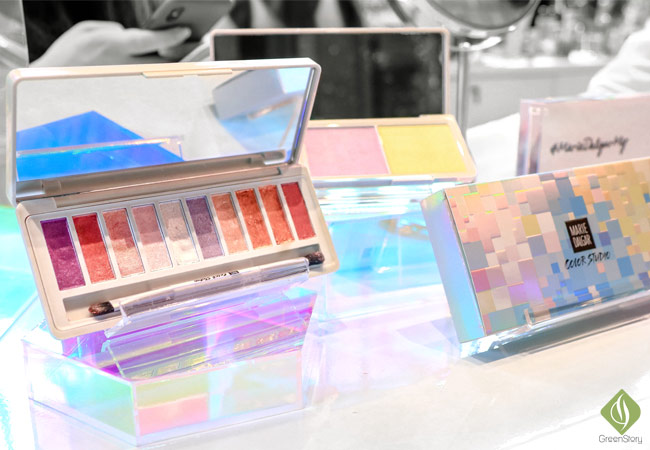 Another catchy new arrival at Sephora MY is the Chinese makeup brand, Marie Dalgar Color Studio. The brand introduces 'It's HOLO' makeup collection at the press event. The packaging of this Marie Dalgar Color Studio collection is holographic but the products are very much focused for daily makeup need. Their color range represents a soft and subtle hue, pearly sheen and luminosity.
it cosmetics at Sephora Malaysia:
Coming September It Cosmetics will release new Your Skin But Better Oil-free Matte CC cream here in Malaysia. It's a full coverage formula along with SPF 40 just like the original. The new Matte CC cream is specially formulated for the Southeast Asian climate, as I was told.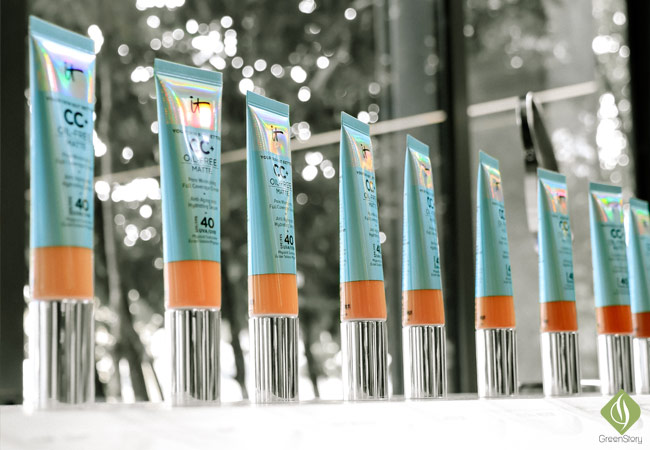 It Cosmetics Matte CC Cream is also infused with charcoal, tea tree extract, colloidal clay and Moroccan lava clay, along with oil-absorbing and pore-minimizing technology and an advanced anti-aging serum. The original version of Your Skin But Better CC cream has 6 shades which were a bit hard for me to get the exact skin match. Luckily, this time the shade range is diverse, coming in 12 shades.
Hourglass Cosmetics: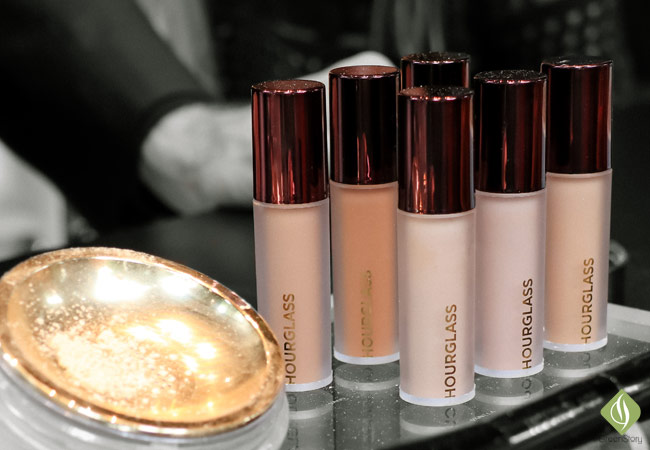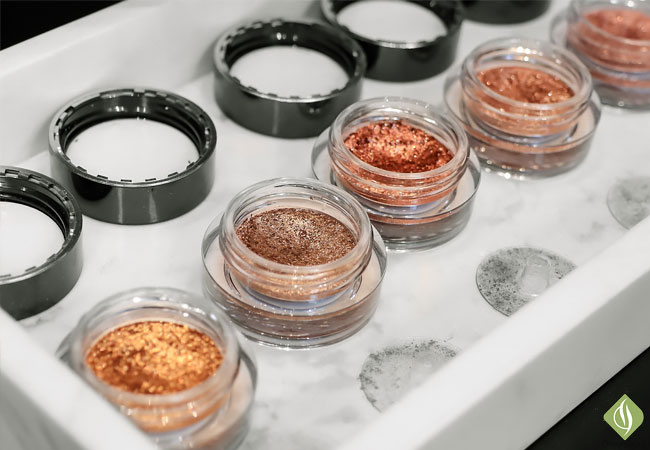 There are quite a few exciting new releases from Hourglass Cosmetics. Hourglass Veil Retouching Fluid, Veil Setting Powder, and the Powder brush already made a major impact on the market. I myself also in love with the Taklon bristle of Veil Powder Brush.
Just released at Sephora online, Hourglass Caution Extreme Lash Mascara and Scattered Light Glitter Eyeshadow is simply the show stopper of all. The mascara claim to increase the lash volume by 400%. Scattered Light eyeshadows give that intensified light reflection.
3CE cosmetics: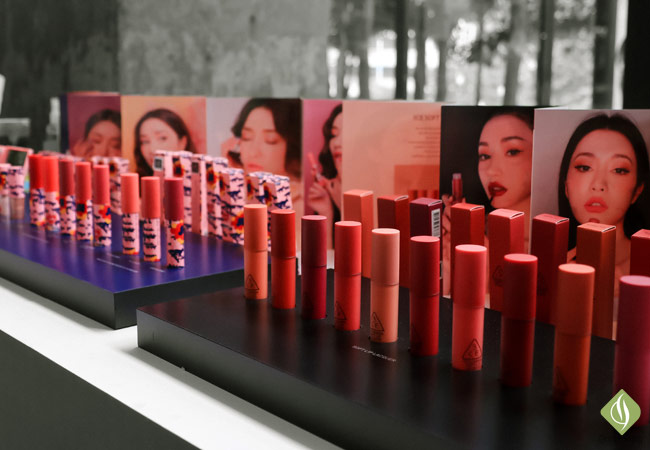 The fun Maison Kitsune collection is new from 3CE. Not only these foxy and adorable lipsticks (picture above) but they also have eyeshadow palettes and face palettes in their collection.
I will conclude this part about new makeup at Sephora Malaysia, Fall 2018 collection here,
but not forgetting the Becca X Chrissy Teigen collaboration! The collection includes Be A Light Face Palette, the Glow Body Oil, an Endless Bronze & Glow compact, a trio of lip glosses. A bunch of new makeup is also there from Sephora's own collection. Sephora Collection is offering new eyeshadow palettes to powder and a liquid matte foundation this fall. I like the shade variety of Matte Liquid Foundations and their coverage is also pretty good.
I have to write a bit more,
Nudestix's co-founder, Taylor, herself introduced the new Tinted Blue Stick at the press event. She explained how nicely the Blur Stix works getting that soft, filtered look. At Nudestix, there will be few new shades of Gel Color Lip & Cheek Balm this fall!
Huda Beauty is a fresh new arrival at Sephora Malaysia. Unfortunately, Huda Beauty is only available online for now.
No new release from Kat Von D either at the press release, neither from Fenty Beauty. I guess because Fenty Beauty released their Moroccan Spice Palette just recently.
[signoff][/signoff]