Real Techniques Expert Face Brush – $8.99
Real Techniques Miracle Complexion Sponge – $5.99
ELF Long Lasting Lustrous Eyeshadow – $3
A couple of weeks ago my products from iherb arrived finally after five weeks of placing an order. So, thought I should share my shopping experience with you guys. Some drugstore essential brands like Real Techniques, ELF Cosmetics, Physician Formula, Eco tools etc are not available in Malaysia but in some cases, you need to have them in your life. There are some other facts about Real Techniques products are actually available at one store called 'Shins' but they are overly priced there. There is another online shop, Luxola [which doesn't exist anymore] who keeps Real Techniques and Eco Tools product, but they always seem to be out of stock. So there is no other way but find a place to shop online.
I badly needed to replace my Real Techniques Sponge(read my review here…) and my searching took me to iherb. It's a USA based shopping site. The great part about iherb.com is so many drugstore beauty brands are available there. You can see from the picture above what I bought. All those products were priced at their original USA store price. The site offers international shipping with few different option like normal international shipping and DHL express shipping. Normal shipping was $4 and DHL shipping costs $14. I made my first purchase with iherb without thinking anything and took the normal shipping.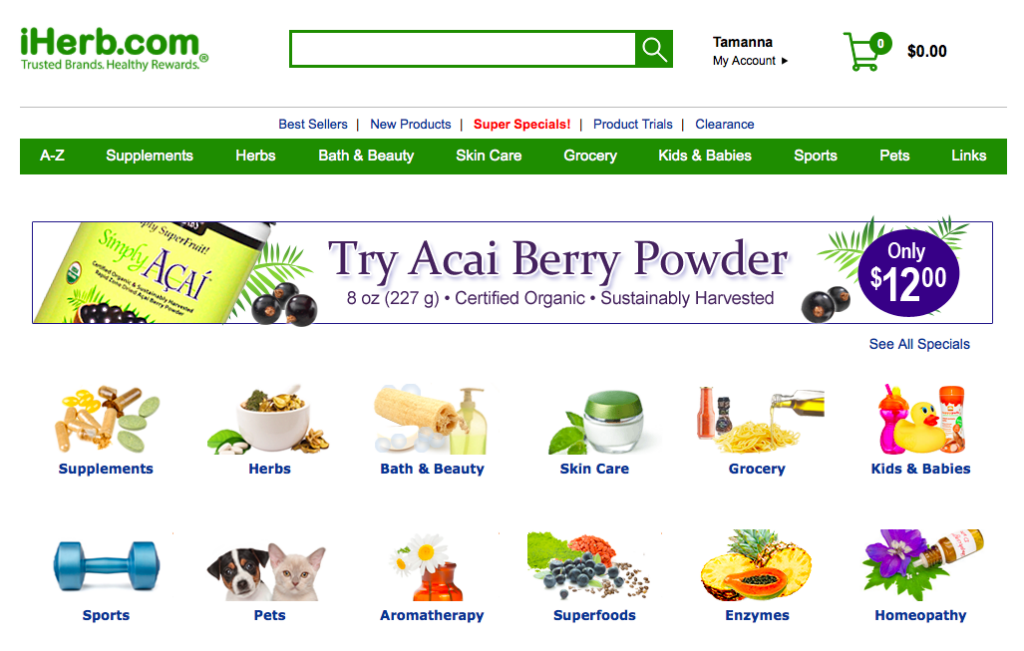 Normally whenever I made an international purchase I do always choose normal shipping. In my experience, it always took not more than two weeks to get the product in hand. Therefore, I was carefree about iherb shipping as well. Then that disappointing part happened. When after four weeks I didn't get delivery or any news about my purchase I literally got worried. I contacted iherb customer service. They replied me saying they can not do anything because I choose normal delivery, even if my parcel gets lost they are unable to do anything. They gave me no option but waiting. Well, it was upsetting. Then I started searching other blogs to know about others experience but couldn't find a single blog saying that they experienced the delay on delivery.
However, when I got totally hopeless then just at the end of the fifth week my product finally arrived. Phew…! What to say, should I blame myself for choosing the cheaper shipping option?
End of everything, I got happy to see my purchased product were nice and intact. This first time shopping experience with iherb wasn't really nice of course but next time I have to pay a bit more and choose DHL shipping that's for sure. I'm saying next time because I'm an international shopper, what I want isn't always available in my local store and the product variety and pricing iherb offers I can't really deny that.
Overall, iherb is not a bad place to shop but if you placing an international order then you might want to choose their DHL shipping option to avoid an extra headache. I really hope this post will help someone 🙂
By the way, have you shopped from iherb? if yes then I would love to know your experience.
[color-box]
If you are a newbie and thinking to make your first purchase at iherb.com then I have DISCOUNT CODE for you 🙂 You can get 10% off of your total, just use the 'DKB278' on checkout.
Another best thing about iherb is, with every purchase you gain a credit of 5% of your order amount that you can use on your next purchase.
[/color-box]