Probably you have already noticed there is a huge liquid lipstick wave flowing everywhere. Every brand has or even if they don't yet they are coming up with their liquid lipstick range. I also kinda love liquid lipstick because of their long lasting formula. Today I'll be reviewing LA Splash Lip Couture Liquid lipstick.
You might have already noticed this brand, LA Splash is widely available in Bangladesh. I'm already a fan of this brand, their eye glitters are amazing. However, since their lip couture swatch is everywhere especially on Instagram I was really keen to try them. It wasn't easy for me to get my hands on those lip product as I'm living in Malaysia now and it's not available here. As soon as I heard that they are available in shops(Bangladesh) I did manage to get them somehow. There was some other color in my wish list but it turned out there are only a few limited shades(mostly red and pink) available in Bangladesh. I found only one from my wish list which is Untamed and picked Hidden Desire as an additional one.
LA Splash Lip Couture retailed at BDT450/- in Bangladesh where in the USA it's approx $12. Their packaging is quite basic, actually, they look good in the picture because of that accent gold top but in reality that gold part feels tacky. The sponge tip applicator is basic in quality as well. Shade is written in the bottom on a plastic sticker and there is a waterproof striker on top! Do you find anything fancy in packaging? I don't!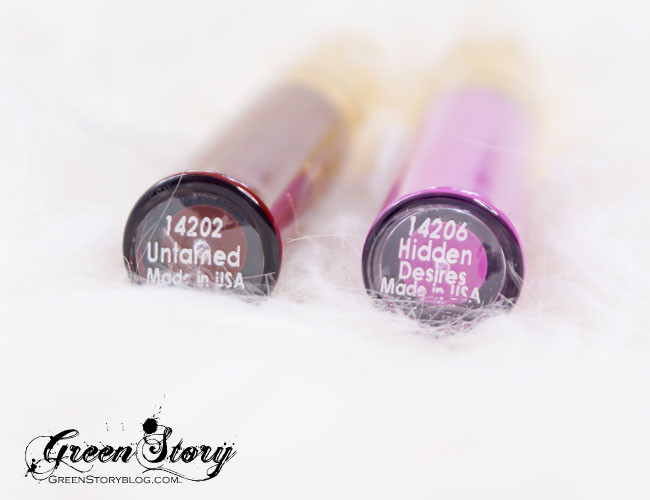 Swatches of LA Splash Lip Couture Untamed & Hidden Desire: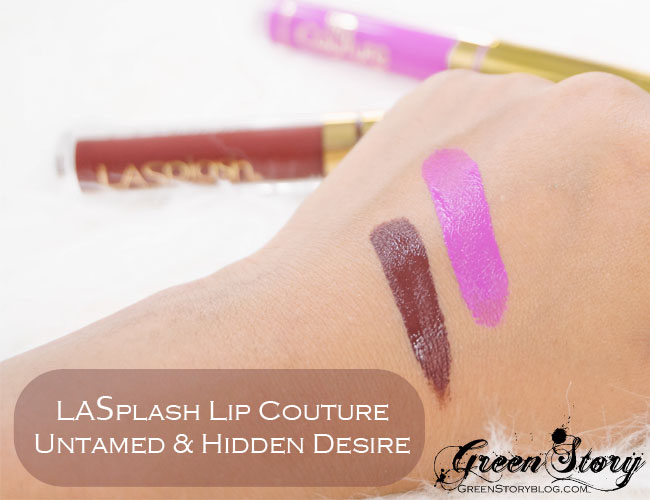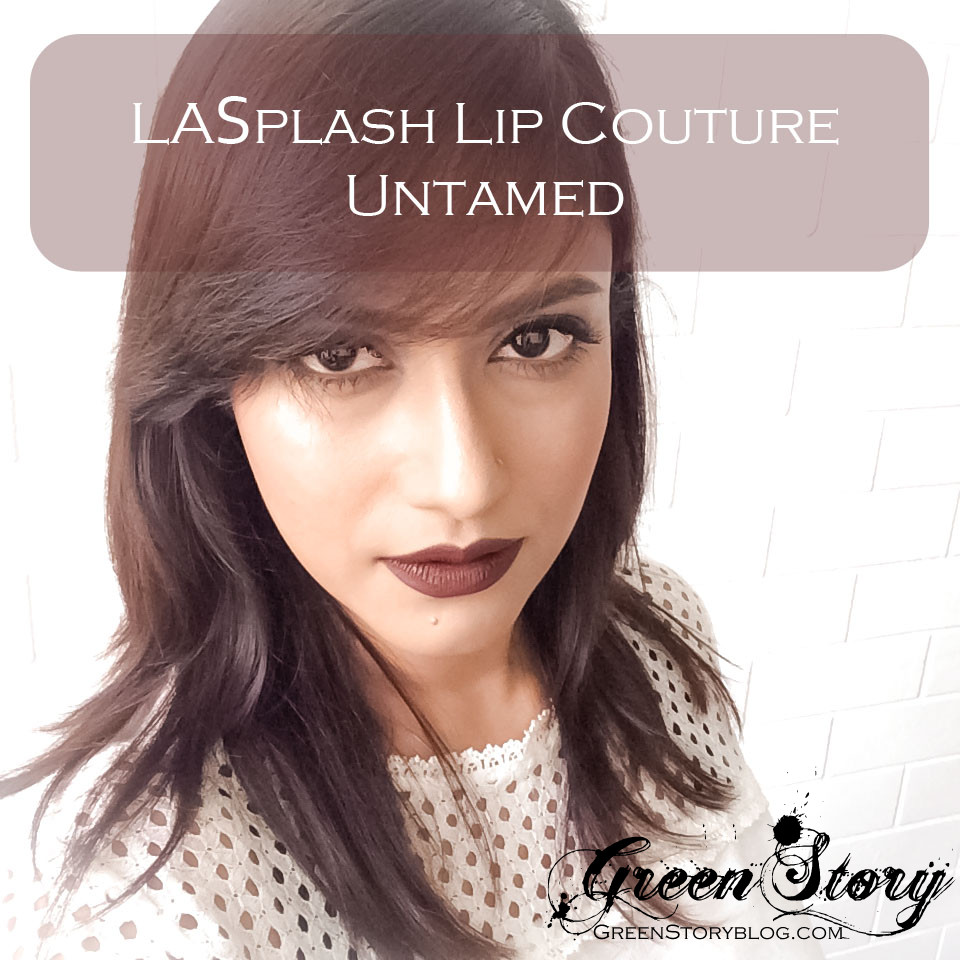 Untamed is a reddish brown, very deep and rich color. If I talk about only this shade Untamed then guys, I'm so in love with this particular shade. It's so classic and can be a dupe of many high-end lip shades that are already very popular. This one applies to my lips smoother than the other one and stayed budge-free for the whole day even after having Nasi Goreng for lunch.
The shade Hidden desire is a blue toned, almost purplish pink; quite a flattering shade to wear. This one also applies nicely as you can see from the first picture but somehow it takes ages to dry and even after drying when I touched my both lips together they just smeared. I tried to wear them three times but the same thing happens every time. I assume there must be some issue with this exact lip product I have or with this color formula. There was no way I could wear it out.
Let's talk about the overall quality of this lipstick. I swear I was way too much excited when I got them. The way people were barking(!!!) about these that did make me insane too. LA Splash Lip Couture claims to be waterproof, yes they are. They claim to last all day, yes he does. They claim to have opaque pigmentation, yes they have. Yet I'm frustrated, why? I went through a lot of reviews before buying them, never seen anyone saying a word what I'm going to say now.
Both of these LA Splash Lip Couture I've smells like raw paint or some kind of chemical and that is so damn strong that I never experienced in any other cosmetics before. 80% of smell goes away when the product is dry but that 20% stays there. That smell is more than enough to give you a bad feeling. They are so uncomfortable to wear. You will not forget about lipstick after applying(what a liquid lipstick suppose to do) but for the whole day, they will keep you aware of a feeling that your lips are shrinking so you can imagine how drying they are. And lastly, they are extremely hard to remove, yes they do come off with oil but there is that weird after feeling.  After removing them I felt my lips were tortured somehow and that feeling last for a couple of hours, trust me!
Now, the facts I mentioned if that's not a fact to you then these products are fantastic for their price.  They apply beautifully and once they are on so they are on, except 'Hidden Desire' of course. My feeling isn't really good towards them so of course I will not buy anymore and will not recommend anyone either but neither I will say you shouldn't buy. Different people have different taste and different point of views you know. The decision is yours 🙂