I want to talk a bit about my shopping experience with MAC Malaysia Online. This was my fist online purchase with them. MACxToledo collection was available to purchase online 2days earlier than shop so I thought to take the chance to get my products earlier and that way I also could avoid the chances of experiencing 'out of stock'. As stated in their website I was suppose to get delivery within two to five working days. I placed my order in thursday midnight just after the collection appeared in website. I was really hoping to get the delivery by tuesday. However, that didn't happen the way I expected. On next monday I got mail from MAC saying the order was just received and after long wait of eight days I received my delivery in friday. This was really upsetting. Its not that I live in east-Malaysia that it could take that much time and actually I live in the same place where the MAC warehouse is. However, apart from this delay everything was fine. I did receive my product safely just one regret that I could get that way more earlier if I went to shop. Next time I will remember that fact for sure.
[wp_ad_camp_3][/wp_ad_camp_3]

Let's talk about the product I got…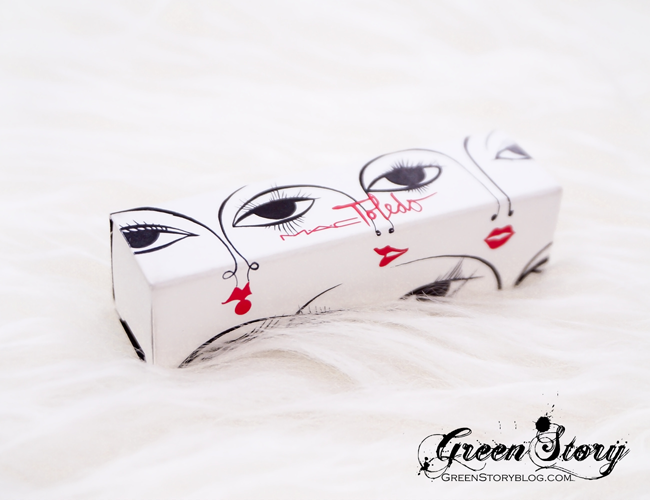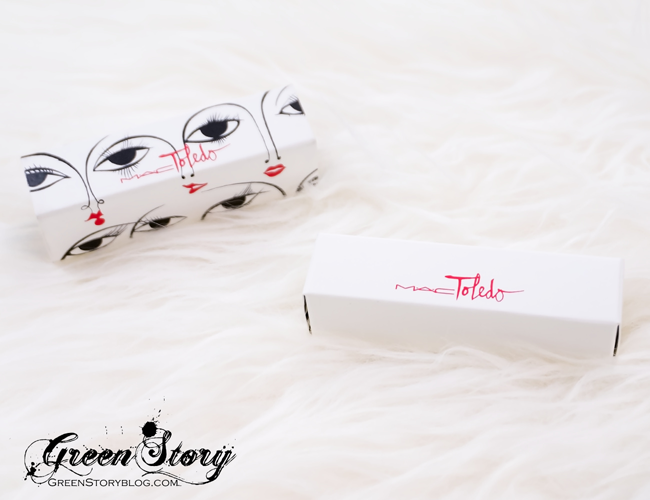 [color-box]
Isabel and Ruben Toledo lend their vibrant eye for fashion and art to a collection of irreverent colour designed to inspire endless play.
-MAC Website 
[/color-box]

This limited edition Isabel and Ruben Toledo collection came up with quite a huge variety of product from lipstick to nail polish to eye shadows and many more. This collections signature packaging is definitely the major fact that can impress anyone's mind. Needless to mention I was drawn to packaging more than the actual product. I'm simply loving that simple white with soft and sober touch of art, the high quality of packaging material is also represent luxury.


[wp_ad_camp_4][/wp_ad_camp_4]

My collector mind couldn't resist to lust for one at least. There was a major influence of red shade in this collection specially in their lipstick which doesn't go with my taste. Only one lipstick 'Oxblood', a nude, was there to pick but that is quite similar to MAC's another shade 'Kinda Sexy' which I already have so that didn't attract me either. After lot of debating with own I decided to pick the lipstick Sin. Yes thats a red and already in MAC's permanent line but that shade was missing my collection so I thought this is the right time to have that rich red with a signature packaging. 



The MACxToledo Lipstick Sin is a matte formula yet creamy enough to give you moisturised feeling on lip. If you are familiar with MAC's matte formula then you already know their lasting power will surely meet your satisfactory level.  The colour Sin is a deep blood red, almost close to maroon or I can say burgundy but its somewhat different than that. The more you layer the lipstick the more it gets deeper in color. This shade was in my wish list for long, I'm always hesitant of reds but now I'm happy that I finally picked it up.
[wp_ad_camp_5][/wp_ad_camp_5]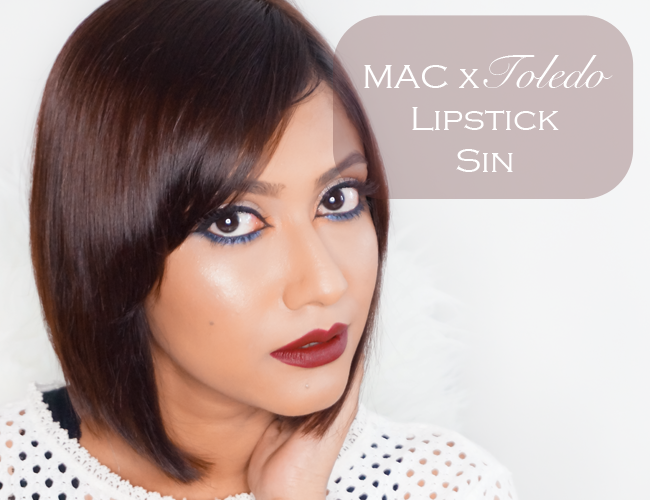 Summer is on the door, this is so not a season to wear such deep lip shade but I think there is no time barrier to wear a retro look. isn't it? What about you? Have you picked any or waiting for any upcoming collection?




[wp_ad_camp_2][/wp_ad_camp_2][signoff][/signoff]