Recently released MAC Bao Bao Wan collection is inspired by the fellow Chinese artist Bao Bao Wan with her womanly and brazen aesthetic. The whole collection deeply reflects the designer mind and her love for metallic touch.
[wp_ad_camp_4][/wp_ad_camp_4]
At first I wasn't really keen enough to get anything from this collection but as soon as I saw the product in person I must admit I fell in love with the packaging. The matte brown look yet those teal-ish spark, sand like finish and metallic touch of copper gold melted my heart. I just had to have one in my collection.



These collection comes with four lipstick. I picked one named Burmese Kiss. This shade is a warm coral pink and matte in texture with excellent opacity. If you are familiar with MAC's matte then you already know how creamy and smooth they feels actually. Yet to remind you, MAC's regular matte lipsticks are not as matte as the retro matte range.
Burmese Kiss is a very bright coral shade or I should say it is actually close to neon form. Some says its quite similar to Relentlessly Red but its totally not. Relentlessly Red has coral tone to that but that one is completely in blue side where Burmese Kiss is purely yellow/orange in tone. Sometimes I feel its a pure coral shade.
[wp_ad_camp_5][/wp_ad_camp_5]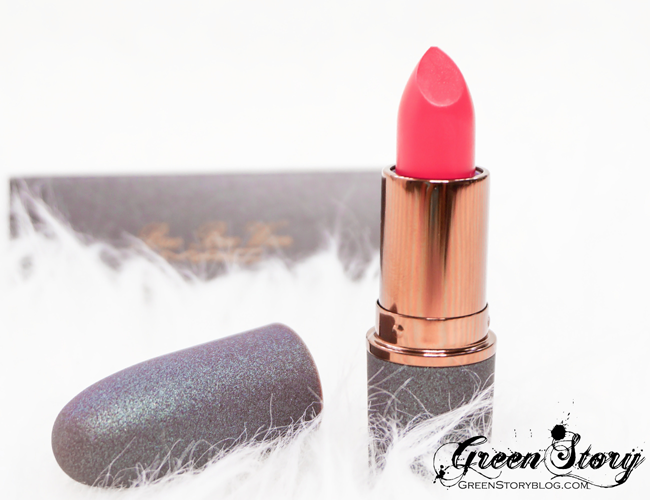 [wp_ad_camp_4][/wp_ad_camp_4]
Burmese Kiss swatch on hand & Lip:

Burmese Kiss feels like the perfect shade for spring, I'm sure i'm gonna enjoy wearing it the whole season.
As because Bao Bao Wan is a limited collection by MAC so it's not going to be available in the market for long. If you haven't picked your one yet then you might want to hurry 🙂  And if you're already done then I would love to know what you got from the collection… Let me know 🙂
[wp_ad_camp_3][/wp_ad_camp_3]


NOTE: Bao Bao Wan is already released in MAC store, Malaysia. As far as I know tomorrow(5th march) they will be out in Singapore, USA and everywhere else. The Lipstick retails for 77RM/$17.50.



[wp_ad_camp_2][/wp_ad_camp_2][signoff][/signoff]