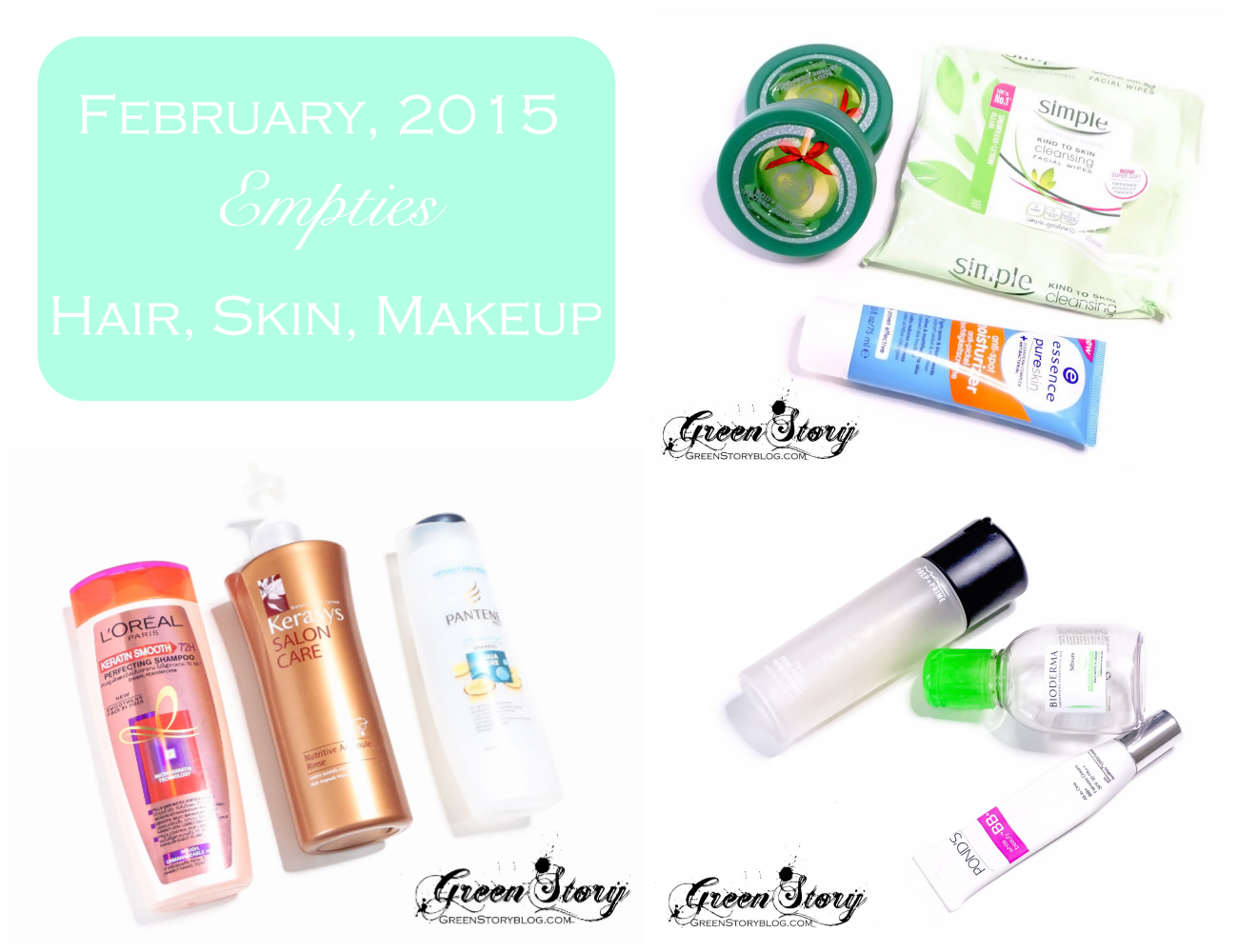 Hello March?! Wish you all have a fruitful month ahead…
In this first post of March I though to share with you few of my last months products that I've used up. These are those product that I use on daily basis, some I love, maybe some of them are not much good that i'll purchase again or I just didn't get space to write about them individually.  Im actually thinking to continue 'Empties' segment from now on every couple of month which will contain short reviews, like two three lines, of the product I've used up in past months. Obviously, because I don't end up with bunch of empties every month 🙂
Do let me know if you would like to read more of this kind of contextual post.
[wp_ad_camp_3][/wp_ad_camp_3]


Hair Care Empties:
I was going crazy with my hair since I'm here in Malaysia. Somehow the my hair wasn't reacting well with weather here. I was mainly struggling with oily scalp. Therefore, I was experimenting with quite a few shampoo and conditioner. Right now I have these three empties of shampoo and conditioner.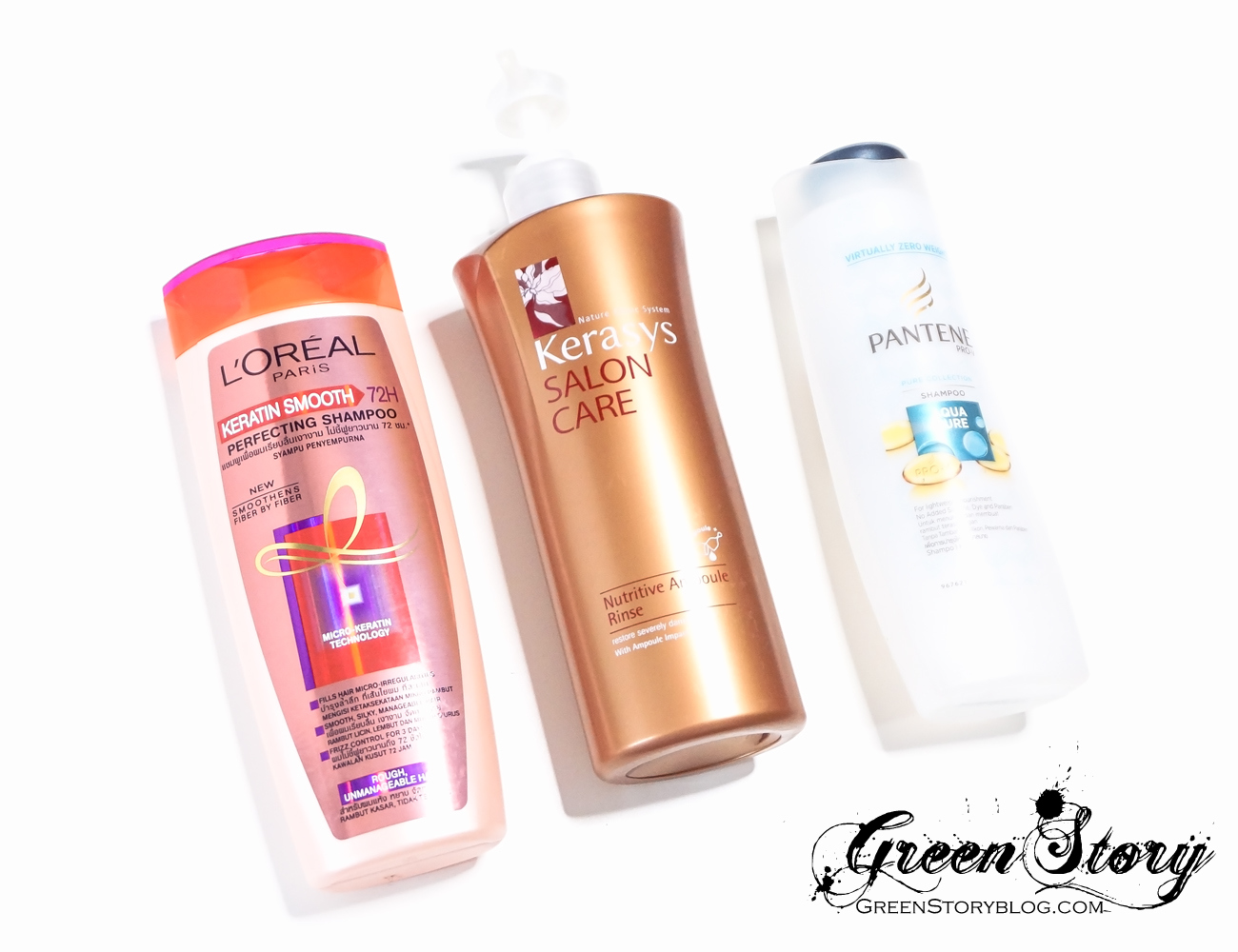 [wp_ad_camp_4][/wp_ad_camp_4]
Loreal Keratin Smooth Perfecting Shampoo:
This shampoo seems to be very popular on market. This was my first time trying it and sadly it completely failed me. It failed to give me clean scalp even after two/three wash. It did provide smoothness and straightened feeling to my hair instantly but that use to last for 4/5 hour only. This product was a total 'Nay' for me.
Kerasys Nutritive Ampoule Rinse/Conditioner:
This product claims to repair damage hair with ampoule impact. Whatever the ingredient it has or however the way it works but it did worked great on my hair. My hair felt much more healthy and completely tangle free after using this and the effect use to last for 24hr+. Loved using this and surely gonna be a repurchase.
Pantene Aqua Pure Shampoo:
This shampoo claims to have lot of good side in it but unfortunately I found this as a bogus product with zero cleaning power. It felt like whats the point of using a shampoo when it doesn't even clean dirt from hair!! This is definitely a 'No Buy' product.
[wp_ad_camp_5][/wp_ad_camp_5]

Skin Care Empties: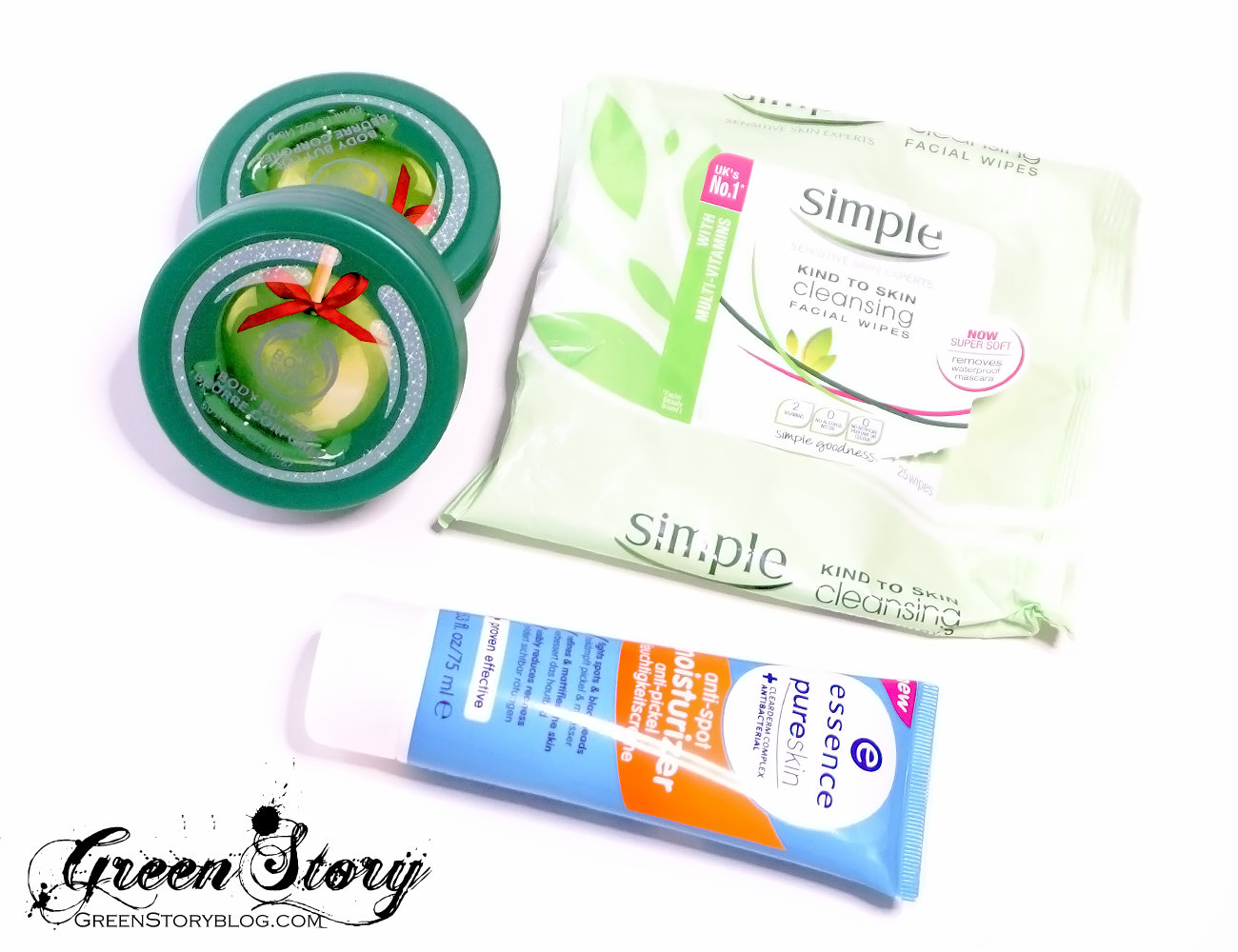 The Body Shop Glazed Apple Body Butter:
This specific 'Glazed Apple' range by Body Shop came up as a special edition of Christmas. Im not sure if its still available in market. I had three tub of this and I enjoyed using every bit of it. This butter is slightly different in texture that other Body Shop body butter has. It's quite thick in texture and worked wonder keeping my dry body skin nourished for a full day. This butter also smells very fresh citrusy.
Essence PureSkin Moisturizer:
This was my first time trying any skincare product by Essence. Essence has quite a few skin care range variety. This moisturiser is from their pure skin range which claims to be anti-spot. Well, about the 'anti-spot' fact I completely do not agree. It doesn't do anything with facial spot but as a moisturiser it works ok. The product has thin texture which absorbs into skin very fast without leaving any greasiness and keeps skin nourished for hours. I do recommend this product if you like to use a basic and simple moisturiser.
Simple Cleansing Wipes(Sensitive Skin):
Simple is one of my old favourite brand for skin care but trying their wet wipes was first time for me. This cleansing wipe performed well for cleaning yet I'm not quite happy with it. Though I picked the one is for sensitive skin but this wipe felt really harsh and scratchy on skin. Next time I might try other variety of Simple wipes but not this specific one.
[wp_ad_camp_5][/wp_ad_camp_5]

Makeup Empties: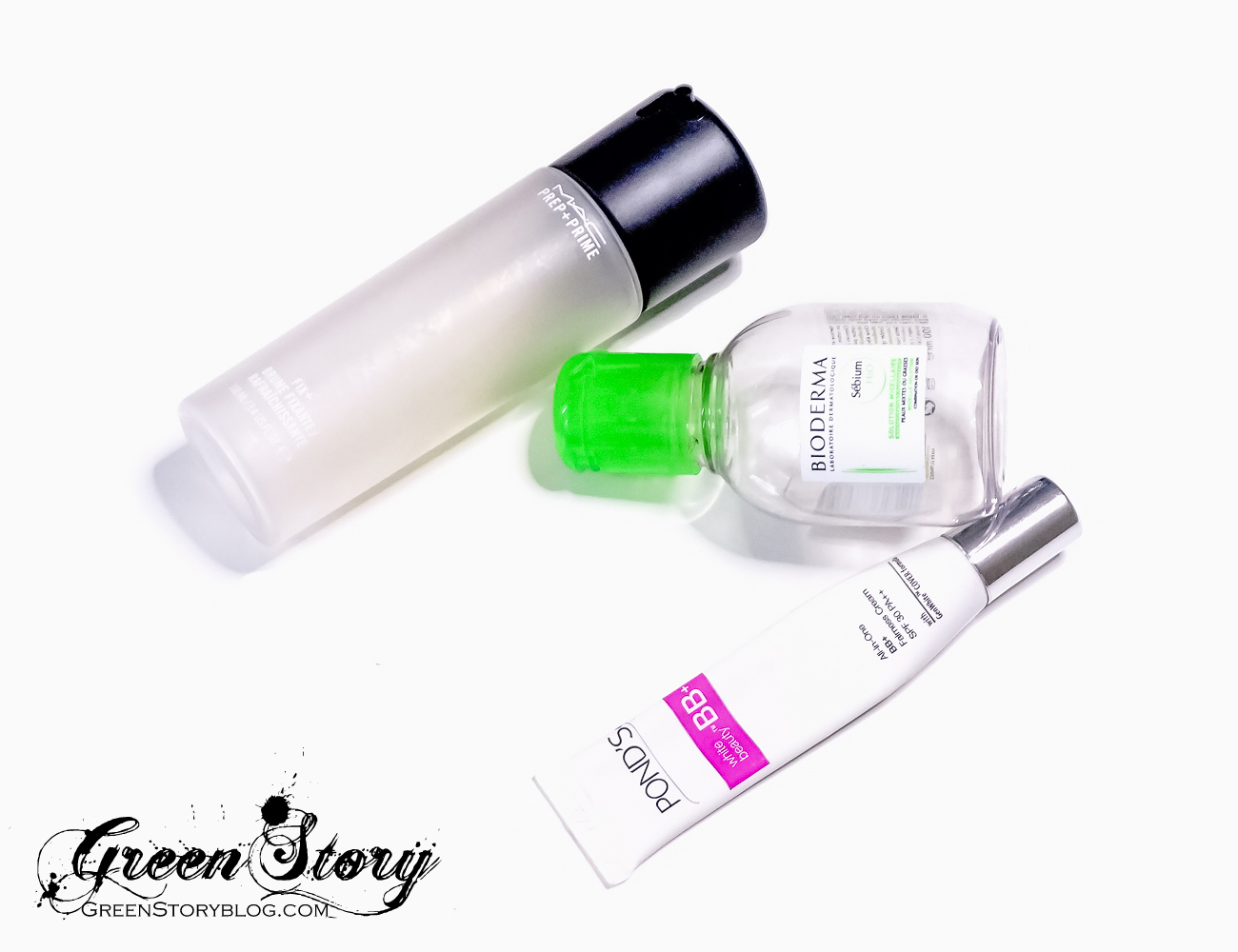 MAC Fix+:
I'm wondering at this point. Do I really need to talk about Fix+, I guess everyone knows about it and whoever loves it they loves it for forever. Well lets talk a bit, MAC Fix+ has been a must have and regular purchase for me when it comes to makeup. In case if you are interested to know how it works and how I use it then let me know, I'll put up another in depth review on it.
Bioderma Sebium H2o:
This micellaire solution is one of my favourite as eye makeup remover. Its so kind to sensitive eyes like mine and cleanse every bit of makeup without much effort. Love this product but a bit expensive in my opinion.
Ponds BB+ Cream With SPF 30PA++ :
Well well, this BB cream happened to be my most used BB cream ever. I used this same product for one long year regularly. I couldn't think my daily makeup without this. I guess I'll have to stop using it at this point because this was my last tube and its not available here in Malaysia. Only one drawback with this BB cream was its one shade that might not go with every skin tone. I never really got time to write about this product which I totally should have. It gives smooth matte finish which last for long and blends into skin seamlessly. If you have oily or combination skin then you'll also love it. I highly recommend this BB cream.

Hope you liked the first post of 'Empties' segment. I would love to know your opinion and suggestion about something new that I can write about 🙂


[wp_ad_camp_2][/wp_ad_camp_2][signoff][/signoff]