Another lipstick swatch post today and I have 7 lipstick here with me from the Maybelline Matte Lipstick Range. Maybelline launched this whole new range of Matte lipstick here in Malaysia this October with an aim to make the Matte lipstick the TREND! Although, I had one Rosy Matte and a Vivid Matte for a few months now but the rest are new in my dresser.
I'm happy that drugstore brands are concentrating more on matte formula nowadays. After all, me personally like the shine of my highlighter not on my lips. I think a Matte Lipstick is always easy to carry and more flattering at any time of the day. What is your opinion?
Maybelline Matte Lipstick | Vivid, Bold & Rosy Mattes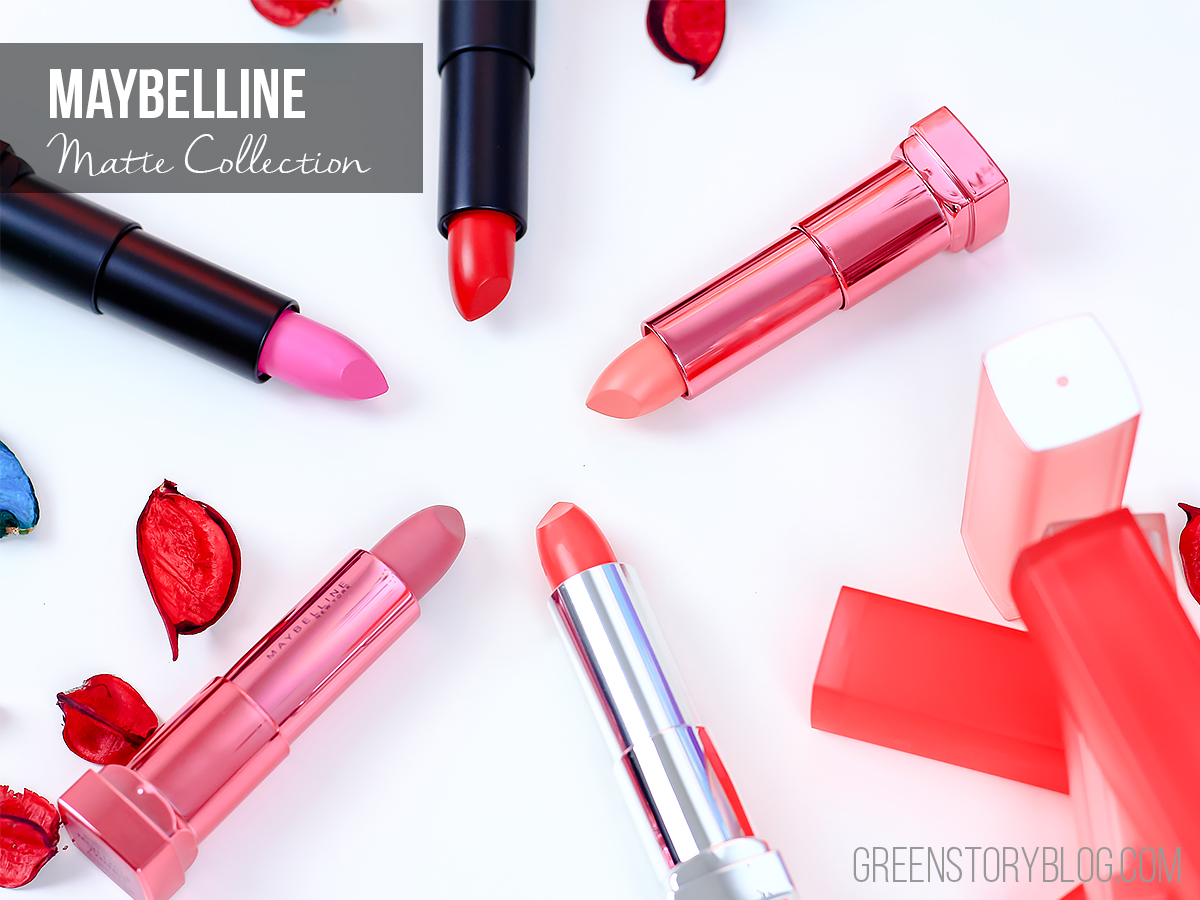 Maybelline has following 3 variety of matte Lipstick…
Vivid Matte – total 3 shade in the range. I have 2, Scarlet Red and Neon Pink
Bold Matte – total 7 Shade in the range. I have 1, MAT 2
Rosy Matte – total 4 shade in the range. I have 2, Rosy Peach and Apricot Beige
The question is… are they same? or they differ somehow?!
Packaging wise, they are color coded. Black tubes are Vivid Mattes, Silver one is Bold Matte and the shiny rose packaging is Rosy Matte. Rest is all same.
Let's talk about the actual product!
First of all the packaging, there is nothing to complain about but they are pretty in my eyes. These lipstick doesn't smell anything and I won't address them as a matte formula but semi-matte. The all are nicely creamy, glides on easily, applies evenly and last on the lip for a decent time. The each type differs on pigmentation only. Vivid Mattes are the most pigmented one thus I love this range the most. Bold Mattes & Rosy Mattes has just the regular creamy pigmentation.
Swatches of Maybelline Vivid, Bold & Rosy Matte Lipsticks on my lips are below…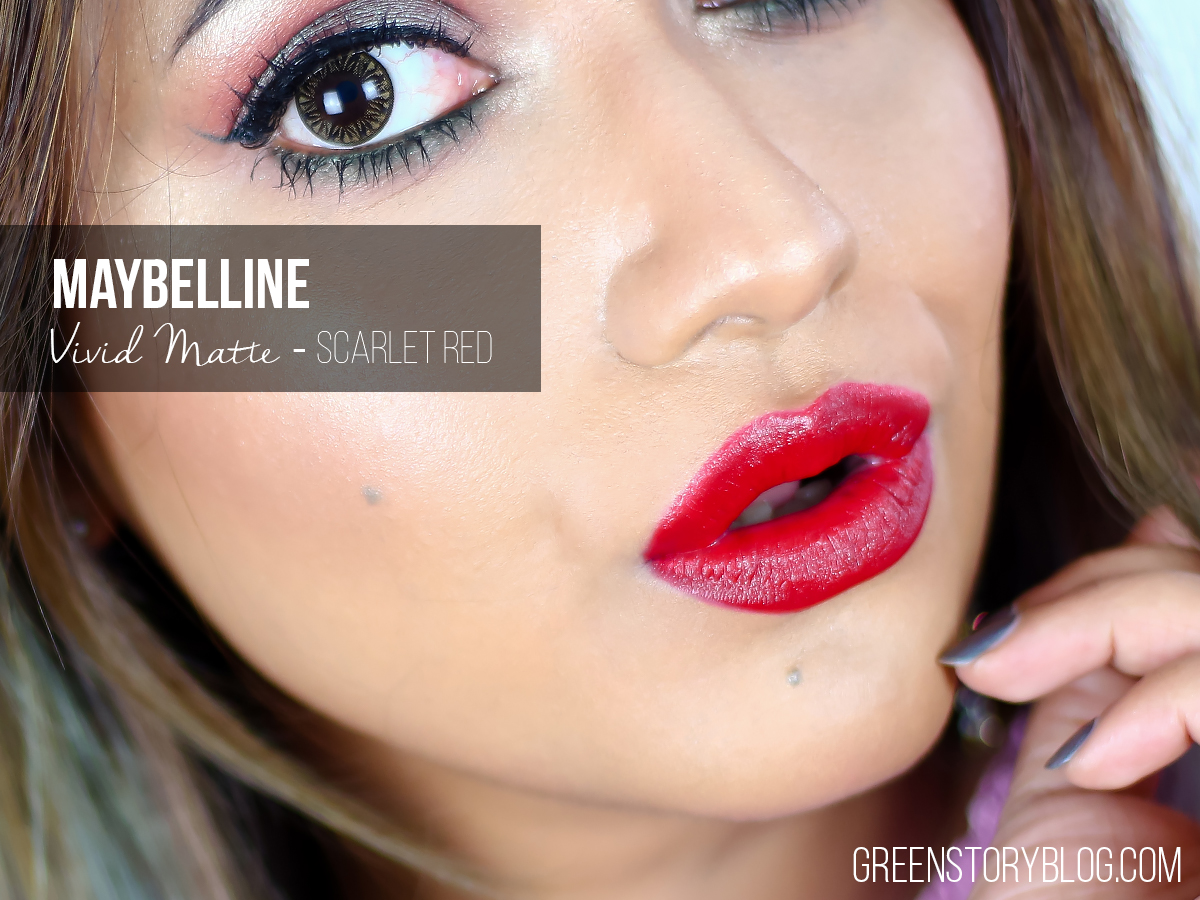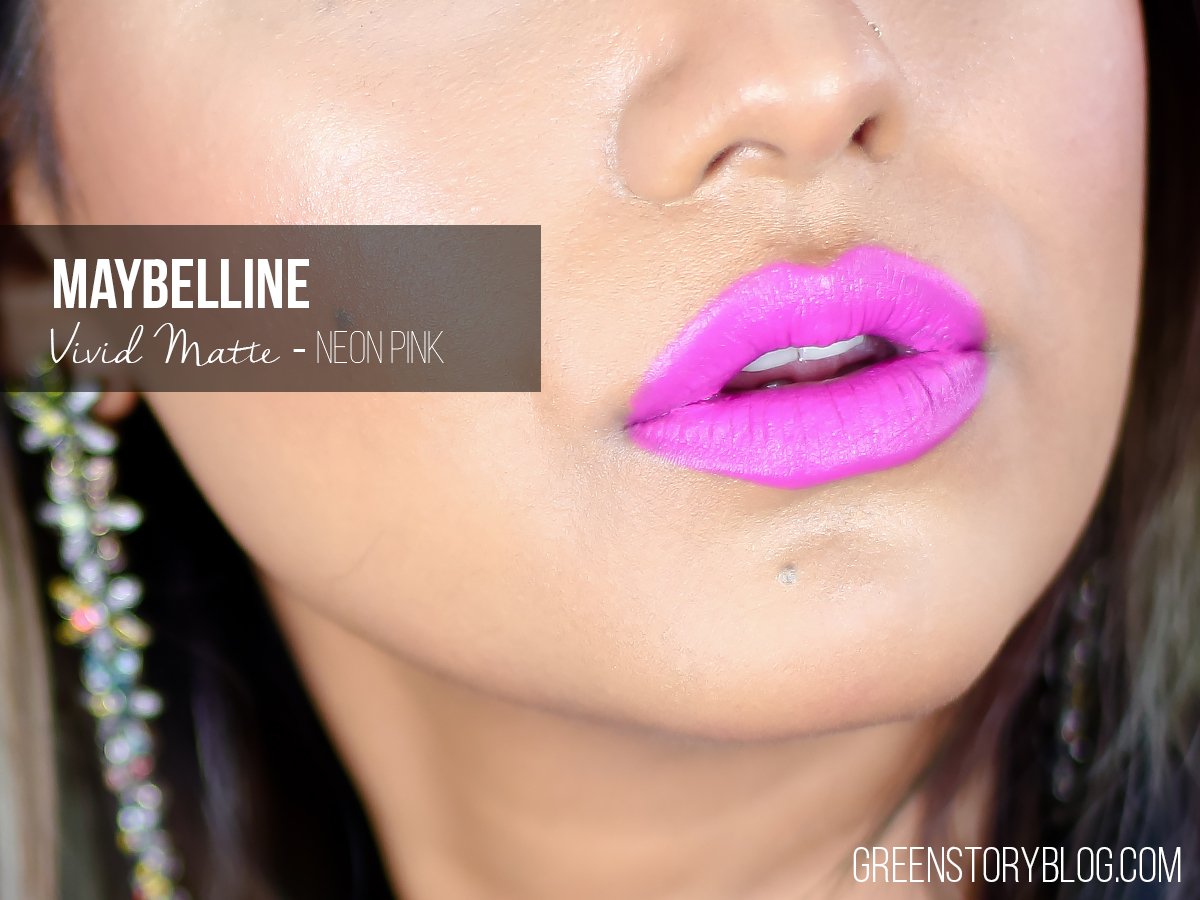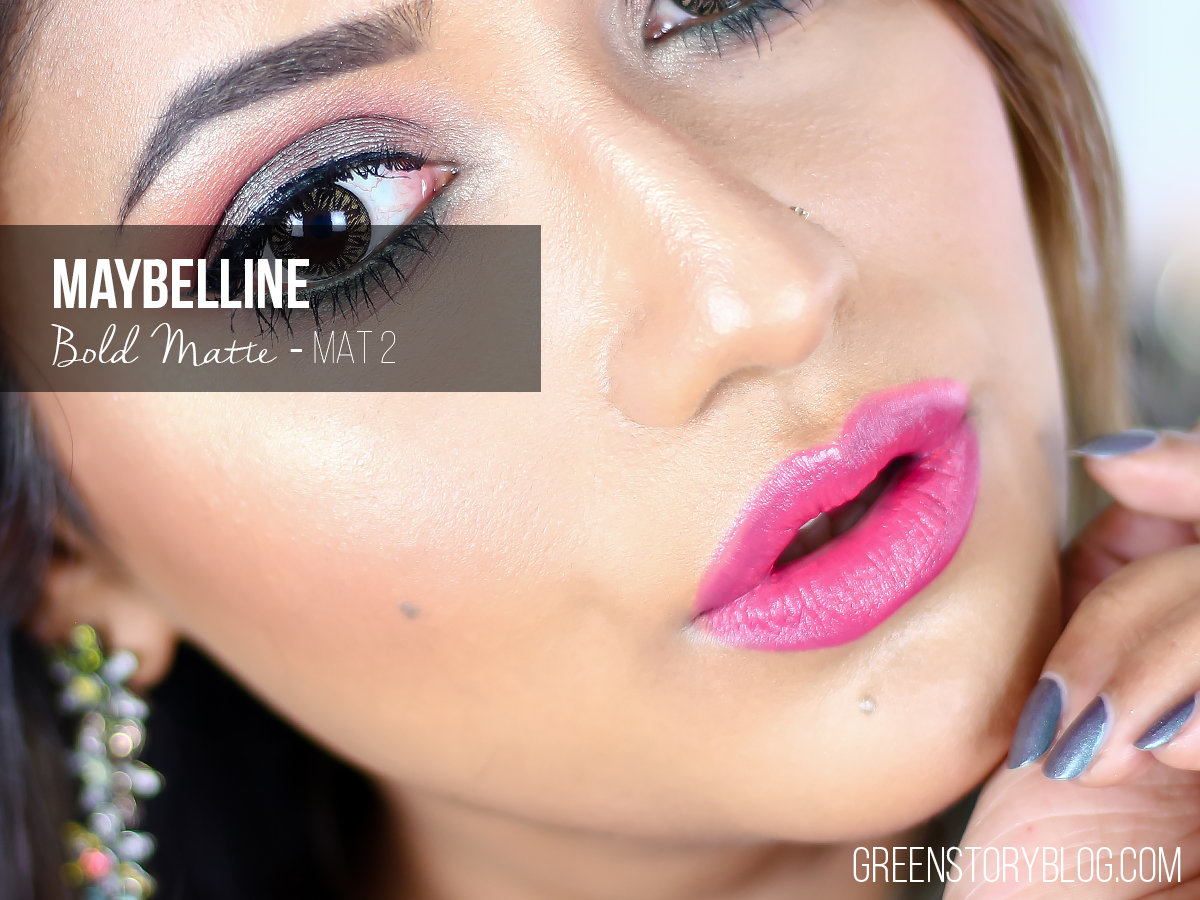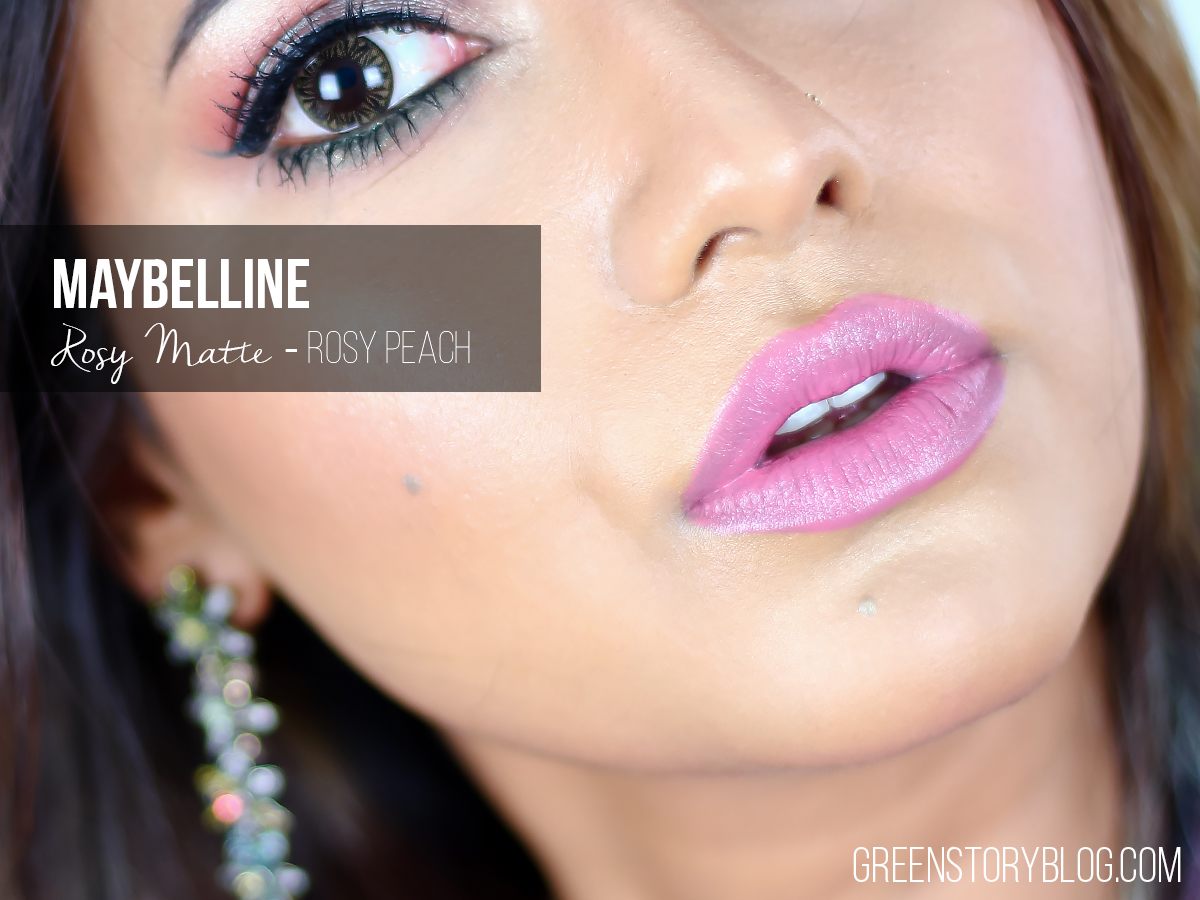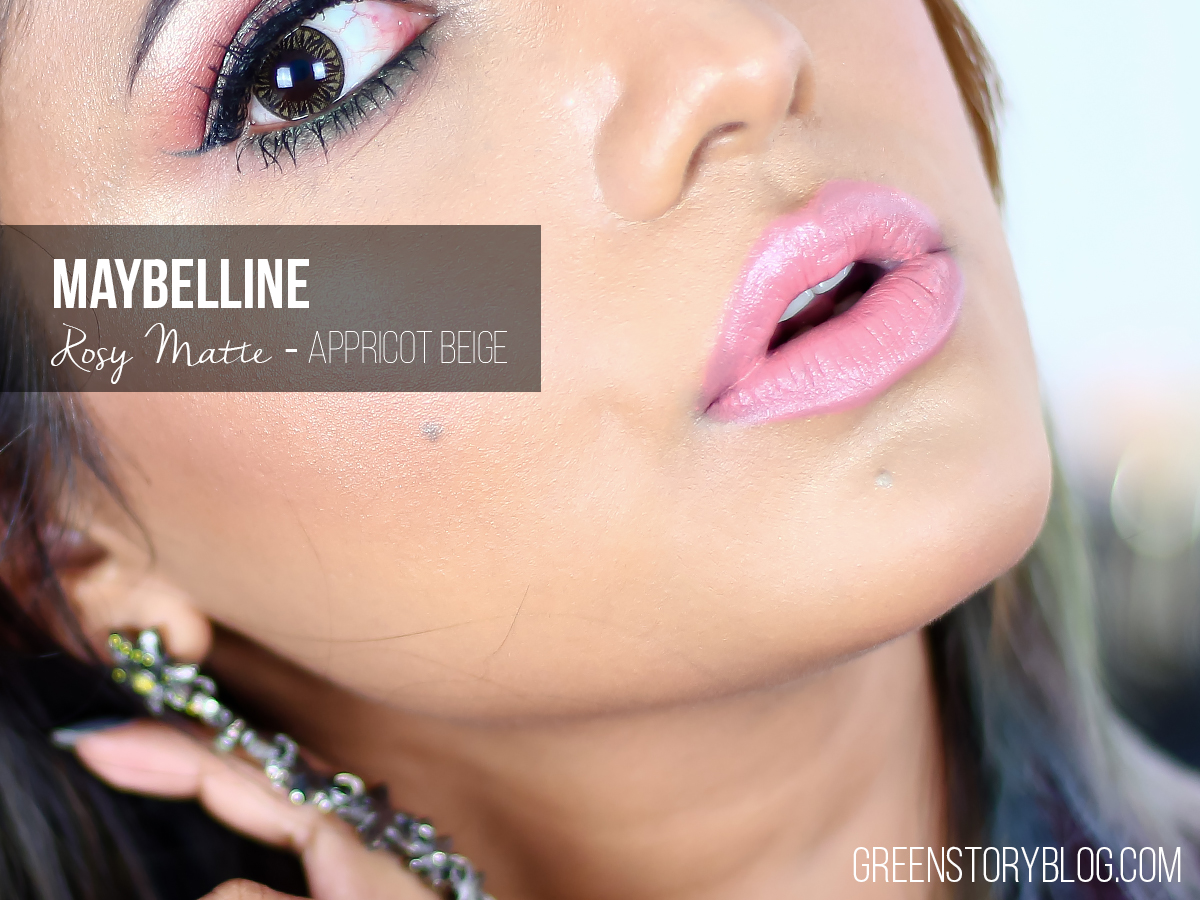 [wp_ad_camp_3][/wp_ad_camp_3]
Maybelline Vivid Matte – Liquids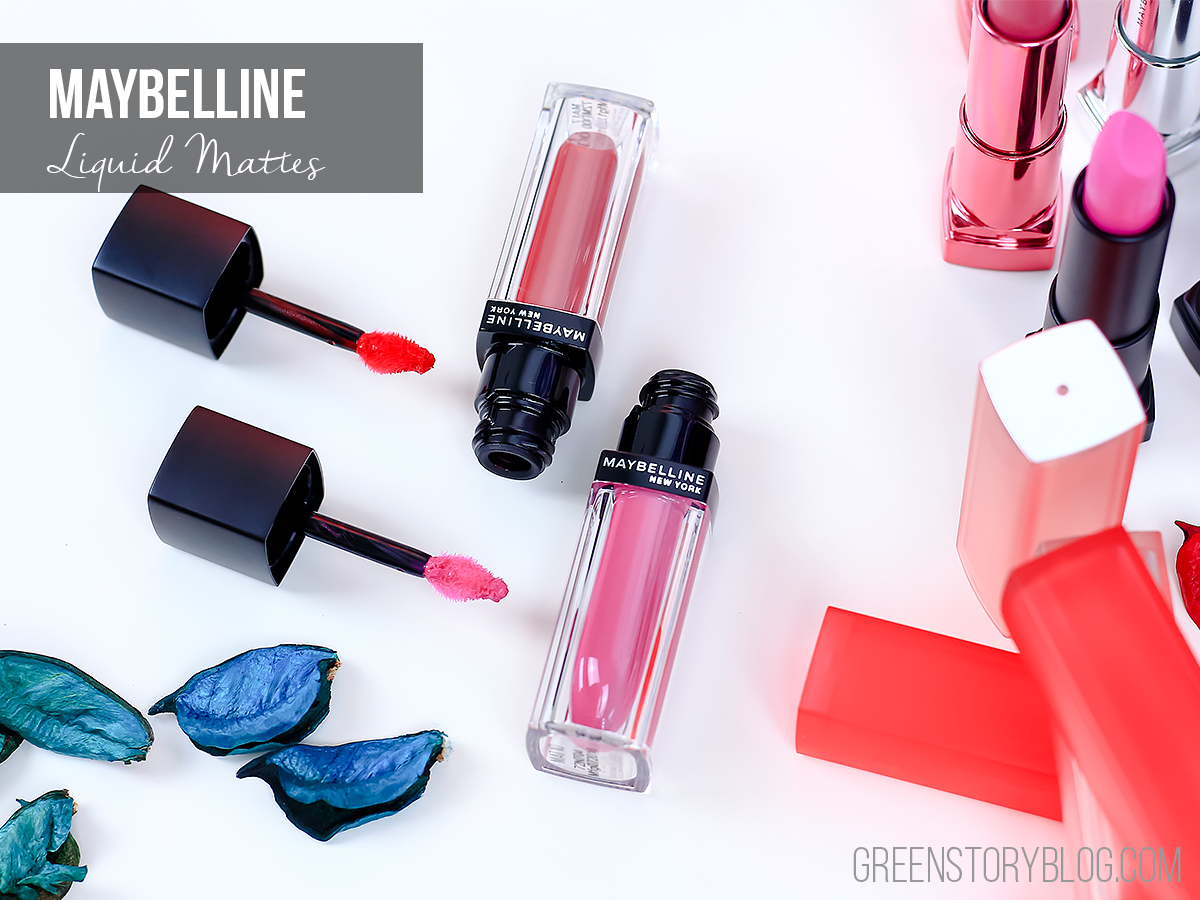 I have here two shades of Vivid Matte Liquids, MAT 7 (a classic red) & Mat 10(hot pink). They have 10 shade variety available in the market. I like the sleek glass-like packaging and the doe foot applicator has a good quality so the ease of application is assured. They don't smell anything either.
These Maybelline Matte Liquids clearly reminds me of their last year release, Velvet Matte (review here) Liquid Lipstick. I didn't find any difference in the formula, shiny gloss but very pigmented compared to a gloss. In fact, the packaging is all same like before, just the label is different. I feel these are just the re-promotion of the same product, however, I'm not sure if the shades were the same in velvet mattes.
Just the way I wondered last year, the same feeling for these Vivid Matte Liquids as well. I can't understand why would someone call these glossy glosses a matte formula! Other than that, as a gloss these are fantastic. feels non-sticky on lips, doesn't bleed or so, and has good lasting power. Leaves a light stain on lip if you wear them for a while and that stain is easily removable with a makeup removing wipe.
Swatches of Maybelline Vivid Matte Liquids on my lips are below…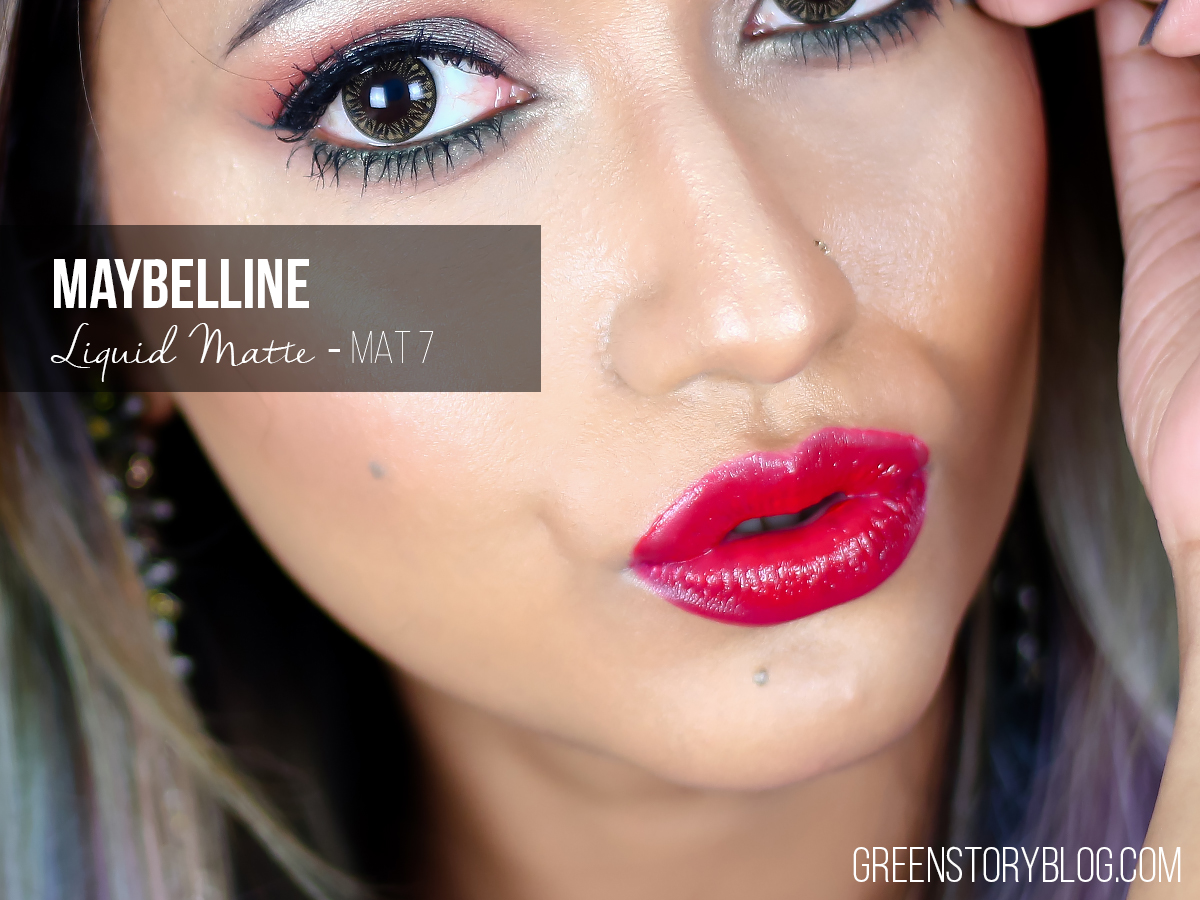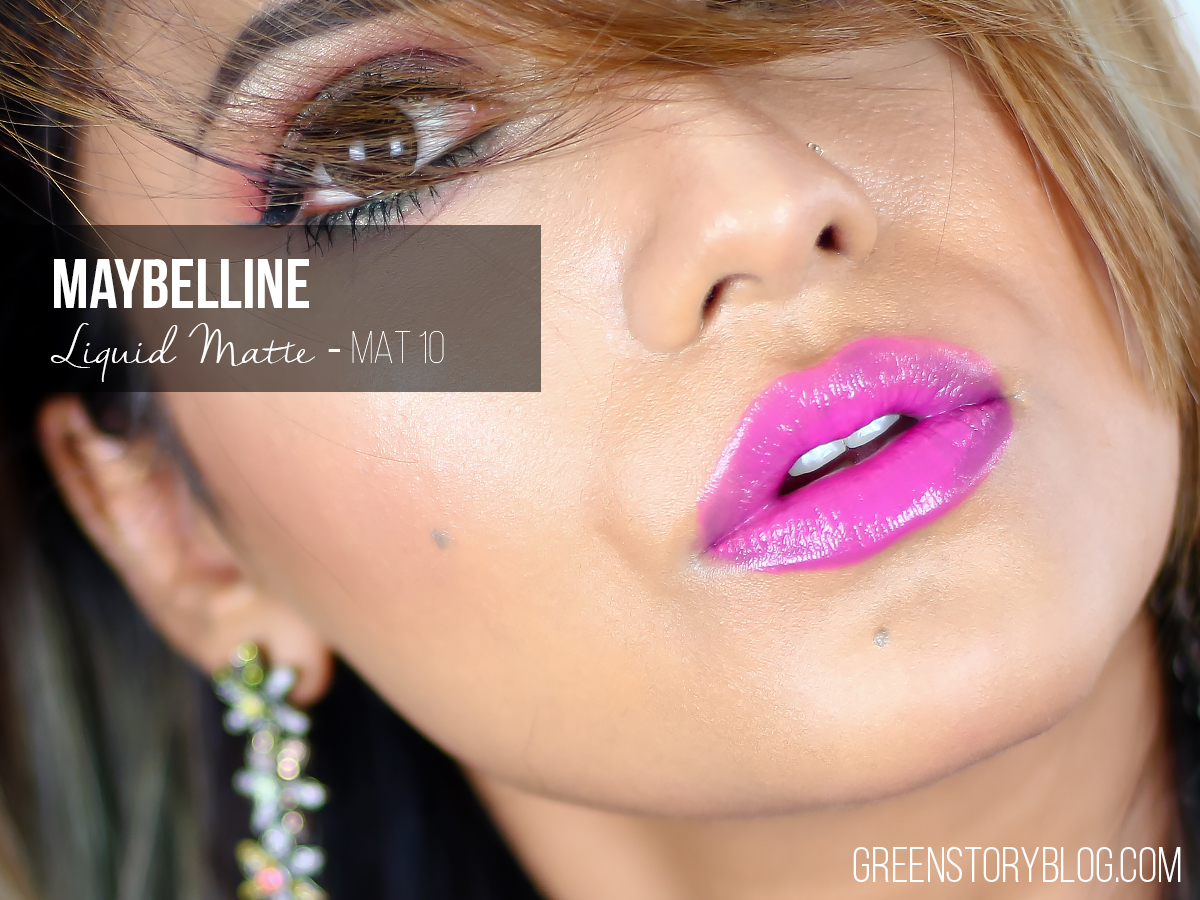 [wp_ad_camp_4][/wp_ad_camp_4]
For you convenience, the swatch of all on my hands is below…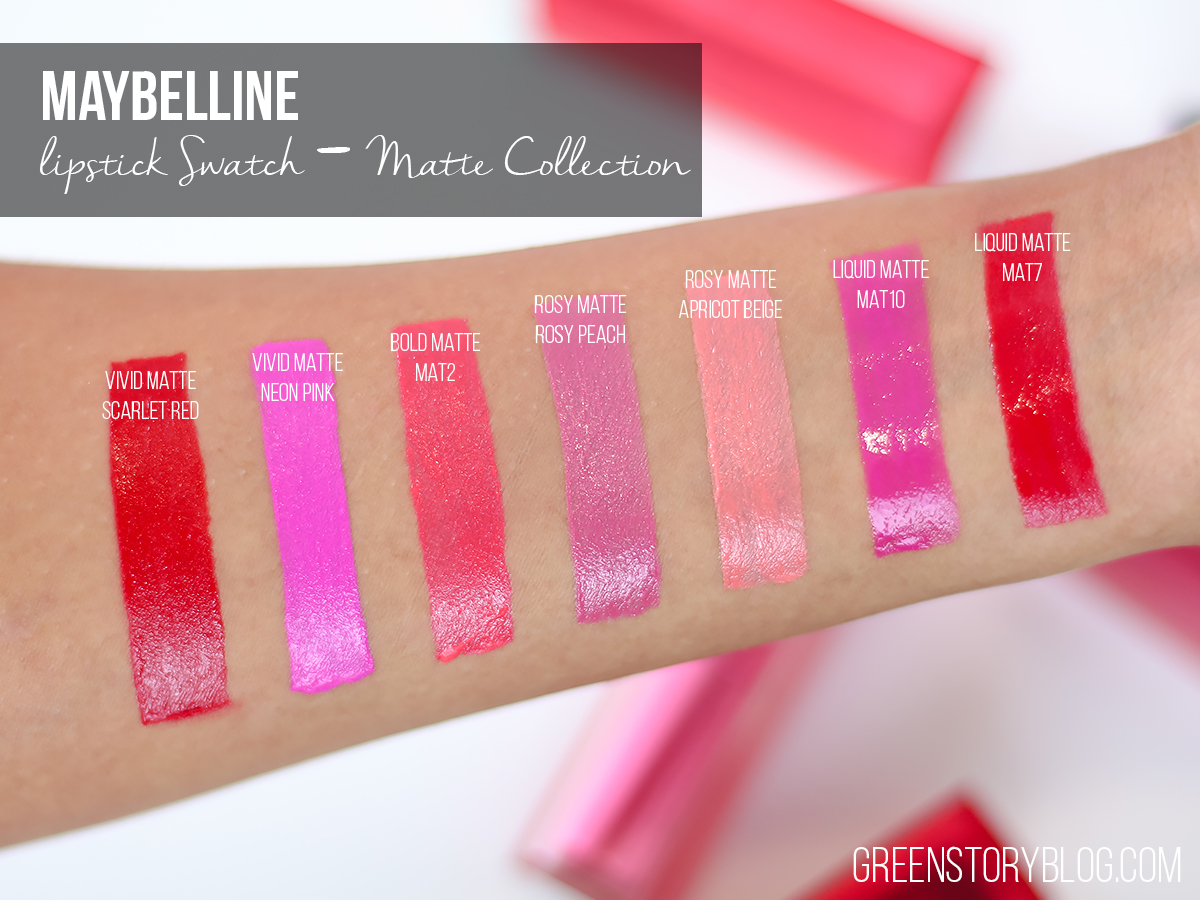 Overall, these new Maybelline Matte lipsticks are surely a budget-friendly option for a day to day use. I wish Vivid Matte range had more shades than just three. Their pigmentation touched my heart the most among all these Maybelline Mattes. In the other hand, those who like a glossy tinted lip, I'm sure, those Liquid Mattes gonna win their heart.
[color-box]
Shopping Info:
Maybelline Vivid, Bold & Rosy Matte Lipstick | 27.90 RM
Maybelline Vivid Matte Liquid Lipstick | 29.90 RM
Available at Watsons, Guardian and most of the leading pharmacies, Nationwide.
[/color-box]
*** Some products are PR Sample. 
[signoff][/signoff]