I just had a facial done after ages, Murad Vita-C Quenching Facial. I'm sure you're well known for Murad Skincare already. Why wouldn't you, after all, Murad was around since 1989 founded by Dr. Murad, and with the trust of its customers this brand has been in the market for so long. If you're a beauty addict like me you've already heard of how good their products are. I myself a fan of their products for years. To be honest Murad skincare products are pricey yet as per my experience, it's completely understandable why they're.
Besides that Did you know Murad offers facials as well?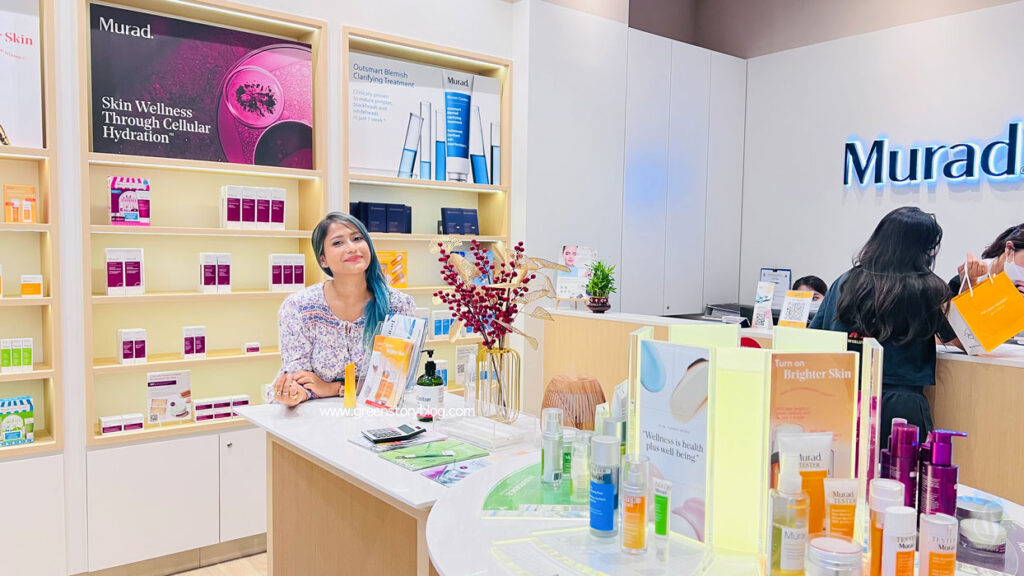 If you didn't and it's not anything new either. Every Murad outlet is also a full-form aesthetic clinic as well. Furthermore, Murad facials are even personalized too. You so present your skin concerns and the expert will take care of them for you.
I have done facials at Murad several times in the past and just did their vita-c quenching facial which was something new I've tried this time. Thanks to Murad Malaysia of course for the offer to try again their facial service.
This time I've experienced Mursd's Vita-C Quenching Facial considering my skin need which was a 75-minute intensive facial focused on treating the skin pigmentation and intensive hydration. Among its several treatment steps, Murad Vita-C Quenching Facial consists of ultrasonic soundwaves to brighten, smooth, and hydrates skin to reveal radiant and more even skin tone.
The treatment lounge at Sunway pyramid is located at the back of its store. You get a spacious, cozy room for your facial session, a cupboard for your stuff, a clean environment, ambient lights to set the mood right, and whatnot!
The First Step: Cleansing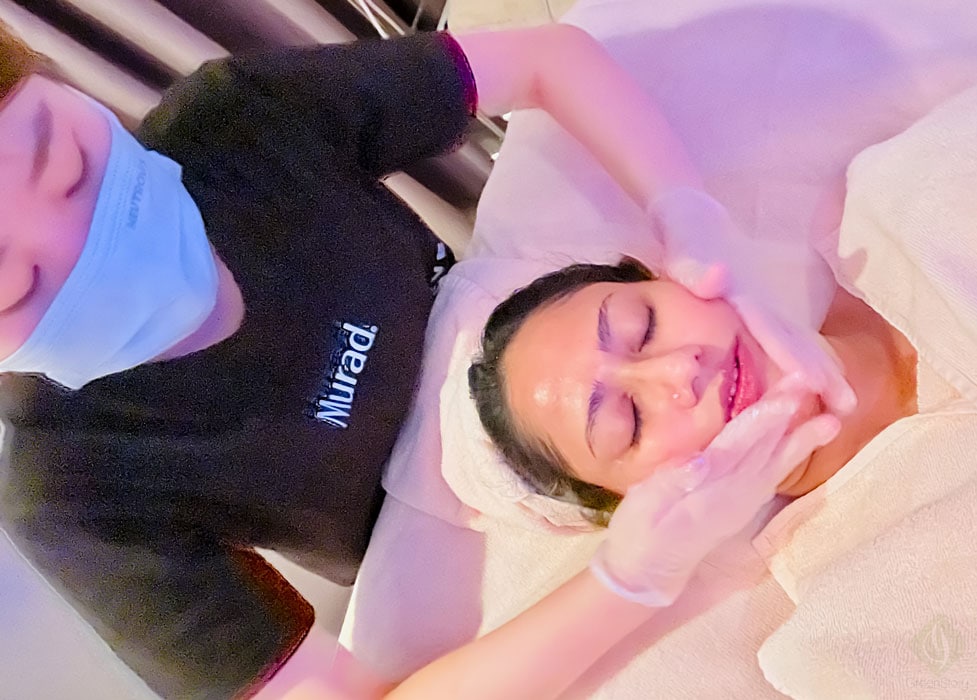 a basic cleansing first to remove all the makeup and dirt and then followed by deep cleansing.
Second Step: Extracting Clogged Pores
After the cleansing process, my face was all clan and supple due to the use of steam and the pores were all ready to get rid of whatever had clogged inside. I haven't done that for ages and it kinda hurts a bit. Good that I only had a couple of clogged pores and not many black or white heads.
Third Step: Glycolic acid exfoliation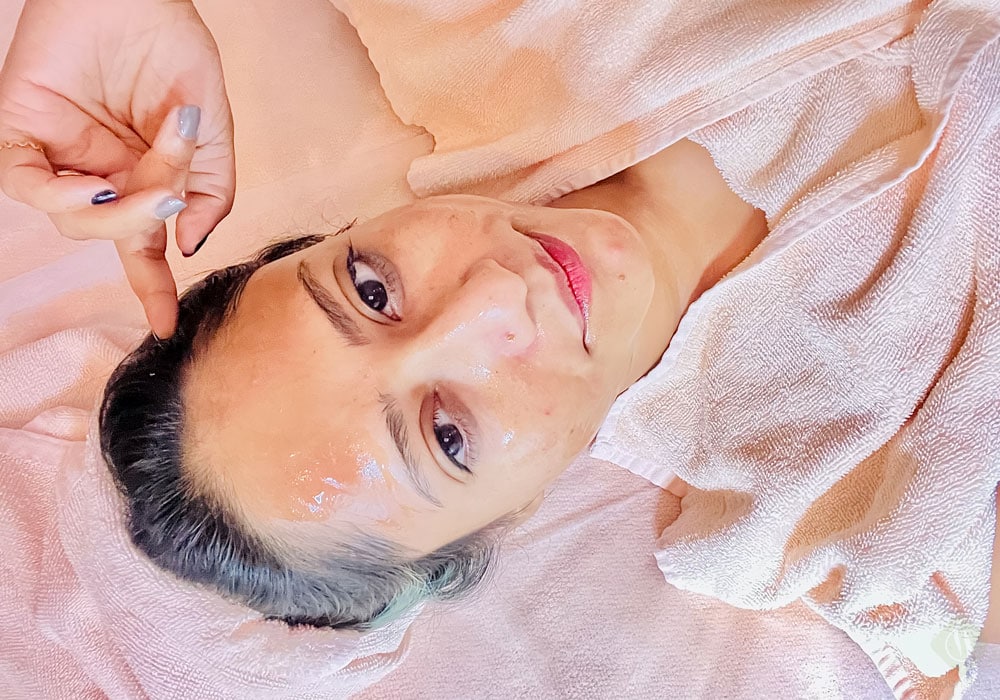 applied gel-like glycolic acid for 10 minutes. I loved this step. Well, it did sting for a minute or two then the face was feeling calm. afterward, my face was instantly glowing.
Fourth Step: Felaxing Face and Shoulder Massage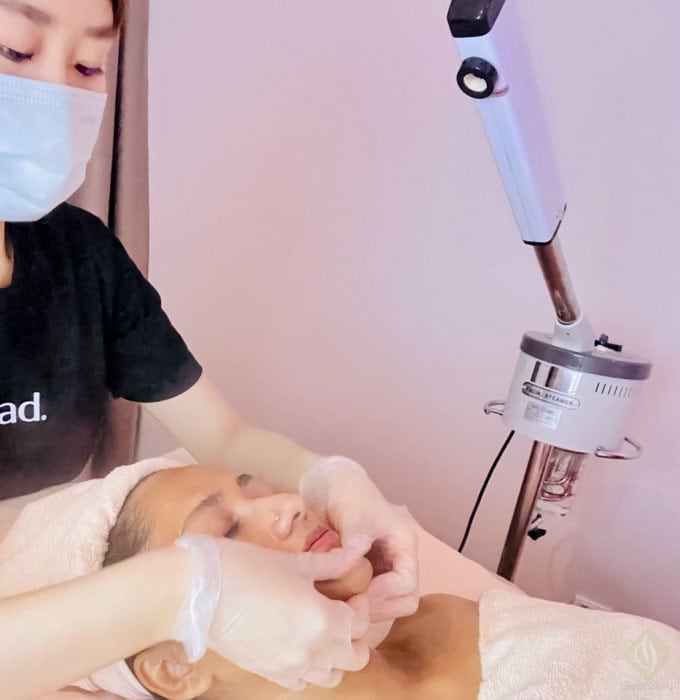 Around 10 minutes and this was so so relaxing with the ambient lights and music. I was about to fall asleep yet I didn't. Decided to stay awake and feel the massage.
The Exciting Step: Ultrasonic Sound Wave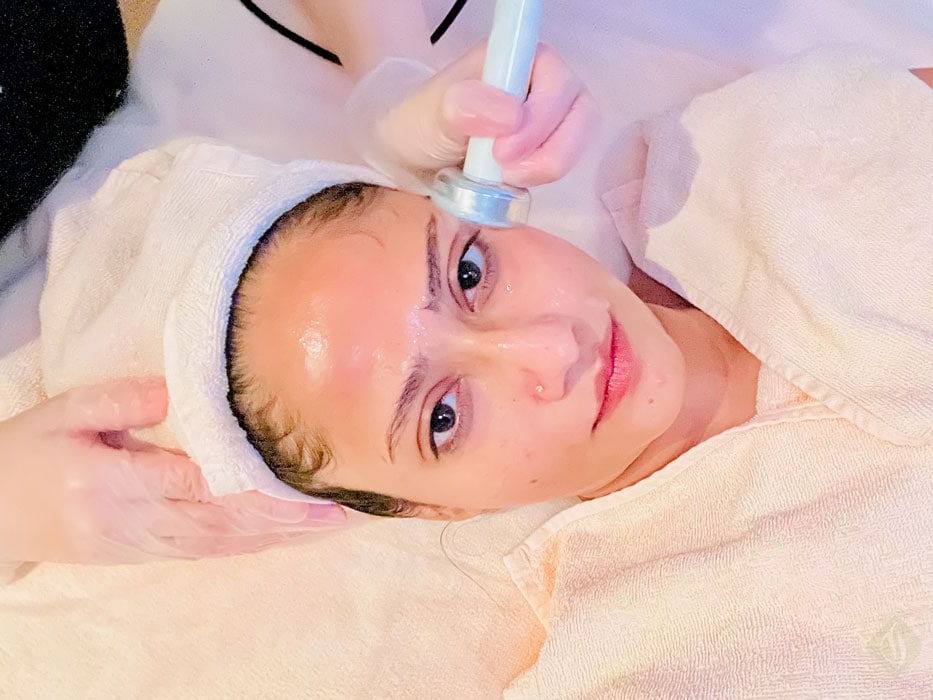 First, they applied Vitamin C Quenching Essence to solve skin's hydration and pigmentation problems. Then comes the ultrasonic sound wave to penetrate the serum in the deep layer of the skin. 10min on each side of the face. The device felt cold and extremely relaxing and practically this 20minutes was the most relaxing part of this facial. Kinda reminded me of the Thermotherapy I do at home yet this was way more intense than what I do at home.
Last Step: Hydrating Mask and Pack-up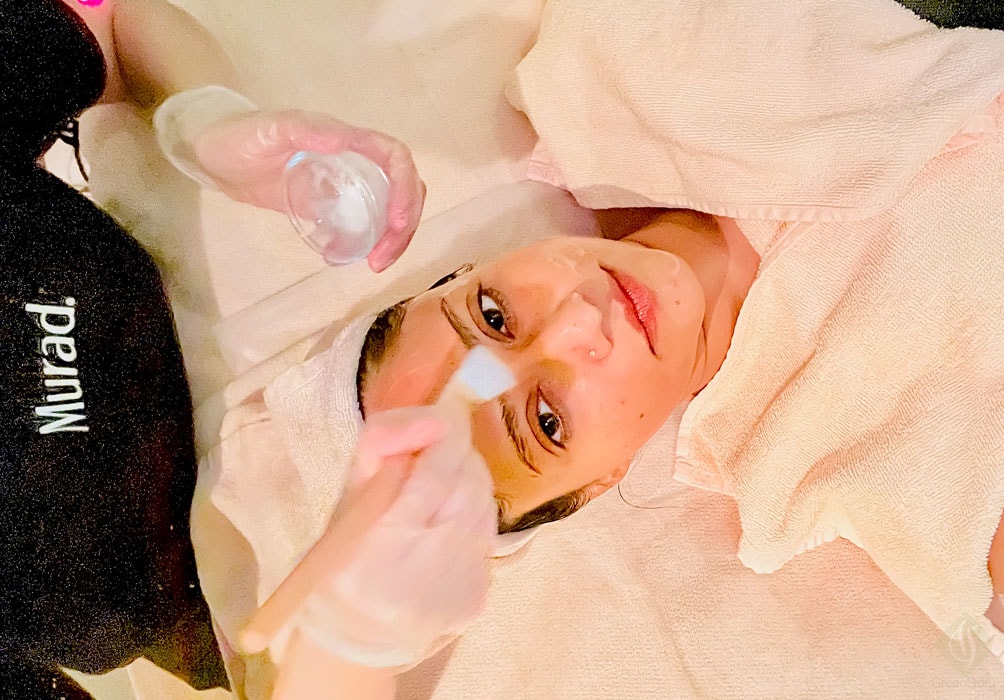 At this step, they applied a 10-min Mask hydrating mask. After 10 minutes wiped off the mask and applied a soothing serum, moisturizer, and sunscreen to finish off the skin.
I and my skin were so relieved and refreshed after the facial. I felt my skin was breathing itself… that fresh!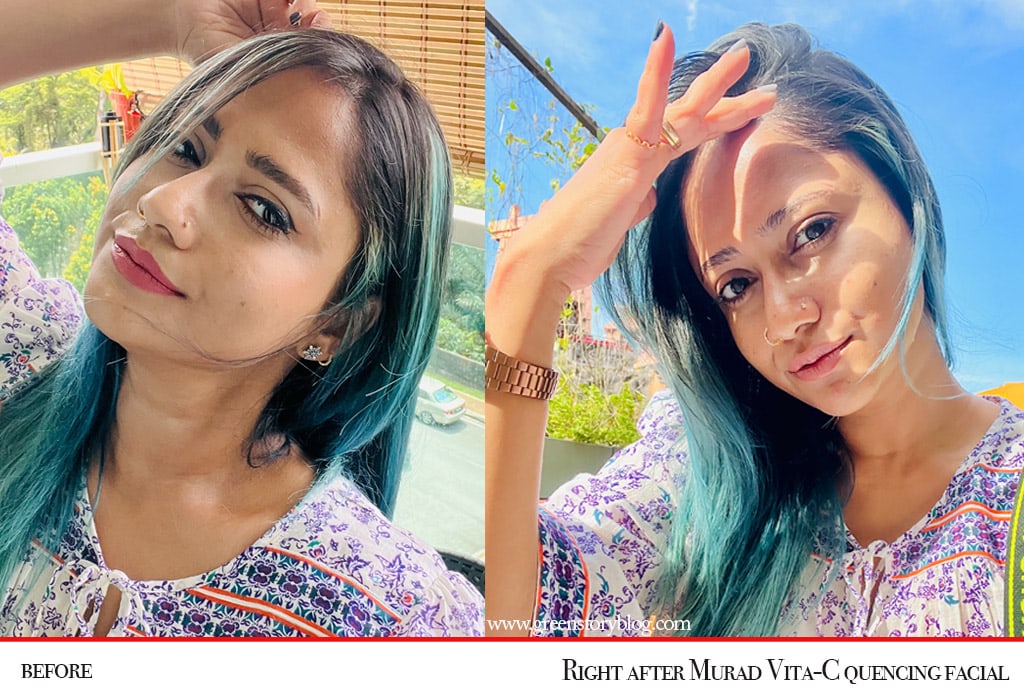 How was my overall experience with Murad Vita-C Quenching Facial?
The facial was No doubt a great experience for me as I haven't had my skin done for years due to the pandemic years and all. My skin was glowing from within and had that amazing supple look in it. And it was widely visible I tell you. The effect literally lasted around 3 days. I would wake up in the morning and look at my face and say Oh, my skin is still glowing. Was sad on the fourth day seeing the skin glow dimmed a bit. Wish it had a lengthier effect.
I like one fact about Murad facials that is you won't be leading to a push sale tactics to make you buy their skincare stuff after the facial which sadly other aesthetic clinic does. I hate it from the bottom of my heart. You can simply follow up with your regular skincare products afterward. If you're already using Murad products you won't have to change to different skincare. Actually, It doesn't matter or is relevant to whatever skincare you for before or after the facial service. Every facial results in a one-off effect. It is just the intensive skin pampering session that you can give your skin every month or every other month to keep a balance between your skincare routine and professional services.
A little pampering never hurts after all!
Murad Vita-C Quenching Facial is priced at RM369 for a 75-minute session.
Murad's exclusive outlets are available at Sunway Pyramid, 1 Utama Shopping Centre, Bangsar, Empire Shopping Gallery, and IOI City Mall. For more information, you can check out their official website as well.