Hello Beautiful, hope you all doing well. A few days ago I was sent three Makeup Academy(MUA) matte lipstick for reviewing purpose. Today I'm reviewing 2nd one of them named "Scarlet Siren". Check the review of another MUA matte lipstick called "Totally Nude"
[here]
 Keep in mind that my reviews are based on my honest opinion and I'm not paid or biased by anyone.
Let's get started…..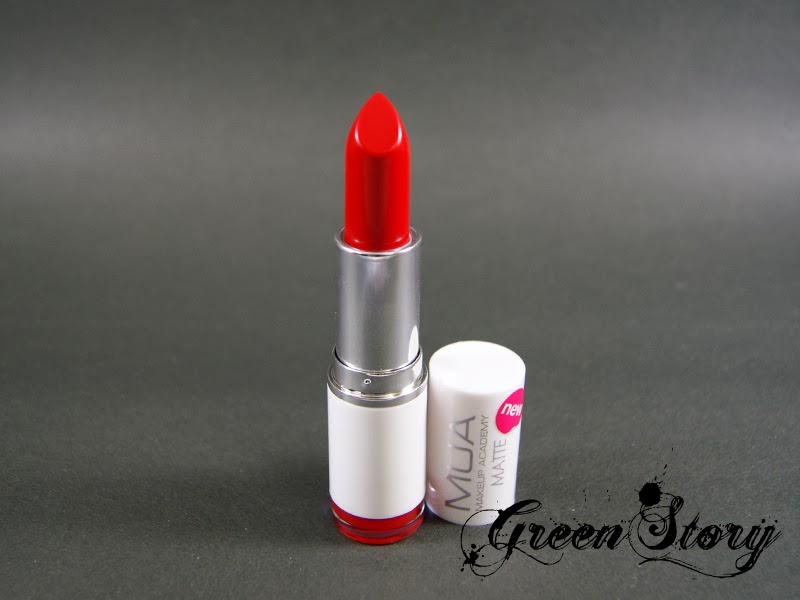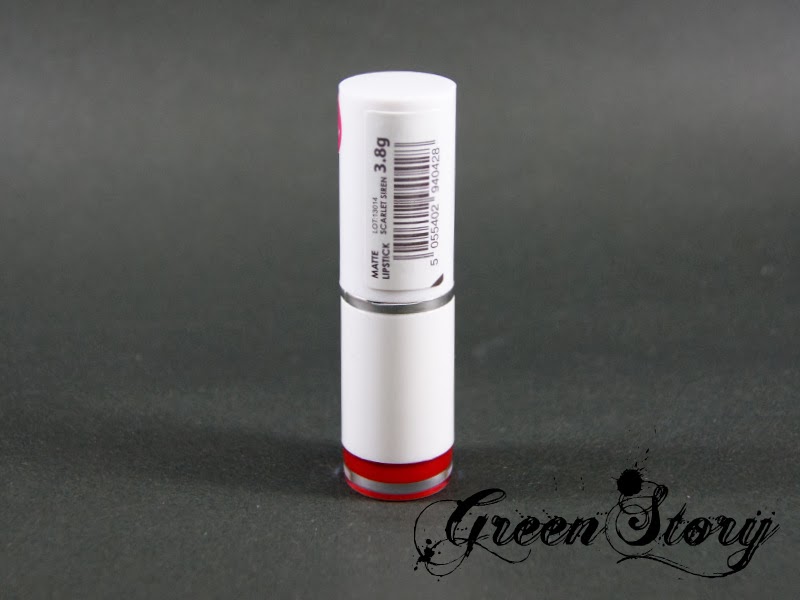 About the product:
These matte lipsticks are a new addition to MUA range. They come in a white packaging but same as their regular design. Each one contains 3.8g of product. This white packaging is so sleek to look at, I absolutely fell in love with the packaging. It has nice and kind of sweet smell in it which you can never find wrong.
My previous experience with MUA regular lipstick was good and of course, I am a big fan of MUA product, as well as, I'm always a matte lipstick lover so when I first saw this lipstick I was so excited to try it. The shade 'Scarlet Siren' looks vibrant and opaque red on the stick.
The lipstick has smooth waxy but matte texture. Doesn't feel drying at all also transfers less than other lipstick and last 4/5 hour easily.
I'm assuming, probably this is the best one from whole MUA matte range which gives satisfying pigmentation, though you'll need 3/4 coat to get the proper opacity.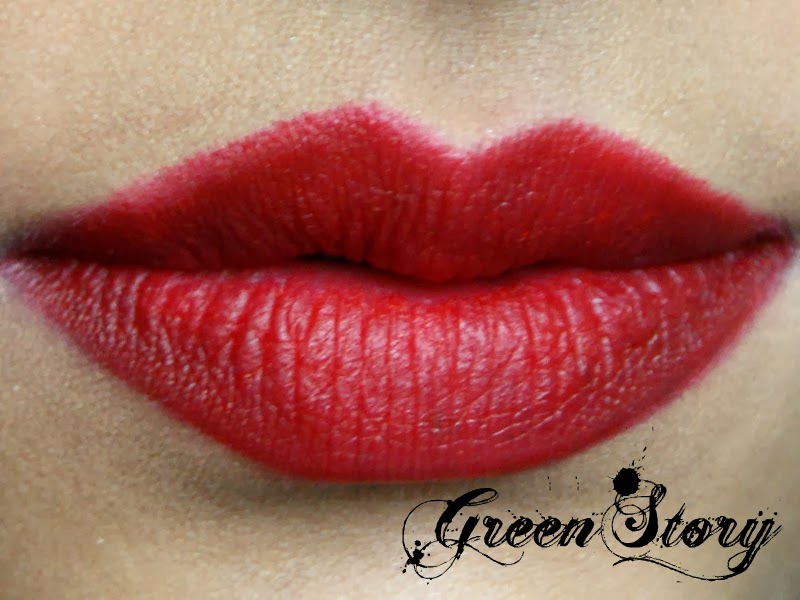 The shade has genuinely cool and muted undertone in it but it varies with the light. Best thing I found, Scarlet Siren is not that kind of red which you won't like to wear every day but somehow it is wearable anytime.
However, because of the waxy texture, it doesn't look really matte.
This one did meet my satisfactory level. Liked the packaging as well as the product quality. If you wanna try any of MUA matte lipstick I will suggest you try this one.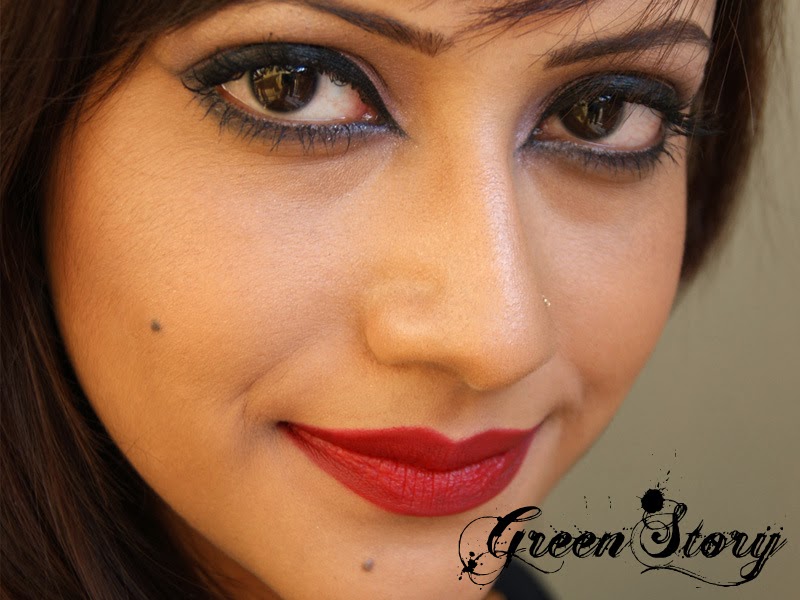 the picture was taken in daylight
Hope the post will help you, do follow and share your thoughts.
..Take care until the next post.
[signoff][/signoff]