Hello There, in this post I'll be reviewing Pond's Gold Radiance Youth Reviving Eye Cream. Do you care those saggy fine lines under your eyes or those ugly dark circle? Well, I do. I don't have much of a dark circle but hate lines under the eye. We can easily hide dark circle with concealer but what about fine lines? Nothing can hide those pesky lines for sure. So, I went out to get an eye cream for me hoping that's gonna help me.
Skincare Products in Bangladesh are not much rich, especially if I talk about an antiaging skin care product. There are a lot of Indian skincare brands available which I'm not really a fan of. Pond's skincare products are one of those available widely in Bangladesh which fall within my preference. Thus, I picked up Ponds Gold Radiance Youth Reviving Eye Cream. Retails for BDT 650/- for 15ml, available almost every skincare shops in Dhaka.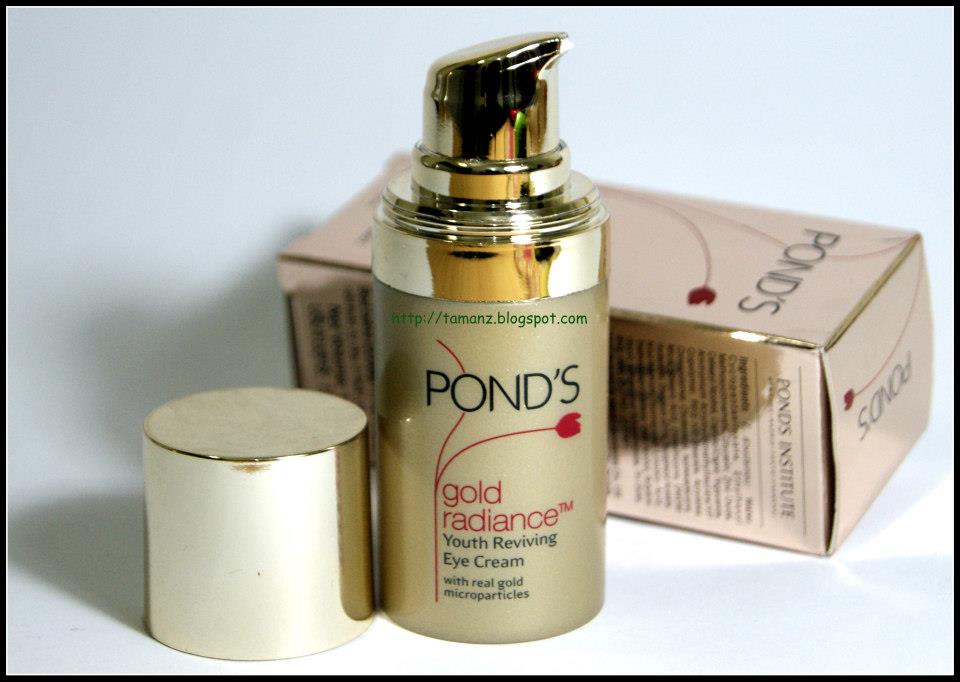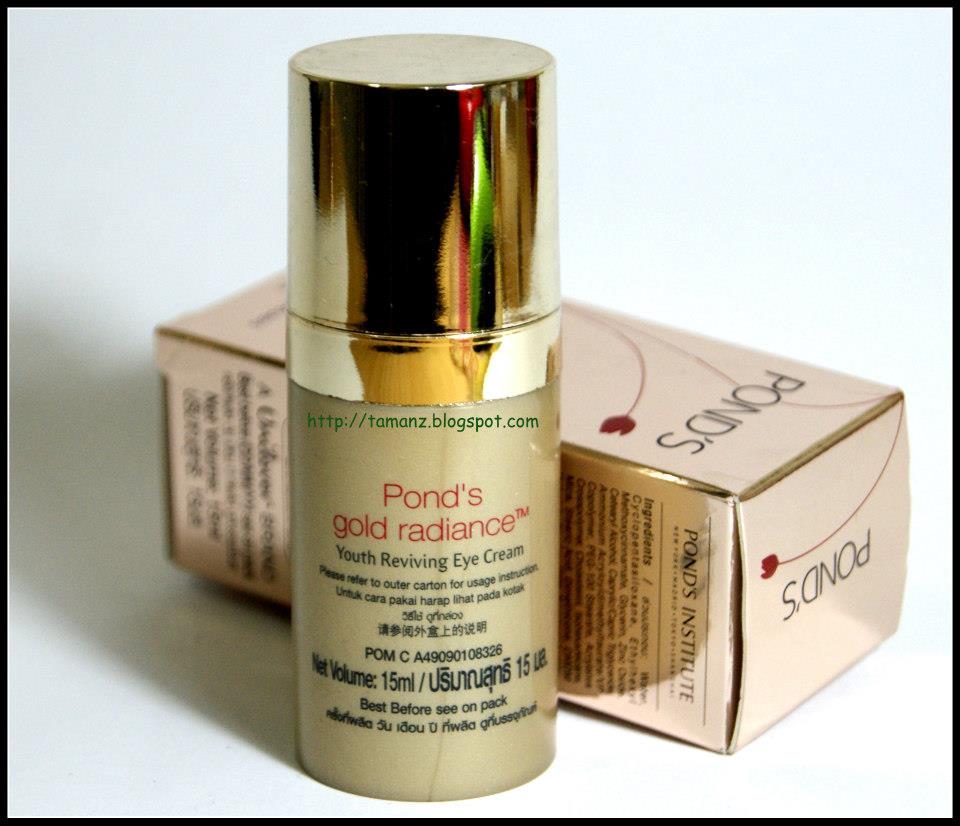 Claims and other basic of The Eye Cream Claims
This cream is blended with some very effective ingredient along with the goodness of real gold to provide a remarkable effect. Will erase all your dark circle and under eye marks. Will treat the first sign of aging.
The product comes with a sleek golden color pump packaging like all other Ponds Gold Radiance range. But This one's packaging is a bit better in quality than the Ponds Gold Radiance Day Cream. I adored the packaging this time. The pump always makes it hygienic and easy to use. Ponds Gold Radiance Youth Reviving Eye Cream doesn't have any remarkable smell or I can say it a fragrance-free product.
When u apply the cream you'll need max 1/2 of the pump, which means 15ml will last for really long. It has tiny-miny Gold particles in it but after applying you can hardly notice that. Applies very smoothly on skin, feels lightweight and absorbs easily. I must mention it doesn't give any greasy feeling either.
One bad side for packaging, you cant see how much product is left there!
[wp_ad_camp_4][/wp_ad_camp_4]
My experience with Gold Radiance Youth Reviving Eye Cream
I have been using Ponds Gold Radiance Youth Reviving Eye Cream for 2months now. Its been my part of my every night care routine. As I mentioned before I don't dark circle, problematic fact for me is fine lines under eyes. I'm quite bothered by my smile lines so I used it there as well.
After 2 months of use, I can say I'm loving this cream. Whatever dark circle I had that's gone (my daily routine helped me, of course) and I'm seeing quite an improvement in my smile lines. Although, I believe its gonna take time for under eye area but what good can happen more than this when those are quite in control!
Overall, If you are concern about your eye problem I'll tell you to give this product a try. It's a bit pricey compared to product amount but a little goes long. And for the benefits I got, I say this product totally worth a try.
What is your current eye care product? I would love to hear about that 🙂 Let me know in the comment box below.
[signoff][/signoff]