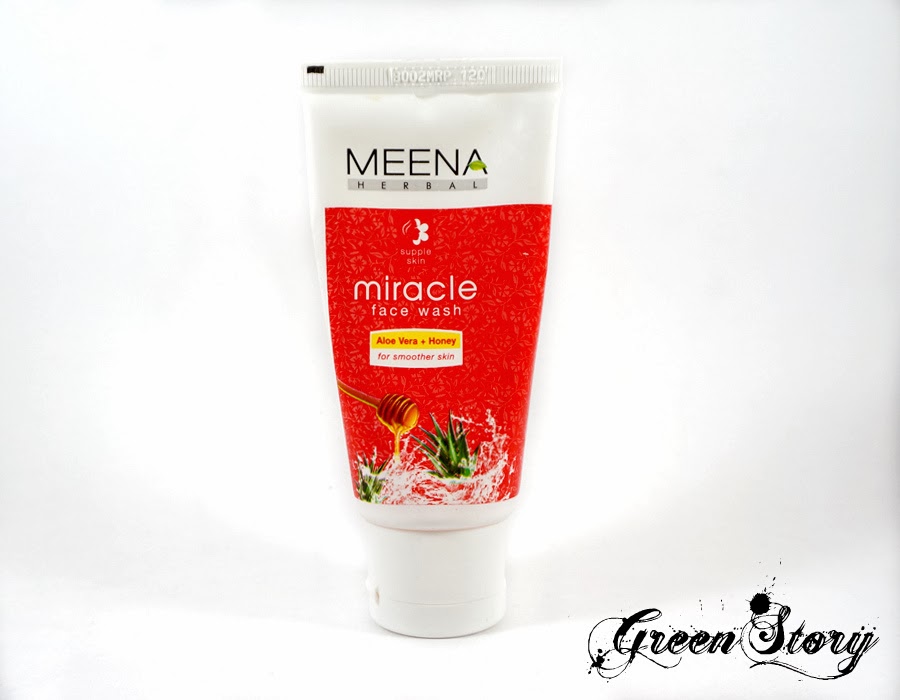 About a month ago Meena Herbal sent me their Miracle Face wash to try out. Meena Herbal,a pure Bangladeshi company who launched this product almost recently.
This face wash is available all over the country and costs only BDT 120/- for 60g tube.
Product comes in a plastic tube and flip cap, pretty simple packaging with Orange red printed design in it. Somehow, I'm not really impressed with the packaging quality because of un even design layout and crimp . I would appreciate a bit more careful packaging finish.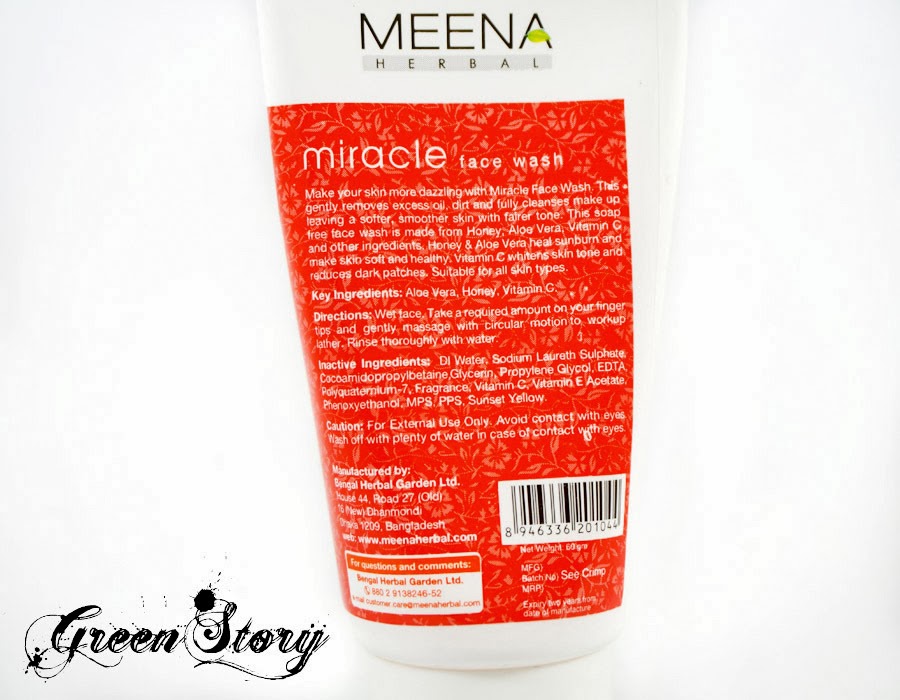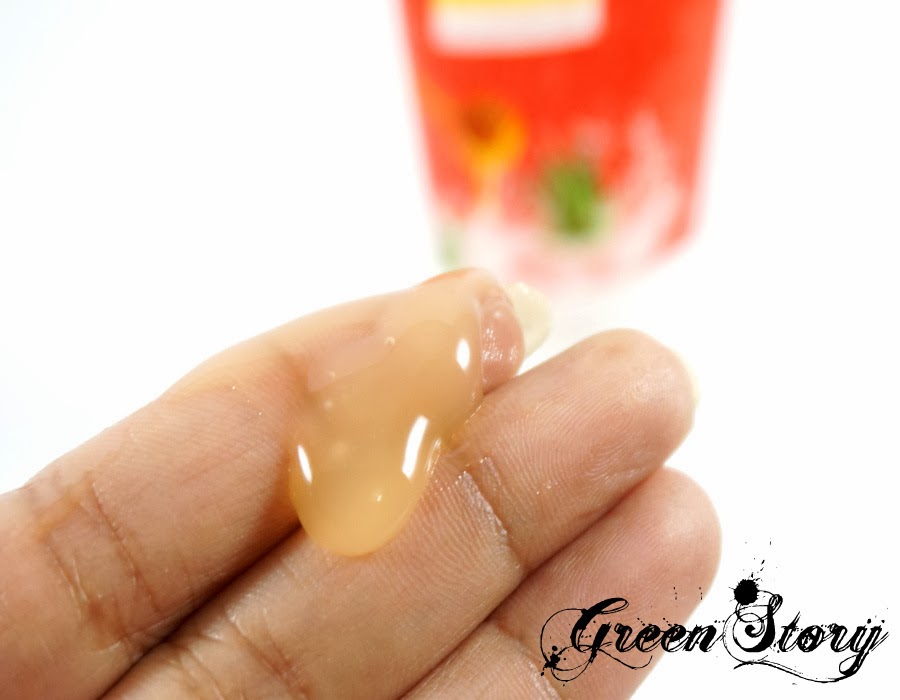 This face wash has a gel texture, soft peach color in it. Though the product claims to consist aloe, honey and vitamin C though doesn't smell like any of these yet has a nice but artificial smell. Feels smooth on skin while applied. Doesn't lather up at all unless you using a facial cleansing brush. Leaves smooth skin without drying it up which i liked. Claims to be suitable for all skin type.
Now, the way I judge a face wash is how well it cleanse. In that case my opinion on Meena Herbal Miracle Face wash is it doesn't have much cleansing power specially when I'm washing my face with makeup where the product claims to clean makeup completely. It takes 4/5 wash to clean non-waterproof mascara. But yes It did remove excess oil when I used the product without wearing makeup. In a conversation with Meena herbal authority they replied my complain this way, "this product doesn't consist any soapy ingredient other than natural cleansing element, probably this might be the reason that I found it has less cleaning power." However, regardless of my combination skin type I believe this is a mild category face wash.
I've been using this product quite a while and almost ended up with the tube, good thing is it didn't break my skin. This face wash is fairly not my type because of its cleansing power, therefore, I will recommend this product to those who like mild face wash or ho has young age skin for daily use. If you have acne prone skin, I will suggest you to try this as because a mild face wash will be soothing for that type of skin.
…Do follow the blog, post your opinion and share….
…Take Care till the next post…
Find me on:
Bloglovin
Facebook
Instagram
***Note that, I'm not paid or biased to do this review. Everything stated here completely based on my honest opinion. Another important thing is, I'm no specialist or chemist. I know very little about chemical formulation and choose my product only depending on how it feels/reacts after use. So, If any harmful/controversial ingredient found in the ingredient list then you should definitely ignore my opinion and make your own decision toward the product.