Hello Beautiful, hope you doing well. Today's post is about my recent daily makeup routine. When we talk about daily makeup remember its just those things which will make you look polished. Every day some of us run for office, some for the university, maybe some head to the local market to shop grocery. In this cases, we don't get time to sit and do huge makeup or eventually we don't want to do much makeup. You want to look as simple as possible yet clan and polished within a short time. In this post, I'm going to tell you how I do my everyday makeup.
[wp_ad_camp_3][/wp_ad_camp_3]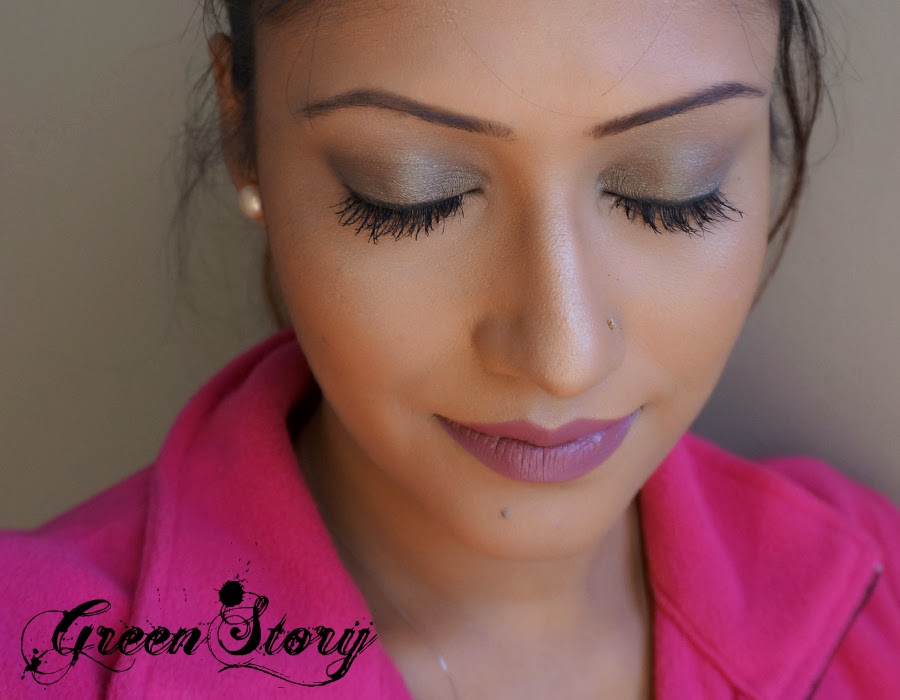 First, of course, I start with clean and moisturized face. As daily makeup means I'm going out for a long time so I do those things which will help my makeup to stay long as well as I can touch up easily in free time. Usually, I do my makeup in between while I'm finishing my other household task so that whatever I'm using that can have proper time to sit on the skin. I apply primer and let it sit in the skin for 1/2 minute. Then apply foundation or BB/CC which is light in coverage so that my skin can show through in its most and can breathe throughout the time. As because of its winter now I love using luminous finish foundation which takes away dryness of cold weather and provides healthy glow. After foundation, I reach for concealer. I love heavy coverage concealer always, by this I can use less to get the maximum output. No, I don't use concealer all over my face or all over the high part of the face, I use that only in my freckles/blemishes, maybe lightly under my eyes.
Then I move to eyes.. the eyeshadow color you seeing from the picture is my most used color these days. However, if I don't use that I use my bronzer or something very light just to cover up any discoloration of the eyelid. Apply the shadow all over the lid and blend it well in the crease so that it looks like a gradient of the same color, then lightly highlight the browbones. I draw a thin line 2/3rd or upper lid with a pencil or gel liner then blend it with black eyeshadow. The only reason to do this kind of line is to enhance eyelashes, no winged or thick liner as I wanna look natural as much as possible. Then apply 4/5 coats of mascara, yes I do apply a lot of mascara that my eyes can look alive. Last but not the list, tend my brows using brow pencil/brow kit and clear brow gel.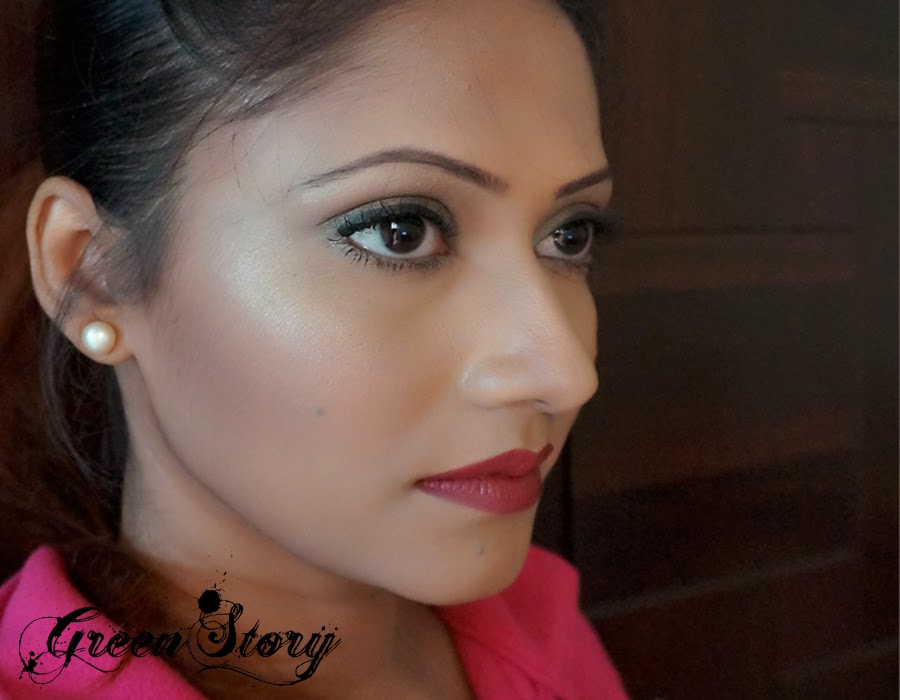 Again its time for the face. I never forget to contour my face lightly, apply light blush and a soft touch of highlighter. Lastly, dust some face powder with a big fluffy brush all over and I'm nearly done.
I pick a bit deep but not too deep-toned lipstick for this kind of look to warm up the whole face. Especially now, I'm loving dusky mauve or burgundy type of lip color as you can see from the picture. I do not use any lip pencils, I directly apply lip-color from the stick. Afterall, we need to take care of time as well.
This was my whole makeup process for everyday makeup. It takes not more than 30 minutes. Oh, yes, I use real techniques buffing brush to apply foundation/BB/CC cream just to avoid the mess. Use my ring finger to apply concealer, to me this is the best tool to apply and blend concealer.
Products I use:
Primer – I use either MUA Undress your skin or ELF Mineral Infused primer, switch between these two.
Foundation – Used MUA Undress your skin Illuminating foundation here. I also love using Pond's/Garnier BB cream and Lakme CC cream.
Concealer – Used MAC studio finish concealer here also switch to Olay CoverGirl concealer balm or Revlon age defying DNA concealer
Powder – Used Lakme perfect radiance compact here. Also, use Revlon Colorstay pressed powder.
Bronzer – Revlon photo ready bronzer
Blusher – Flormar blush on P113
Highlighter –
The Balm Maryloumanizer
Eyeshadow –
The Balm mono eyeshadow, all about Alex
Eyeliner –
Maybelline colossal kajal
Mascara –
Revlon Colorstay custom eyes in black
Lipstick –
Nyx lala (upper pics), Ioni burgundy (both are my recent favorite)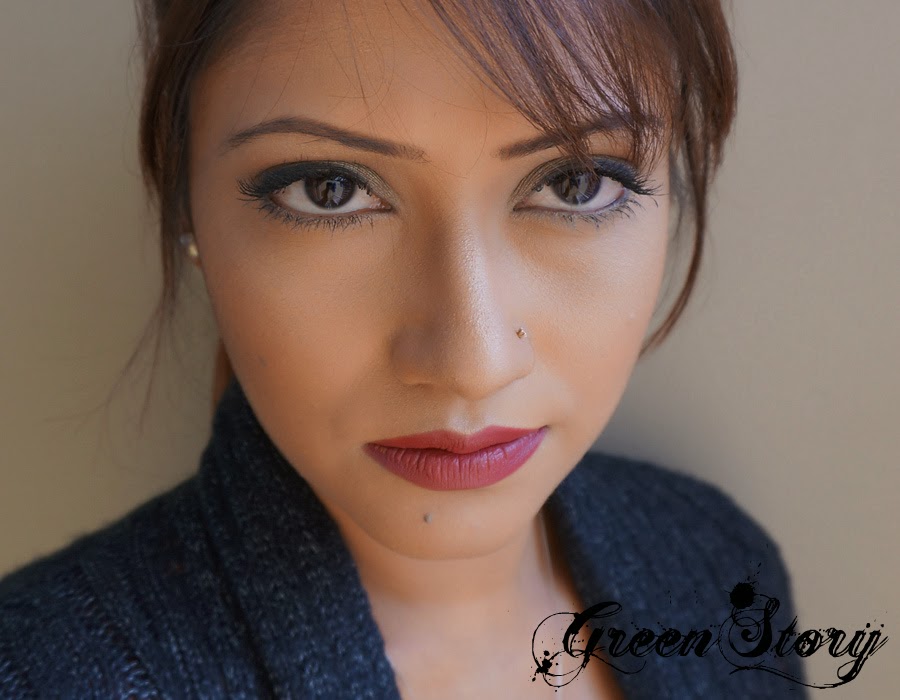 As its winter now, this makeup last 4/5 hours without touching up. After 4/5 hours sometimes I notice creases under my eyes but that's easily fixable with a touch of powder. Eventually, this way I can go on a whole day without worrying about anything.
I know some of you prefer to wear nude lipstick to look natural, but I'll suggest you not to wear totally nude lip color in winter, especially in the daytime. Nude lipstick takes away liveliness in winter. Try to find something from the warm side even if its nude. You can freely wear lipgloss if you prefer.
If you thinking about your makeup for work or classes then you can follow my steps or maybe product list. I believe you'll find something helpful.
***I know many of you asked me to do a tutorial post on the everyday makeup look but you know, these steps are so simple and kind of one stroke makeup. So couldn't frame it in the tutorial but tried to describe as much as possible. Hope it helped 🙂 Let me know.
[signoff][/signoff]