Hey there…
If you are reading me regularly then you already know that the cosmetic shop
LOOK
sent me three Wet n Wild lipstick for reviewing purpose. I already reviewed Wet n Wild lipstick Pinkerbell(968) in my last post(check it
here…
). I'm going to review 2nd one
"
Purty Persimmon
"
today.
Keep in mind that, my reviews are based on my honest opinion and I'm not paid or biased by anyone.
Let's get started……….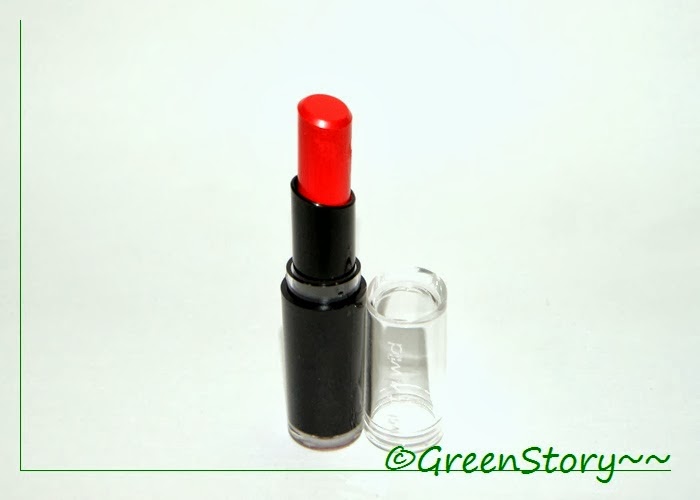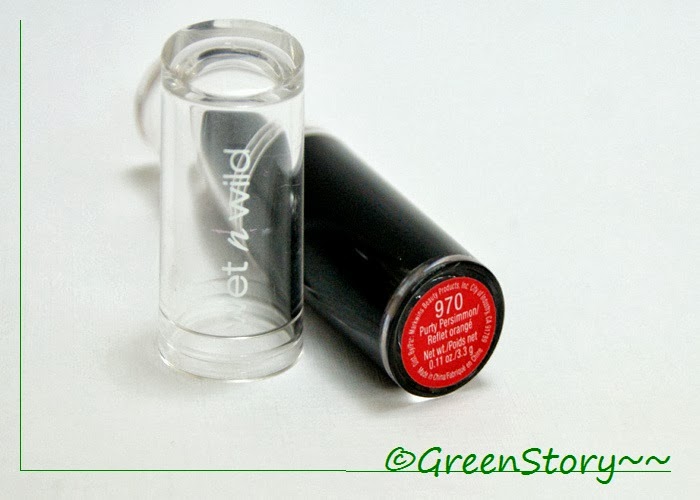 About The Color:
Purty Persimmon is also mentioned in the label as Reflect Orange. In my eyes its a bright orange toned red. Yes its not any orange, its a Red color but with warm orange tone in it.
Color might vary in lip tone. I guess, anyone having fair complexion will find purty persimmon more vibrant and orangish!
Color swatches in different light are given below…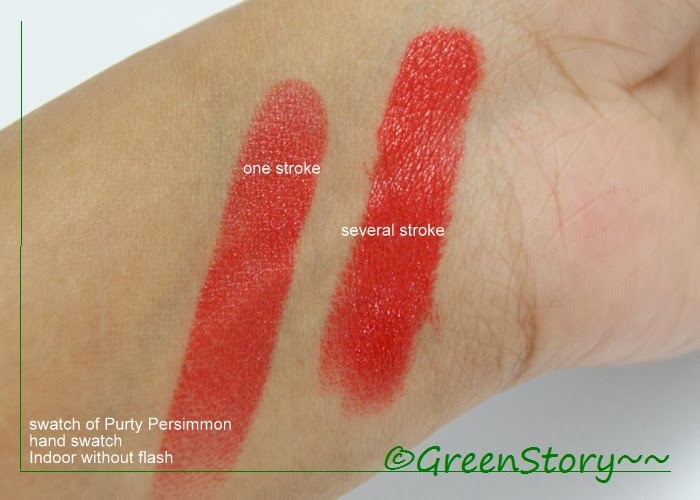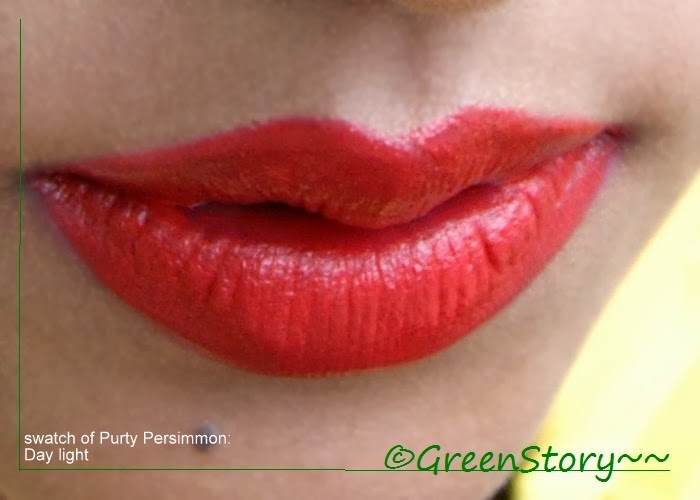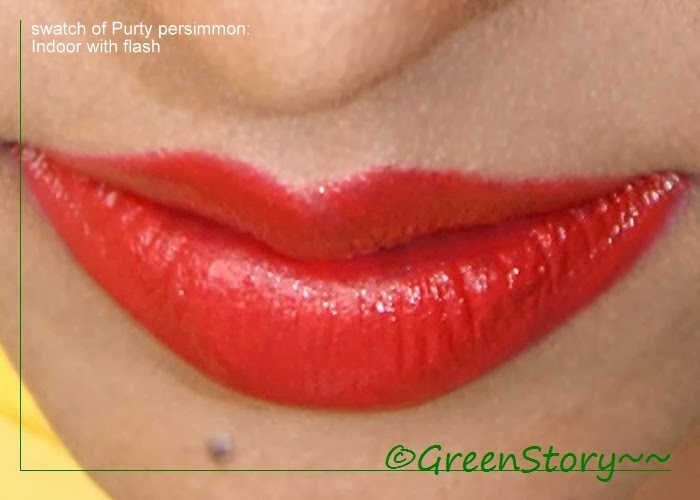 About the Product:
Packaging is simple and sturdy but i found it a bit problematic when closing the lid, somehow lipstick always get a poke from the lid. Smell nothing chemically.
Texture of the lipstick is semi-matte. Color pigmentation is outstanding. 2 swipe is more than enough to get the opaque color. Leave stains even if you wipe off after 30 second which i always love.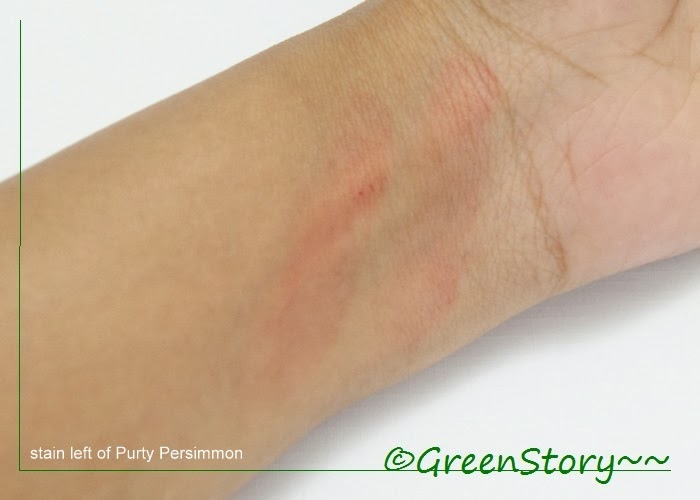 Now, I have quite different view on this one unlike Pinkerbell i reviewed before. Purty persimmon has really nice glide on quality. Along with the vibrant color payoff it gives such smooth finish without leaving any uneven color strike. Yeh, this one is also easily transferable yet does not create uneven patches on lip. Stays nice and smooth for around 4+ hour if you dont drink or eat.
You can directly put it on your lip from the stick. I also didnt notice any color bleeding while i was wearing this without any lip liner.
Recommendation:
Its totally unnecessary to say, a bright and vibrant red lipstick doesn't need any recommendation. Every girl need countless shades of red lipstick in their life… LOL ..I'm laughing, are you? …but you know how true I am!! We girls need blue toned, hot toned, cool toned, orange tone, pink toned, true toned… bla bla.. all toned RED Lipstick. And If you are looking for a perfect orange toned warm red then this is the perfect thing you should have.
I, myself like a warm red more than a cool red, I found it goes better with my yellow toned skin.
Overall, Purty persimmon pleased me with everything…. couldn't find a single lack to complain about.. !! My bad.. ha ha!! A great budget friendly Orange-Red lipstick for Red lover.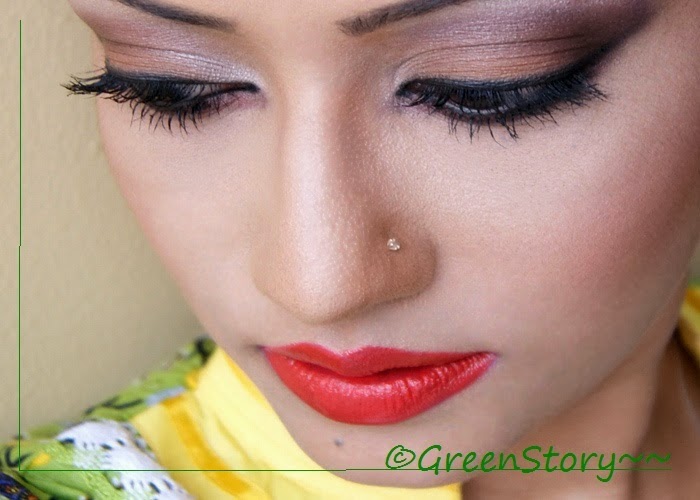 Full face shot wearing Purti Persimmon in day light
…Take care till the next post…
*** for BD people: to know about pricing and other stuff you can visit the shop Look,
HERE…