Since I started using MaryLouManizer, The Balm products are one of my favorites among all makeup brands. Well, that's may be too much to say, but again at least I absolutely love all The Balm hot and sexy product packaging or I should say it's the illustration actually. Don't get confused, their product quality is also amazing and underrated in my opinion. Let's come to the point, I'm going to talk about The Balm Bahama Mama Bronzer today.
So, Bahama Mama Bronzer comes in a cardboard packaging with beautiful (sexy! 😜) illustration on it alike all other The Balm packaging. inside there is a metal pan with 7.08g of product and a mirror on the opener.
[wp_ad_camp_3][/wp_ad_camp_3]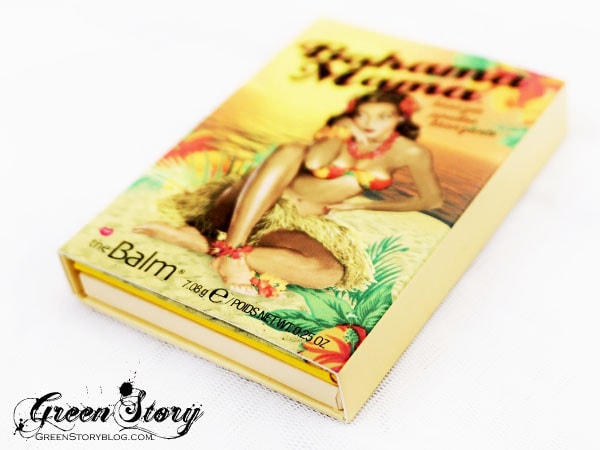 The Balm Say's about Bahama Mama:
[color-box]
A Caribbean getaway in a compact! This matte bronzer creates the look of beautifully tanned skin without any orange undertones for a fresh-off-the-beach glow. Bahama Mama also doubles as the perfect contour powder and matte brown eyeshadow.
[/color-box]
[wp_ad_camp_5][/wp_ad_camp_5]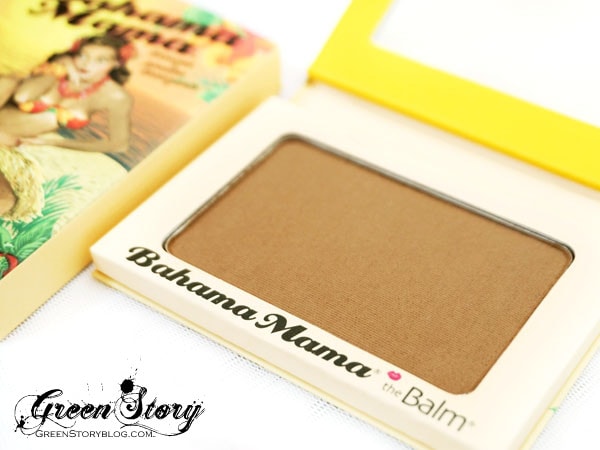 The Balm Bahama Mama bronzer is a cool-toned brown, with slightly grayish undertone, in color. It's pretty unique and perfect color for sculpting. The powder itself is finely mild but nicely pigmented. It's matte, blends into skin like nothing else, doesn't leave any orangey or muddy shade and last forever without fading. For its cooler tone, it works best as a contour or sculpting powder. Probably this is the one and only bronzer/contouring powder I have that doesn't look orange upon application and that's why I love it.
[wp_ad_camp_4][/wp_ad_camp_4]
Color swatch below: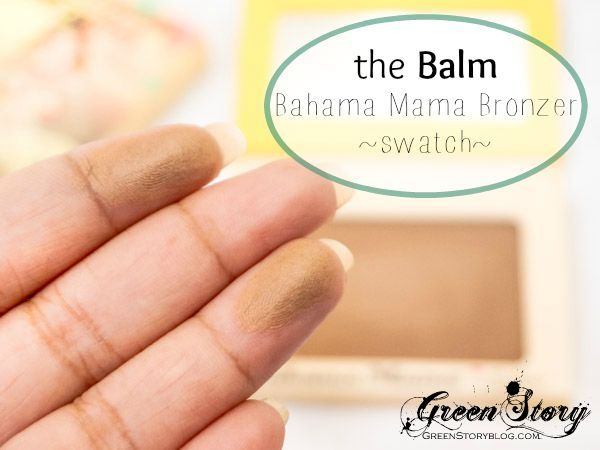 The formulation of Bahama Mama bronzer is kind of interesting. Though the pigmentation of this powder is opaque but in one swipe it doesn't come as opaque as it looks in the pan, you'll need to build it up to get a dark shade. Thus, you eventually get the freedom to achieve your desired opacity very easily. Because of its super bendability I never really went wrong with it, this bronzer literally gives the perfect contouring every time. Moreover, it also photographs beautifully without giving any muddy cast on the picture.
An additional feature, it works fantastic as an eyeshadow, especially as a transition shade.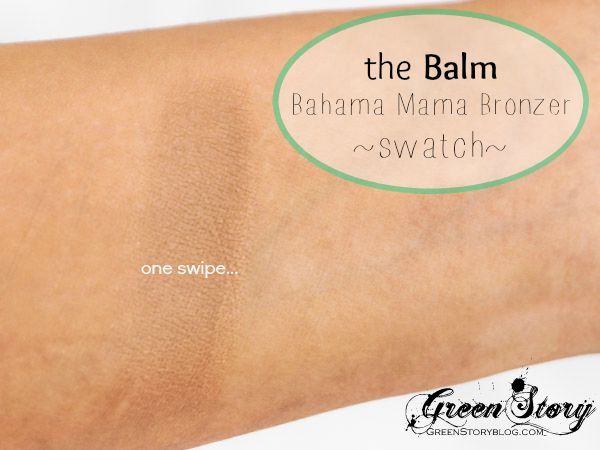 I must mention one thing, I'm a medium brown skin (ref: NC42) girl and Bahama Mama bronzer works absolutely fine for me but sometimes when I feel I want a bit more sculpted face I find this powder not dark enough. This bronzer can work perfectly on fair skin in every possible way, medium skin tone girl might need something else for a dramatic sculpting and I'm sure this is not going to work on dark skin tone.
[wp_ad_camp_1][/wp_ad_camp_1]
Overall, The Balm Bahama Mama Bronzer has been my most used product for contouring over the past year and till now! I'm yet to find a substitute for it. For the price and quality, this is a must try. I also love its compact packaging because it's secure, thin, lightweight and very much travel-friendly.
[color-box]
Shopping Info:
TheBalm.com – $20
Drugstore – $20
Lulu's – $20
Sasa Malaysia – RM65
Luxola – RM60
[/color-box]
I highly recommend The Balm Bahama Mama bronzer if you haven't tried it yet.
However, do let me know what you using at the moment for shaping up your face. What is your current favorite contouring product?


[signoff][/signoff]